What is 360 Shadowing?
Atlantis 360 Shadowing is a unique, time-tested model we have developed with over 100 hospital partners around the globe. When compared with regular shadowing or typical clinical experience, 360 Shadowing has far greater depth, breadth, quantity of hours, and intercultural perspective. And it takes place over college breaks, usually for a few weeks, almost always as a study abroad program in a developed-country healthcare system, in one or more countries.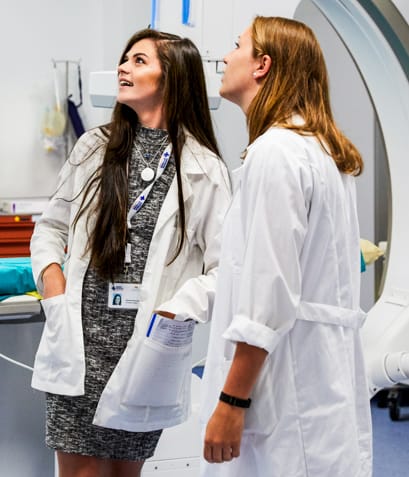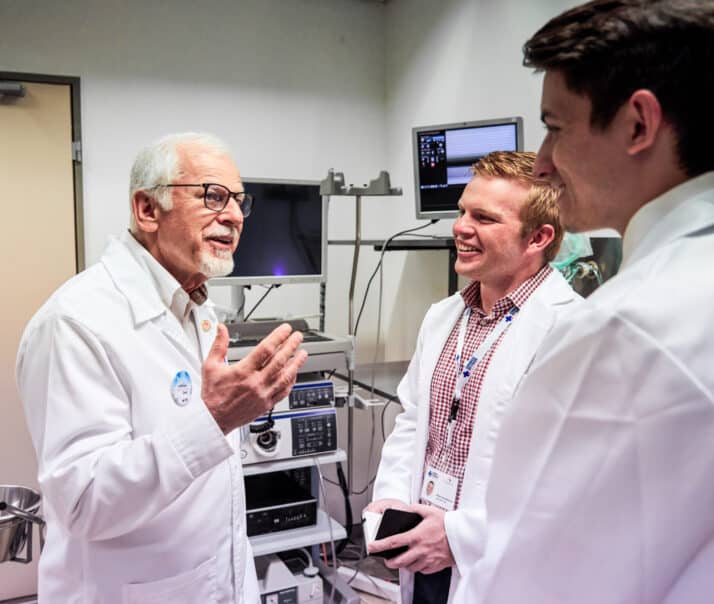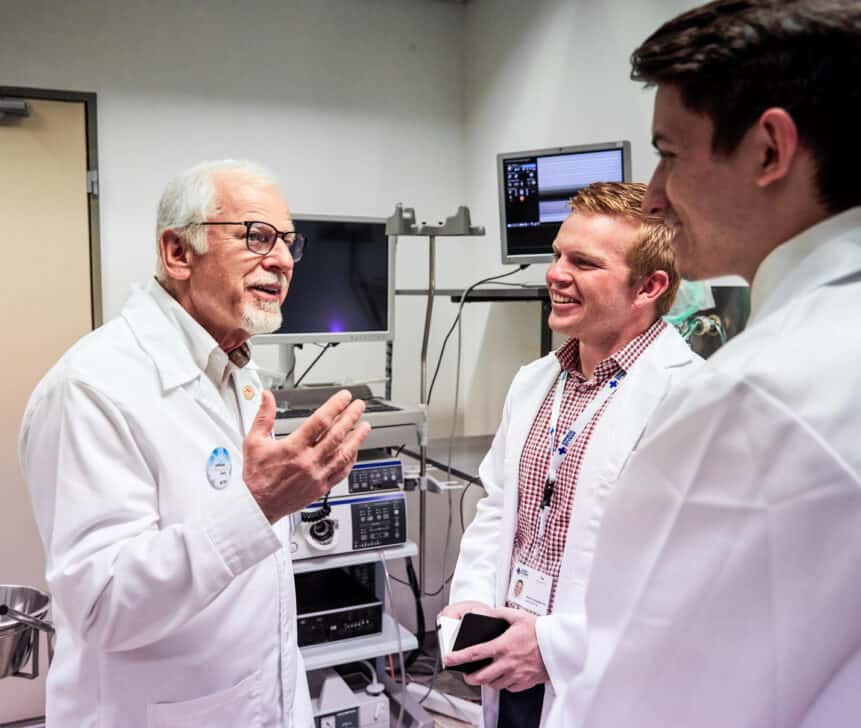 Our Alumni Enter Great Medical Schools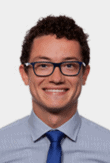 John Daines
Atlantis '17
Brigham Young University '19
Washington U. in St. Louis MD '23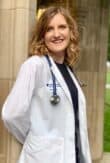 Zoey Petitt
Atlantis '17
U. of Arizona '18
Duke MD '23

Zoey Petitt
Hungary '17 || University of Arizona (undergraduate) '18
Completed Atlantis Program Location and Date:
Hungary, Summer 2017
Do you believe your Atlantis experience helped you get into your graduate program?
I believe it was very helpful.
Generally, why do you think Atlantis helped you get into your graduate program?
For me, my Atlantis experience played a key role in confirming my decision to go into medicine. This was important for me to discuss during the admissions process.
Specifically, did you talk about Atlantis in your interviews?
Yes
Yong-hun Kim
Atlantis '17
Stanford '19
Mayo Clinic MD '24

Yong-Hun Kim
Budapest, Hungary '17 || Stanford University
Program:
Budapest, Hungary – Winter 2017
Undergraduate:
Stanford University class of 2019
Major:
Computer Science
Honors:
Bio-X Grant (award for research)
Undergraduate Activities:
President and Founder of Stanford Undergraduate Hospice and Palliative Care, Volunteer for Pacific Free Clinic, Research Assistant in Wernig Pathology Lab, President of Hong Kong Student Association, violin performance
Describe Atlantis in three words:
Eye-opening. Spontaneous. Exhilarating.
Why did you choose Atlantis?
I chose the Atlantis program because it combines opportunities to shadow physicians and travel abroad, both of which I had little prior exposure to.
What was your favorite experience as an Atlantis participant?
My favorite experience as an Atlantis participant came in the stories exchanged over meals or excursions and the breadth of conversation that reflected the diversity of backgrounds within our cohort and site managers.
What was the most meaningful aspect of your time shadowing?
I appreciated the chance to speak with physicians in Budapest and hear their personal motivations for pursuing medicine because it really helped better contextualize and validate my own interest in medicine. The physicians were also just really welcoming, relatable, and down-to-earth people.
How has Atlantis helped equip you for the future?
The Atlantis program has equipped me with a better understanding of what a career in medicine looks like, which I think is an invaluable gift considering the long road ahead of those who aspire to be a physician.
How has Atlantis equipped you for active leadership in the medical field?
The ability to interact and empathize with patients of diverse backgrounds and communities is a necessity to be a leader in the medical field. I think the Atlantis program, through my interactions with mentors and their patients, has helped me take my first steps toward attaining the cultural vocabulary and literacy required of a physician.
Megan Branson
Atlantis '18
U. of Montana '19
U. of Washington MD '24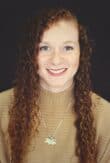 Sarah Emerick
Atlantis '19
Eckerd College '20
Indiana U. MD '25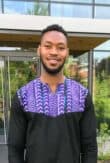 Elorm Yevudza
Atlantis '16
Amherst '19
Columbia MD '24

Elorm Yevudza
Ciudad Real, Spain '16 || Amherst College
Program:
Ciudad Real – Spain – 2016
Undergraduate:
Amherst College class of 2019
Major:
Neuroscience
Extracurricular Activities:
Track and Field, International Students Association, Charles Drew Health Professions Society
Describe Atlantis in three words:
A transformative experience.
Why did you choose the Atlantis program?
The opportunity to shadow doctors in a European country greatly appealed to me. As an international student from Ghana, I value the subtle differences in approach that doctors, depending on the country in which they are trained, use to achieve a common result: alleviating illness and improving the quality of lives.
How is Atlantis Unique?
In an increasingly globalized world, having first-hand experience with the subtleties of healthcare in different parts of the world is vital to a future health professional. Atlantis exposes participants to these nuances in healthcare approaches, and in effect helps aspiring health professionals gain a global perspective on healthcare.
What was your favorite experience as an Atlantis participant?
Experiencing the city and culture of Ciudad Real was an experience that is etched in my memory. As I practiced my very elementary Spanish with the locals and discussed various health-related issues with the doctors I shadowed, I was reminded of the uniqueness of human life. I was also reminded of the role of a health professional in society: to preserve and improve the quality of human life.
What was the most meaningful aspect of your time shadowing?
My discussions with doctors about their relations with patients was most meaningful to me. Our discussions highlighted a trend I had spotted when I shadowed doctors in Ghana: that the core of healthcare is about alleviating illness and improving the quality of life. My conversations with doctors in Ciudad Real underscored the importance of treating patients not just as cases, but as people.
How has Atlantis helped equip you for the future?
The Atlantis program has given me a broader perspective on the field of healthcare. The program has also brought wonderful people into my life. The participants that I shadowed, explored, and conversed with impressed me with their passion for healthcare. The program has also taught me to be a lifelong leader, and the importance of fostering a curiosity that will help prepare me for my future in the medical field.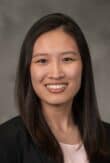 Tiffany Hu
Atlantis '16
U. of Maryland '17
U. of Michigan MD '22


Tiffany Hu
Tereul, Spain '16 || U Michigan Medical School
Program:
Teruel, Spain – Summer 2016
Undergraduate:
University of Maryland class of 2017
Admitted medical student at:
University of Michigan Medical School
Major:
Neurobiology
Honors:
Honors Integrated Life Sciences Program, Banneker/Key Scholarship
Extracurricular Activities:
American Medical Student Association Co-President & Advocacy Day Liaison, Alternative Breaks Experience Leader, Health Professions Advising Office Student Advisory Board, Biology Teach Assistant, Health Leads, Buddhist Tzu Chi Foundation, NIH Research Intern, Physicians for Social Responsibility Environment & Health Intern
Describe Atlantis in Three Words:
Educational. Eye-opening. Exhilarating.
Why did you choose Atlantis?
I wanted to expand my horizons and understand a culture of health different from the ones I am accustomed to. I had shadowed doctors in the United States and Taiwan prior to my Atlantis program experience, and being able to see first-hand the healthcare system in Spain allowed me to draw comparisons between the different complex healthcare systems.
What was your favorite experience as an Atlantis participant?
Bonding with the other participants and celebrating our time together along with the doctors we shadowed. We would discuss our interests, passions, and motivation for medicine, and it was an incredible experience to learn from and alongside them.
What was your experience with the doctors you were shadowing?
Because of the pre-established relationships with the hospitals in which we shadowed, all the doctors were very welcoming and accommodating. They were willing to translate for us and explain in detail all of their medical decisions. My doctors and I had wonderful conversations about the differences between life in Spain vs. the United States.
What was the most meaningful aspect of your time shadowing?
I was excited to scrub in on surgeries and watch as the doctor explained what he was doing throughout the operation. Before and after surgeries, as well as in my other rotations, I observed how the doctors reassured and communicated with their patients. I was able to glean insight into differences between the experience of health in Spain versus the United States through observation as well as conversations with the doctors.
How has Atlantis helped equip you for the future?
Besides the wealth of medical knowledge I gained from shadowing the doctors, I challenged myself to step outside of my cultural comfort zone and explore more than I thought I was capable of. Atlantis allowed me to make connections with people from all around the United States and abroad, and the friendships I gained helped me learn so much more than I would have on my own.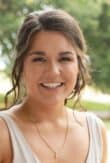 Lauren Cox
Atlantis '18
Louisiana Tech '20
U. of Arkansas MD '24

Lauren Cox
Libson, Portugal '18 || Louisiana Tech
Completed Atlantis Program Location(s):
Lisbon, Portugal
Year of most recent program:
Fall '17 – Summer '18
Season of most recent program:
Summer
Do you believe your Atlantis experience helped you get into your graduate program?
Extremely helpful
Generally, why do you think Atlantis helped you get into your graduate program?
It exposed me to shadowing that was hard to come by in the states. It also gave me a chance to see other systems of healthcare.
Specifically, did you talk about Atlantis in your interviews? If so, how much relative to other topics?
Yes – they wanted to know about my experience, and specifically how the healthcare I saw in another country compared to what I had seen in the USA.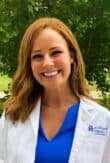 Kayla Riegler
Atlantis '18
U. of Kentucky '20
U. of Kentucky MD '24

Mornings
You'll have light breakfast fare provided, typically in your
housing
location with the other students. Embrace the traditional local breakfast and coffee, grab your white lab coat, name badge, and notebook, and then it's
off to the hospital
!
Shadowing Days
You'll spend, in general,
5 hours or more each shadowing day, four days per week
, in the hospital. This time will be spent shadowing doctors whenever they are available. Whether they are conducting consultations, grabbing a coffee with colleagues, or orchestrating a femur reconstruction surgery, you will be at their side throughout it. As with any shadowing situation, you're not shadowing every minute—sometimes you're waiting, for instance. But on the whole, you'll observe with
greater depth, breadth, quantity, and intercultural perspective
than you would in the majority of clinical experiences that pre-meds go through.
The result is that our alumni are admitted to 40 of the top 50 M.D. programs and beyond (and to other tracks), can perform well on interviews, and 93% of them progress on the competencies that medical schools value. If you haven't watched it already, watch the video below to see three alumni describe their hospital experiences and the specialties they saw:
Group Activities
Two group meals during the week and a weekly cultural excursion are organized by your Site Manager. You'll have an excellent opportunity to try the
local cuisine, immerse yourself in the local culture, and bond with other pre-health students
from across the U.S. in your cohort.
We often hear alumni, years after their Atlantis program, saying that they not only keep in touch with their peers, but they share pre-health tips, hold each other accountable on MCAT studying, debate application strategies, go on trips with each other inside the U.S., and invite each other to their weddings. These bonds are made during students' time together in the hospital, but especially in group activities. If you haven't watched it already, watch our Atlantis Experience video below, which covers many elements of the overall Atlantis experience:
Free Weekends
Whether you want to explore your host city on your own or plan a getaway to another European city with a group, weekends are 100% free of programming and allow for a multitude of enriching experiences. That said, you should also consider staying in your city.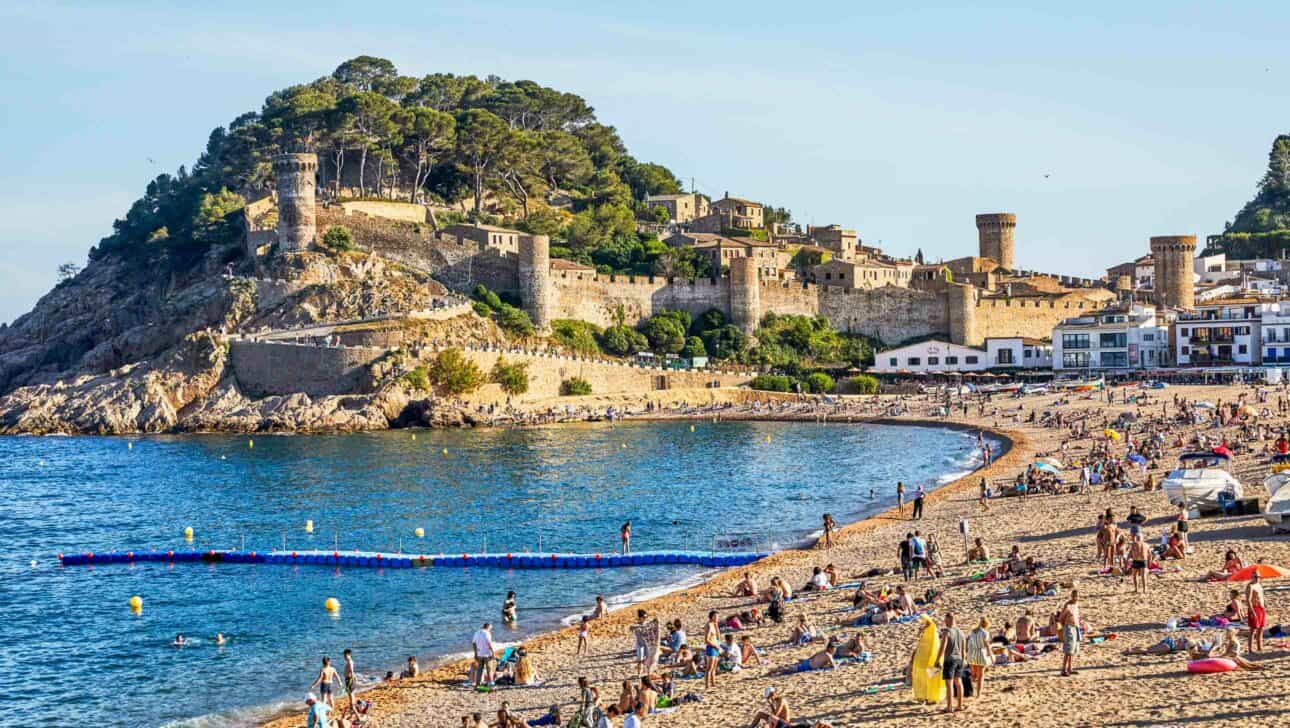 Watch Video: The Atlantis Experience
The quality and organization of the program is unparalleled.
Hospital Experience
Atlantis allows students to shadow abroad for 20+ hours each week in different hospital departments. All hours are observation-only, following AAMC guidelines for pre-health experiences abroad (doing otherwise would jeopardize your Med/PA applications). Students typically (but not always) shadow departments in pairs. Some fields will be surgical but more often non-surgical. Some fields will be more engaging than others (and this varies from person to person), which is also what students will experience later on during their medical training.
Below is a sample rotation schedule. Preferences for specialties are not guaranteed. However, the vast majority of Atlantis participants end up receiving all or most of their choices.
| | Sample Schedule A | Sample Schedule B | Sample Schedule C |
| --- | --- | --- | --- |
| Week 1 | Cardiology | General Surgery | Orthopedics |
| Week 2 | Thoracic Surgery | Emergency | General Surgery |
| Week 3 | Ophthalmology | Cardiology | Nuclear Radiology |
| Week 4 | Dermatology | Pediatrics | OB/GYN |
| Week 5 | Anesthesiology | Pathology | Neurology |
| Week 6 | Hematology | Neurology | Urology |
Our team chooses program locations that are surrounded by the rich cultural offerings of Europe, while also ensuring the availability of a hospital setting, which is always our priority. We know many pre-health students are unable to study abroad due to course requirements. Atlantis allows students to combine the joys of travel abroad with the invaluable experience of shadowing, particularly 360 Shadowing, with its greater depth, breadth, quantity, and intercultural perspective, relative to most other clinical experiences available to U.S. pre-health students.
Three Alumni Speak About Their
Experience in the Hospital
Note on Language Skills
English levels vary within the hospital, but no knowledge of language is required for this to be a valuable experience. The vast majority of our alumni have not spoken the local language. We always encourage students to practice in the months leading up to their program, but this is not required.
Take the Quiz to Find Out Your SERS number
We've built our highly acclaimed "Shadowing and Extracurricular Readiness Score" calculator to allow you to look at advice statements from pre-med experts and see to what extent you follow them. As a bonus, you will have a better sense of whether Atlantis is a good fit for you.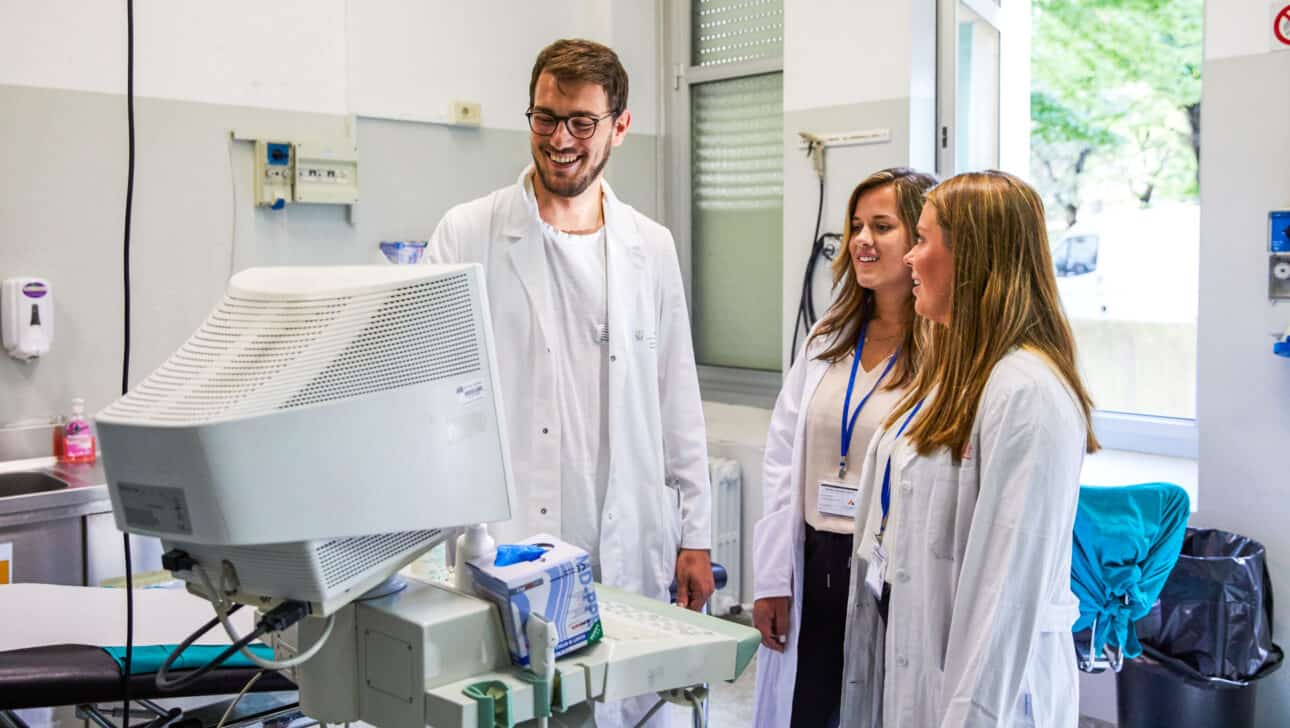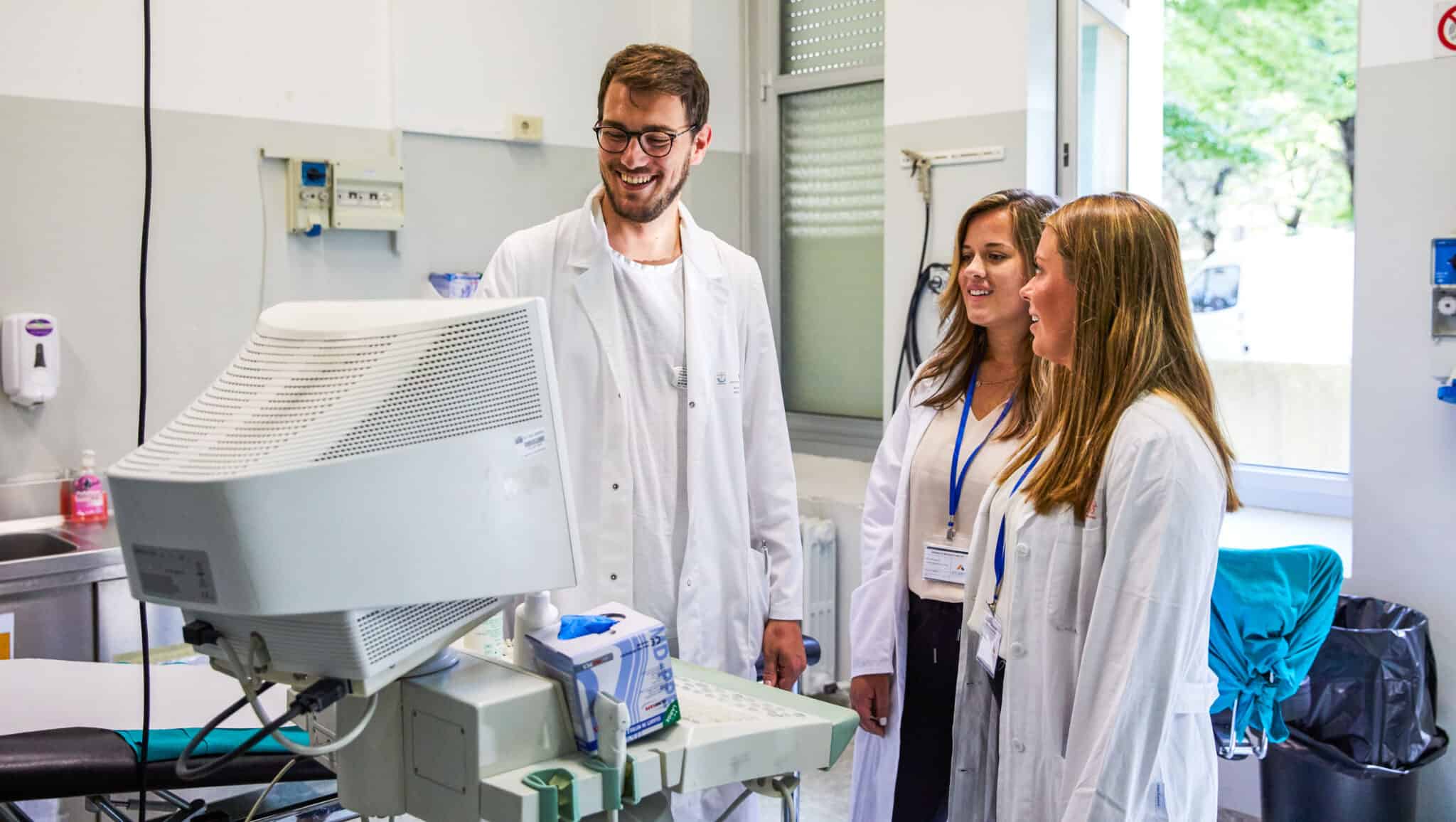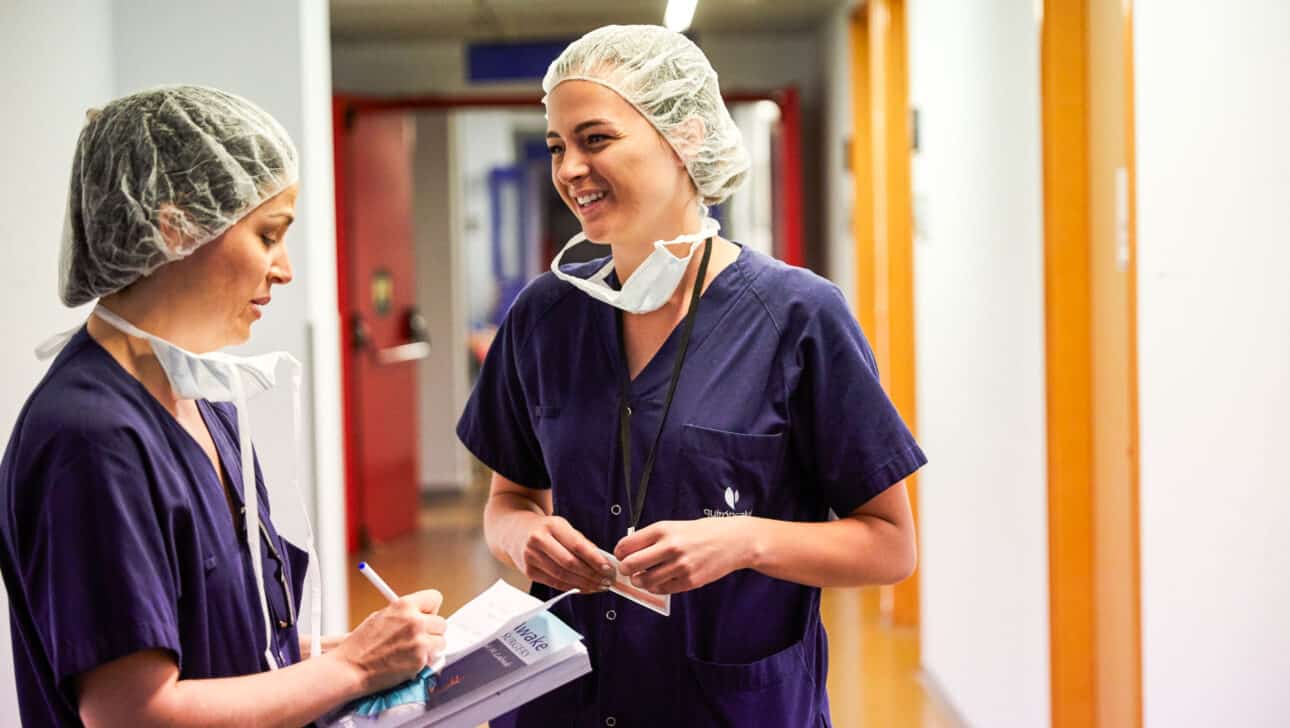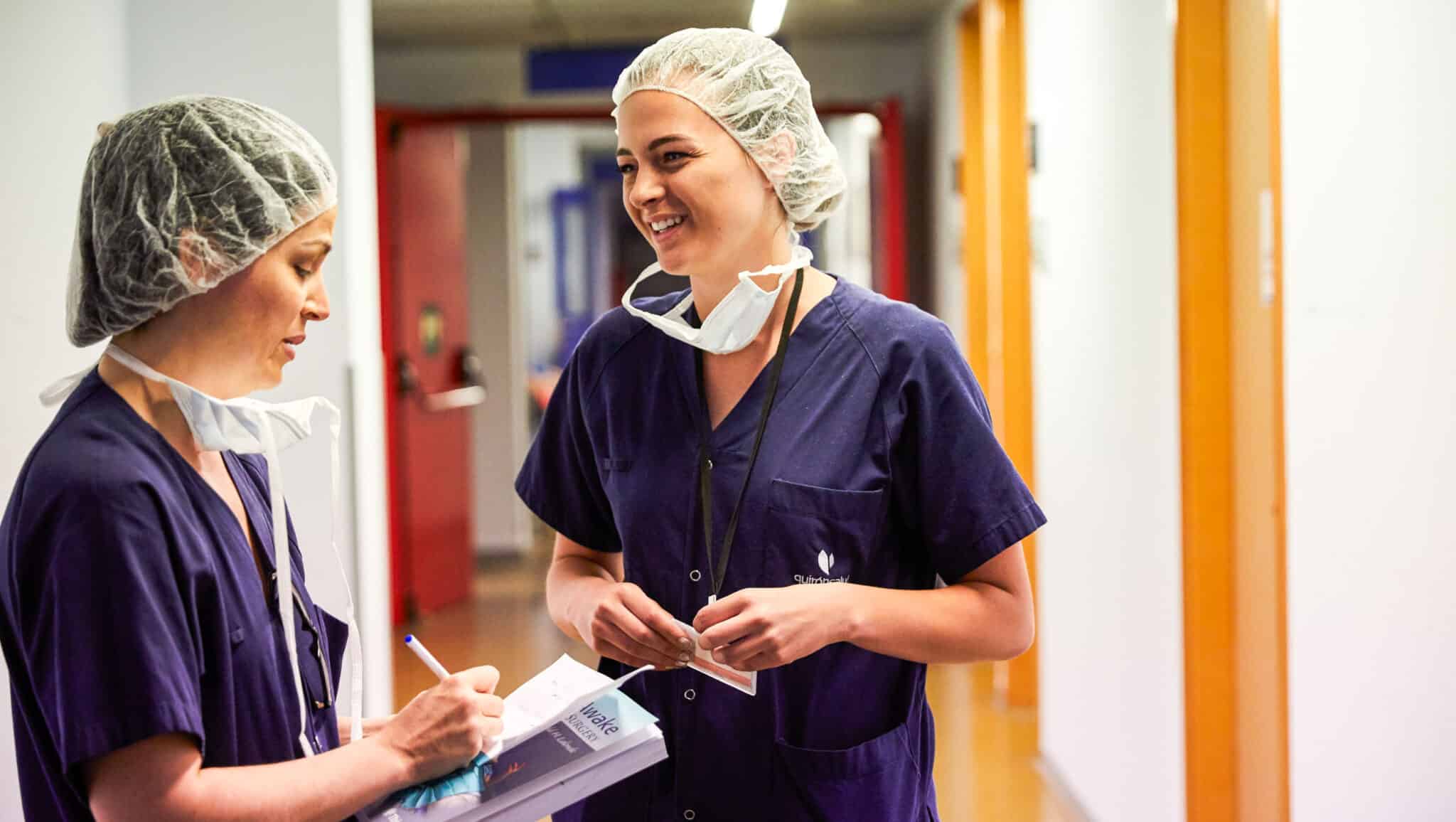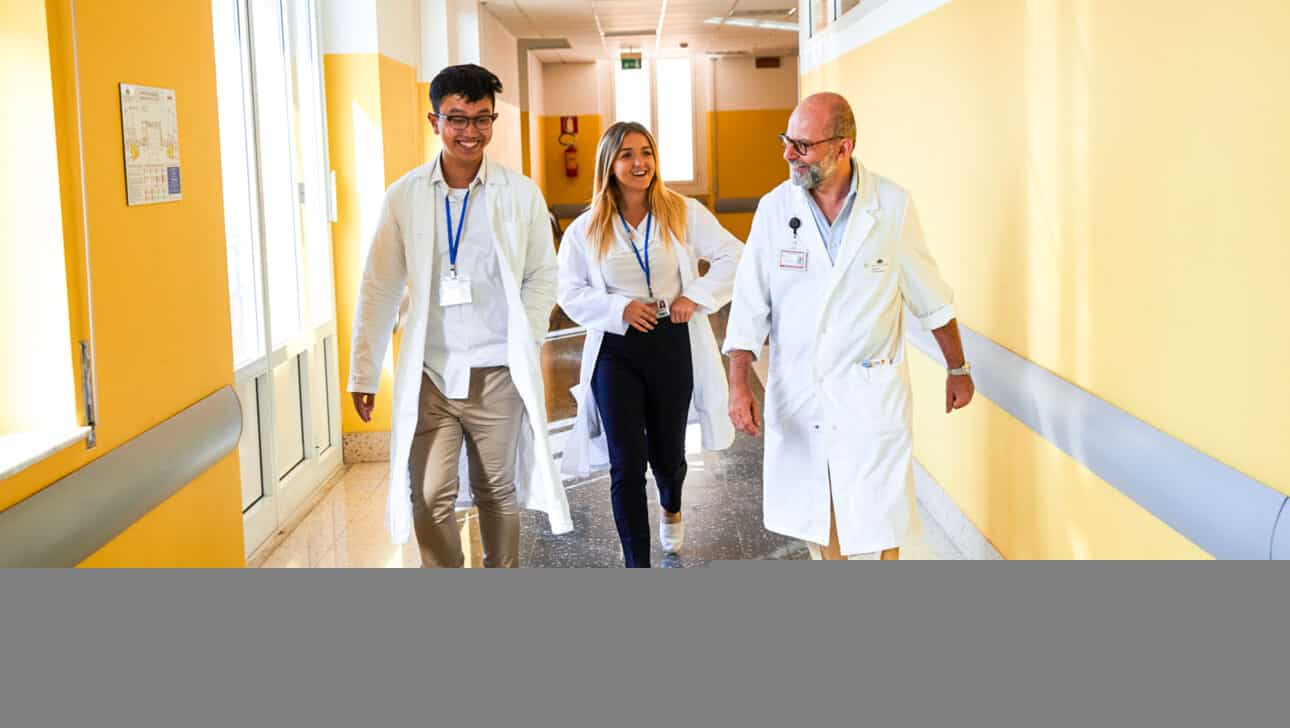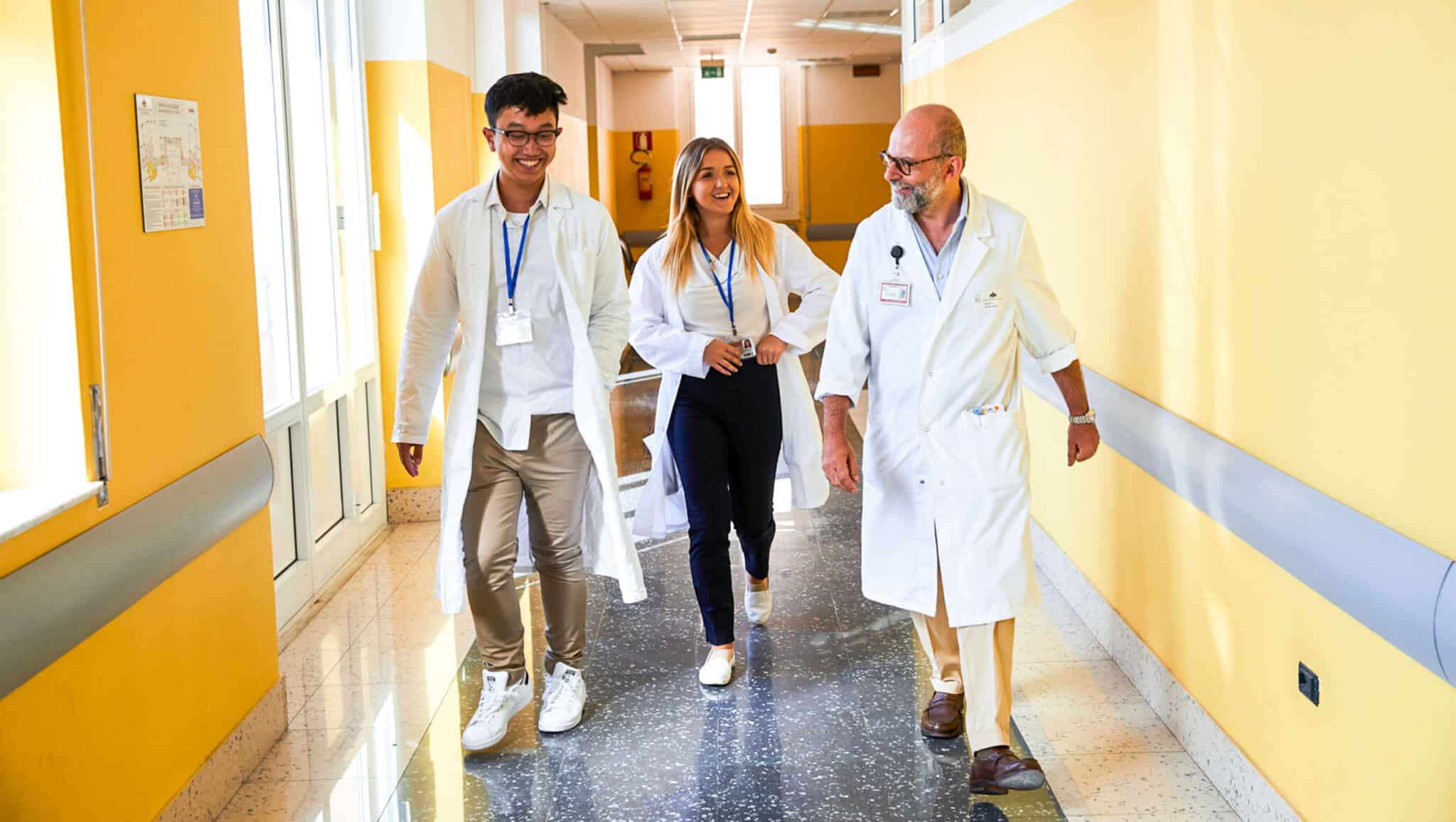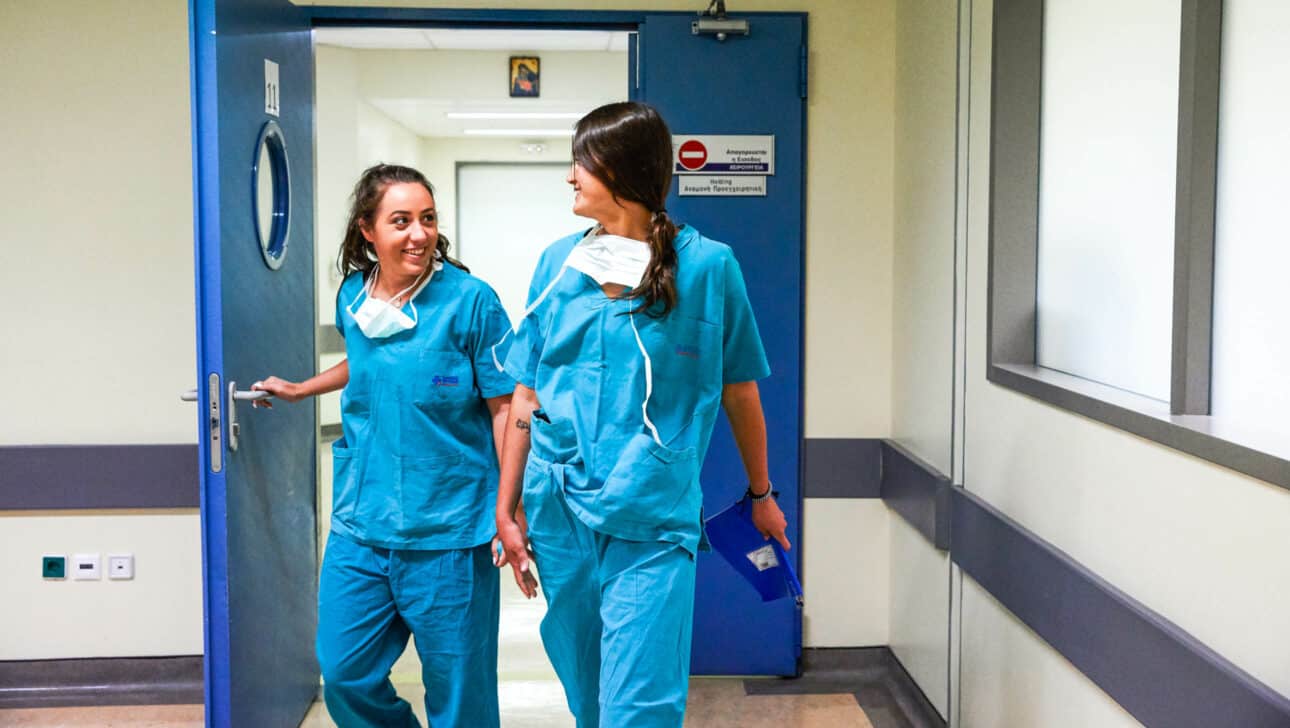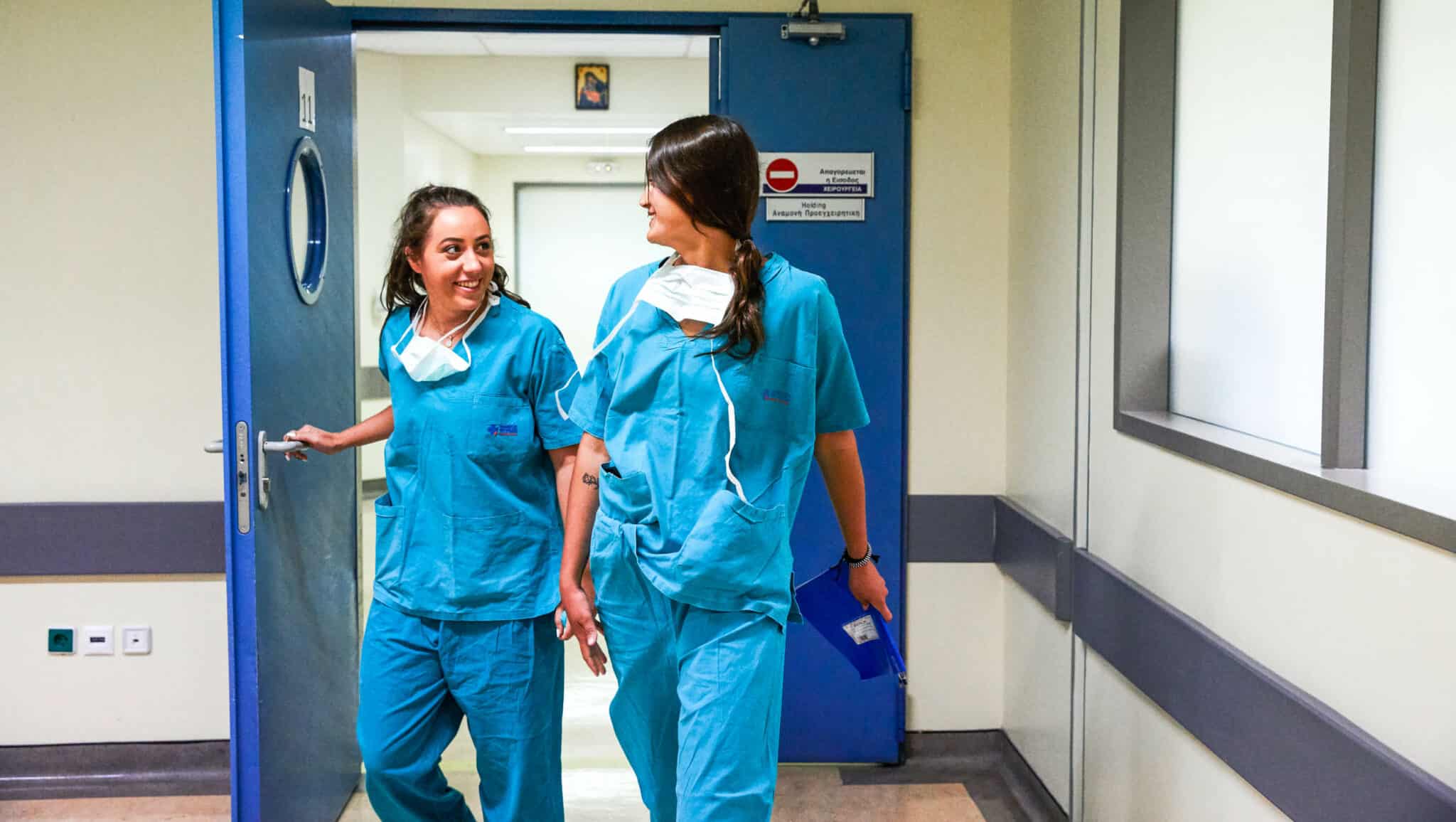 On Program Components
Pre/Post Program Components
Learn More About the Additional Components
Note: Airfare is not included but can be very affordable. Read more in our Flight Tips guide.
I believe that highlighting the Atlantis experience significantly bolstered my candidacy and helped lead to numerous eventual [medical school] acceptances I was fortunate enough to receive.
Atlantis is an opportunity of a lifetime…The program helped catapult me to a full-tuition (and generous living stipend!) merit scholarship at the Cleveland Clinic Lerner College of Medicine where I currently attend and will graduate with an MD.
It was the best experience of my life. I remember standing in the OR and saying to myself "I don't care how long it takes, how hard it will be or how much money it will cost. I'm going to become a doctor." I have told all my friends that are pre-med that they need to do this. Not only did I have an amazing time in the hospital but I also made friends that will last a lifetime.
Atlantis provided the richest pre-med experience I've had to date, and I'm so thankful to have had this opportunity. I would go back and do it 100 times over!
I was blown away by the experience I had. I would recommend it to anyone who is on the fence about going to medical school or stopping.
My Atlantis trip to Spain was the best trip I have ever been on. Between shadowing some of the kindest and wisest doctors I have ever met, to making new friends, to traveling the world on weekends, Atlantis gave me the trip of a lifetime.
It was honestly one of the best experiences of my life. I was able to learn so much about the medical field from the hospital, and I was able to have an amazing time exploring Viana and making life-long friends.
Participating in Atlantis was truly one of the best decisions I could have made for my career. I learned so much and got to observe procedures that would be nearly impossible to observe in the United States. Going on the program solidified my desire to go to medical school and gave me confidence in the direction of my career.
My trip to Merida has changed my life. The opportunities provided by Atlantis are nearly unattainable elsewhere. The program has made me confident in myself and my future.
This program was the best thing I could have ever done. I was shown so many different specialties and feel I am so much more confident in going into medicine after this program.
Atlantis was one of the best decisions I made as a pre-med student. I got to see medicine in action so close-up, and I never would have received that opportunity in the USA. I am truly thankful to Atlantis for helping me confirm that I am on the right path.
The experience I gained through Atlantis was truly incredible and I don't believe I could have gotten it anywhere else. It was a once-in-a-lifetime opportunity to be able to participate in the Atlantis program.
It was the best first-hand clinical observational experience that I don't think could really be offered in the US. It was real life, in my face experience. I've shadowed and volunteered in Hospitals before but I've never been in an OR or seen surgery performed with my own eyes. It was a very unique experience.
It was an incredible experience from start to finish. I learned tons and gained valuable experience in a hospital. Not just that, I made incredible friendships along the way.
Atlantis was the perfect opportunity to meet like-minded, driven people who have become my lifelong friends. Atlantis also reminded me why I want to become a doctor and helped fuel my passion for medicine.
I loved this fellowship! I am so grateful for this opportunity and for everyone that made it possible.
I was able to learn things not only about medicine but also about myself and the world we live in. I discovered the specific path of medical education I was to pursue and do not believe I would have done so without this program.
I believe that Atlantis has truly [proven] my dedication and determination to become a doctor, and I believe that it will definitely do the same for many others.
The experiences I got to have through Atlantis are like none other. For me, this trip solidified that I am on the right path and that becoming a medical professional is exactly what I want to do.
It was the closest I could be to being a doctor/surgeon without being one. It is definitely an eye-opener and an experience every pre-med student should experience.
It gave me an experience that I will never forget! It confirmed my interest in the medical field and gave me a push in the right direction.
I would recommend this because it is a great experience if you are applying for medical school, but also to grow as a person. I made so many new friends and had so many amazing experiences that I will never forget.
Every moment of my program was amazing! Getting the chance to shadow in my preferred specialty was so inspiring and motivated me to further strive to become a cardiothoracic surgeon.
This is an amazing opportunity for those wanting to see which specialties they may be interested in. You will find out if that is the path to focus on or not.
Atlantis has given me the opportunity to experience and obtain knowledge that I would not be able to gain in a regular classroom setting. The program also helped to remind me of my medical ambitions, regain confidence in myself, and focus on my pre-med journey.
This was truly an unforgettable experience. I enjoyed every second in the hospital. This fellowship was that last push and motivation I needed to continue my career in the medical field.
The Atlantis Fellowship has given me a broader perspective on the field of healthcare. The program has also brought wonderful people into my life.
It was an amazing, eye-opening experience to get to learn about the medical profession in another country. It allows you to fully understand how different things could be and how other countries go about performing healthcare. You also get the chance to meet so many new and wonderful people that I will be forever grateful for. It is an experience of a lifetime.
Atlantis allowed me to step outside of my comfort zone and immerse myself in a culture that I would probably have never done if it wasn't for this program. I learned so much about a different healthcare system and was able to confirm that medicine is what I want to do in the future. The program is a perfect mix of being able to explore a foreign country while also helping you to achieve your future goal of being a doctor.
It was the best shadowing and the best foreign experience I've ever had. A must for any pre-med student with travel fever or an interest in foreign medicine.
You will be able to immerse yourself into a culture you're unfamiliar with… and feel like a local. Look at body language and nonverbal signs and tones in the patients you meet, rather than the words they're speaking.
Atlantis opened my eyes to how healthcare, education, families, and much more operate in other countries. The diversity of our group allowed me to make friends that live all over the country, and we all walked away from our 6 weeks with a newfound respect for medicine, as well as a better understanding of what we may want our future careers to look like.
I absolutely loved my experience. My site managers did an amazing job giving us a real authentic Italian experience and were also very helpful with any questions we had. My group overall was fantastic, and it really made the trip that much better. I am so happy to have been able to see a different kind of healthcare system and use what I've learned in the hospital in my future career in medicine.
I loved it!! Would definitely recommend it to a friend. It is such a wonderful opportunity to be exposed to healthcare in another country. The doctors and medical staff are super friendly and love to be teaching you.
Overall, it was an experience that will help anyone who wants to pursue a degree in medicine. This experience will be one that not only will help me with getting into medical school but will help me become a better doctor. It will give me more of an understanding of the medical systems for those who live in different countries and the different techniques that physicians use.
This program definitely fueled my motivation to become a doctor.
Atlantis is a great way to immerse yourself in the medical field. Not only do you get to explore a new country, but learn more about healthcare itself. It was an amazing opportunity to compare healthcare firsthand. In addition, rotating specialties each week truly helps those who are unsure of which area of medicine they want to pursue.
I would strongly recommend Atlantis to a friend… the trip was very well planned out, from excursions to our daily routine of going to the hospital. Also, I had the best experience at the hospital. I never would have expected to be able to see surgeries firsthand. All around, this program was amazing in every aspect.
I loved rotating within the different departments and seeing a variety of procedures and patient encounters. Our site manager was also amazing throughout the entire program. He was always available and wanted to ensure that we had the best possible experience during our time in Hungary.
Atlantis was an incredible experience. I was challenged to think about things that I had not thought of before about being a doctor. My love for my desired specialty was enhanced through Atlantis. I will always have a little bit of Spain with me wherever I go.
It was an unbelievable experience in which I learned so much about myself, medicine, and the kind of doctor I want to be.
Atlantis is an incredible experience that everyone should be able to have. The shadowing showed me incredible cases that really piqued my interest and made me think deeper into the field of medicine.
It is a great opportunity to be part of a clinical environment and also engage in different cultures. Thank you for the unforgettable memory and life-changing experience.
I have no doubt that I will forever remember this experience. Outside of the enriched clinical component, I learned a great deal about myself while immersed in a culture so different from the one I have grown accustomed to.
Overall it was an incredible experience to help me feel confident that I want to become a surgeon!
[Atlantis] allows one to experience a different part of the world, which can change a person's perspective of culture and people in general.
Shadowing the doctors in a hospital setting was a valuable experience and made me realize how much I want to be a doctor in the future.
It was an amazing experience that was life-changing and has motivated me to work twice as harder to one day become a physician myself.
It was an amazing experience. I learned so much from this program. It made me finalize my decision on if I want to be a doctor or not.
Best fellowship opportunity ever, I couldn't imagine missing out on this experience!
Any doubt about my drive to practice medicine has been diminished. I want more of my friends who are pursuing this career to experience what I've just accomplished.
It's a truly wonderful and life-changing experience. You come out of the project with so much knowledge that you wouldn't have imagined at the beginning.
It's a rare, once-in-a-lifetime experience. Truly an eye-opening opportunity that I can't get anywhere else. This program makes me want to become a doctor even faster!
This experience changed my life and I want it to help others. I loved it and would do it again!
It was an amazing experience that shaped my perspective of the world. The experience overall helped motivate me and made it clear that I wanted to study medicine.
I was following residents and doctors in Trauma and Orthopedics and was able to observe surgeries ranging from total shoulder replacements to spinal surgeries… I knew then and there I wanted to be in the place of those surgeons one day, working hard to better a patient's quality of life through amazing surgical techniques and cutting-edge medical technology.
We pre-meds go to study abroad fairs and are disappointed because none of the options are a fit for us since they don't include the classes we need. I might have taken 5 brochures out of 200 programs at the fair, because none of them offer upper-level classes that fit a pre-med schedule, like physics, organic chemistry etc.
It's hard as a pre-medical student to stand out from every other pre-medical student out there, especially when it comes to experiences before medical school. When I decided to travel across the world to shadow abroad, I knew I was helping myself stand out from the crowd. What I didn't know was how deep my love for traveling would be and how deep my love for the people I met on my journey would be.
In a world where networks are invaluable, I will cherish the relationships I had with the doctors I shadowed at Hospital El Bierzo. Many offered me their emails so that I can ask them questions or to be references for future applications. It meant so much to me that they wanted to invest in my future beyond my three weeks as a Fellow.
I met amazing people and saw incredible things shadowing in the hospital. I am very thankful for this experience and would recommend it to everyone!
I had an incredible experience during my program. I learned so much about the daily routine of doctors in various specialties, while also building new relationships and getting perspective on a new culture.
I loved Atlantis. It was the best experience of my life. I met so many people and doctors that strongly impacted my life. If I had a little doubt about being a doctor, Atlantis scooped that away. I am one hundred percent sure that I am going to be a doctor and I will work hard to achieve it.
Atlantis provided me with an amazing shadowing experience. I was able to experience international healthcare in the best way possible. I think every pre-med or healthcare student should take part in an Atlantis program as it provides an amazing cultural experience that will be helpful in their future careers. The excursion was an added bonus that gave our group a chance to get to know each other and bond before the shadowing began.
My Site Manager was phenomenal at keeping our group organized and communicating the entire time. She was very thorough and helpful in navigating on the days I was experiencing trouble with my flight/luggage. She always had an answer to our questions.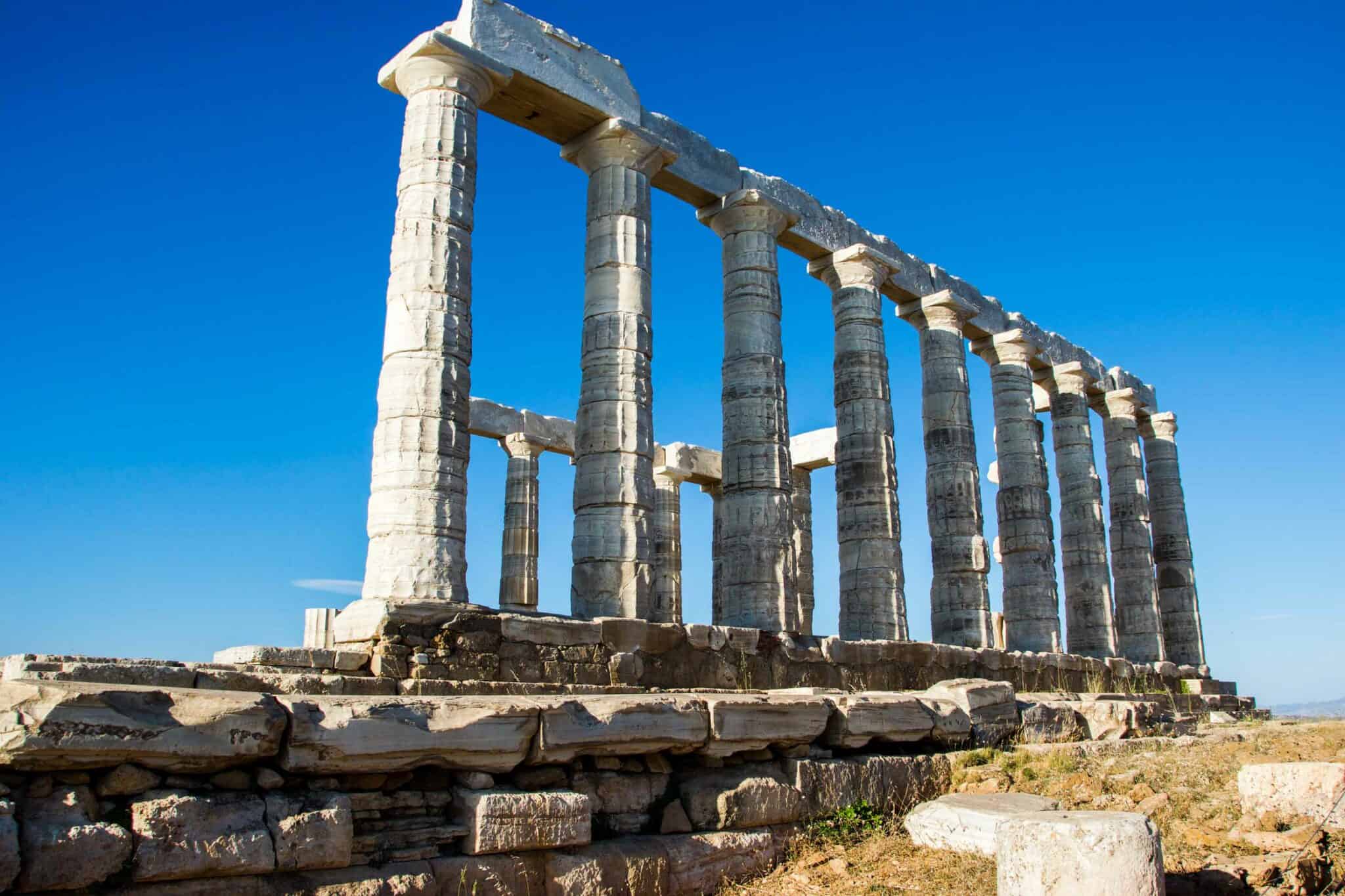 Who Participates in Atlantis?
Our students range from incoming college freshmen to recent graduates, post-college gap years, and post bacc students. Atlantis students:
Beyond Shadowing: Atlantis Also Runs Service-Research Projects
Unlike our shadowing programs, which are most of what we do and focus on observing healthcare professionals across multiple specialties, Atlantis Service-Research Projects are an opportunity to learn full-time from an Atlantis Project Leader, inside an elite healthcare organization, in a real project with members of management and administration, while performing a highly impactful service – a unique mix.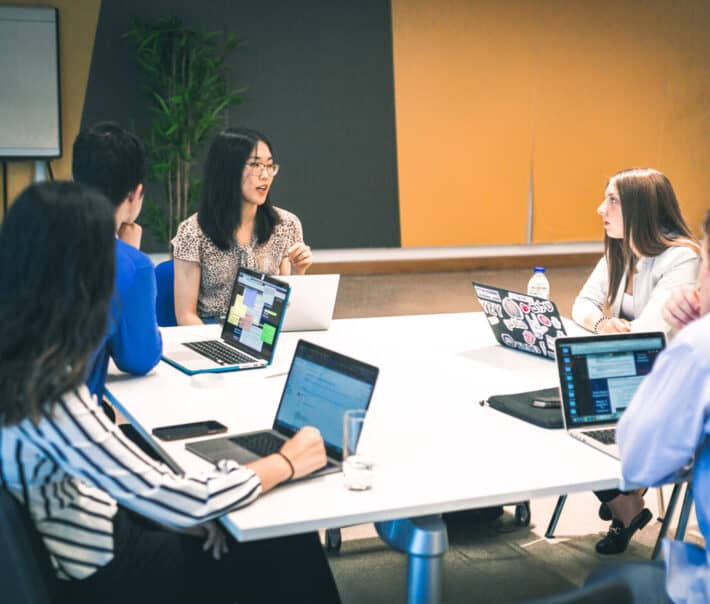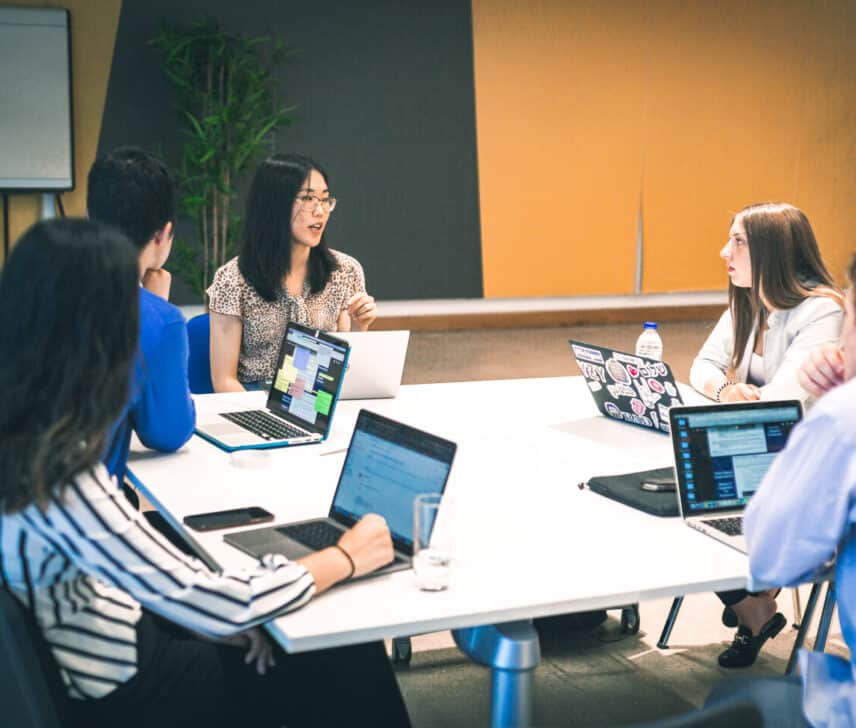 Dates
Atlantis programs run for 1–9 weeks over college breaks. Already have a job, vacation, or another pre-health activity in place during an upcoming break? No problem. We offer plenty of start dates and program lengths (see our cities & programs page for those) to make sure we find the best fit for your schedule. Don't see your ideal dates or locations on our site? Reach out to us and explain your situation.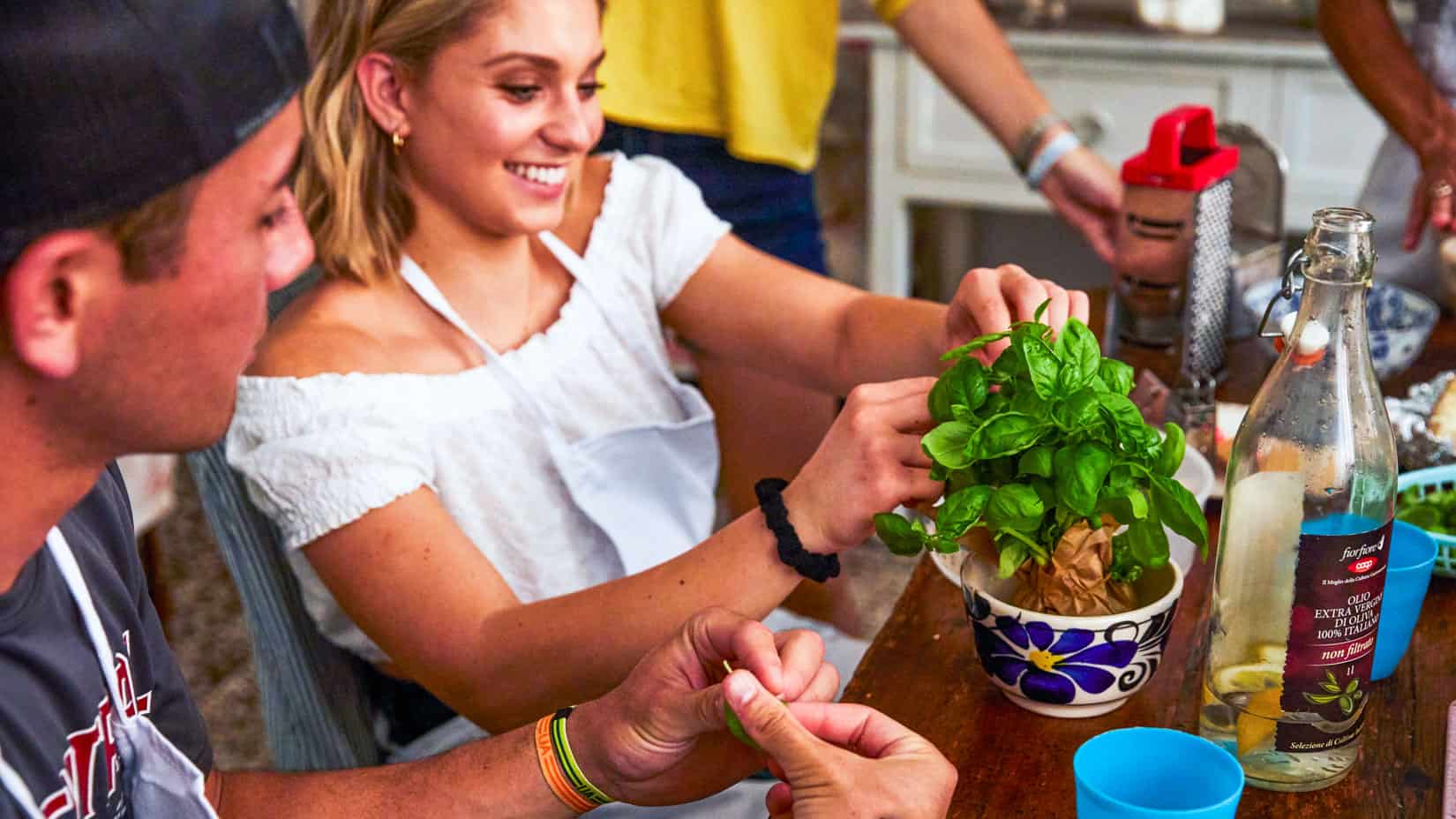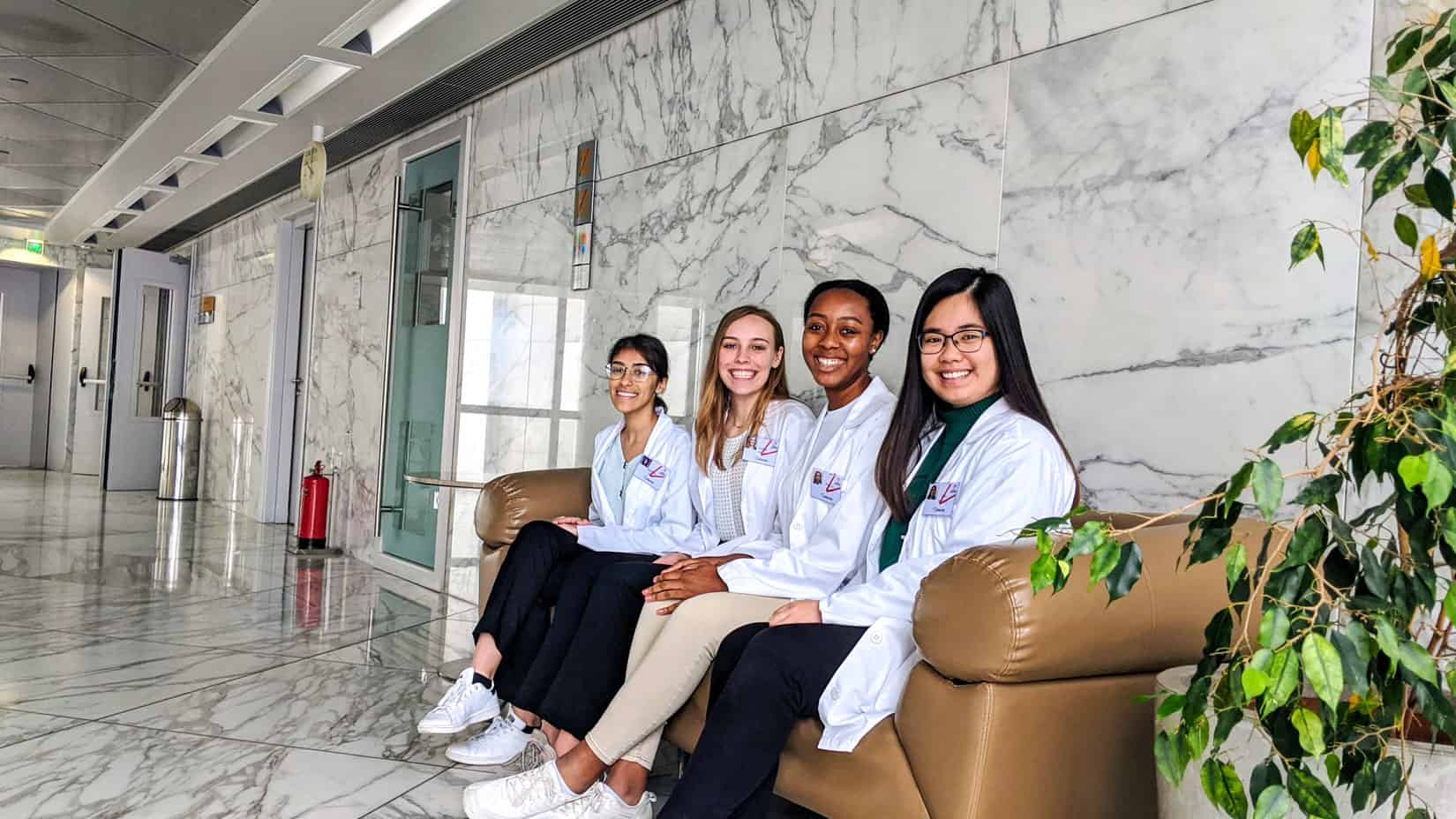 Application Process
If you are a serious pre-health student, we'd love to help you jumpstart your future in healthcare. The first step is a short online application, followed by a video conversation with an Atlantis representative and often an Atlantis alum. Once accepted, our team will help you select a program that works for your schedule and location preferences. You can always apply now, or, if you're not quite ready to apply, we can keep you updated as our programs open and close.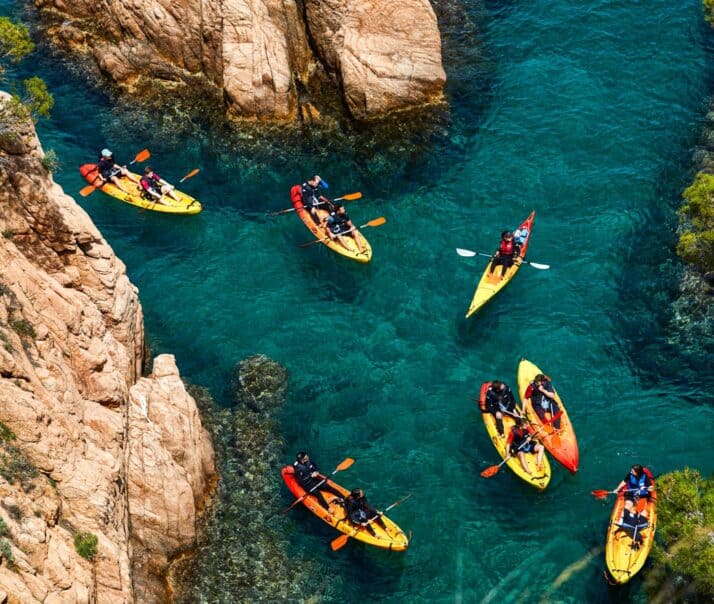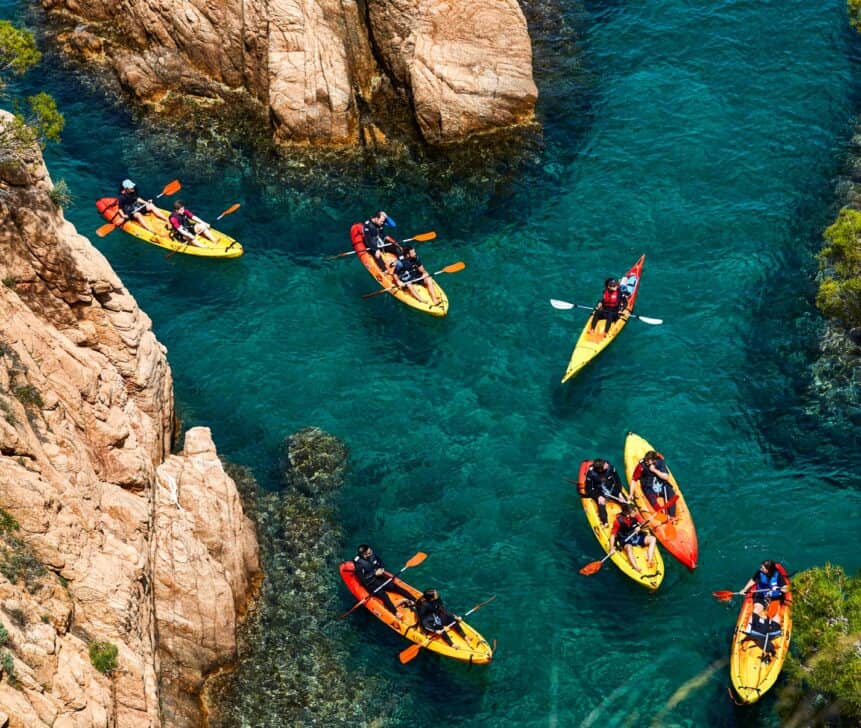 Watch Video: 20+ Alumni Now In Med School Explain:
Atlantis Is a Major Reason I Got In Here