Anyone Can Do It, With Some "Resilience & Adaptability" (AAMC Competency #8)
Only you can tell whether Atlantis will be as impactful to you as it has been to many of our alumni. We encourage you to do your research, speak with our alumni, or speak with your pre-health advisor (more than 1/10 of them has visited our programs in person).
If you decide, as many of our alumni have, that Atlantis is one of the highest return on investment opportunities available to you, one thing is certain: essentially anyone can make finances work. That challenge isn't very big, even if you don't have family sources of support.
Well, let us rephrase that: making finances work, including with fundraising, requires far less resilience than you'll need to finish your pre-health path, be admitted to med/PA school, graduate, and finish your training. For the average college student we'd say something different; but to the serious pre-health student, such as the many who enroll in Atlantis, including those from lower income backgrounds, this is not a big challenge in comparison with getting in to med/PA school.
In fact, "resilience & adaptability" is #8 out of the 15 AAMC competencies that medical schools use to assess applicants. Many of our students do not fundraise, but we've found that resilient students can often fundraise all or most of their fees, all the while pushing themselves in a unique way, possibly using fundraising itself as a story in their interviews. As we'll illustrate below, this has happened countless times.
Here's the overview of our 2+3 paths to finance Atlantis, which we'll summarize in more detail below this section:
Two Ways to Pay
Pay in full (upon signing up)
Monthly payments (between signing up and the actual program)
Three Forms of Financial Aid
Vocation-Driven Fundraising (possibly the best of these three)
Uplift loans
Scholarships
Our Alumni Enter Great Medical Schools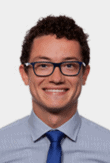 John Daines
Atlantis '17
BYU '19
Washington U. in St. Louis MD '23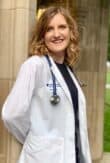 Zoey Petitt
Atlantis '17
U. of Arizona '18
Duke MD '23

Zoey Petitt
Hungary '17 || University of Arizona (undergraduate) '18
Completed Atlantis Program Location and Date:
Hungary, Summer 2017
Do you believe your Atlantis experience helped you get into your graduate program?
I believe it was very helpful.
Generally, why do you think Atlantis helped you get into your graduate program?
For me, my Atlantis experience played a key role in confirming my decision to go into medicine. This was important for me to discuss during the admissions process.
Specifically, did you talk about Atlantis in your interviews?
Yes
Yong-hun Kim
Atlantis '17
Stanford '19
Mayo Clinic MD '24

Yong-Hun Kim
Budapest, Hungary '17 || Stanford University
Program:
Budapest, Hungary – Winter 2017
Undergraduate:
Stanford University class of 2019
Major:
Computer Science
Honors:
Bio-X Grant (award for research)
Undergraduate Activities:
President and Founder of Stanford Undergraduate Hospice and Palliative Care, Volunteer for Pacific Free Clinic, Research Assistant in Wernig Pathology Lab, President of Hong Kong Student Association, violin performance
Describe Atlantis in three words:
Eye-opening. Spontaneous. Exhilarating.
Why did you choose Atlantis?
I chose the Atlantis program because it combines opportunities to shadow physicians and travel abroad, both of which I had little prior exposure to.
What was your favorite experience as an Atlantis participant?
My favorite experience as an Atlantis participant came in the stories exchanged over meals or excursions and the breadth of conversation that reflected the diversity of backgrounds within our cohort and site managers.
What was the most meaningful aspect of your time shadowing?
I appreciated the chance to speak with physicians in Budapest and hear their personal motivations for pursuing medicine because it really helped better contextualize and validate my own interest in medicine. The physicians were also just really welcoming, relatable, and down-to-earth people.
How has Atlantis helped equip you for the future?
The Atlantis program has equipped me with a better understanding of what a career in medicine looks like, which I think is an invaluable gift considering the long road ahead of those who aspire to be a physician.
How has Atlantis equipped you for active leadership in the medical field?
The ability to interact and empathize with patients of diverse backgrounds and communities is a necessity to be a leader in the medical field. I think the Atlantis program, through my interactions with mentors and their patients, has helped me take my first steps toward attaining the cultural vocabulary and literacy required of a physician.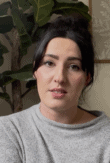 Megan Branson
Atlantis '18
U. of Montana '19
U. of Washington MD '24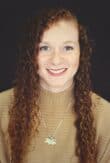 Sarah Emerick
Atlantis '19
Eckerd College '20
Indiana U. MD '25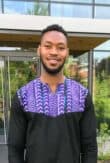 Elorm Yevudza
Atlantis '16
Amherst '19
Columbia MD '24

Elorm Yevudza
Ciudad Real, Spain '16 || Amherst College
Program:
Ciudad Real – Spain – 2016
Undergraduate:
Amherst College class of 2019
Major:
Neuroscience
Extracurricular Activities:
Track and Field, International Students Association, Charles Drew Health Professions Society
Describe Atlantis in three words:
A transformative experience.
Why did you choose the Atlantis program?
The opportunity to shadow doctors in a European country greatly appealed to me. As an international student from Ghana, I value the subtle differences in approach that doctors, depending on the country in which they are trained, use to achieve a common result: alleviating illness and improving the quality of lives.
How is Atlantis Unique?
In an increasingly globalized world, having first-hand experience with the subtleties of healthcare in different parts of the world is vital to a future health professional. Atlantis exposes participants to these nuances in healthcare approaches, and in effect helps aspiring health professionals gain a global perspective on healthcare.
What was your favorite experience as an Atlantis participant?
Experiencing the city and culture of Ciudad Real was an experience that is etched in my memory. As I practiced my very elementary Spanish with the locals and discussed various health-related issues with the doctors I shadowed, I was reminded of the uniqueness of human life. I was also reminded of the role of a health professional in society: to preserve and improve the quality of human life.
What was the most meaningful aspect of your time shadowing?
My discussions with doctors about their relations with patients was most meaningful to me. Our discussions highlighted a trend I had spotted when I shadowed doctors in Ghana: that the core of healthcare is about alleviating illness and improving the quality of life. My conversations with doctors in Ciudad Real underscored the importance of treating patients not just as cases, but as people.
How has Atlantis helped equip you for the future?
The Atlantis program has given me a broader perspective on the field of healthcare. The program has also brought wonderful people into my life. The participants that I shadowed, explored, and conversed with impressed me with their passion for healthcare. The program has also taught me to be a lifelong leader, and the importance of fostering a curiosity that will help prepare me for my future in the medical field.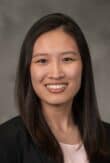 Tiffany Hu
Atlantis '16
UMD College Park '17
Michigan MPH '21 + MD '22


Tiffany Hu
Tereul, Spain '16 || U Michigan Medical School
Program:
Teruel, Spain – Summer 2016
Undergraduate:
University of Maryland class of 2017
Admitted medical student at:
University of Michigan Medical School
Major:
Neurobiology
Honors:
Honors Integrated Life Sciences Program, Banneker/Key Scholarship
Extracurricular Activities:
American Medical Student Association Co-President & Advocacy Day Liaison, Alternative Breaks Experience Leader, Health Professions Advising Office Student Advisory Board, Biology Teach Assistant, Health Leads, Buddhist Tzu Chi Foundation, NIH Research Intern, Physicians for Social Responsibility Environment & Health Intern
Describe Atlantis in Three Words:
Educational. Eye-opening. Exhilarating.
Why did you choose Atlantis?
I wanted to expand my horizons and understand a culture of health different from the ones I am accustomed to. I had shadowed doctors in the United States and Taiwan prior to my Atlantis program experience, and being able to see first-hand the healthcare system in Spain allowed me to draw comparisons between the different complex healthcare systems.
What was your favorite experience as an Atlantis participant?
Bonding with the other participants and celebrating our time together along with the doctors we shadowed. We would discuss our interests, passions, and motivation for medicine, and it was an incredible experience to learn from and alongside them.
What was your experience with the doctors you were shadowing?
Because of the pre-established relationships with the hospitals in which we shadowed, all the doctors were very welcoming and accommodating. They were willing to translate for us and explain in detail all of their medical decisions. My doctors and I had wonderful conversations about the differences between life in Spain vs. the United States.
What was the most meaningful aspect of your time shadowing?
I was excited to scrub in on surgeries and watch as the doctor explained what he was doing throughout the operation. Before and after surgeries, as well as in my other rotations, I observed how the doctors reassured and communicated with their patients. I was able to glean insight into differences between the experience of health in Spain versus the United States through observation as well as conversations with the doctors.
How has Atlantis helped equip you for the future?
Besides the wealth of medical knowledge I gained from shadowing the doctors, I challenged myself to step outside of my cultural comfort zone and explore more than I thought I was capable of. Atlantis allowed me to make connections with people from all around the United States and abroad, and the friendships I gained helped me learn so much more than I would have on my own.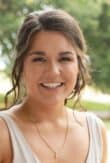 Lauren Cox
Atlantis '18
Louisiana Tech '20
U. of Arkansas MD '24

Lauren Cox
Libson, Portugal '18 || Louisiana Tech
Completed Atlantis Program Location(s):
Lisbon, Portugal
Year of most recent program:
Fall '17 – Summer '18
Season of most recent program:
Summer
Do you believe your Atlantis experience helped you get into your graduate program?
Extremely helpful
Generally, why do you think Atlantis helped you get into your graduate program?
It exposed me to shadowing that was hard to come by in the states. It also gave me a chance to see other systems of healthcare.
Specifically, did you talk about Atlantis in your interviews? If so, how much relative to other topics?
Yes – they wanted to know about my experience, and specifically how the healthcare I saw in another country compared to what I had seen in the USA.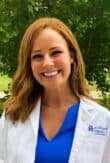 Kayla Riegler
Atlantis '18
U. of Kentucky '20
U. of Kentucky MD '24

How To Pay
Despite the many advantage of the other options, particularly fundraising, most students choose to pay directly to Atlantis. Both options below start by you reserving your spot with a $900 deposit (note that whenever you see a program price, that price always already includes the $900 deposit –the deposit is not some sort of extra hidden fee).
Two Payment Timelines
1. Pay in Full
Pay the balance upon signing up, together with your deposit. The fact that you pay entirely upon signing up doesn't hurt you as far as our refund policies go (these are detailed in a later section on this page). It just means that you take care of that transaction in one go.
2. Monthly
After paying the $900 deposit upon signing up, pay the balance in equal monthly installments, finishing a few weeks before your program starts.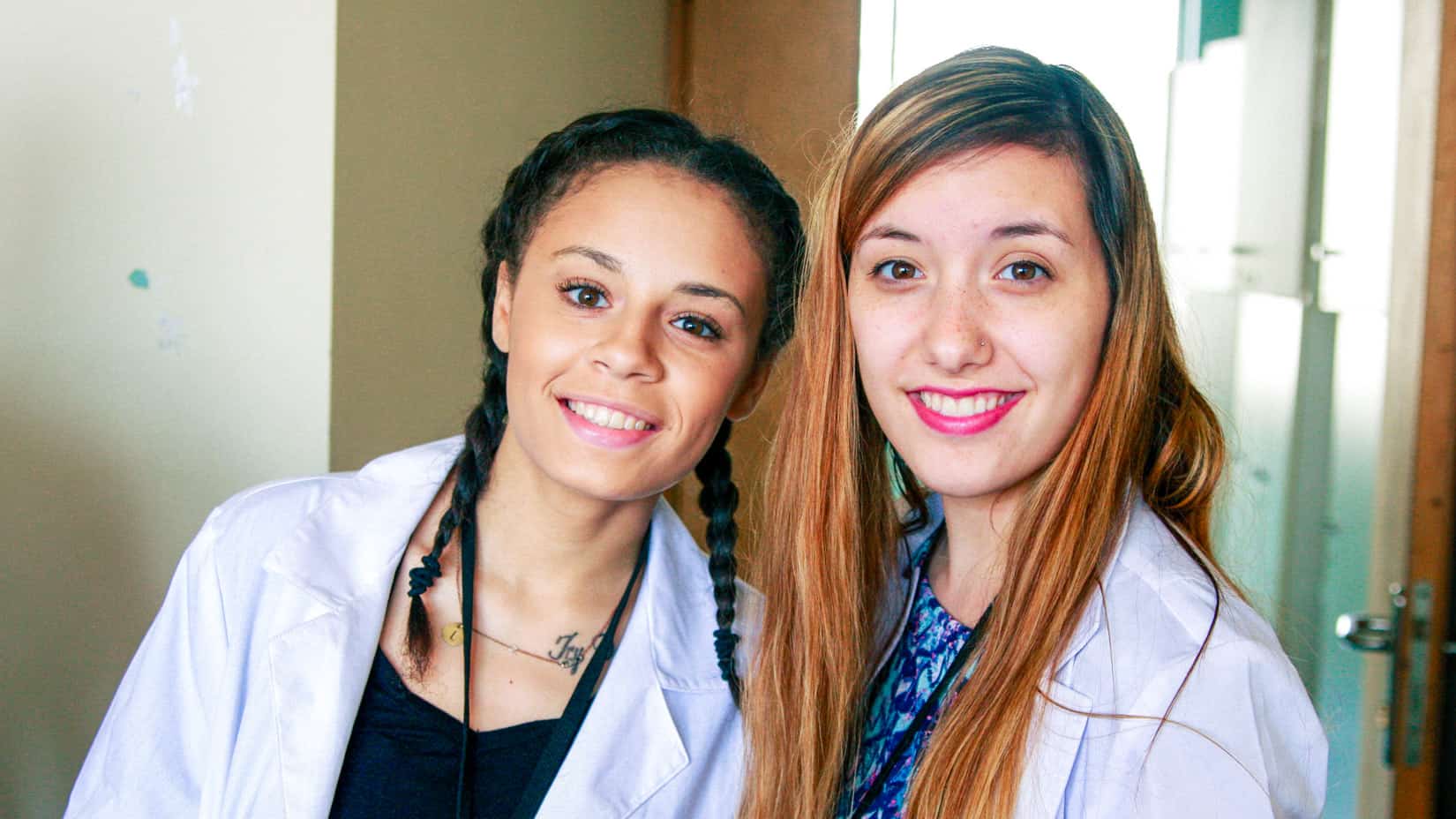 Financial Aid
We believe everyone on track to med/PA school can afford Atlantis. It just takes the same "resilience and adaptability" that medical schools will also want you to have in order to admit you. If you're determined enough to pursue med/PA school, and believe Atlantis fits your path well, then Atlantis is possible for you – and we're here to help.
If you do not plan on simply paying for the program using one of the two options above, you have three options for how to cover (or partially cover) the cost of your Atlantis program: fundraising, loans, and scholarships.
Three Forms of Financial Aid
1. Vocation-Driven Fundraising (possibly the best of these three)
Fundraising may seem daunting, but it's actually one of the fastest, easiest ways to pay for your program. Pre-health students, we believe, greatly underestimate how much they can fundraise, and so we are constantly reminding prospective students about this. All it takes is an authentic story and being brave enough to ask. Starting a GoFundMe and mailing support letters is a winning combination for reaching your goals.
If you share how Atlantis fits into your personal story – and how it will help you in pursuing your vocation to healthcare – people will be excited to help you.
Based on online activity and anecdotal evidence, we believe that the average student who follows our fundraising advice raises over $2,000, sometimes much more, and many students raise the entire cost of the program. Plus, you can consider using the story of your fundraising efforts in your med school applications and interviews (as a detail when speaking about your experience), since it directly highlights AAMC competency #8, Resilience & Adaptability.
When you apply, our admissions team can help you get fundraising started. If you'd like to learn more about this before applying, feel free to contact us or ask to be connected with an Atlantis alum to understand their perspective on fundraising.
2. Uplift Loans
Overview
For students who would prefer a longer payment schedule, you should consider applying for a loan through Uplift. It's free and takes less than a minute – plus, it won't hurt your credit score. Once you're accepted, check it out and see what loan terms you qualify for!
Students will be given the application link once they've completed the admissions process and been accepted into Atlantis. Students and their parents are welcome to apply. Loan terms can extend up to a maximum of 24 months. Uplift offers anywhere from 4% to 36% fixed APR, based on creditworthiness. The application is free, quick, and involves a soft credit check.
Why use Uplift Loans?
With a loan from Uplift, depending on what terms you qualify for, you can pay for your program over a long period of time at a reasonable interest rate. That gives you more flexibility to earn, save, and fundraise whatever you can't afford to pay before your program.
Pro Tip
If you haven't yet built up a good credit score, parents can apply on your behalf, plus, you can combine Uplift loans with other funding options, so the principal (and therefore interest) is lower!
3. Scholarships
Outside Atlantis
Many students apply for scholarships and grants through their university or through outside organizations. There are programs that sponsor students for valuable educational experiences domestically or abroad, so be sure to search for these. For some universities, there may be funding for summer experiences. In applying for these, consider explaining how Atlantis has impacted many of its alumni, and explain why this has happened, i.e. why Atlantis programs work well.
Within Atlantis
Additionally, all Atlantis applicants are welcome to apply for financial aid using the optional section on the Atlantis application. Expand the below button to read more.
Atlantis awards a limited number of need-based scholarships each month, usually covering a small portion of the program price. To be considered for financial aid, you will be required to upload one of the following (depending on what you have and what you are allowed to share):
Student Aid Report (SAR) – preferred. If you applied for Federal Student Aid, then you have access to a Student Aid Report (SAR). Login and download your SAR from the "My FAFSA" page, and then upload the page showing your Expected Family Contribution (EFC).
Financial Aid Award Letter or Shopping Sheet. If you have been offered financial aid from your current school, you should have received an award letter detailing your aid package. Some schools also provide a shopping sheet that outlines the aid you have been offered. Make sure your letter or shopping sheet contains your Expected Family Contribution.
Explanation of Funding – international students only. If none of the above documents apply to you, please upload an explanation of how you are funding your education. Please all sources of funding – family, government, outside scholarships, etc.
You'll also be asked the following question: "Please explain 1) your financial situation and 2) how you plan to fund what is not covered by financial aid (200 words or less)."
Students will receive a decision about financial aid once they have successfully completed the admissions process.
We Can't Emphasize Enough How Well Vocation-Driven Fundraising Has Worked For Many Of Our Alumni
Fundraising is Smart: If You Were a Med/PA School, Which of These Two Applicants Would You Pick?
Has basic US shadowing from local hospital
Has basic US shadowing from local hospital
Enrolled in 360 Shadowing with Atlantis
Enrolled in 360 Shadowing with Atlantis
Spent lots of energy finding beyond-basic shadowing
The same as before since most was fundraised and the rest was paid by part-time work with the time saved from not searching for shadowing
The same as before since most was fundraised and the rest was paid by part-time work with the time saved from not searching for shadowing
Fundraised most of the Atlantis fee following
Atlantis' fundraising methodology, showing entrepreneurialism and initiative, showcasing that in med/PA school applications and interviews
Fundraised most of the Atlantis fee following
Atlantis' fundraising methodology, showing entrepreneurialism and initiative, showcasing that in med/PA school applications and interviews
Higher GPA/MCAT due to focus on classes
Higher GPA/MCAT due to focus on classes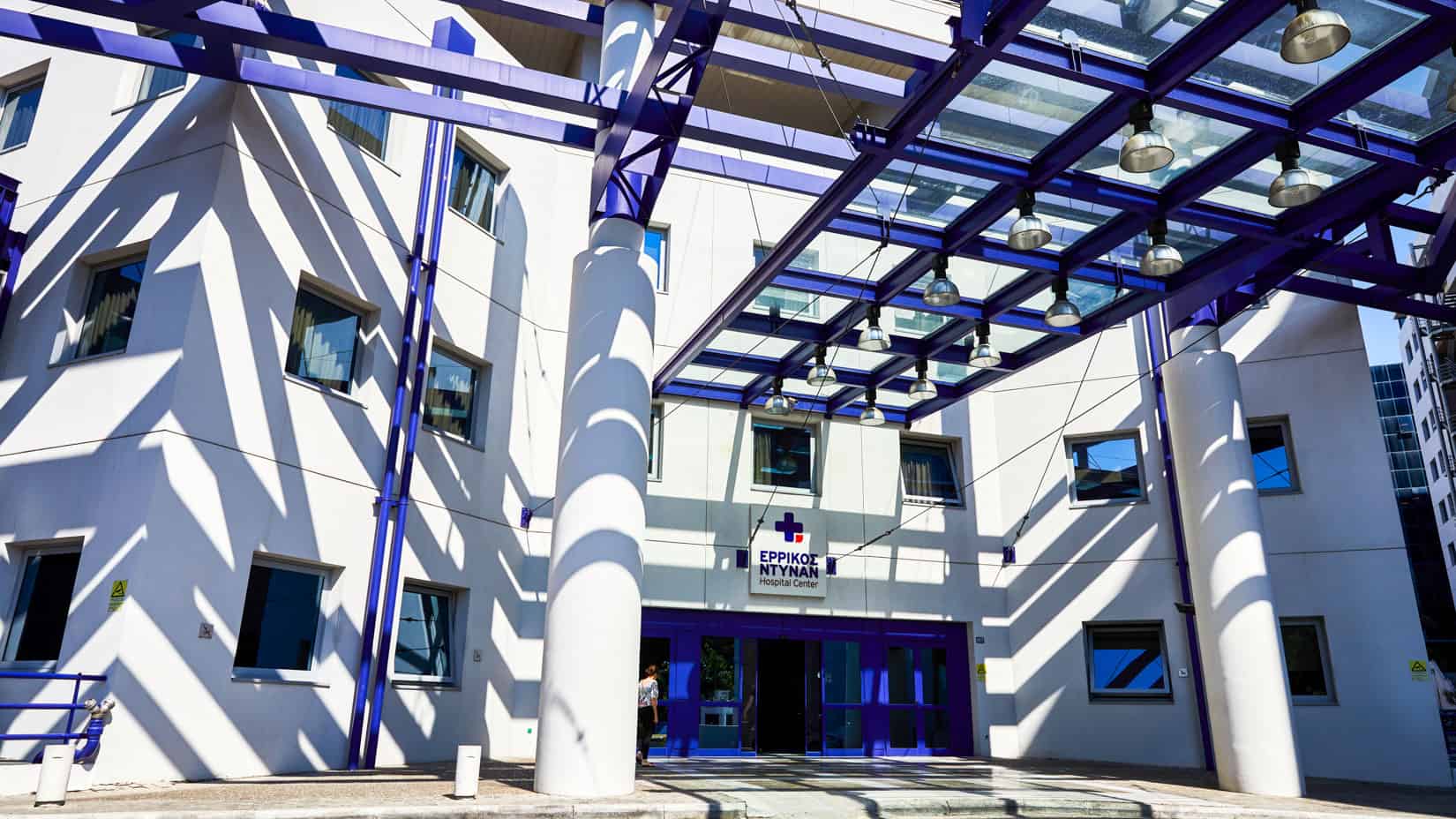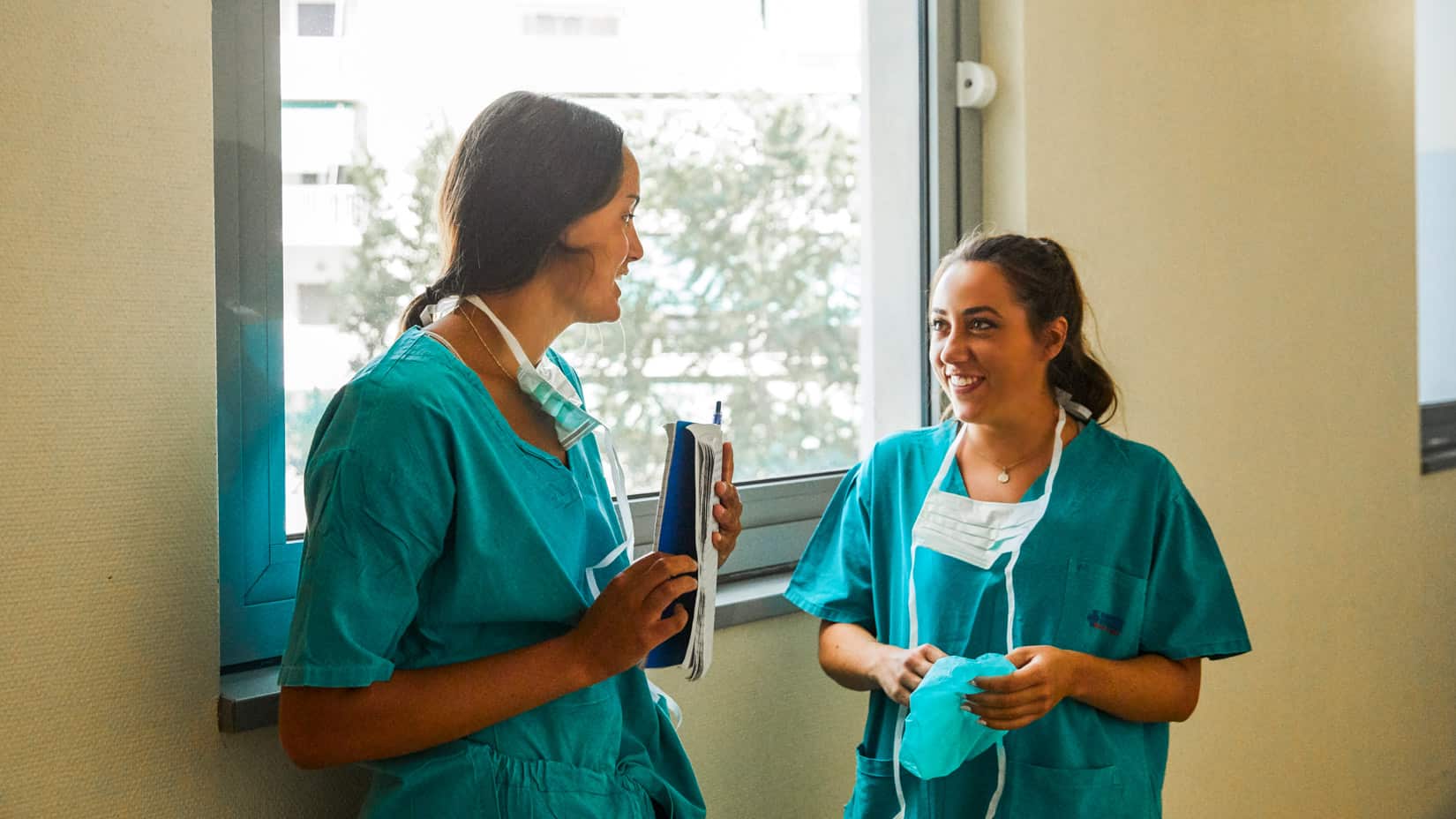 Value for Money
Why 360 Shadowing?
Medical schools want 3 things: healthcare exposure, GPA/MCAT, and certain competencies. Atlantis programs can give you a great version of the 1st, free you to focus on the 2nd, and cultivate/show the 3rd to medical school admissions committees.
---
Watch Video: The Atlantis Experience
Atlantis Costs Little in Comparison with Other Elements
Avoid Burnout:
First Clarify if Medicine is for You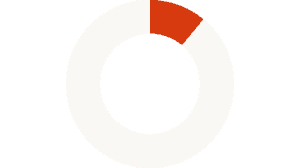 11%
In the words of one study, "approximately 11% of students have serious thoughts of dropping out of medical school each year." These numbers suggest that severe burnout is not uncommon for medical students.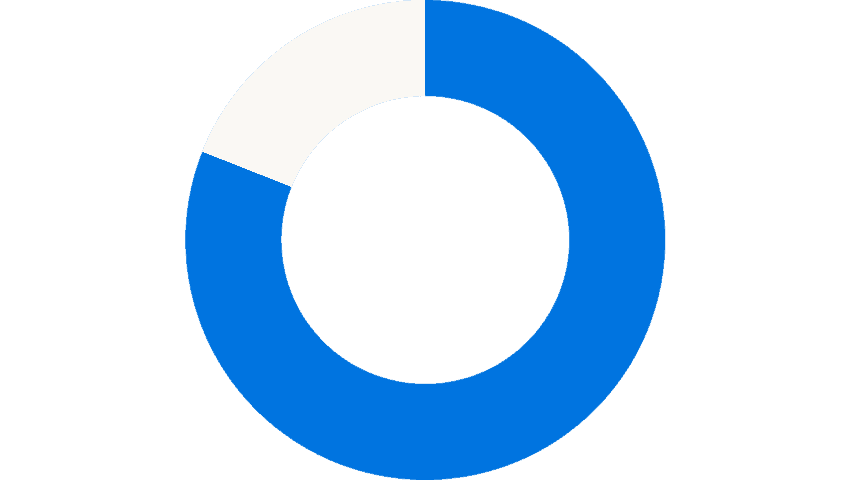 81%
81% of alumni who have been accepted to med/PA school said Atlantis impacted their passion for medicine. Even among alumni who don't attend med school, we repeatedly hear that Atlantis helped them make the right decision.
Watch Video: 20+ Alumni Now In Med School Explain:
Atlantis Is a Major Reason I Got In Here
Atlantis Can Contribute To What Med Schools Want In Their Applicants:
Value For Money
Other Ways Atlantis Proves Its Value
Read about more ways that Atlantis proves its value including covering a lot of ground on medical school applications and making the most of your break.
Atlantis Covers a Lot of
Ground on Your Med School App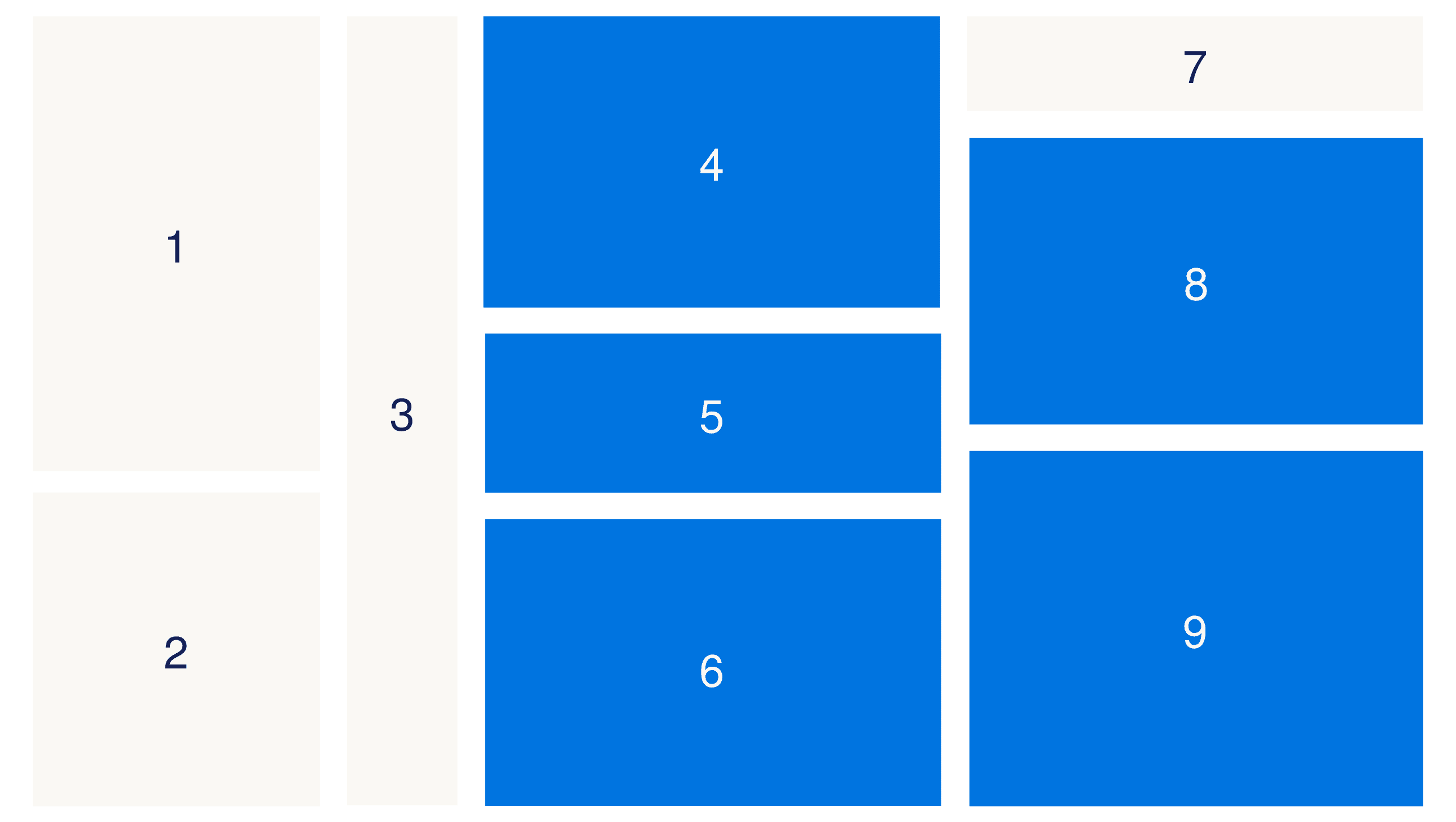 Shown above is a simplified screenshot of the AMCAS application. Highlighted parts indicate areas where Atlantis makes an impact. Most of the unhighlighted area is purely biographic – contact information, where you went to school, course history, etc. In areas like #5 (Work/Activities) and #8 (Essays), Atlantis easily sets you above 90%+ of med school applicants.
Watch The Atlantis Experience
Compare Standard Break
Opportunities with Atlantis
Standard Break Options
Possible Advantages of Atlantis Over Each Option
Volunteer in a Low-to-Middle-Income Country
(sometimes doing hands-on work with patients,
which can result in automatic rejection by med schools)
Do observation-only shadowing (AAMC compliant),
interacting closely with doctors who have jobs
more similar to those in the U.S. Add a diverse perspective
to your future medical school class, since pre-med international
experience in Europe is more rare
Study abroad in a non-healthcare-related program
Make study abroad a major help for your pre-med path,
instead of something that does not contribute directly to your goals
Work to earn money
Shadow for a few weeks and work
the rest of break – keeping in mind how valuable the investment
is and the available payment plans you have
Shadow domestically
Supplement domestic experiences with shadowing in Europe
in order to gain depth, breadth, quantity of hours,
and intercultural perspective
Research
Get clinical experience – required by all med/PA schools,
whereas research is usually not required. For schools that do not require
research, great healthcare exposure beats research,
if you have to choose.
Take this as just one set of reasons. Any option on the left is a fair and reasonable option for certain circumstances. However, we are seeking to equip you with data you can use to make the decision that is best for you.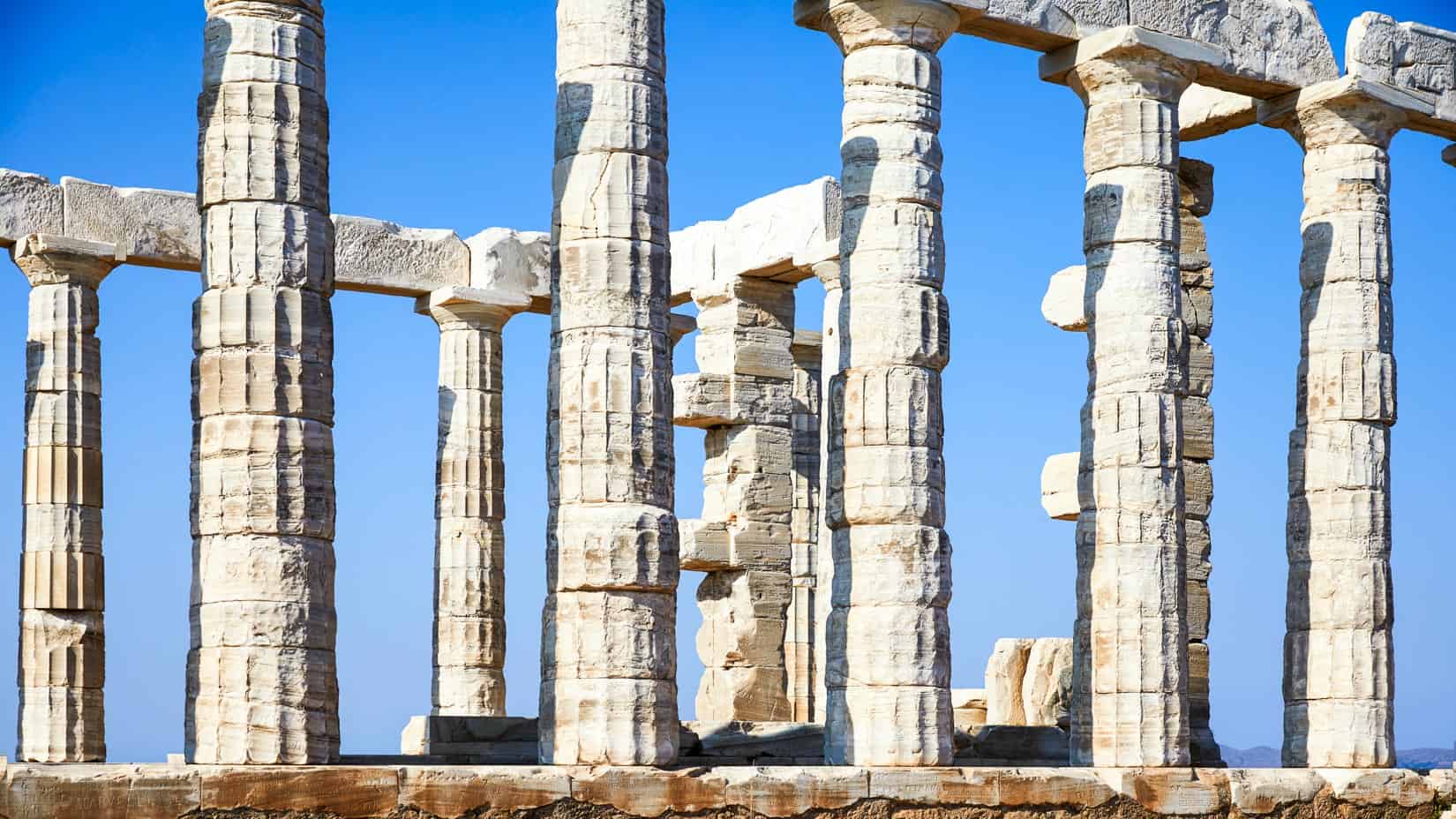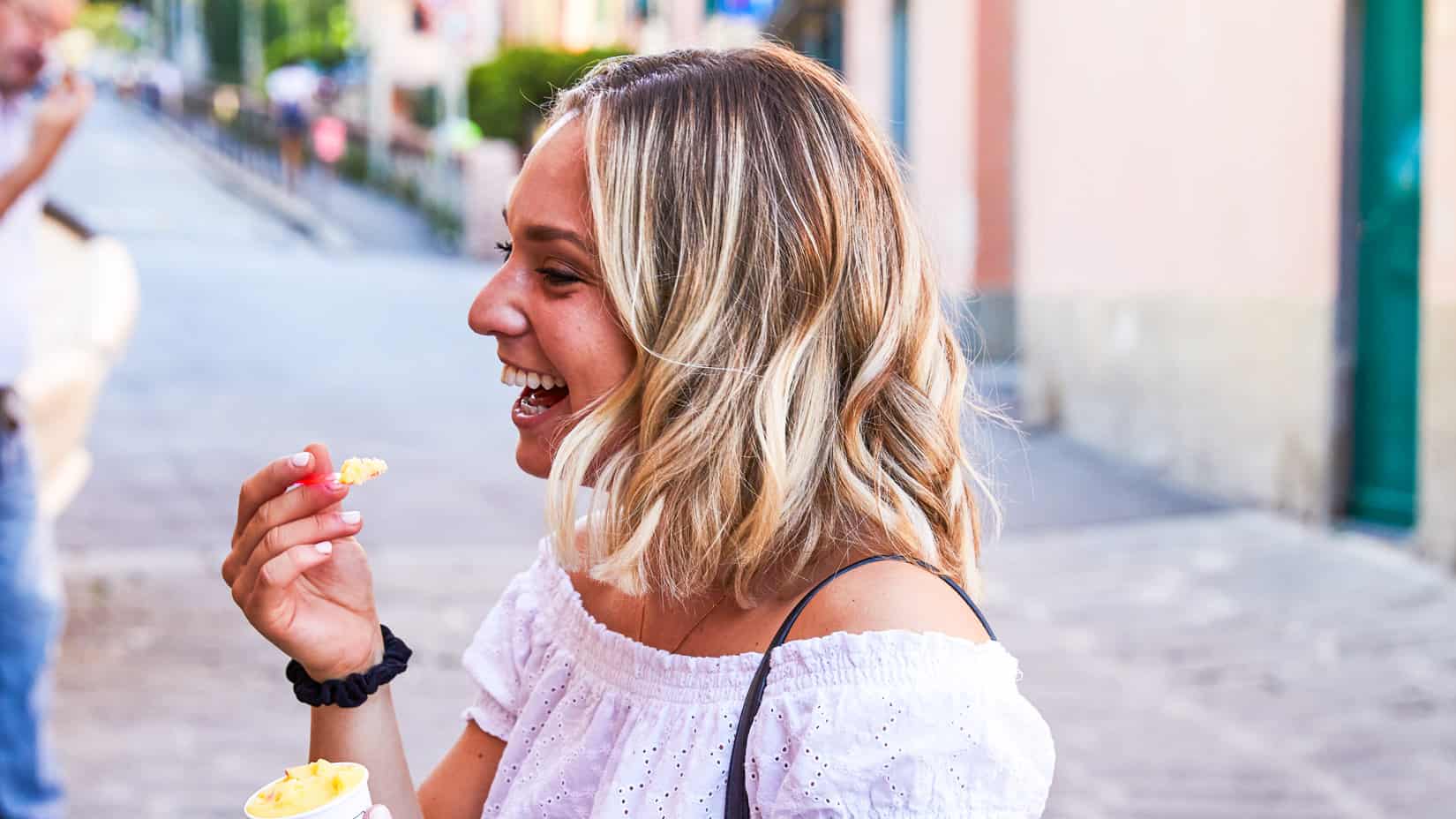 What's Included
Atlantis programs include ~20h/week of shadowing (Service-Research Project programs do a full-time project instead), housing, breakfast daily, some other group meals, transportation, health insurance, and more. The majority of fees go toward year-round partnership development as well as ongoing operations, logistics, and promotion. Students are responsible for flights, transportation to and from the airport, and other meals. Based on past students' experience, we advise budgeting $150 of spending money per week. See the full list of what's included here.
Questions and Answers
How much will I spend on flights?
Flights cost less than you might expect. In fact, students who search smartly can usually find flights for under $800 total. That might not be the first price you see on the first search you do, and it depends on where you're flying to and from. We encourage students to research flying from various U.S./Canadian cities and to look at various departure dates, as you may want to take advantage of traveling before or after your program – especially if it will drastically reduce the price of your plane ticket. Check out our flight tips for some helpful advice!
What about Service-Research Projects (non-shadowing programs)?
The same "what's included" list applies to all Atlantis programs, shadowing and non-shadowing. When you read the list, just skip the few points that are clearly about shadowing hours at the top.
Refund & Program Credit Policy
Our refund and credit policy is reason-neutral, meaning that the same policy applies to withdrawals by students or (unlikely) cancellations by Atlantis, whether they are related to COVID-19 or any other factor. The $900 non-refundable deposit is considered a separate, non-refundable payment, but it will also carry over as program credit.
| Policy | Date Effective |
| --- | --- |
| Full refund, deposit counted as credit | >60 days before program |
| No refund, 100% of fees (including deposit) counted as credit | <=60 days before program |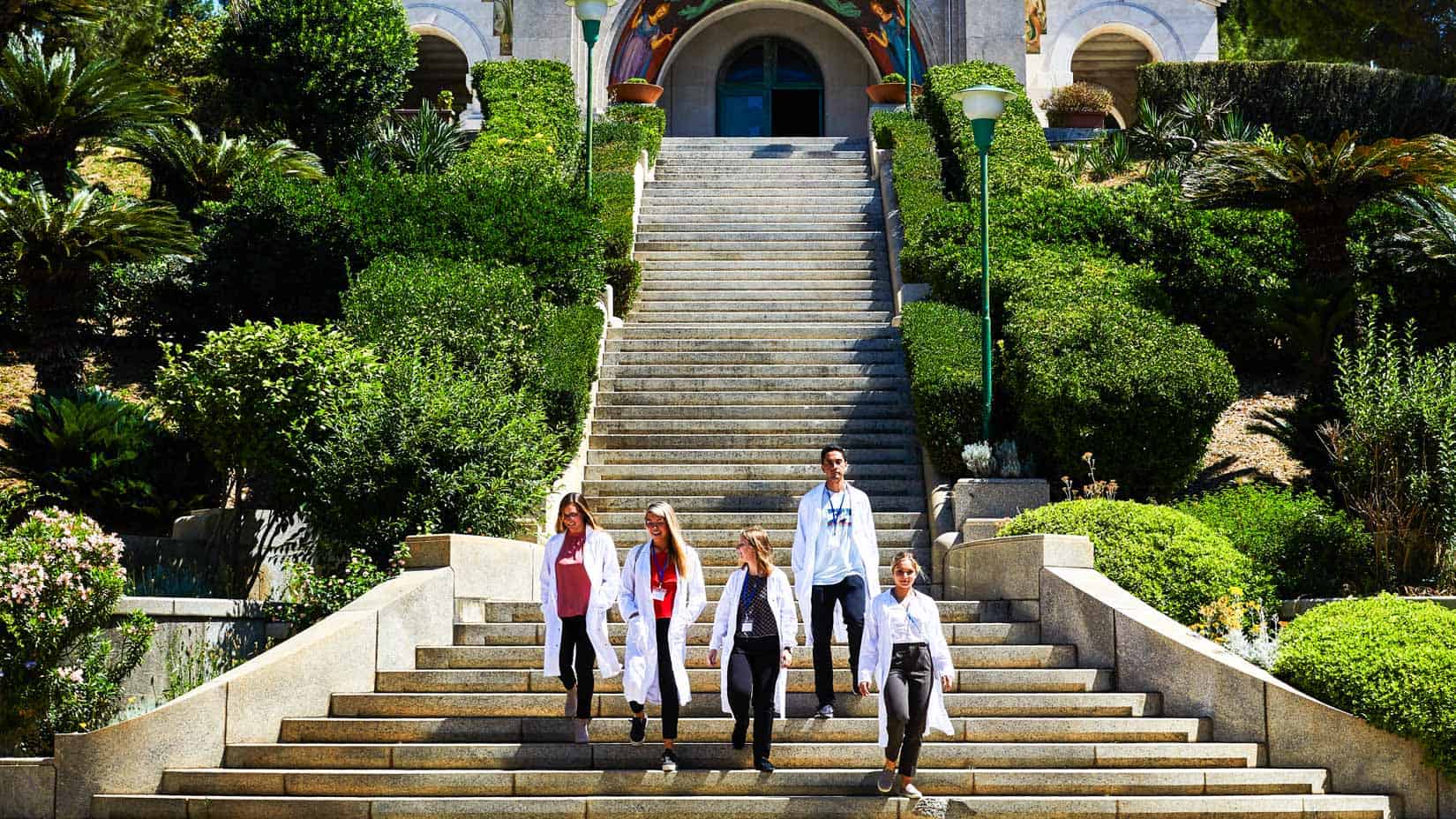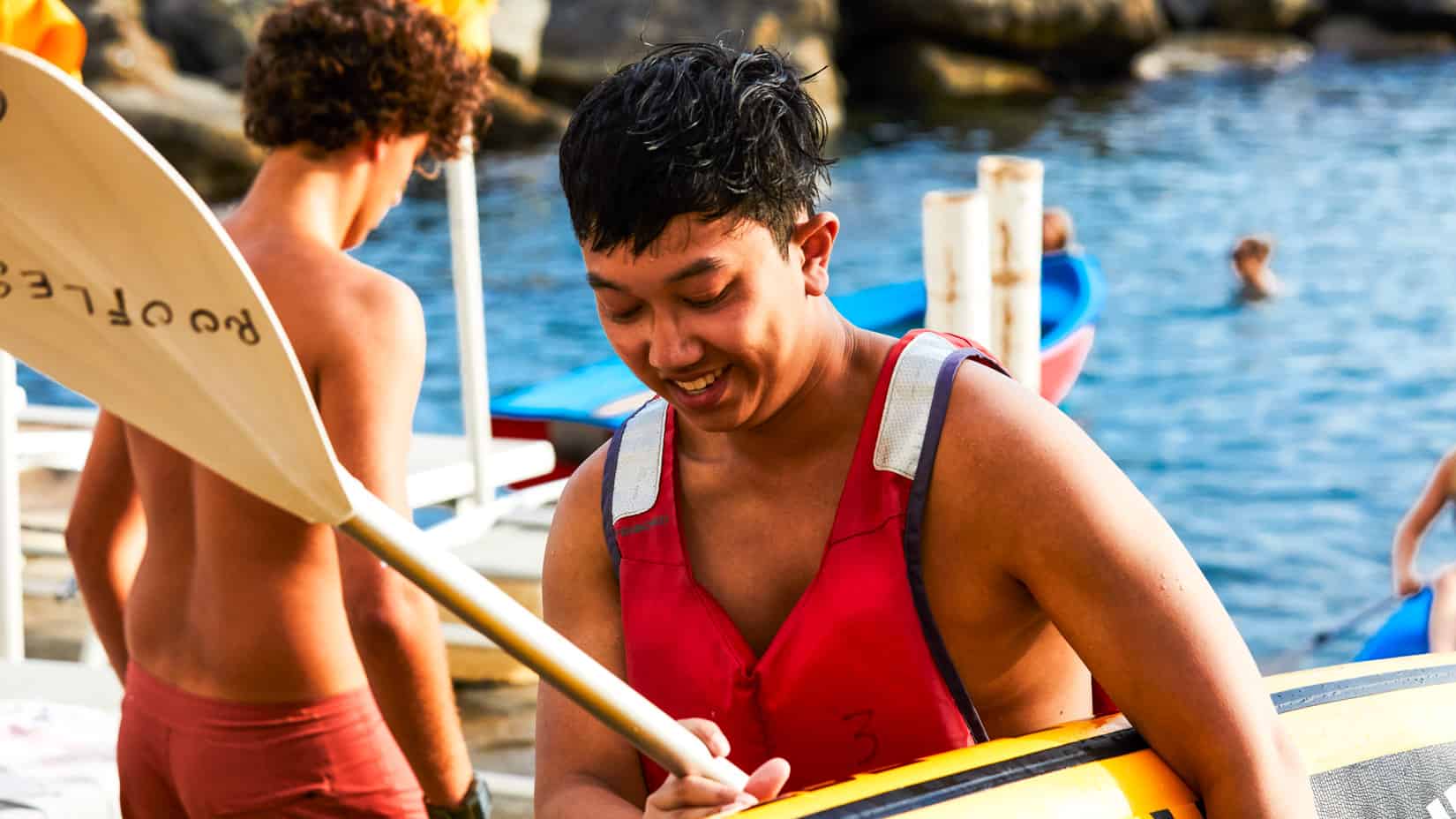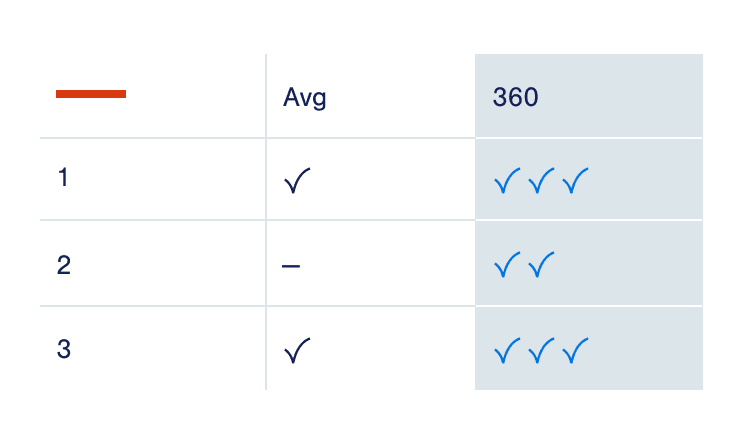 Alternatively, See a More In-Depth Version of The Above Table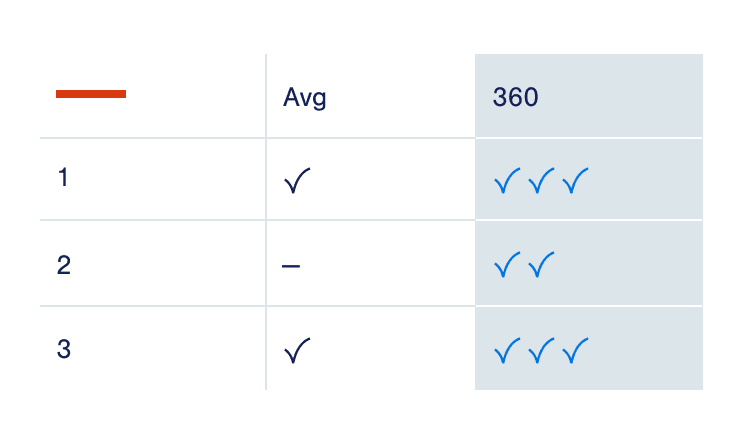 Compare A Typical Med School Applicant With an Atlantis Alum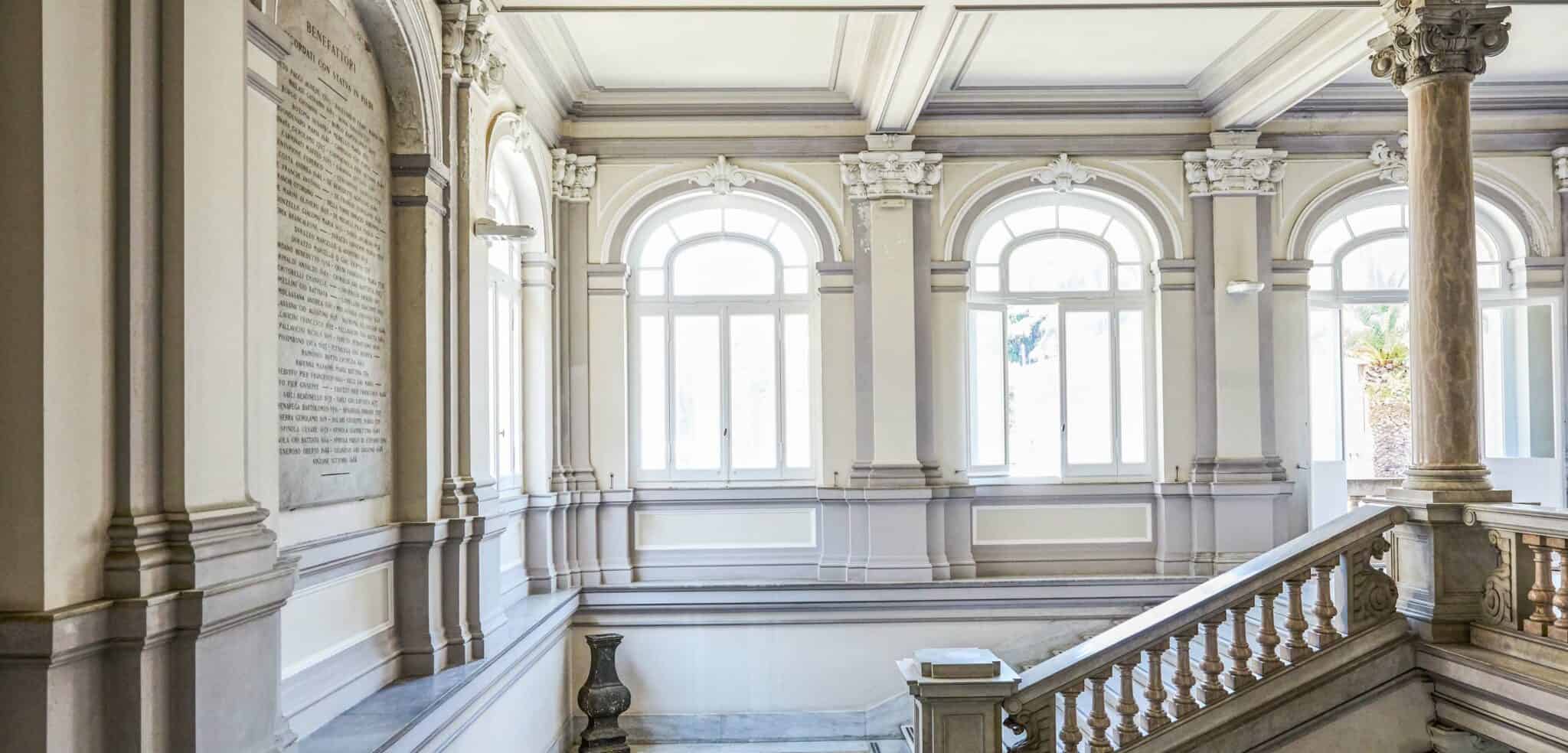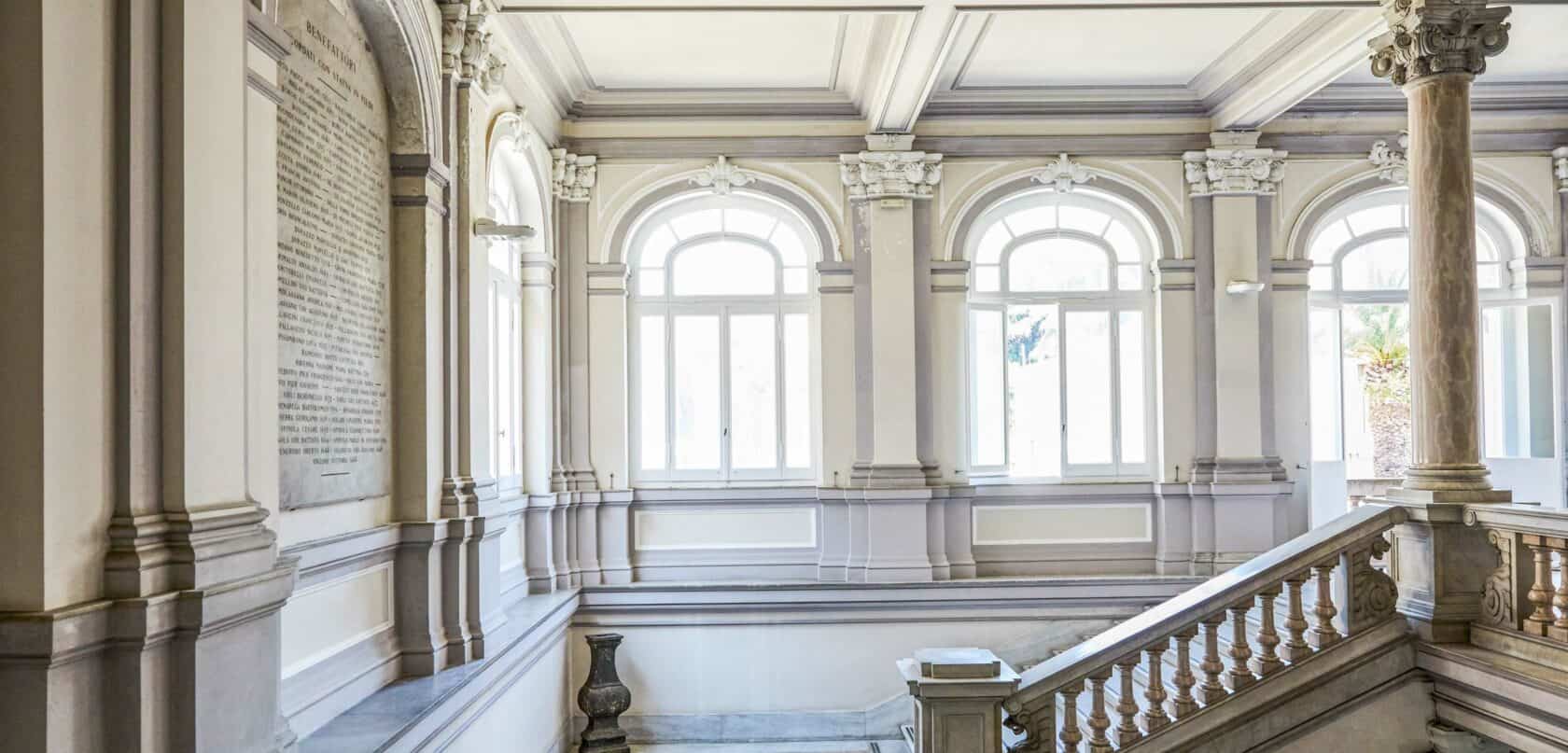 Some Key Atlantis Stats
1/10 of U.S. pre-health advisors has been to our programs.