Why Care Now About Your Future Interviews?
Performance in interviews varies widely, and two candidates with equally strong (on paper) applications can obtain very different admissions decisions. This is why medical schools invest a lot of time and effort into interviews, and demand them from applicants. We believe that if you're considering Atlantis, it's helpful to understand how an Atlantis program may affect the interview.
---
Watch Video: Several Alumni Explain The Role of Atlantis Specifically On Their Med/PA Interviews
(Or you can skip the video and go to the interview questions section, below)
---
How We've Approached The Below Questions and Answers
The below questions are some of the typical ones posed in interviews. If you read online about medical school applicants' experiences, you'll find that questions such as the below often appear in interviews. For each one, we give a good answer, the kind that a solid candidate would be able to give, and a great answer, which we believe can be delivered through participating at Atlantis.
This doesn't mean that Atlantis is the only way to have a great interview, but we certainly believe that the Atlantis experience exceeds that of the typical MD applicant, even the kind of MD applicant that makes it to an interview. We believe that not only can Atlantis help interview performance in many cases, but Atlantis can also develop and highlight some of the 15 AAMC competencies that medical schools look for in the application as a whole (similar competencies apply to non-MD healthcare programs).
That said, only you can know what works for you. Read the below and decide for yourself whether Atlantis can be helpful. And be sure to check out our video at the bottom, where 20+ alumni talk about the impact of the program, specifically the impact on their applications and interviews.
Typical Medical School Interview Questions
Healthcare System Issues
What are some of the main problems facing healthcare?
Good: "The number one problem is that not everyone has access to enough quality healthcare, and I believe they should, so we need better laws."
Great: "I have always believed access to healthcare is the number one problem, but one experience I had shed a lot of light on this. I volunteered in a clinical setting in the U.S., but I also spent six weeks one summer shadowing six different specialities in public hospitals in Spain and Italy through a unique program called Atlantis. Italy and Spain each have about five more years of life expectancy than the U.S., and yet they spend a fraction of what we spend on healthcare costs. They are able to do this through universal healthcare. This allows them to see better results at lower costs, which is great to witness, although they do have other pros, and also cons, which I'm happy to elaborate on if you'd like. I know your medical school often talks about the importance of access to healthcare on your blog, and I'd love to be part of that conversation as an MD student here, in part because, unlike most of my peers, I've been exposed to one way of resolving the access problem.
Several Alumni on How They Talked About Systems Differences in Med/PA Interviews, Emphasizing Cultural Competence, One of The AAMC 15 Competencies
What should we do about the high cost of healthcare?
Good: "We should enact legislation that limits unnecessary medical services, forcing healthcare providers to focus on what's essential."
Great: "Although I have shadowed U.S. doctors, I also spent a summer shadowing in two countries in Europe through Atlantis. The high-income countries of the world are roughly split evenly: the U.S. has a private system, and the rest, which is Europe for the most part, has a system where the government has a bigger role, which has pros and cons. But I certainly believe that a single-payer system would reduce costs, and maybe even increase life expectancies: in Spain the life expectancy was 83, versus 78 in the US, and yet the entire system costs less. There are cons to that that I don't like, such a lack of choice, lower levels of innovation, etc, and I'm happy to talk about those as well if you'd like. It's a tough and important conversation that I think the U.S. should be having more and more, and I'd love to be part of that conversation, in part given my experience with single-payer systems in Europe."
Europeans Have Higher Life Expectancies
Yet Spend Far Less on Healthcare
What do you think of national health insurance or single-payer systems?
Good: "I think they're great, and I read in the New York Times about how they're the obvious better choice. The U.S. needs to move in that direction, just like Canada or most European countries."
Great: "As someone who has first-hand experience, I have a lot — and I mean a lot — of thoughts about this. I'll give you a short answer here and then I'm happy to delve on any part of this if you'd like. I shadowed more than ten individual doctors in a hospital in Portugal through Atlantis, in a public hospital setting. This means the government there makes many of the decisions that in the U.S. private sector actors decide. The benefit is higher life expectancies, and vastly lower costs. The cons are real too: lower salaries for doctors, less innovation, the maternity ward has 4 people in a room and whereas, in the U.S., you might see one person per room. There are pros and cons and I'd love to be part of the conversation, as an MD student, on whether or not the U.S. should approach such systems."
Several Alumni on How They Talked About Systems Differences in Med/PA Interviews, Emphasizing Cultural Competence, One of The AAMC 15 Competencies
What do you think should be done about health care for the oldest americans, who represent a large share of healthcare costs?
Good: "That's a very tough one, since the elderly naturally produce most of the healthcare costs, but I believe we should have Medicare for all, and have everyone treated the same. This means better services for younger people, but I worry it would cut services from the elderly."
Great: "That's a tough one. The elderly naturally require more healthcare, and I've struggled with this based on my exposure to healthcare in the U.S., specifically the case of my parents. Also, when I shadowed in Europe, in Hungary and Greece, via Atlantis, and experienced their universal healthcare system, I noticed that in Greece, (Hungary a little less so due to their history in the last 50 years coming out of communism), the life expectancy is 82, which is several years older than the U.S. And yet, they spend less on healthcare. I did feel that the elderly there were taken care of, but perhaps less intensely or less quickly than they would be in the U.S. The doctors care a lot, but they need to spend time with the entire population, so that might hurt the level of care the elderly receive. I'm not sure how I would fix the problem, but I'd love to be part of the solution of this problem in the U.S., and to leverage my experience in Europe to bring that perspective (and its pros and cons) to the U.S."
Why are you interested in medicine today?
Good: "I love helping people, and in this field you can do that a lot. Also my uncle is a doctor, so I've wanted to be a doctor since high school."
Great: "I love helping people and serving others, but the question I had earlier in college was: in which field would I be particularly suited to serve, and, ideally, enjoy the process? I've always been intrigued by medicine, but I also know that many MD students and doctors are burned out, so I wanted to make sure I'm really going to be great at this. So, I set out to seek experiences to give me a full and broad perspective. I shadowed two doctors in the U.S. in the same one speciality, but then I participated in a three week program with Atlantis where I shadowed almost ten doctors over three specialties, in Spain. When I combine both my U.S. and European experiences, and reflect on meeting all these doctors and seeing multiple specialties, I seek to find what's the common thread, and I think that's the essence of medicine, which is service to the patient. I realized that I love that calling and that job, and I found that calling attractive even when it took the multiple forms that I have seen that under. The fact that I kept seeing more and more pictures of what a doctor's life is like, and I kept getting more and more excited about it, is part of the reason why I'm so confident in my choice of medicine. I know I will like it and will be good at it, and I'd love to train for my career at your school."
What have you done to show your interest in the field?
Good: "I shadowed in my hometown and I also did healthcare volunteering in my college town."
Great: "I have shadowed and done clinical volunteering, but I realized that most of my pre-health peers just do not accumulate enough high quality healthcare exposure by the time they apply to MD and DO programs. By high quality, I mean clinical experience something with depth, breadth, quantity, and ideally an intercultural perspective. So, having done the typical experiences of shadowing and volunteering, I heard of Atlantis, which was a shadowing program that also can take place abroad, combining study abroad with clinical exposure. I enrolled in a six week program in Spain and Croatia where I shadowed six specialties and 11 doctors total. I went from shadowing 2 doctors in the U.S. to shadowing 13 doctors total, and from seeing 1 U.S. speciality to seeing 7 overall specialties, from 1 country to 3, and from one system (private-centric in the US) to adding one more (single-payer system in Europe). And unlike volunteering experience in low-resource countries, European shadowing shows in essence the same job and technology as a doctor would have in the U.S., with a different political context. All these experiences made me both more confident but also more ready for medical school, and I can't wait to get started being trained for it, hopefully at your medical school."
Has anyone had a particular impact on your decision to go to med school?
Good: "My mom is a doctor, and I loved seeing how she talks about her job. She has been a major influence."
Great: "My mom is a doctor, and she likes her job, but she also complains about its downsides. More than that, she says all doctors complain about how "medicine isn't what it used to be." This made me go on a mission to ensure I saw enough medicine in order to make the best decision. I sought clinical experiences in the U.S., but also shadowing in Europe through Atlantis. In one summer, I tripled my number of shadowing hours, 5x'ed my number of specialties that I had observed, and 6x'ed the number of doctors I have shadowed. In doing so, I met many great doctors both in Europe and in the U.S., not just my mom. One in particular stood out: Dr. Juan David from one of the public hospitals in Zaragoza in Spain, where I shadowed. One of the things I noticed is that, although he received a high salary, relatively speaking, the gap between his salary and, say, that of a Spanish teacher, was much lower than it would be in the U.S.. So I quickly realized that he wasn't primarily in it for the money. So what was he in it for? Well, he seemed to really love medicine, and specifically he loved to serve his patients. No, not everything is perfect, and some of his views on medicine overlapped with my mom's (most didn't, interestingly), but meeting him and others allowed me too see the common thread of all doctors, which is that if you love the idea of serving patients, and you're not discouraged by what that means in practice (I thought I would faint when observing my first surgery in Spain, but didn't) then there's a very good chance it's for you. And based on my experience meeting many doctors in so many different systems and specialties I can say with great confidence: medicine is my vocation, and I'm ready; and I'd love to be prepared for it here at your school."
What traits do you think a good doctor should have?
Good: "The biggest trait is enough altruism to love his or her profession even when the other parts are missing (money or status). If a doctor does it for the money they won't be as good, and I don't want to be a doctor that's in it primarily for the money. Patient-centeredness is crucial."
Great: "The biggest trait is altruism. In other words, I don't think you can be a great doctor unless you're so motivated to do it that you'd want to do it without its externalities: things like pay or status. It's hard to tell her in the U.S. whether you're motivated for the right reasons, since pay in the U.S. is higher than in many other places. But one experience I had in a summer in college was shadowing doctors in Italy through Atlantis. I realized there that they were very competent, but the ratio of pay between them and, say, the bus driver, was much lower than it would be in the U.S. That doesn't mean doctors in Italy get paid poorly, but the financial incentive is just a smaller part of the mix. In Europe, you are more likely to have to love the job, whereas in the U.S. it's easy and tempting to go into medicine for the money and often be disappointed. I met many of those doctors in Italy and I'm convinced that my desire for medicine is akin to that of those physicians. I will value the financial security, but I know, with confidence, that I am going to love my job and be good at it."
Avoid Burnout:
First Clarify if Medicine is for You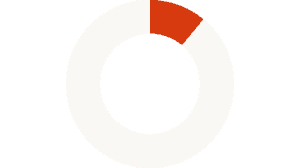 11%
In the words of one study, "approximately 11% of students have serious thoughts of dropping out of medical school each year." These numbers suggest that severe burnout is not uncommon for medical students.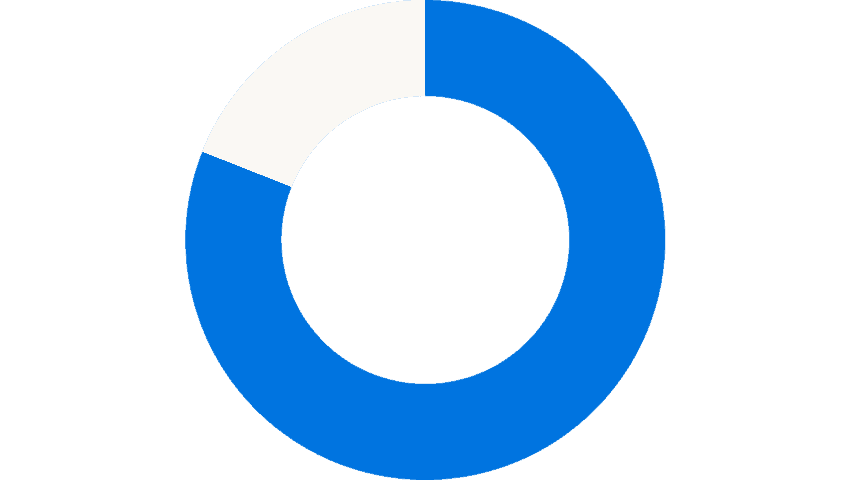 81%
81% of alumni who have been accepted to med/PA school said Atlantis impacted their passion for medicine. Even among alumni who don't attend med school, we repeatedly hear that Atlantis helped them make the right decision.
Should healthcare be a right or should it be all about free choice?
Good: "Healthcare should be a right. Too many Americans don't have it, which is a shame."
Great: "I'm very attracted to the idea of healthcare being a right, but it depends on what you mean. If you mean that everyone should have a certain standard of healthcare guaranteed no matter what, I agree with that. I suppose the only question is how high to set the bar, particularly in a world of limited resources. That bar is set much higher in Europe than it is in the U.S. I know this because I shadowed in Europe through a study abroad program, Atlantis. In Europe you have a single payer system, which means better results for those with lowest income, overall higher life expectancies, and far lower costs. However, it is also a system with lower innovation than what you see in the U.S. You also have higher standards of care in the U.S. if you want to have higher standards of care and can afford it. It's a difficult decision, but I do think the U.S. system can be improved and I want to be part of that change as a U.S. doctor."
Europeans Have Higher Life Expectancies
Yet Spend Far Less on Healthcare
Personal History and Plans for The Future
Since you started in college, how have you spent your summers?
Good: "I volunteered at a clinic in my college town, and I shadowed a friend of my parents in my hometown on two different summers."
Great: "At first I did what everyone else does: volunteering, and some shadowing. But then I realized that one of the fifteen AAMC competencies is "Resilience and Adaptability" and I wanted to demonstrate that. So, instead of coming home to my parents for an entire summer, I spent one month of that in a different country shadowing with Atlantis."
Why do you believe medicine will be a rewarding path for you?
Good: "I have wanted to be on this path since I was in high school, and have always known it was my destiny to be a doctor. The sheer amount of years during which I've been confident in this is what gives me certainty."
Great: "I have wanted to be in medicine for many years, and that by itself gives me confidence, but I realized in college that the best way to be sure was to meet many doctors and to see them at work. That's often not possible here in the U.S., but I also didn't want to volunteer in the developing world since the life of a doctor there is so different than in the U.S. So, I did a summer study abroad program with Atlantis where I shadowed in a country at roughly the same economic and technological level as the U.S., namely Italy, where I met many doctors in many specialties. Even though I had done this in the U.S., Atlantis allowed me to triple (if not more than triple) the number of doctors, specialties, hospitals that I have seen. And it's this large amount of data that gives me a lot of confidence that medicine is the path for me."
How do you know you will do well when you have to treat sick people?
Good: "I know I will do well because I shadowed one family doctor, and also volunteered in the reception of a clinic two different summers. I have met many sick people there and I know I can handle that well."
Great: "I know I will do this well because I have interacted with many ill patients, and more importantly I was close to the doctors who were caring for them, many times, in many different settings. I shadowed and volunteered in the U.S., and, through Atlantis, also shadowed in Spain and Italy, for a combined 7 medical specialties, shadowing more than 10 doctors in hospitals, and in the process of this, saw hundreds of patients, several of which were going through the worst times of their lives, some being operated on, some being kind, some angry, some desperate, some relieved. It's the sheer volume of situations that I have seen that gives me great confidence that I will do well with sick people, and with medicine in general. I look forward to serving them every day as a doctor, and I know I will love doing that, despite its many challenges, and I hope that I can be trained for that at your medical school."
Watch Video: 20+ Alumni Now In Med School Explain: Atlantis Is a Major Reason I Got In Here
This Is All Very Interesting, but Does It Ultimately Work?
Yes, for almost 15 years, for 40 of the top 50 medical schools and most of the rest, Atlantis alumni have often succeeded at entering med school and other healthcare programs. That said, you should decide what will work best for you in your unique circumstances, knowing that Atlantis will never by itself put you in medical school.
Do You Prefer a Deeper, More Comprehensive, and More Structured Comparison? Check out This Table: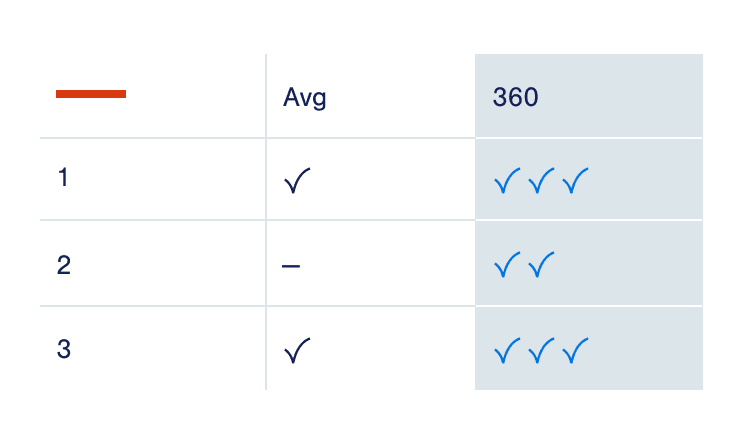 Alternatively, See a More In-Depth Version of The Above Table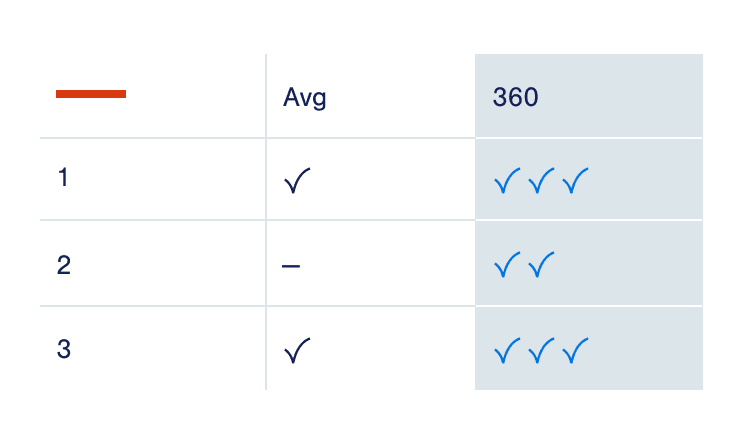 Compare A Typical Med School Applicant With an Atlantis Alum
We Help Build A World Where Doctors Love Their Jobs And Their Patients Can Sense That