Applying to Med/PA School, Individual Pre-Health Stories
How I Got Accepted to University of Chicago School of Medicine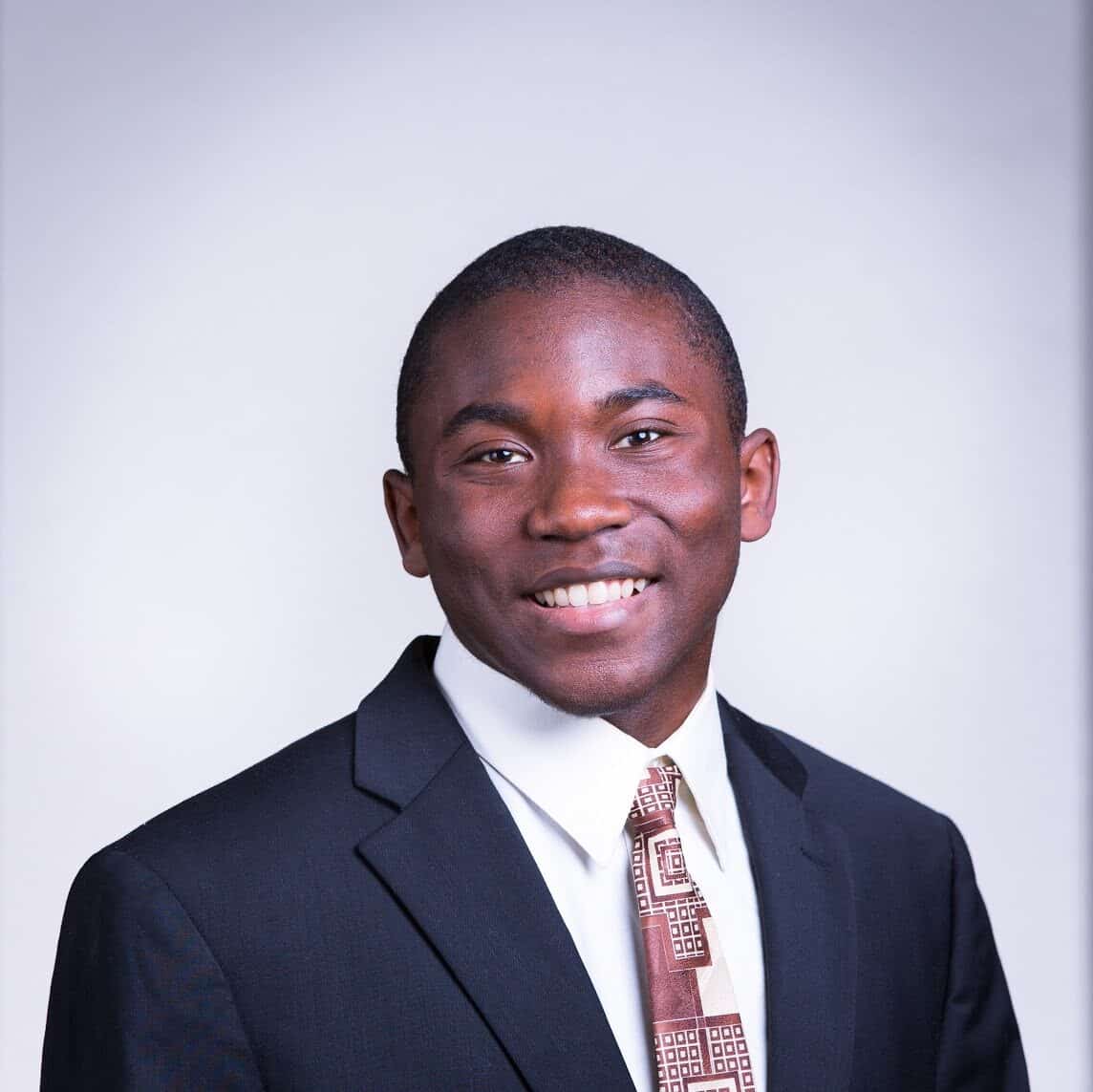 About Robert
Robert Hight grew up outside of Atlanta, Georgia in the suburb of Conyers. He attended Emory University, where he majored in biology and minored in Japanese. Robert is an MS2 at the University of Chicago School of Medicine. Robert enjoys knitting and also has a Corgi puppy. Robert is leaning towards doing surgery. In the future, Robert is interested in working in an academic medical center to research, teach, and work with residents.
This is just one of a series of blog posts that will feature medical students telling their stories of how they got accepted into medical school. Today, Robert shares with us his story of how he got accepted to the University of Chicago Pritzker School of Medicine.
Robert, give us a peek into your life. What initially attracted you to pursue medicine?
When I was growing up, I gravitated towards my science and math classes. In seventh grade, I started to have the idea of going into the medical field. My life sciences teacher at that time had a tremendous impact on me. She opened up my eyes to the possibility of working in the healthcare field because she saw that I was very engaged and interested in class.
I started volunteering in the hospital in eighth grade, and I continued to volunteer throughout high school, which is when I made the decision to apply to medical school. I loved working with the physicians, so I knew that I wanted to go to med school when I entered college as a freshman. When I started at Emory, I had a four-year plan for what I needed to accomplish in order to set myself up after well after undergraduate.
Why did you choose to apply to the University of Chicago?
I used the MSAR, which is basically a collection of statistics for all the medical schools in the country, and I systematically went through all of them and made my own list of schools to apply to. I was particularly attracted to UChicago because of their small class sizes. It is a highly regarded school in terms of research and academics, and their mission statement resonated with me. They do a lot of work with underprivileged populations because the campus is on the south side of Chicago. The combination of strong research capabilities and solid academics pushed me to apply there.
I genuinely didn't think that I was going to like the University of Chicago because I had a lot of negative preconceived notions about the students and the campus environment, but I decided to go ahead with the interview. But I loved my interview and enjoyed the students, which is why I'm here.
What are the three reasons why you think you were accepted?
I knew I wanted to go to a top-tier medical school starting as a freshman in college. I had a very systematic approach to school starting my freshman year. Med schools usually look at a variety of different categories: GPA, MCAT scores, extracurricular activities, research, personal statement, and your personality and personal background. On the academic front, I majored in biology because I wanted to demonstrate that I was able to handle the high-level science courses.
I ended up getting the scores that I needed. I got a high GPA; I graduated top of my class at Emory. In terms of the MCAT, I studied hard to get a high score. Ultimately, I didn't want to get cut out of consideration from any school based on academic parameters.
I made sure that my stats were good, but there's a lot of other things that go into the med school application because they get a lot of perfect scores and perfect GPAs and not all of them get interviews, and they definitely don't accept all of them. So, I did a lot of other things to stand out.
Every year after college, I did something meaningful during the summer. After my freshman year of college, I did a lot of clinical volunteering and community service. After my sophomore year of college, I went to Columbia University to complete a clinical research summer project. After my junior year, I went to the University of Michigan, and I did another clinical research program– an MD/PhD type program where I got both clinical experience and research experience. Then after my senior year, I taught biology to high school students in Atlanta. Afterward, I took a gap year after I graduated from Emory.
Then in terms of my personal characteristics, I've always been a good people person, and I think that was helpful when I got to the interview. So, I looked good on paper, but then I think that the schools where I interviewed enjoyed my personality.
Why you chose UChicago?
I'm one of those people that's extremely cautious too, so I applied to thirty med schools. I thought: "Oh, who knows what'll happen." I mainly applied to all the top schools because the process is unpredictable, and you never know what will happen. I was interviewed at 28 of them, and I got accepted to every school that I interviewed at, which gave me many different options.
I didn't get into UCSF or Dartmouth for some reason. They both just rejected me immediately. I theorize that maybe UCSF rejected me because they leaned more towards students from California. As for Dartmouth, my advisor said that they maybe didn't want to waste an application on me because they knew I probably wouldn't go to rural New Hampshire, but I don't know why. My stats were fine for those schools, but admission decisions can be highly unpredictable.
I ended up deciding between UChicago, Harvard, UCLA, and Duke. I had the four corners of the U.S. covered. I think that a lot of the other top schools are academically pretty much the same. So, I focused my attention on other things. I start looking at who my classmates would be and whether I would fit in. I realized that a lot of top schools weren't the best fit for me, just based on my personality because I'm pretty flexible and laid-back. There's nothing wrong with those other schools– they're all great schools. I just believe that the other top schools were geared towards different personality characteristics.
I thought that UChicago for me was, personality and academics-wise, a great fit. There's something called "second look" where you go back and look at schools and programs after you are accepted. I liked the small class sizes at UChicago. The faculty was great. There is a lot of opportunities for mentorship. After the second look, I was sold on UChicago.
Another significant factor was that students were genuinely happy. I appreciated talking to them, and they seemed to be enjoying themselves even though they're in med school. That stood out to me because when I was in college, I was stressed out all the time and thought: I don't know if I can be stressed out forever. I talked to several students that said med school was way less stressful than undergrad. Honestly, I thought they were lying. I didn't believe them and was very skeptical. It seemed too good to be true, but at the end of the day, I decided that I felt very happy there, and I still feel very happy here.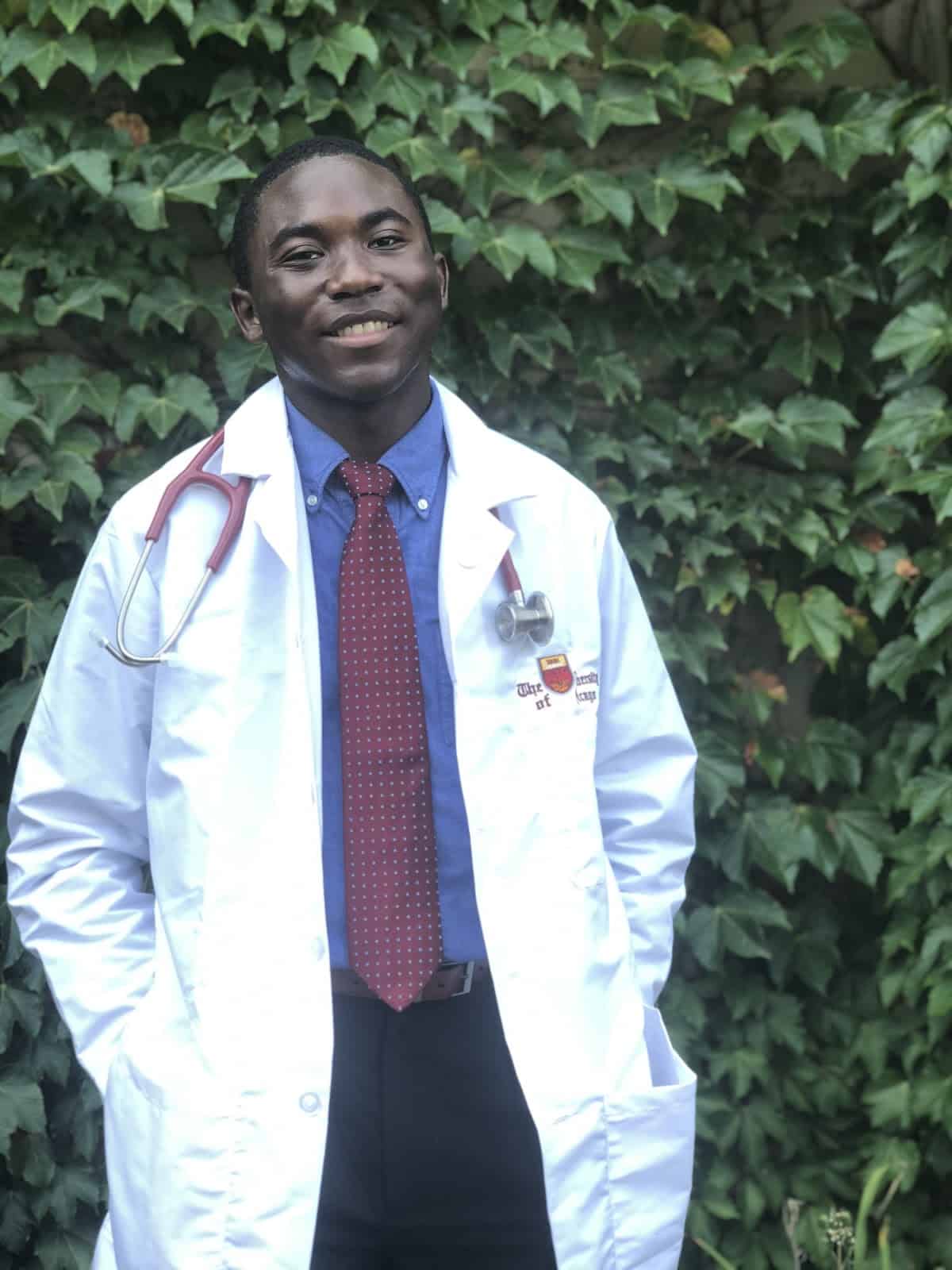 Why did you take a gap year?
I didn't want to be in college while I was applying to medical school because I didn't want to miss class in order to go to interviews. I was still very focused on my grades and academics: I did 22 credit hours in my last semester, and I took 18 the one before. I overloaded my schedule to the max because I wanted to take all those classes before I graduated.
I didn't want to miss anything, especially invaluable time with my friends. Also, one of my mentors told me how he felt burnt out because he went straight through undergraduate and medical school. He didn't get to enjoy his senior year because he was stressed from med school applications. I knew I didn't want that to be me.
Originally, I did intend to apply straight through, but I decided to take a year off. I moved to Massachusetts, and I worked as a scribe in this dermatology practice for the year. I chose to do that because the practice gave us time off for interviews, and since I had 28 interviews, I was gone most of the time– I was gone probably half of the time at that program. But luckily, there was nothing lost by missing work because there were other students in the program too, and we covered for each other. We were all applying to med schools, and there were about 20 of us. I didn't feel rushed by going on interviews. I could just leave immediately, and I didn't have to worry about rescheduling tests.
This was a good way to get clinical experience because, even though I had shadowed in a few specialties already, by working as a scribe I was able to do add the final piece to my interviews. Especially now, it's getting harder and harder to get clinical experience with HIPAA, so I was very thankful that I got a lot of clinical experience there. It was a great way to spend my year and looking back on it, it was a phenomenal experience, and I learned a lot.
How did you feel after the interview?
The University of Chicago was my second interview out of all of them, and when I got to campus, I had this weird feeling. I don't know why I just liked it. And at this time, I didn't know if I would like the students or not. It might have been that it was the first top-tier school that I had heard back from, and I hadn't heard back from the other schools.
Starting out in college I said I wanted to go to Harvard. I just made that my goal, but when I got to UChicago I thought: "wow, this is great."
When I visited the campus, I talked to the person who hosted me, who was a friend, and I talked to their roommates and other current students and enjoyed the feeling of community. When I left the interview, I was impressed with UChicago. It then set the stage for the rest of my other interviews. I thought the first interview that I had was okay, but when I went to UChicago, it was a whole new level. Then I compared UChicago to the other schools that I was looking at, and they didn't resonate with me the same way. I liked all of them, but UChicago was very special.
Walk us through the moment you found out you got accepted.
The earliest that med schools can tell you that you are accepted is October 15th. So, I was actually coming back from an interview that day, and I was in the airport, and I got a phone call from Chicago and I thought: what is this? I had a rough idea because I knew that was the day med school acceptances went out, and I had connected with my interviewer. She's a fantastic person, and I still have a relationship with her, but she called me and said, "You've been accepted." That was the first place I got into as well, and I was very happy when I found out. I called my parents, and it was very exciting.
I knew I was going to medical school very early. I know a lot of my friends didn't find out until much later, but I'm very glad that I found out as soon as I did.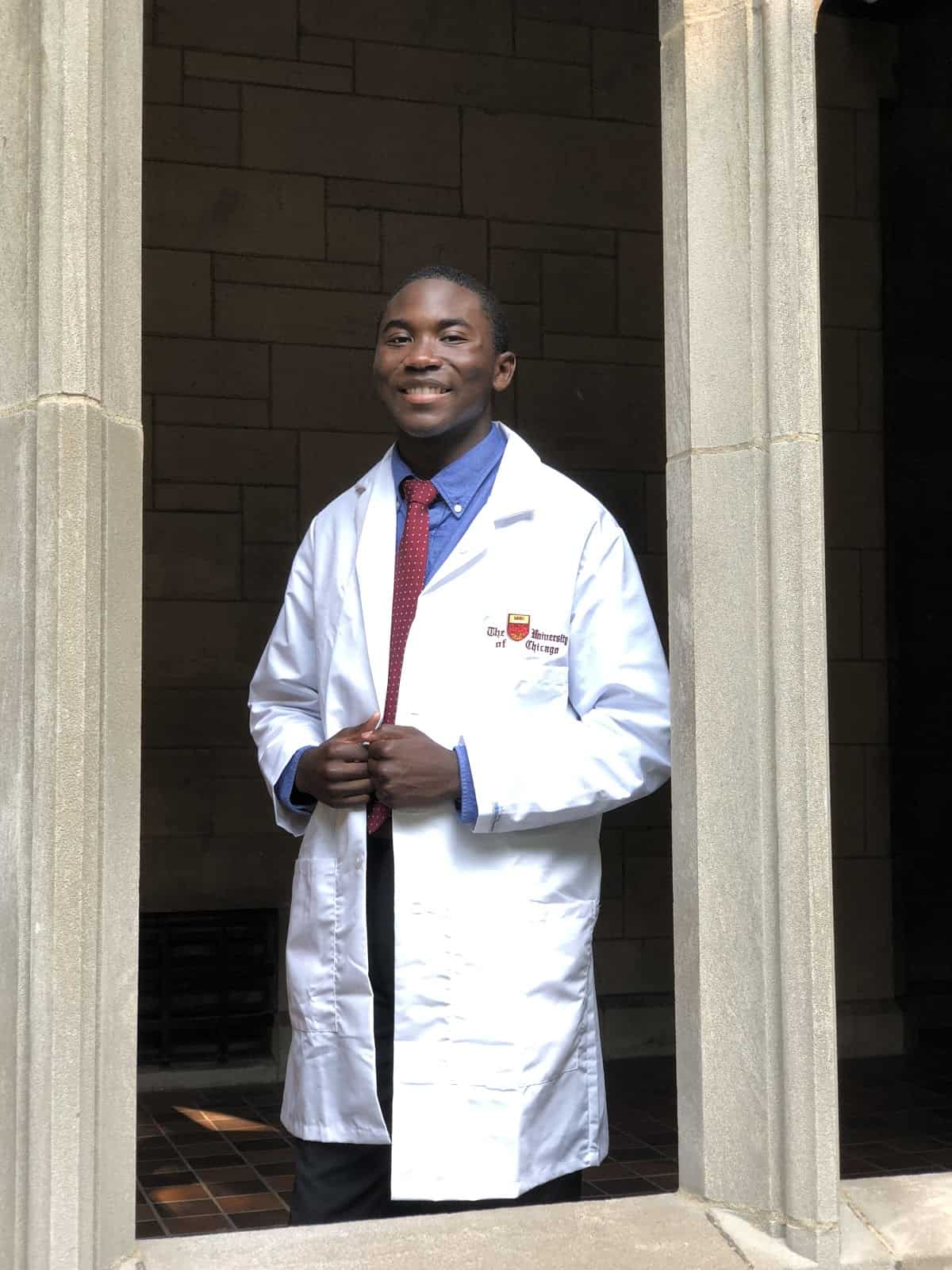 Last question: How can others imitate your success?
I think that the biggest piece of advice I could give anyone is that it doesn't matter at what point you are in school, what your application is, or when you decide you want to go to med school– you can always change your circumstances. And I believe the best way to do that is to have a mentor. I've always had a mentor since middle school. In middle school, I had that science teacher. In high school and college, I had numerous mentors. I think that having people guide me and tell me about different opportunities was very impactful and influential. I had connections that helped build my application and extend the reach of people that I knew.
For instance, I found out about a lot of the summer programs that I did from my research mentor, my academic mentor, or from upperclassmen, which helped me. I reached out to them and told them what I wanted to do. That was invaluable in terms of knowing about and participating in these different opportunities.
I set up a plan early in college, and I had actionable items. I think it is beneficial to have goals for each quarter, semester, or year and then constantly remind yourself of those goals. I knew ahead of time that I needed to have a good GPA and MCAT.
If I had something that I wish I did differently, I wish I relaxed more. I was extremely stressed out the whole time in college because I thought that I needed to do super well and be perfect at everything, but no one's perfect. I think my application was definitely strong, but it wasn't perfect.
I think that knowing yourself and what you're good at is helpful. Some people you know are in sororities or fraternities have maybe 2000 hours of community service. I did community service, but I didn't have a crazy amount of hours because I did a lot of research in undergrad too. I think knowing your strengths and zeroing in on them is very important.  I focused on my strengths, which were academics, research, and other extracurriculars and that worked out for me.
Medical schools want to see stuff that you're passionate about. Don't do things just because you think you need to check a box. Otherwise, I would have joined a whole bunch of clubs and things like that. But I chose things that I was truly passionate about, and I think that gave me an upper hand because when they asked about it, I can talk about it authentically.
Advice for getting through medical school?
Med school is an intense process. It's incredibly hard to get through the pre-med coursework because they'll weed you out, and then you have to do well on the MCAT, and you have to meet these other requirements just to get into med school. Then once you're in med school, it is academically rigorous. I honestly don't think much about it because I have a good system, so it's not that bad. I'm also one of those people that does not complain, but I have classmates that have a different mindset. I do think that med school is challenging, and the tests get more difficult. You have your board exams, and if you apply to residency, there are not that many spots.
Also, UChicago is pass/fail, and it's not ranked– I would recommend that to anyone if you can. If you have a choice, try not to go to a school that grades because it's stressful, but since UChicago is pass/fail, I can figure out what works for me in terms of studying.
I schedule everything, so I can have a life in med school. You just have to be very organized. I schedule my studying time, my free time. I have protected free time, meaning I will not do anything, to ensure I can mentally recover.
I make sure that I have fun and do the things that make me a person. When I study, and I'm in class, I'm very focused and have a good separation between those two areas. I think that's helpful for when you actually become a physician because you'll be busy all the time, and if you don't figure out how to compartmentalize things by keeping everything organized and taking care of yourself, then you risk getting burnt out. I think med school is a good practice run to figure out how to find your best practices, and that's something that I've been doing.

Our Alumni Enter Great Medical Schools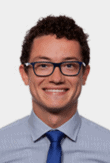 John Daines
Atlantis '17
Brigham Young University '19
Washington U. in St. Louis MD '23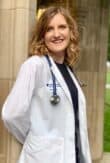 Zoey Petitt
Atlantis '17
U. of Arizona '18
Duke MD '23

Zoey Petitt
Hungary '17 || University of Arizona (undergraduate) '18
Completed Atlantis Program Location and Date:
Hungary, Summer 2017
Do you believe your Atlantis experience helped you get into your graduate program?
I believe it was very helpful.
Generally, why do you think Atlantis helped you get into your graduate program?
For me, my Atlantis experience played a key role in confirming my decision to go into medicine. This was important for me to discuss during the admissions process.
Specifically, did you talk about Atlantis in your interviews?
Yes
Yong-hun Kim
Atlantis '17
Stanford '19
Mayo Clinic MD '24

Yong-Hun Kim
Budapest, Hungary '17 || Stanford University
Program:
Budapest, Hungary – Winter 2017
Undergraduate:
Stanford University class of 2019
Major:
Computer Science
Honors:
Bio-X Grant (award for research)
Undergraduate Activities:
President and Founder of Stanford Undergraduate Hospice and Palliative Care, Volunteer for Pacific Free Clinic, Research Assistant in Wernig Pathology Lab, President of Hong Kong Student Association, violin performance
Describe Atlantis in three words:
Eye-opening. Spontaneous. Exhilarating.
Why did you choose Atlantis?
I chose the Atlantis program because it combines opportunities to shadow physicians and travel abroad, both of which I had little prior exposure to.
What was your favorite experience as an Atlantis participant?
My favorite experience as an Atlantis participant came in the stories exchanged over meals or excursions and the breadth of conversation that reflected the diversity of backgrounds within our cohort and site managers.
What was the most meaningful aspect of your time shadowing?
I appreciated the chance to speak with physicians in Budapest and hear their personal motivations for pursuing medicine because it really helped better contextualize and validate my own interest in medicine. The physicians were also just really welcoming, relatable, and down-to-earth people.
How has Atlantis helped equip you for the future?
The Atlantis program has equipped me with a better understanding of what a career in medicine looks like, which I think is an invaluable gift considering the long road ahead of those who aspire to be a physician.
How has Atlantis equipped you for active leadership in the medical field?
The ability to interact and empathize with patients of diverse backgrounds and communities is a necessity to be a leader in the medical field. I think the Atlantis program, through my interactions with mentors and their patients, has helped me take my first steps toward attaining the cultural vocabulary and literacy required of a physician.
Megan Branson
Atlantis '18
U. of Montana '19
U. of Washington MD '24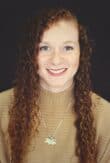 Sarah Emerick
Atlantis '19
Eckerd College '20
Indiana U. MD '25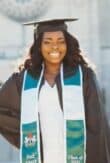 Snow Nwankwo
Atlantis '19
Catholic U. of America '21
Georgetown U. MD '26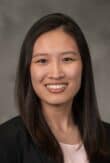 Tiffany Hu
Atlantis '16
U. of Maryland '17
U. of Michigan MD '22


Tiffany Hu
Tereul, Spain '16 || U Michigan Medical School
Program:
Teruel, Spain – Summer 2016
Undergraduate:
University of Maryland class of 2017
Admitted medical student at:
University of Michigan Medical School
Major:
Neurobiology
Honors:
Honors Integrated Life Sciences Program, Banneker/Key Scholarship
Extracurricular Activities:
American Medical Student Association Co-President & Advocacy Day Liaison, Alternative Breaks Experience Leader, Health Professions Advising Office Student Advisory Board, Biology Teach Assistant, Health Leads, Buddhist Tzu Chi Foundation, NIH Research Intern, Physicians for Social Responsibility Environment & Health Intern
Describe Atlantis in Three Words:
Educational. Eye-opening. Exhilarating.
Why did you choose Atlantis?
I wanted to expand my horizons and understand a culture of health different from the ones I am accustomed to. I had shadowed doctors in the United States and Taiwan prior to my Atlantis program experience, and being able to see first-hand the healthcare system in Spain allowed me to draw comparisons between the different complex healthcare systems.
What was your favorite experience as an Atlantis participant?
Bonding with the other participants and celebrating our time together along with the doctors we shadowed. We would discuss our interests, passions, and motivation for medicine, and it was an incredible experience to learn from and alongside them.
What was your experience with the doctors you were shadowing?
Because of the pre-established relationships with the hospitals in which we shadowed, all the doctors were very welcoming and accommodating. They were willing to translate for us and explain in detail all of their medical decisions. My doctors and I had wonderful conversations about the differences between life in Spain vs. the United States.
What was the most meaningful aspect of your time shadowing?
I was excited to scrub in on surgeries and watch as the doctor explained what he was doing throughout the operation. Before and after surgeries, as well as in my other rotations, I observed how the doctors reassured and communicated with their patients. I was able to glean insight into differences between the experience of health in Spain versus the United States through observation as well as conversations with the doctors.
How has Atlantis helped equip you for the future?
Besides the wealth of medical knowledge I gained from shadowing the doctors, I challenged myself to step outside of my cultural comfort zone and explore more than I thought I was capable of. Atlantis allowed me to make connections with people from all around the United States and abroad, and the friendships I gained helped me learn so much more than I would have on my own.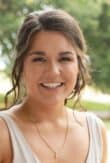 Lauren Cox
Atlantis '18
Louisiana Tech '20
U. of Arkansas MD '24

Lauren Cox
Libson, Portugal '18 || Louisiana Tech
Completed Atlantis Program Location(s):
Lisbon, Portugal
Year of most recent program:
Fall '17 – Summer '18
Season of most recent program:
Summer
Do you believe your Atlantis experience helped you get into your graduate program?
Extremely helpful
Generally, why do you think Atlantis helped you get into your graduate program?
It exposed me to shadowing that was hard to come by in the states. It also gave me a chance to see other systems of healthcare.
Specifically, did you talk about Atlantis in your interviews? If so, how much relative to other topics?
Yes – they wanted to know about my experience, and specifically how the healthcare I saw in another country compared to what I had seen in the USA.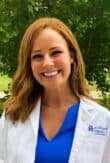 Kayla Riegler
Atlantis '18
U. of Kentucky '20
U. of Kentucky MD '24

About Atlantis
Atlantis is the leader in pre-health shadowing and clinical experience, offering short-term programs (1-10 weeks) over academic breaks for U.S. pre-health undergraduates. Medical schools want 3 things: (1)healthcare exposure, (2)GPA/MCAT, and (3)certain competencies. Atlantis gives you a great version of (1), frees you to focus on (2), and cultivates/shows (3) to medical school admissions committees.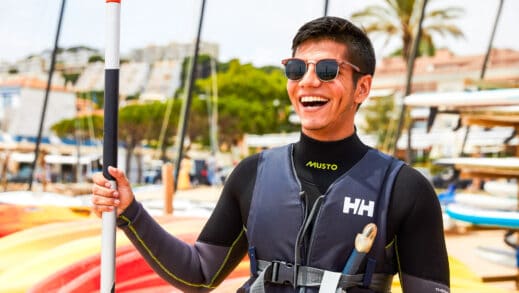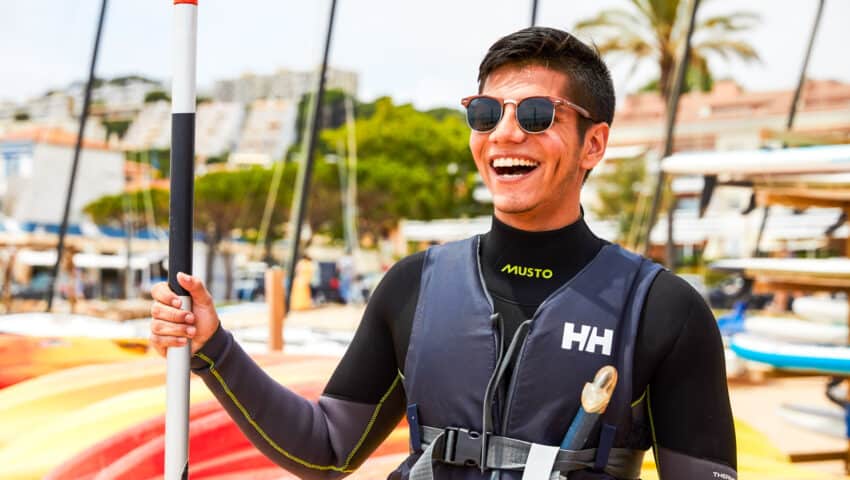 Watch Video: The Atlantis Shadowing Experience and How it Helps In Your Med/PA Admissions Future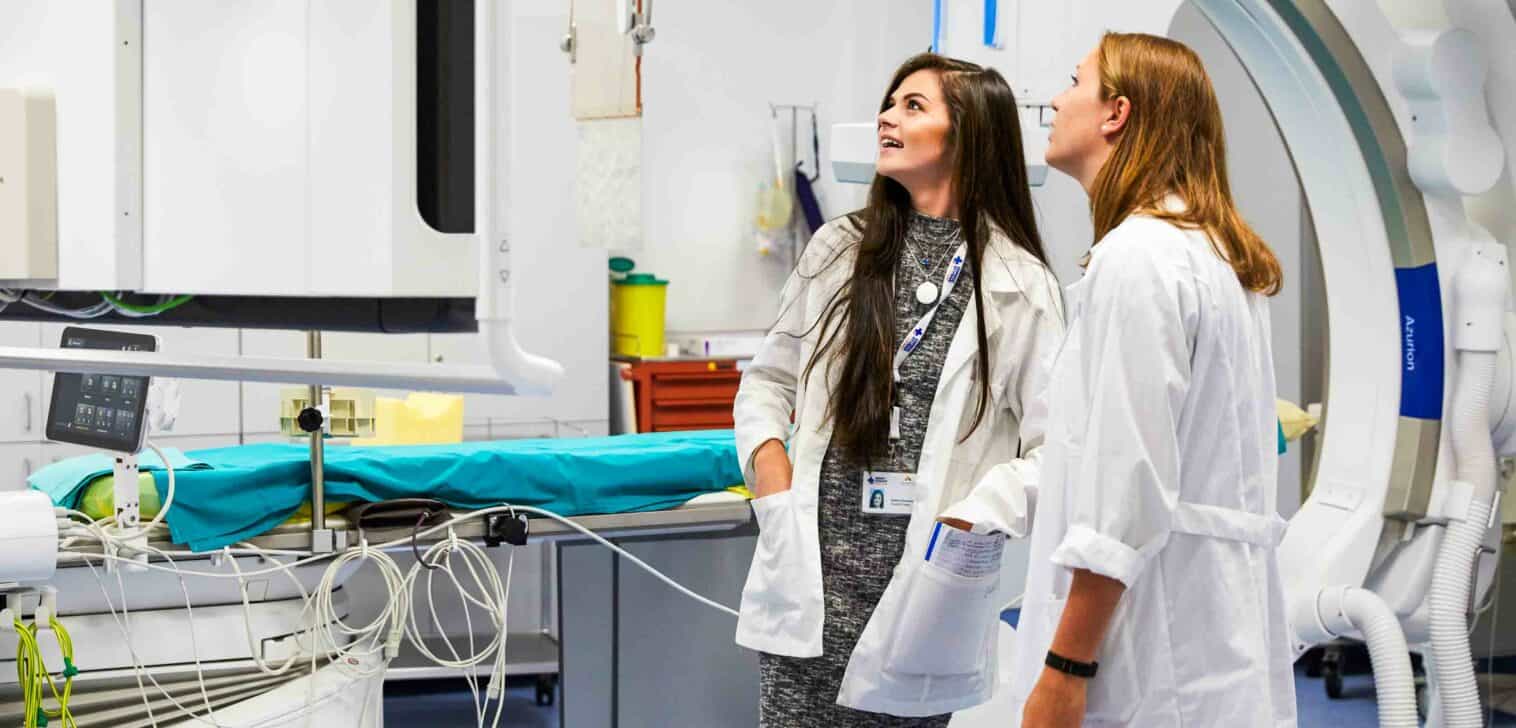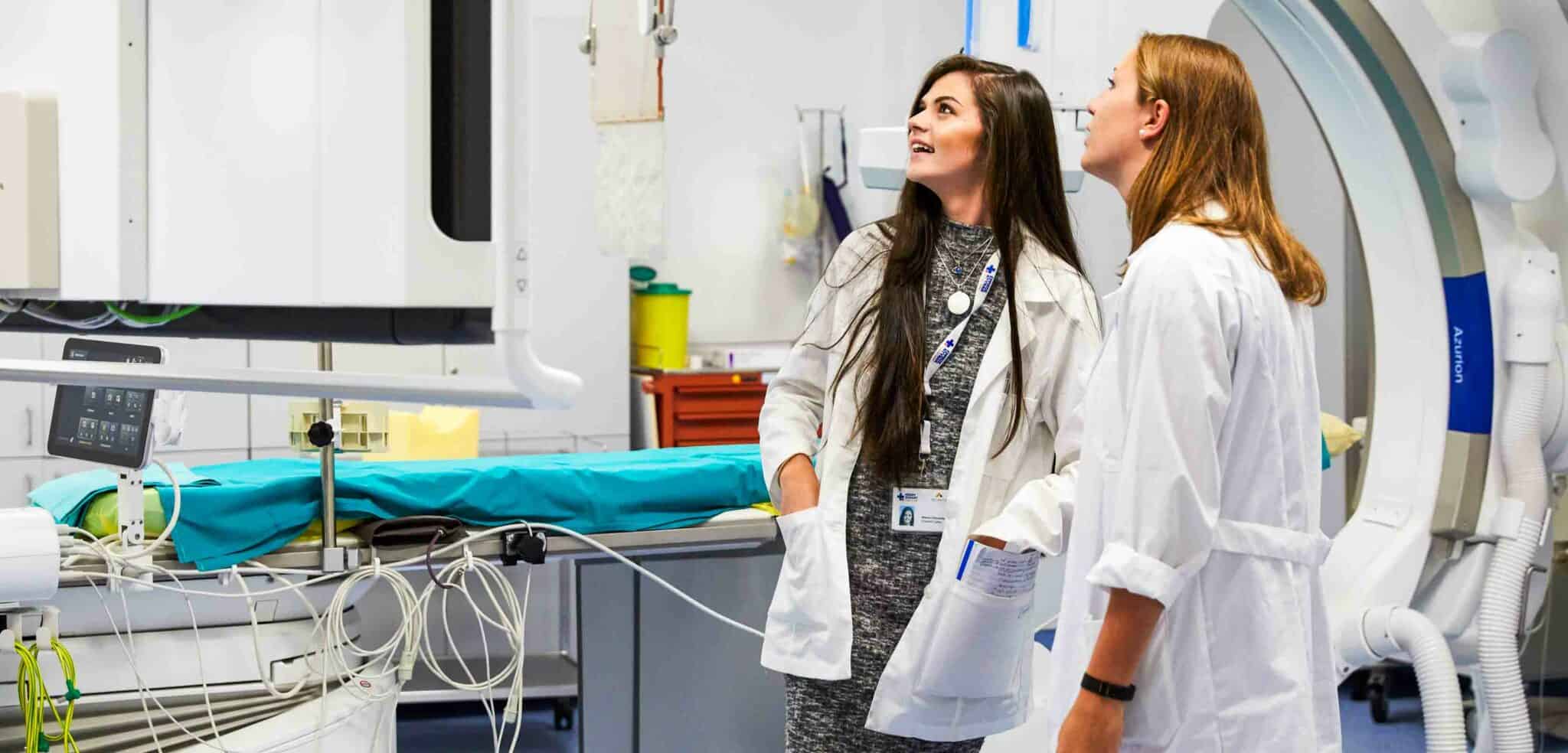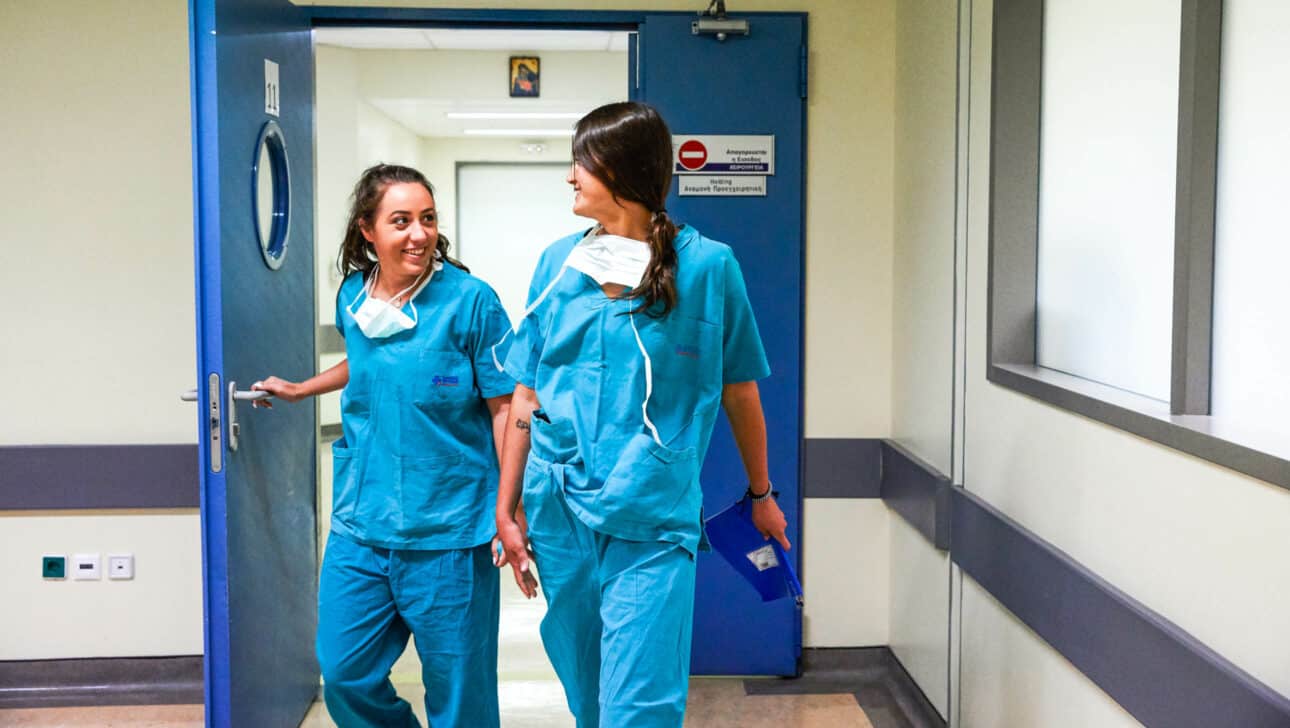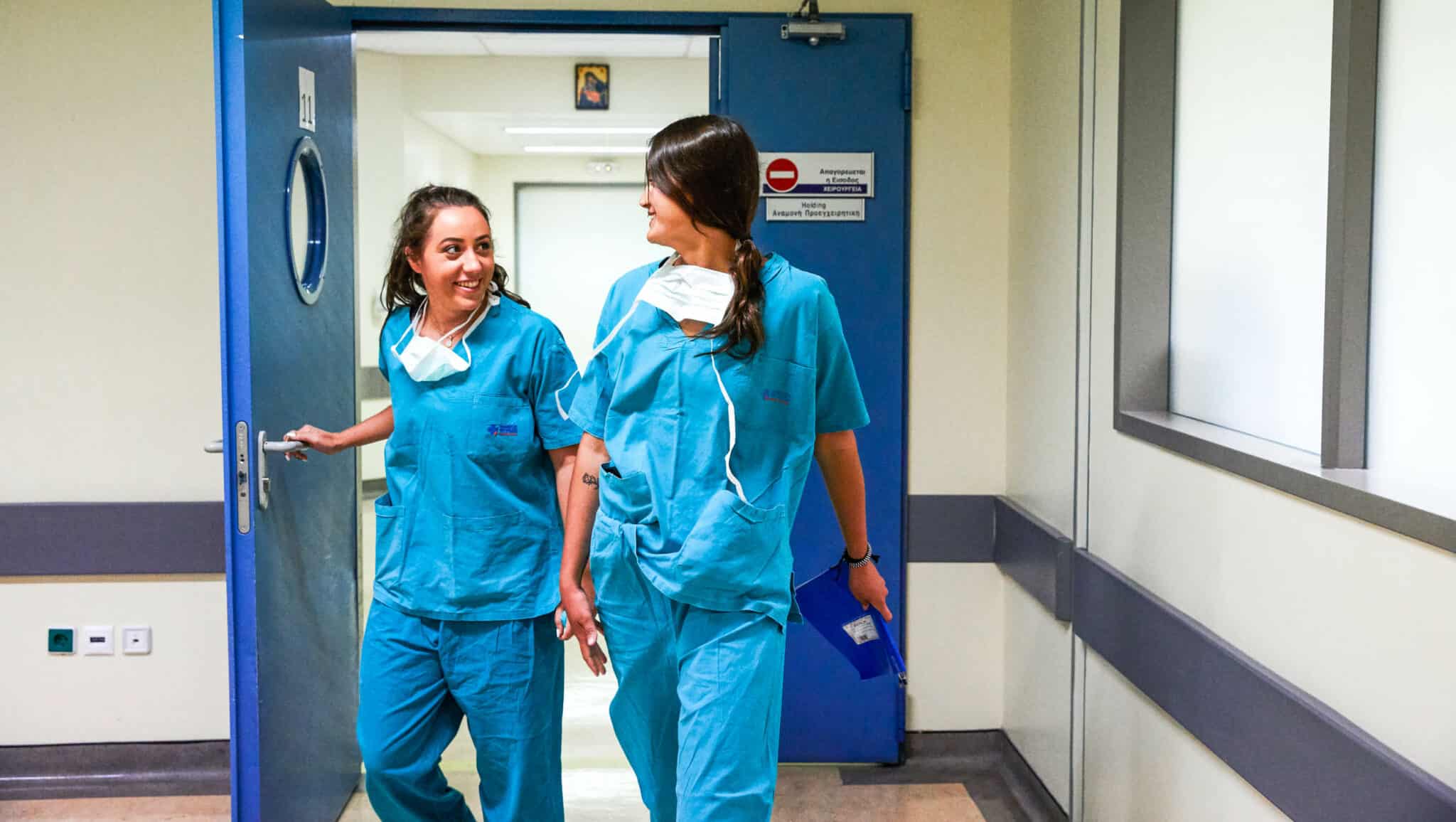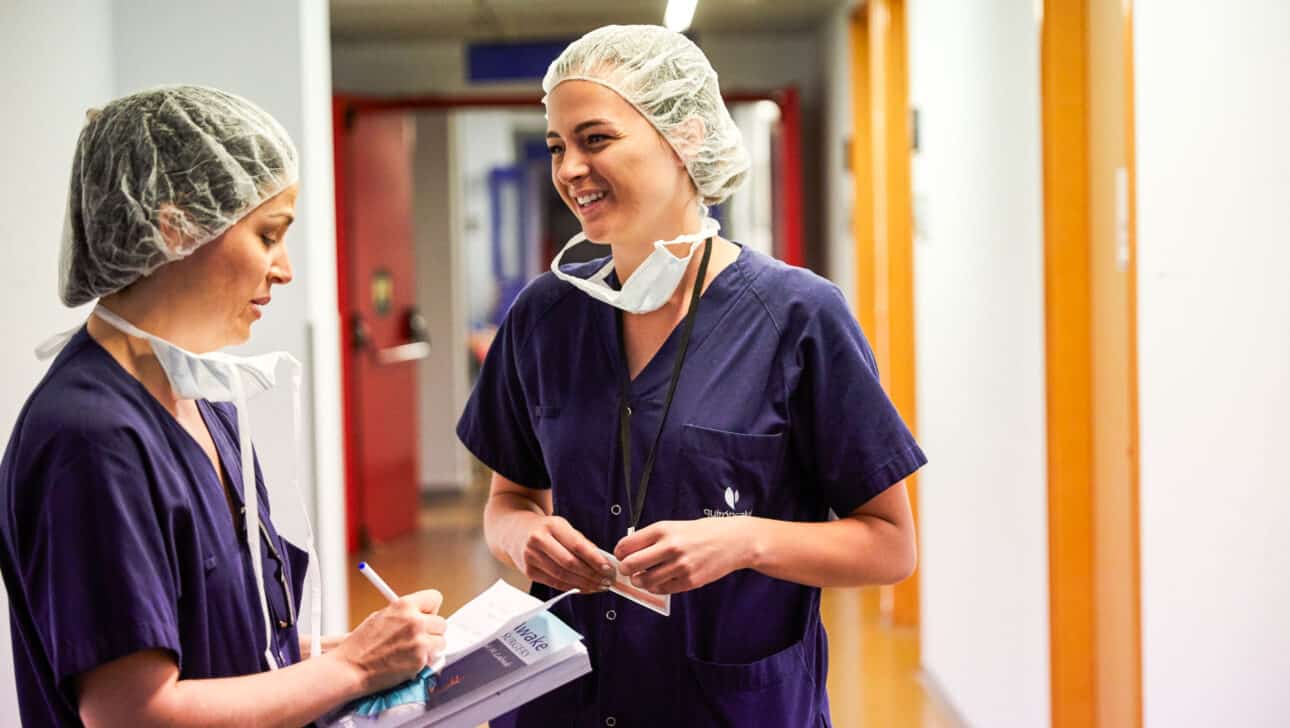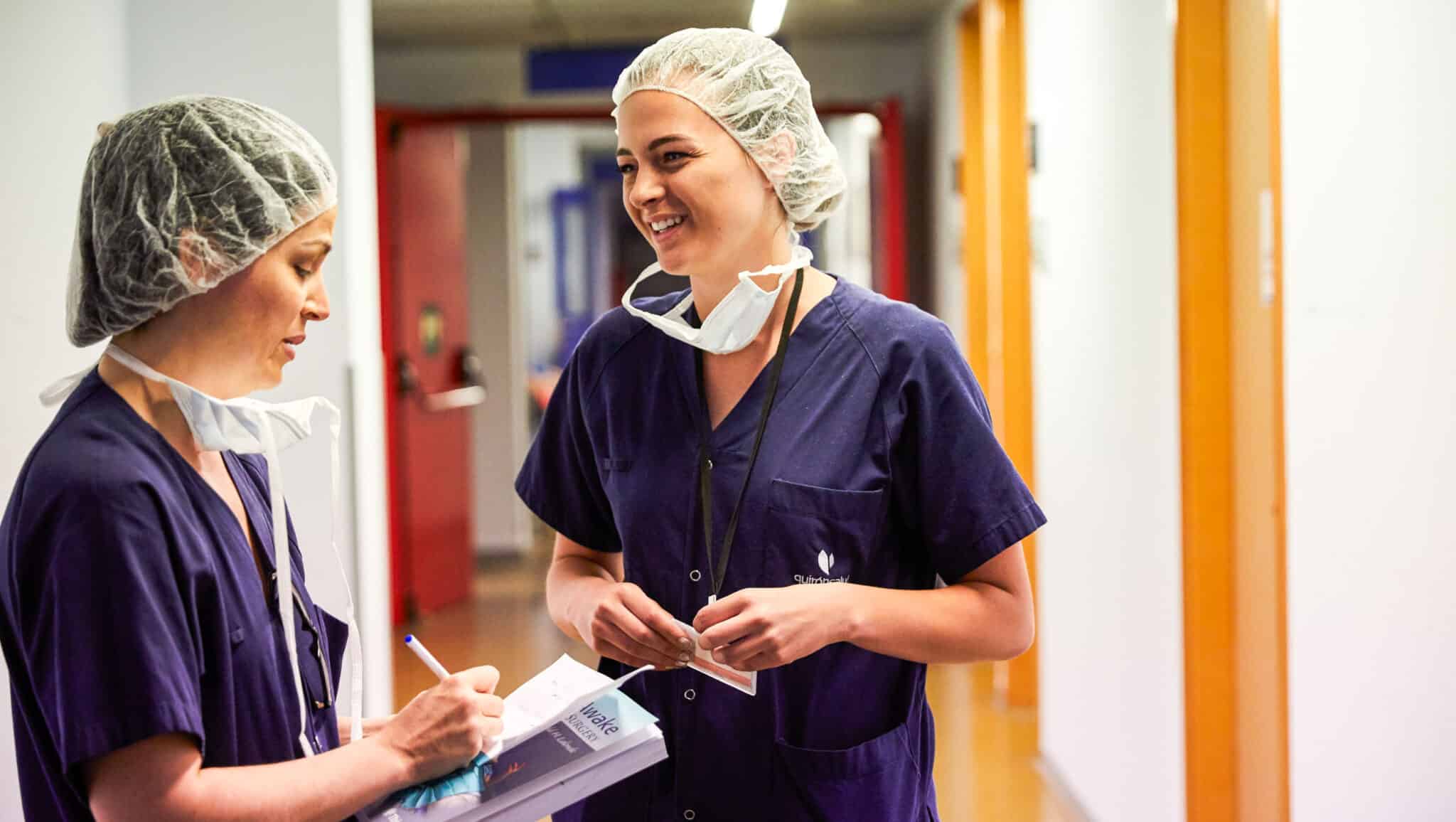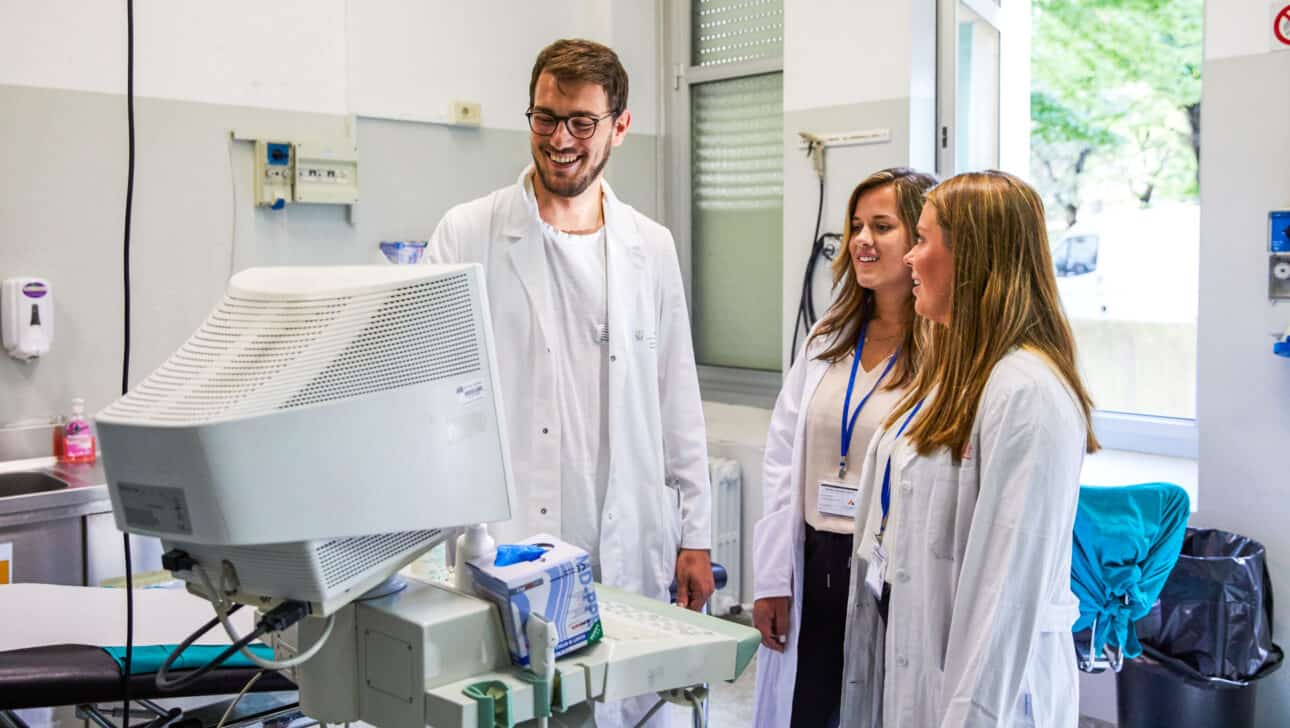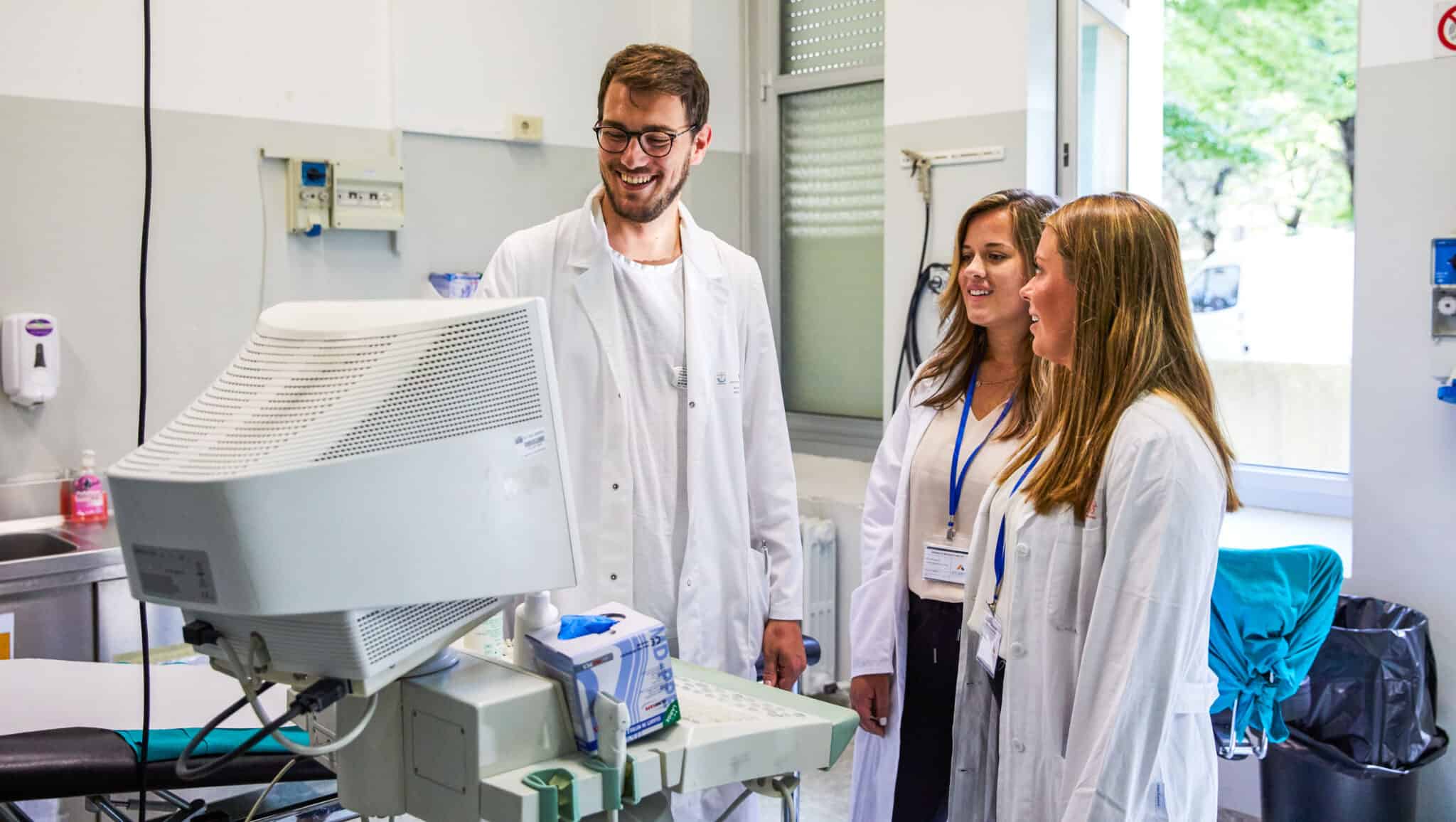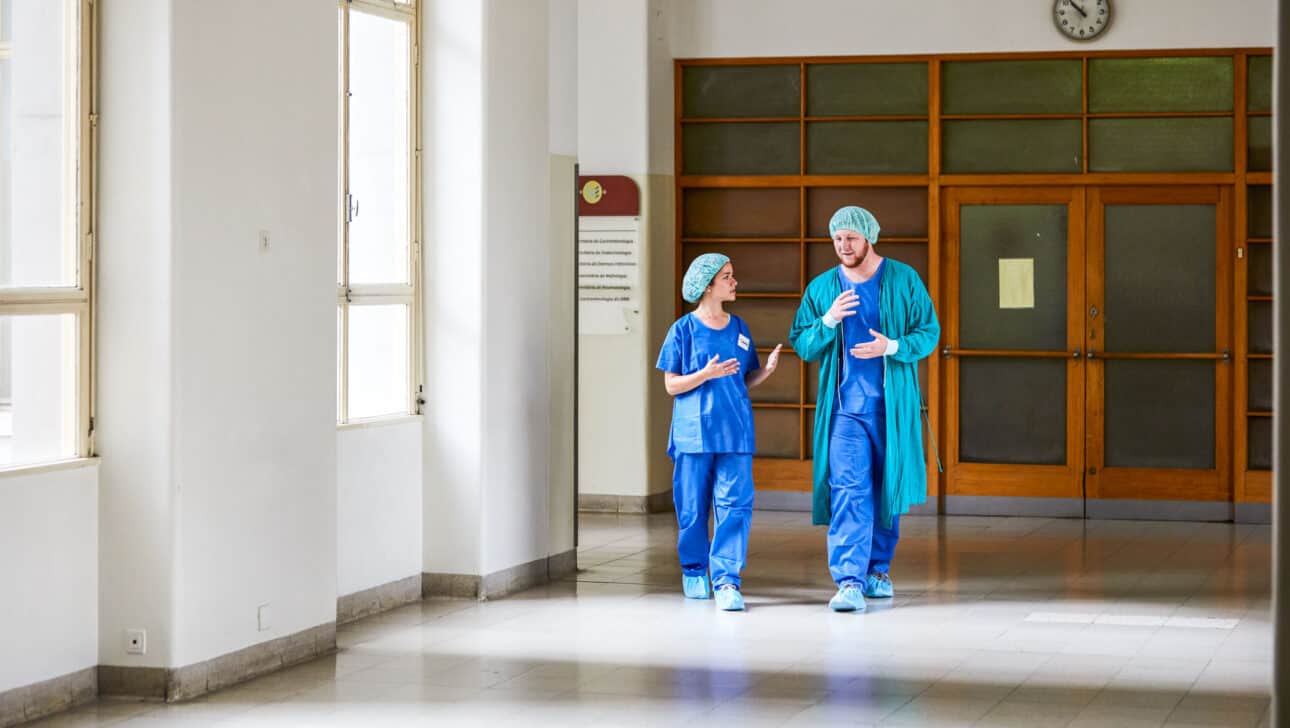 Two Atlantis alumni admitted to Top 5 MD programs wrote our widely read medical school admissions guidebook — download yours.
Get our 76-page medical school admissions guidebook, by Atlantis alumni at Harvard Medical School and Stanford School of Medicine.