Applying to Med/PA School
MCAT Scoring Explained in 5 minutes
About The Atlantis Team
We offer helpful, informative content to the next generation of healthcare professionals, so that they can achieve their goals, avoid common pitfalls, and grow in their passion for healthcare.
You've probably heard that medical schools want a certain MCAT score in order to accept you, but when you hear numbers like 515, 520, or 472, do you know what that means? Read on, and we will break down MCAT scoring and how to know what to shoot for.
The MCAT: A Necessary Evil
Life as a pre-medical student has always been difficult. In addition to taking difficult science classes, juggling extracurriculars, pre med physician shadowing programs, and maintaining work-life balance, aspiring doctors must sit through the longest standardized test ever created for any pre-professional discipline: the MCAT.
With 230 questions and a total testing time of 6 hours and 15 minutes, this test is notorious for crushing the hopes and dreams of pre-med students. It is also, however, the gateway to success for every aspiring doctor, and a necessary step in the medical school application process. While there is much debate about what is absolutely necessary to get into medical school, the one thing that most people agree on is a good MCAT score. If you have your grades and MCAT score in a good place, you can have more fun with the rest of your pre-med choices.
The good news is that, while preparing for the test may be stress-inducing to a new level, it can be done and done well. We have a few in-house experts who have achieved nearly-perfect scores on the MCAT, so we're here to help.
At Atlantis, we want to calm the anxiety of our pre-meds by shedding light on the test, starting specifically with explaining MCAT scores. When you've finally taken the test, burned all of your notes (just kidding, those are important), and resigned yourself to waiting for your score to be released, the last thing you want to be met with when finally receiving it is a feeling of "huh???"
You might be surprised to find out that MCAT scores are not as straight forward as you might think, but stick around and we'll explain everything you need to know in this article.
---
The New MCAT
The first thing to address is that the current form of the MCAT is relatively new. So, if you have parents, or even older siblings, who have ever taken the exam, they likely can't give you accurate information about what to expect. You can also be pretty sure that it's a big more difficult now than it was for them, unfortunately.
When the AAMC (the institution that writes and scores the MCAT) decided to update the MCAT in 2015 from a three-hour ordeal to a six-hour marathon, pre-meds were thrown into confusion and a fit of hair-pulling. Not only did they add in a few new subjects (Biochemistry, Psychology, and Sociology), but they also changed the entire scoring system for the MCAT. In order to help you determine your MCAT goals and interpret your score a month after test day, we have put together a short explanation of the MCAT scoring situation.
When you receive your MCAT test score, you will see four different elements describing your performance:
score
percentile rank
confidence band, and
score profile
We will begin with the overall score.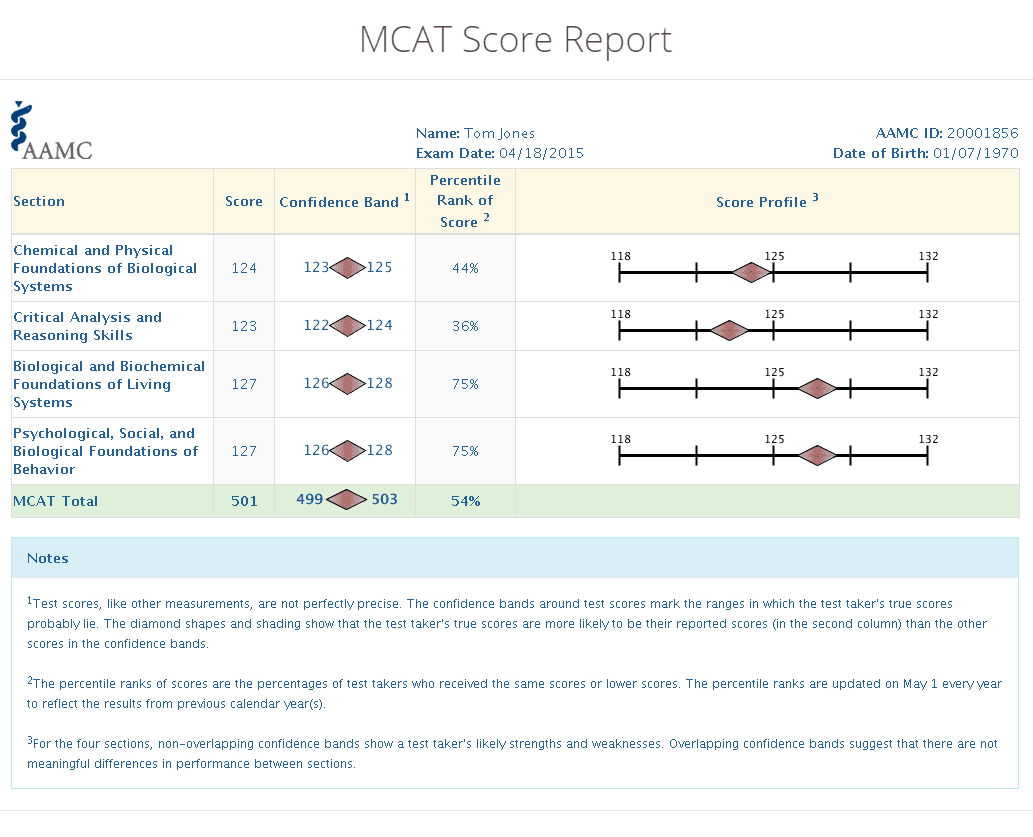 This is a sample MCAT score report. How much of it makes sense to you? If you're scratching your head in confusion, don't worry. By the end of this article, everything should be clear.
---
Score
The overall score is the most basic part of your score. Each of the four individual sections of the MCAT are worth 132 raw points, with 118 being the lowest possible section score. The number of correct questions in each section is scored and is then converted to a scaled score. If you score between 35 and 37 on one of the sections, your score would then be scaled to 123.
The grading is solely based on the number of questions correctly answered, there is no penalty for either a question left blank or an incorrect answer which is different compared to many standardized tests. For this reason, it is always encouraged that you make your most educated guess for each question.
Every point counts!
Therefore, as a whole, the entire exam is worth 528 points, with a range of 472 to 528. See Graphic 1, an AAMC resource that displays the range of MCAT raw scores for MCAT 2015: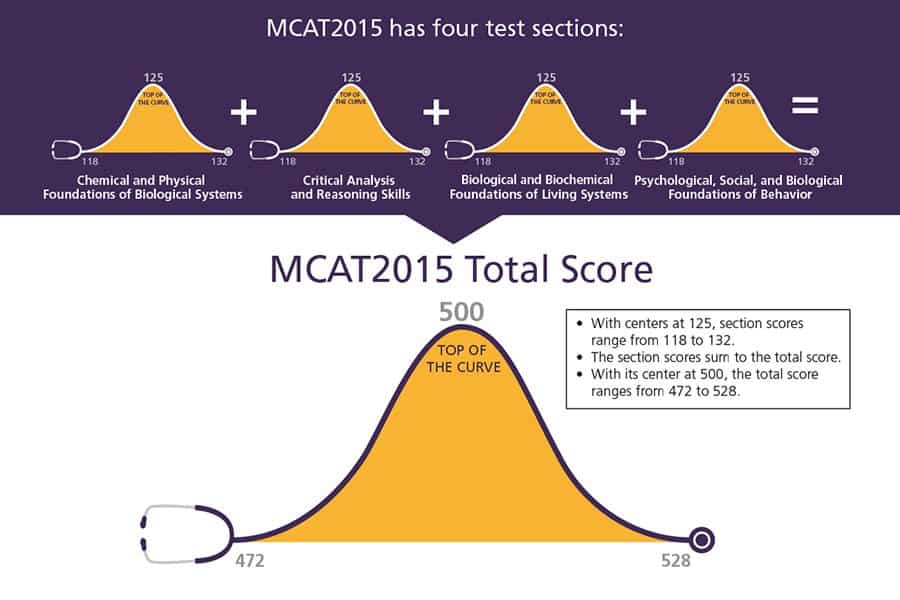 Graphic 1: Raw MCAT scores (Source: AAMC)
The midpoint of each individual section on the MCAT is a 125. Therefore, with all the sections combined, the midpoint score of the entire exam is a 500.  The average pre-med student (the 50th percentile) scores somewhere between a 498 and a 502 on the exam.
---
Percentile Rank
The percentile rank you receive in your report is not based solely on your raw scores (the number of questions you answer correctly) but rather on the performance of all the other students who have taken the exam. This means that your score reflects how well you did on the exam compared to all the other students who took it.
Every year on May 1, the percentile ranks data is updated from the past 3 years and provide both you and the AAMC with data reflecting meaningful changes in the scoring of the examinees.
According to the AAMC's website, "percentile ranks show the percentages of test takers who received the same scores or lower scores on the exam than they did. They show how their scores compare to the scores of other examinees."
For example, see Table 1 for a compilation of the percentile ranks for the 2017-2018 MCAT: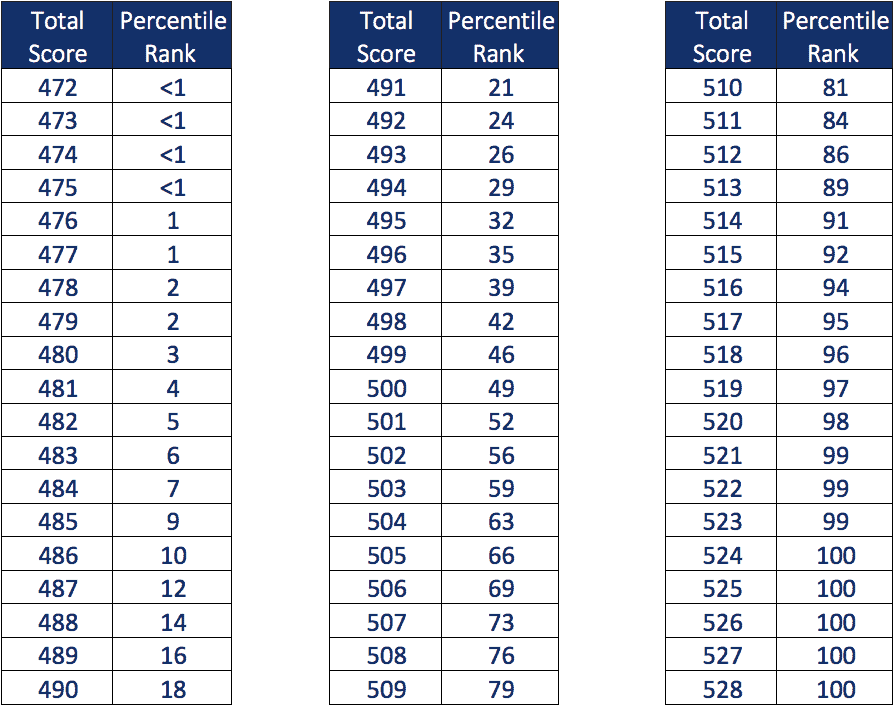 Table 1 | A breakdown of all percentile ranks for MCAT scores. (Source: AAMC)
To give you an idea of how to read this, let's say you scored a 509 on the MCAT during this period. That means you would have performed better than 79% of the test-takers. Not bad!
Remember the ~50% or basic average is a score between 500 and 501, and max achievable is 528, so with every extra point in your total score is a significant bump up in the percentile ranking.
Each section of the MCAT is graded the same way individually. For example, see Table 2 for the spread of percentile ranks for the Chemical and Physical Foundations of Biological Systems section of the MCAT for 2017-2018.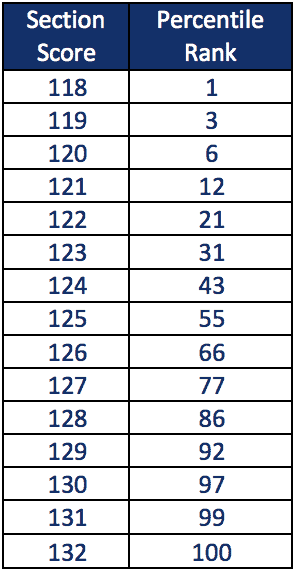 Table 2 | Percentile ranks for the Chemistry/Physics section (Source: AAMC).
If you scored a 127 on this section of the MCAT, you would have performed better than 77% of the other students who took this section.
---
Confidence Band
When you receive your MCAT score, there will be a column next to your raw scores that is labeled "Confidence Band." (see Figure 1)
Figure 1 | MCAT score confidence bands (Source: AAMC)
What does this mean? The confidence band portion of your score simply describes the range of the accuracy of your MCAT scores. According to the AAMC website, "scores from the MCAT will not be perfectly precise. Confidence bands help signal the inaccuracy of test scores and are intended to discourage distinctions between applicants with similar scores." For example, if you receive a score of 127 on your CARS section, with a confidence band of 126-128, this means that your score, after taking into account the flaws of the grading system, was actually somewhere between a 126 and a 128. This helps medical schools get a more accurate picture of how you scored when taking into account the inherent flaws of a standardized test. This system also encourages medical schools to consider students who scored within just a few points of each other similarly.
If one student scored a 128 on their CARS section and another student scored a 126 on the same section, they would both be placed in the confidence band of 126-128. This is showing to medical schools that though there may seem like a difference in the applicant's raw scores about how they did overall, there is none. The "true scores" may contain some inaccuracies or may "likely lie," bringing in the Confidence Bands to work in favor of the student.
We know this is a little confusing, but the bottom line is that the confidence band should ultimately work in your favor. You can be sure that if there is one point separating you and another applicant, the admissions board won't really be able to hold that against you in favor of the other applicant. It may be that your true score is closer to the higher number in the confidence band, and the other applicant's is closer to the lower number, therefore equalizing the playing field.
"The confidence band helps medical schools get a more accurate picture of how you scored when taking into account the inherent flaws of a standardized test."
---
Score Profile

Figure 2 | MCAT Score Profile (Source: AAMC)
The final portion of your MCAT score is your score profile. The profile is given for each section and helps you understand which sections were your strengths and which were your weaknesses. See Figure 2 for an example of a score profile.
You can see from this hypothetical score profile that the student performed just below average in the first section, well below average in the second section, and above average in the last two sections.
What's the purpose of the MCAT score profile?
Since you will never receive specific details on which questions on the MCAT you answered incorrectly, it's helpful to see some sort of breakdown when you receive your score. This way, at least you have a general idea of which subjects you knocked out of the park and which sections could use some work. If you choose to take the MCAT again, you can use this score profile to help you know on which sections you should be focusing your efforts.
---
What do I need to score on the MCAT to get accepted to medical school?
"The average score for a matriculant (a student who gets accepted and then goes to medical school) is a 508.7"
So, what is a good MCAT score?
According to the AAMC, the average score for an applicant to medical school is a 501.8, while the average score for a matriculant (someone who actually gets accepted and then goes to medical school) is a 508.7. The unspoken rule is that if you score higher than a 508, you will probably be accepted to one medical school.
However, that ignores the dozens of other important variables that affect your acceptance, such as involvement in extracurriculars and your cumulative GPA. Also, medical schools vary widely in what a competitive score looks like for their school. For example, the median MCAT score for a student accepted to Vanderbilt School of Medicine is a 520, while the median MCAT score for a student accepted to Texas A&M College of Medicine is a 510.
The best answer to the question above is: you should aim to score competitively for the school you hope to attend.
---
Once you understand your score…
Wherever you are in the process, from a high school senior to a college junior, take the time now to understand how the MCAT is scored. That way, you can set realistic goals for yourself and how much time you should devote to the test. When score reveal day comes and you open up your score, you will know how to interpret it and which medical schools you should apply to.
The AAMC Medical School Admissions Requirements (MSAR) resource has all of these statistics and more for each medical school, if you are planning on applying to an MD (allopathic) program. If you are considering applying to an OD (osteopathic) program, you can take advantage of a new resource, Choose DO, that was released by the AACOM (American Association of Colleges of Osteopathic Medicine) specifically to provide the same kind of information for all of the Osteopathic medical schools in the U.S.
These resources are important compliments to your score report, as they will help you narrow down the list of schools that it would make the most sense for your to apply to (and the ones you have the best chance of getting in to) according to your MCAT score.
Best of luck!
Our Alumni Enter Great Medical Schools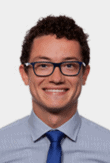 John Daines
Atlantis '17
Brigham Young University '19
Washington U. in St. Louis MD '23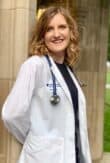 Zoey Petitt
Atlantis '17
U. of Arizona '18
Duke MD '23

Zoey Petitt
Hungary '17 || University of Arizona (undergraduate) '18
Completed Atlantis Program Location and Date:
Hungary, Summer 2017
Do you believe your Atlantis experience helped you get into your graduate program?
I believe it was very helpful.
Generally, why do you think Atlantis helped you get into your graduate program?
For me, my Atlantis experience played a key role in confirming my decision to go into medicine. This was important for me to discuss during the admissions process.
Specifically, did you talk about Atlantis in your interviews?
Yes
Yong-hun Kim
Atlantis '17
Stanford '19
Mayo Clinic MD '24

Yong-Hun Kim
Budapest, Hungary '17 || Stanford University
Program:
Budapest, Hungary – Winter 2017
Undergraduate:
Stanford University class of 2019
Major:
Computer Science
Honors:
Bio-X Grant (award for research)
Undergraduate Activities:
President and Founder of Stanford Undergraduate Hospice and Palliative Care, Volunteer for Pacific Free Clinic, Research Assistant in Wernig Pathology Lab, President of Hong Kong Student Association, violin performance
Describe Atlantis in three words:
Eye-opening. Spontaneous. Exhilarating.
Why did you choose Atlantis?
I chose the Atlantis program because it combines opportunities to shadow physicians and travel abroad, both of which I had little prior exposure to.
What was your favorite experience as an Atlantis participant?
My favorite experience as an Atlantis participant came in the stories exchanged over meals or excursions and the breadth of conversation that reflected the diversity of backgrounds within our cohort and site managers.
What was the most meaningful aspect of your time shadowing?
I appreciated the chance to speak with physicians in Budapest and hear their personal motivations for pursuing medicine because it really helped better contextualize and validate my own interest in medicine. The physicians were also just really welcoming, relatable, and down-to-earth people.
How has Atlantis helped equip you for the future?
The Atlantis program has equipped me with a better understanding of what a career in medicine looks like, which I think is an invaluable gift considering the long road ahead of those who aspire to be a physician.
How has Atlantis equipped you for active leadership in the medical field?
The ability to interact and empathize with patients of diverse backgrounds and communities is a necessity to be a leader in the medical field. I think the Atlantis program, through my interactions with mentors and their patients, has helped me take my first steps toward attaining the cultural vocabulary and literacy required of a physician.
Megan Branson
Atlantis '18
U. of Montana '19
U. of Washington MD '24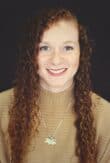 Sarah Emerick
Atlantis '19
Eckerd College '20
Indiana U. MD '25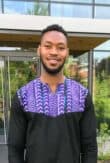 Elorm Yevudza
Atlantis '16
Amherst '19
Columbia MD '24

Elorm Yevudza
Ciudad Real, Spain '16 || Amherst College
Program:
Ciudad Real – Spain – 2016
Undergraduate:
Amherst College class of 2019
Major:
Neuroscience
Extracurricular Activities:
Track and Field, International Students Association, Charles Drew Health Professions Society
Describe Atlantis in three words:
A transformative experience.
Why did you choose the Atlantis program?
The opportunity to shadow doctors in a European country greatly appealed to me. As an international student from Ghana, I value the subtle differences in approach that doctors, depending on the country in which they are trained, use to achieve a common result: alleviating illness and improving the quality of lives.
How is Atlantis Unique?
In an increasingly globalized world, having first-hand experience with the subtleties of healthcare in different parts of the world is vital to a future health professional. Atlantis exposes participants to these nuances in healthcare approaches, and in effect helps aspiring health professionals gain a global perspective on healthcare.
What was your favorite experience as an Atlantis participant?
Experiencing the city and culture of Ciudad Real was an experience that is etched in my memory. As I practiced my very elementary Spanish with the locals and discussed various health-related issues with the doctors I shadowed, I was reminded of the uniqueness of human life. I was also reminded of the role of a health professional in society: to preserve and improve the quality of human life.
What was the most meaningful aspect of your time shadowing?
My discussions with doctors about their relations with patients was most meaningful to me. Our discussions highlighted a trend I had spotted when I shadowed doctors in Ghana: that the core of healthcare is about alleviating illness and improving the quality of life. My conversations with doctors in Ciudad Real underscored the importance of treating patients not just as cases, but as people.
How has Atlantis helped equip you for the future?
The Atlantis program has given me a broader perspective on the field of healthcare. The program has also brought wonderful people into my life. The participants that I shadowed, explored, and conversed with impressed me with their passion for healthcare. The program has also taught me to be a lifelong leader, and the importance of fostering a curiosity that will help prepare me for my future in the medical field.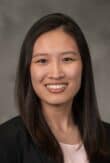 Tiffany Hu
Atlantis '16
U. of Maryland '17
U. of Michigan MD '22


Tiffany Hu
Tereul, Spain '16 || U Michigan Medical School
Program:
Teruel, Spain – Summer 2016
Undergraduate:
University of Maryland class of 2017
Admitted medical student at:
University of Michigan Medical School
Major:
Neurobiology
Honors:
Honors Integrated Life Sciences Program, Banneker/Key Scholarship
Extracurricular Activities:
American Medical Student Association Co-President & Advocacy Day Liaison, Alternative Breaks Experience Leader, Health Professions Advising Office Student Advisory Board, Biology Teach Assistant, Health Leads, Buddhist Tzu Chi Foundation, NIH Research Intern, Physicians for Social Responsibility Environment & Health Intern
Describe Atlantis in Three Words:
Educational. Eye-opening. Exhilarating.
Why did you choose Atlantis?
I wanted to expand my horizons and understand a culture of health different from the ones I am accustomed to. I had shadowed doctors in the United States and Taiwan prior to my Atlantis program experience, and being able to see first-hand the healthcare system in Spain allowed me to draw comparisons between the different complex healthcare systems.
What was your favorite experience as an Atlantis participant?
Bonding with the other participants and celebrating our time together along with the doctors we shadowed. We would discuss our interests, passions, and motivation for medicine, and it was an incredible experience to learn from and alongside them.
What was your experience with the doctors you were shadowing?
Because of the pre-established relationships with the hospitals in which we shadowed, all the doctors were very welcoming and accommodating. They were willing to translate for us and explain in detail all of their medical decisions. My doctors and I had wonderful conversations about the differences between life in Spain vs. the United States.
What was the most meaningful aspect of your time shadowing?
I was excited to scrub in on surgeries and watch as the doctor explained what he was doing throughout the operation. Before and after surgeries, as well as in my other rotations, I observed how the doctors reassured and communicated with their patients. I was able to glean insight into differences between the experience of health in Spain versus the United States through observation as well as conversations with the doctors.
How has Atlantis helped equip you for the future?
Besides the wealth of medical knowledge I gained from shadowing the doctors, I challenged myself to step outside of my cultural comfort zone and explore more than I thought I was capable of. Atlantis allowed me to make connections with people from all around the United States and abroad, and the friendships I gained helped me learn so much more than I would have on my own.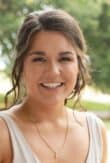 Lauren Cox
Atlantis '18
Louisiana Tech '20
U. of Arkansas MD '24

Lauren Cox
Libson, Portugal '18 || Louisiana Tech
Completed Atlantis Program Location(s):
Lisbon, Portugal
Year of most recent program:
Fall '17 – Summer '18
Season of most recent program:
Summer
Do you believe your Atlantis experience helped you get into your graduate program?
Extremely helpful
Generally, why do you think Atlantis helped you get into your graduate program?
It exposed me to shadowing that was hard to come by in the states. It also gave me a chance to see other systems of healthcare.
Specifically, did you talk about Atlantis in your interviews? If so, how much relative to other topics?
Yes – they wanted to know about my experience, and specifically how the healthcare I saw in another country compared to what I had seen in the USA.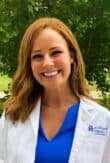 Kayla Riegler
Atlantis '18
U. of Kentucky '20
U. of Kentucky MD '24

About Atlantis
Atlantis is the leader in pre-health shadowing and clinical experience, offering short-term programs (1-10 weeks) over academic breaks for U.S. pre-health undergraduates. Medical schools want 3 things: (1)healthcare exposure, (2)GPA/MCAT, and (3)certain competencies. Atlantis gives you a great version of (1), frees you to focus on (2), and cultivates/shows (3) to medical school admissions committees.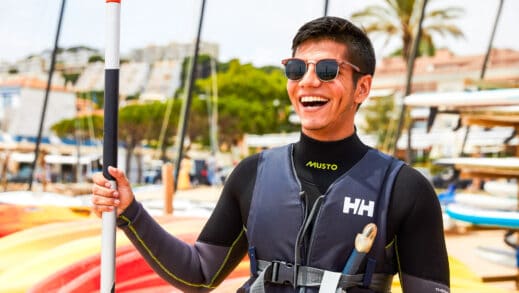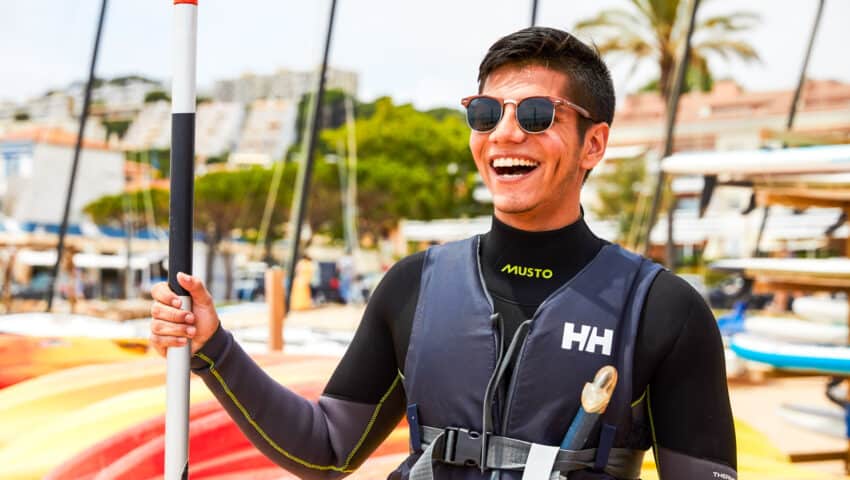 Watch Video: The Atlantis Shadowing Experience and How it Helps In Your Med/PA Admissions Future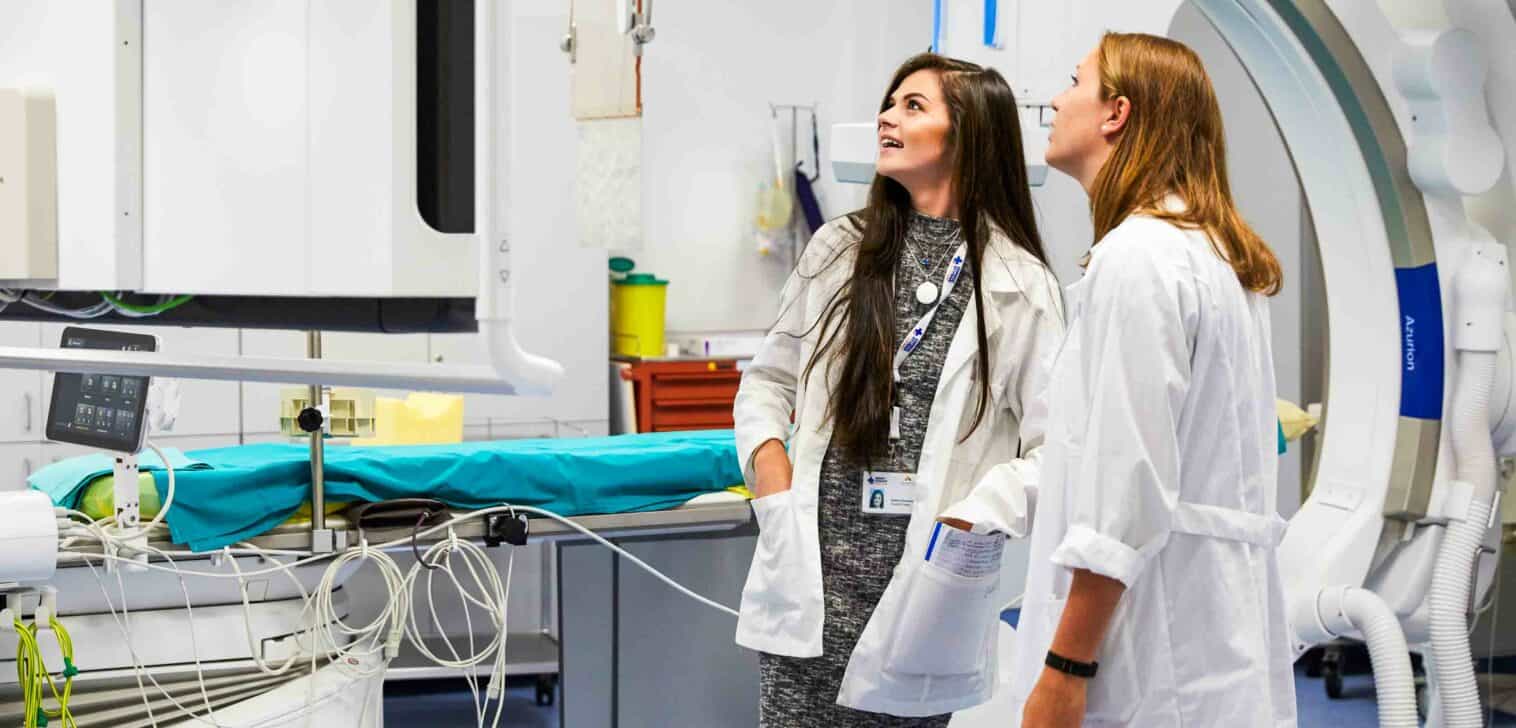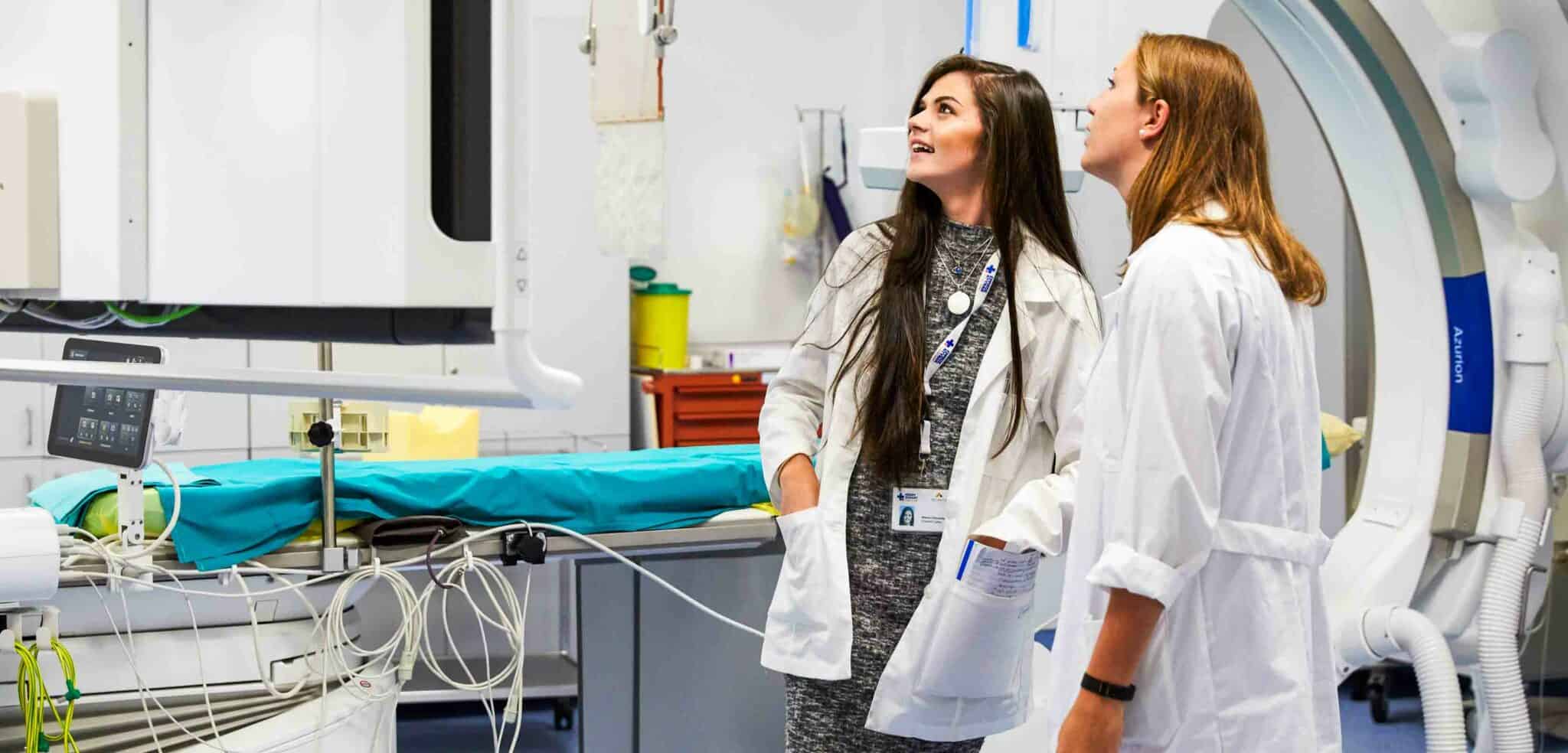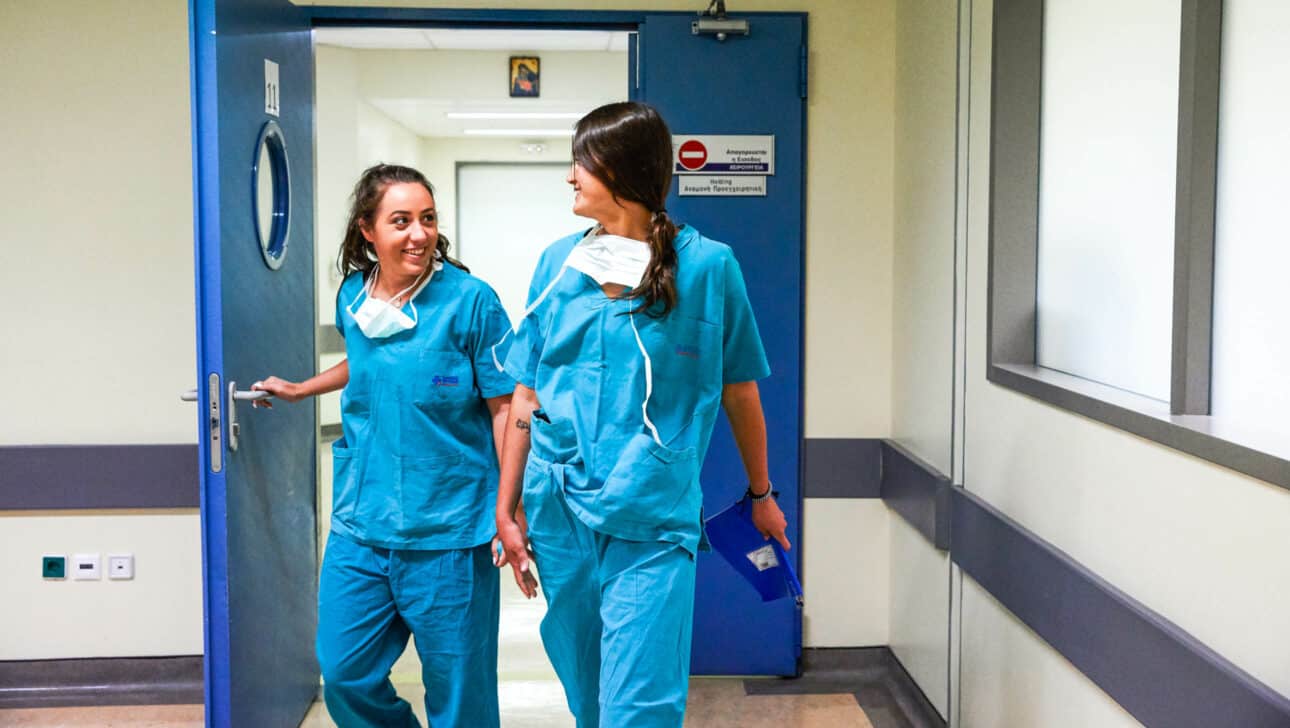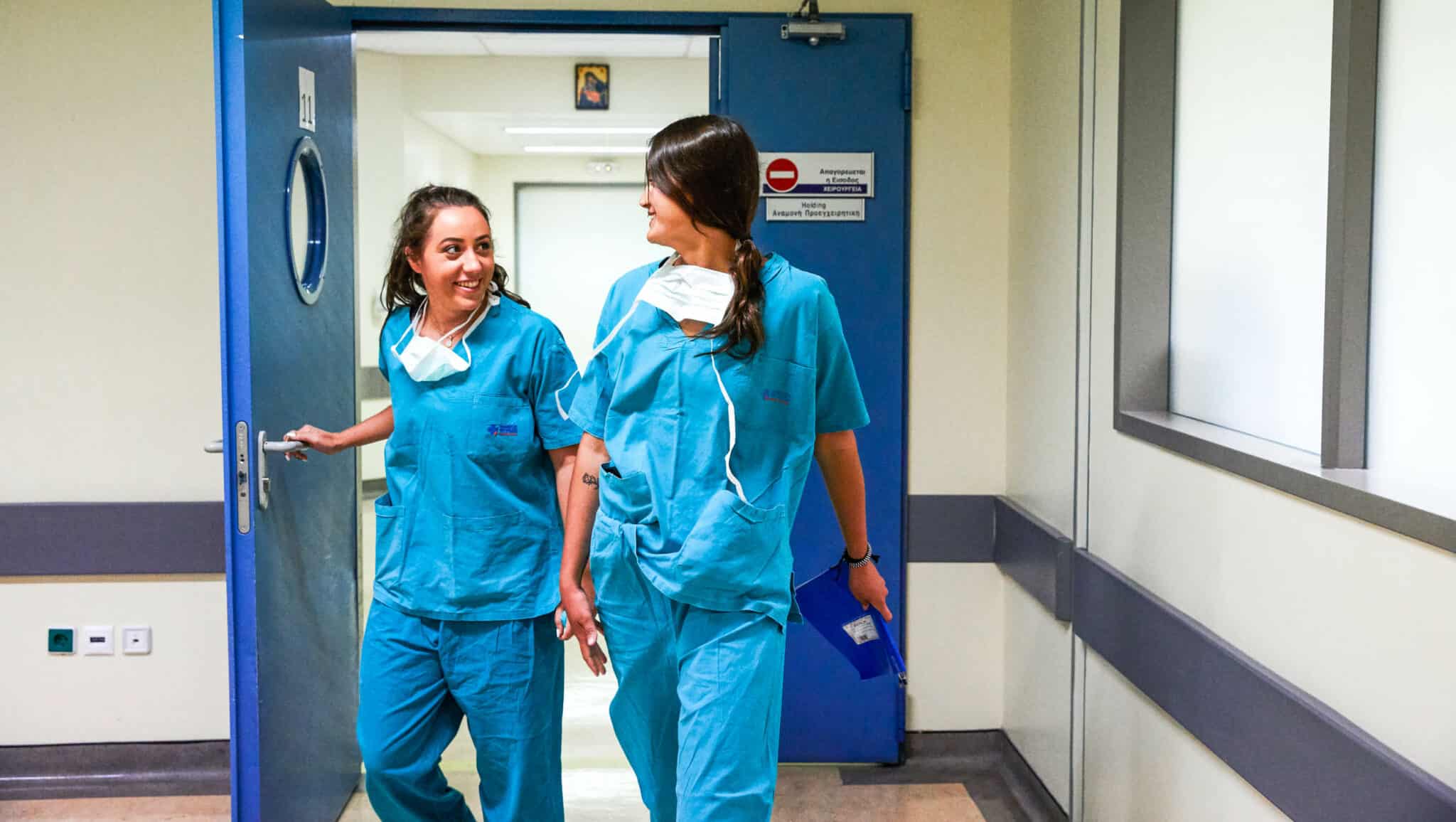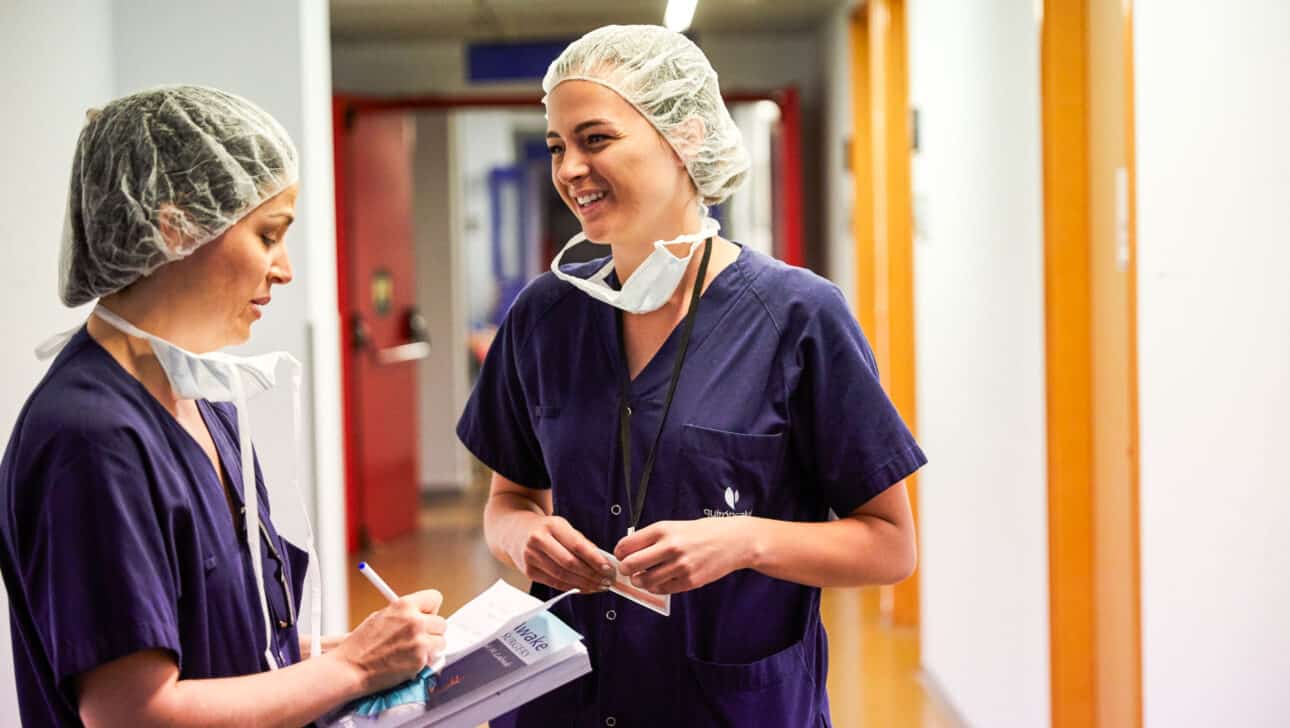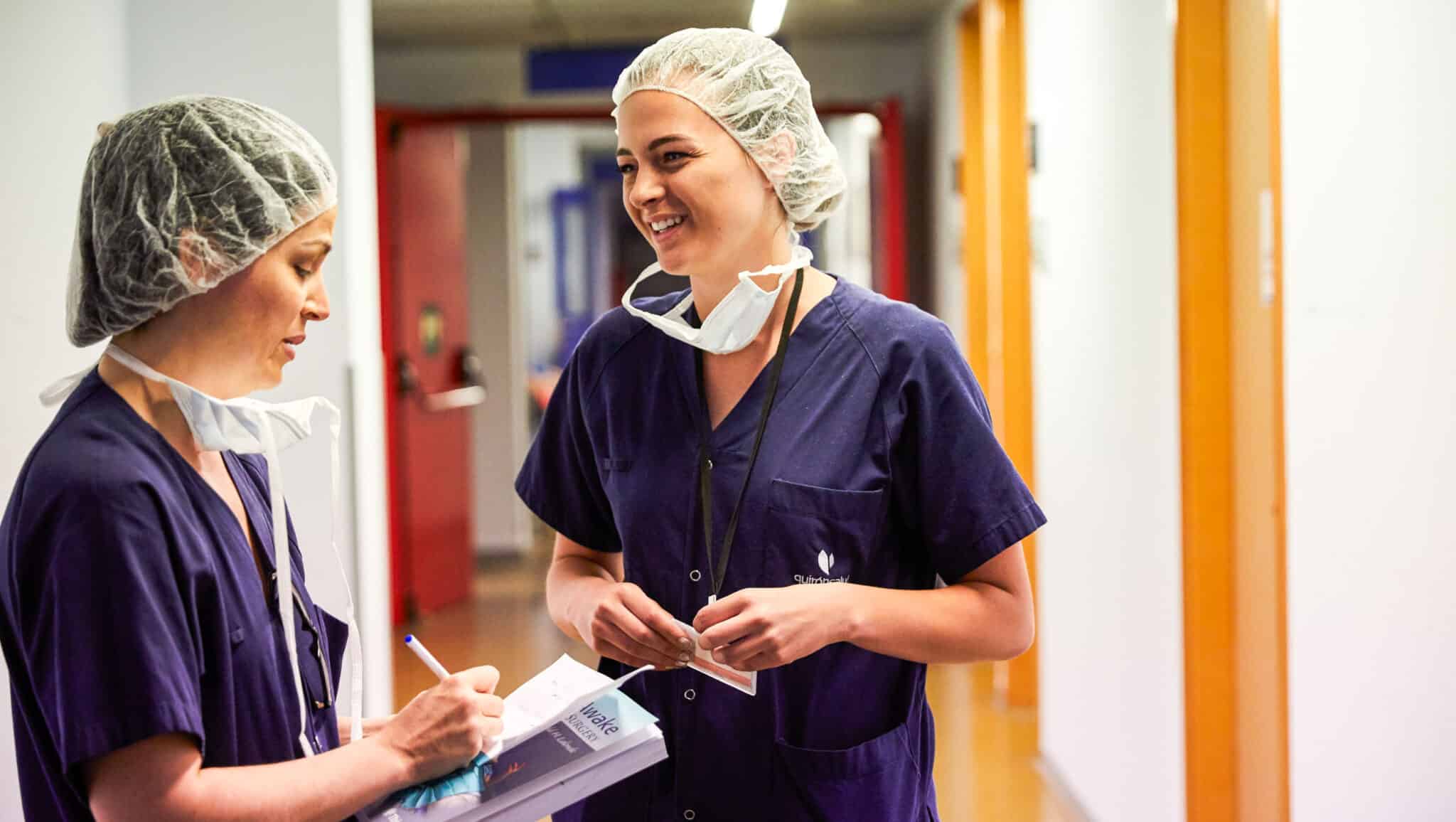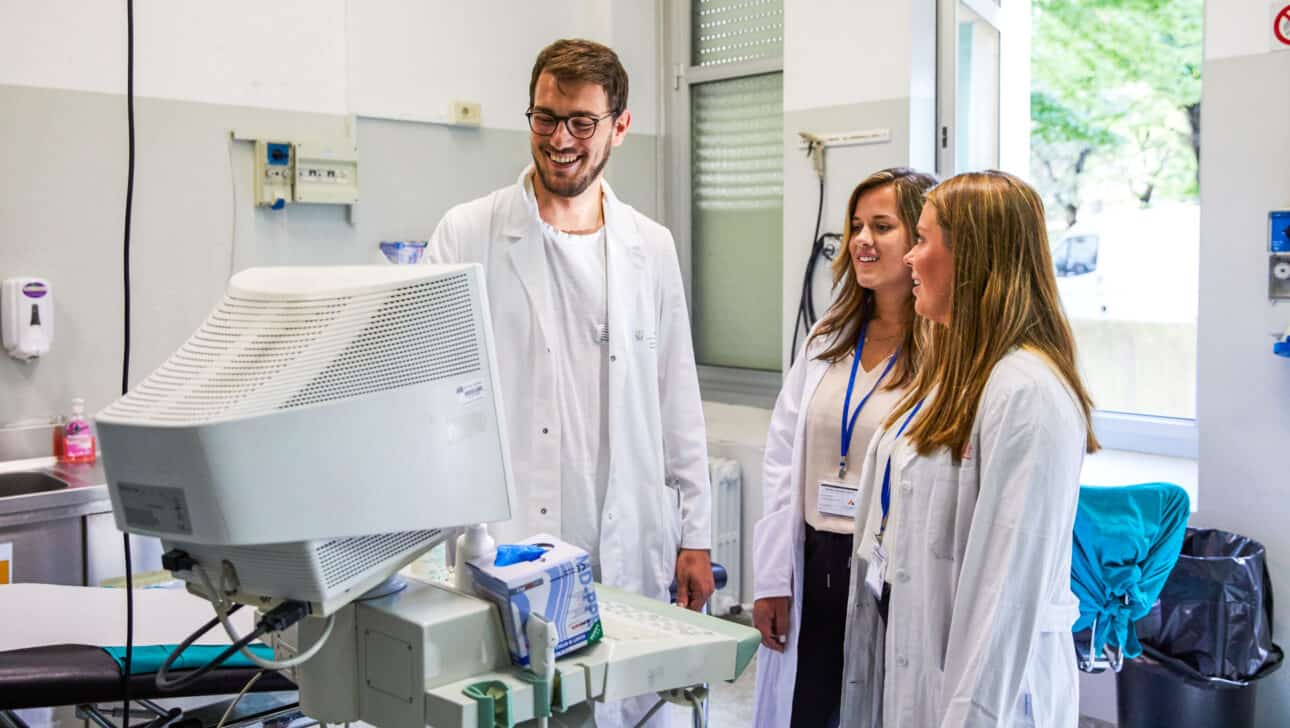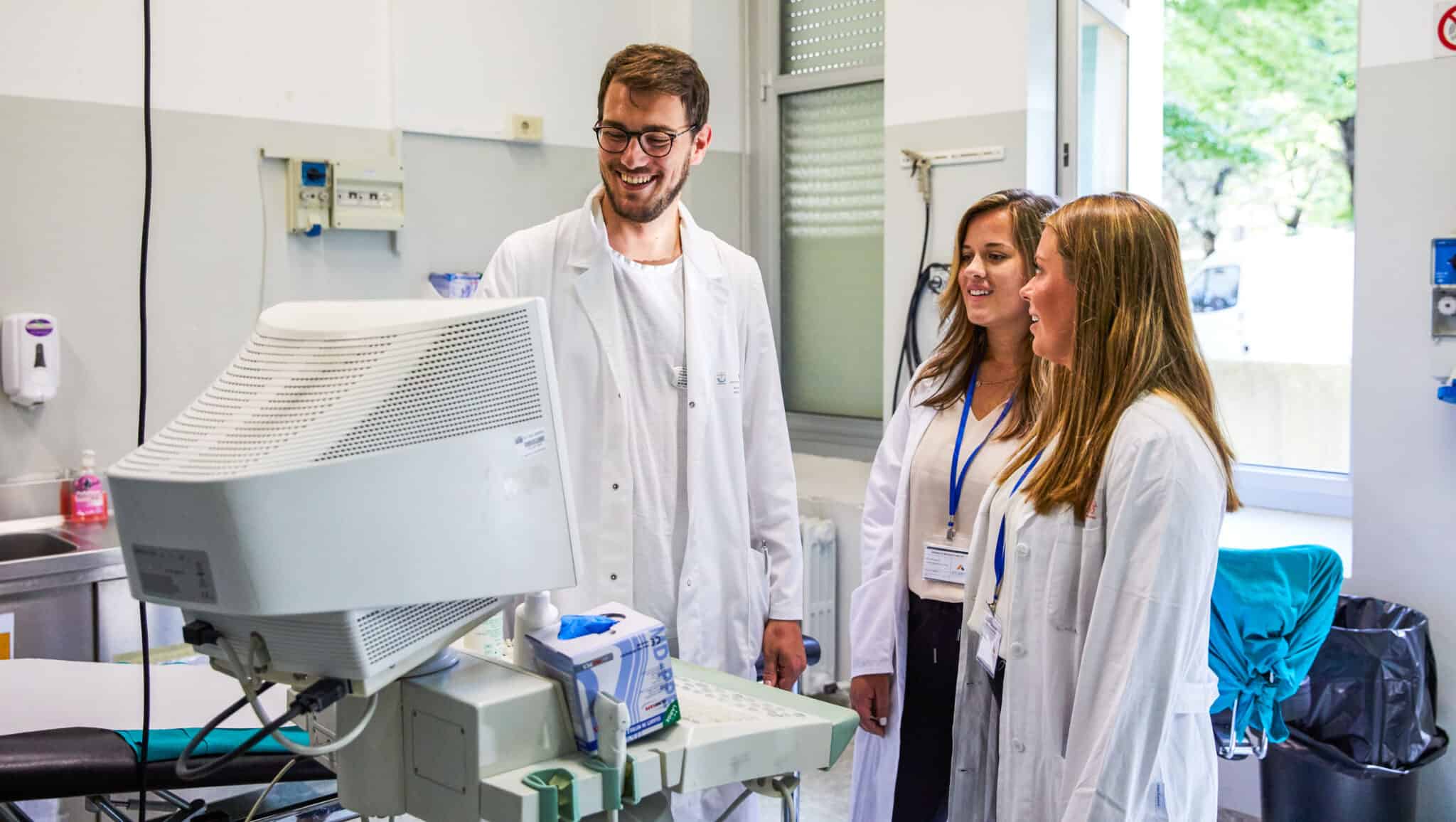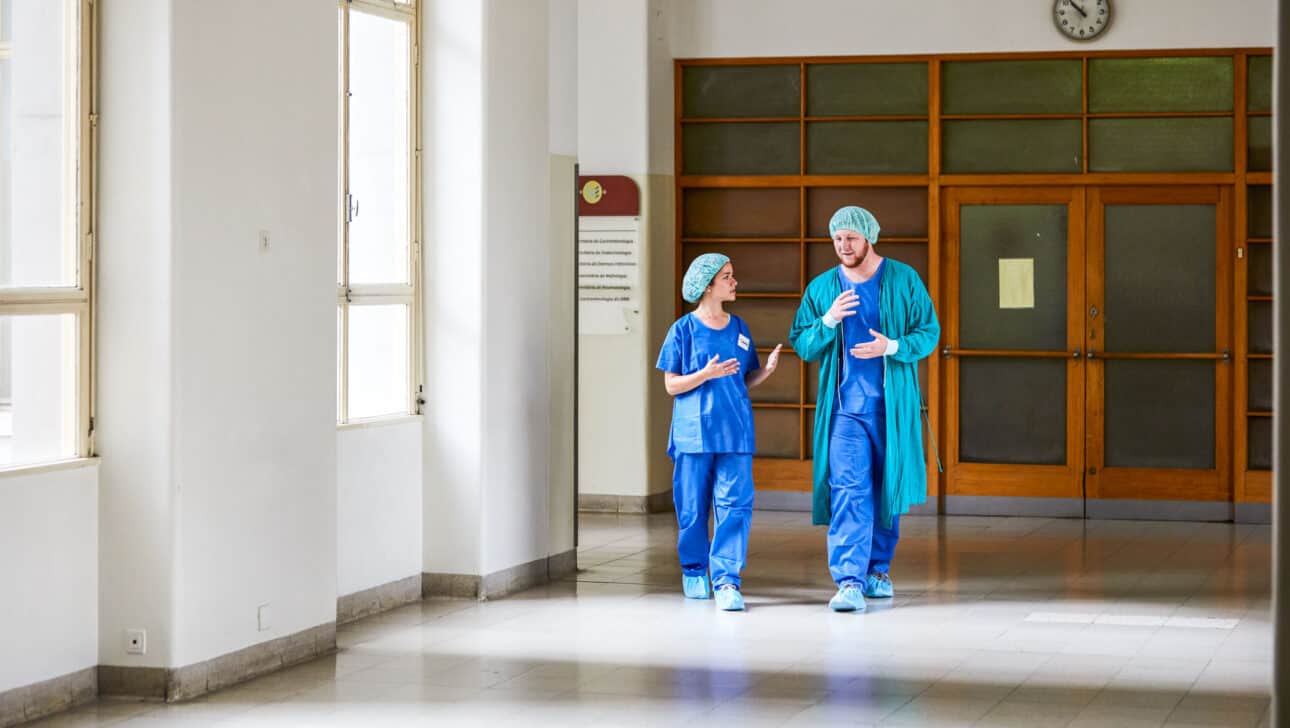 Two Atlantis alumni admitted to Top 5 MD programs wrote our widely read medical school admissions guidebook — download yours.
Get our 76-page medical school admissions guidebook, by Atlantis alumni at Harvard Medical School and Stanford School of Medicine.