Applying to Med/PA School
An Insider's Guide to Submitting the AMCAS
About The Atlantis Team
We offer helpful, informative content to the next generation of healthcare professionals, so that they can achieve their goals, avoid common pitfalls, and grow in their passion for healthcare.
If you are applying in the upcoming medical admissions cycle, add AMCAS (or "American Medical Colleges Application Service") to your vocabulary now.
Also known by its informal name, the "primary application" or even simply the "primary," the AMCAS application is a centralized, online application that serves as the first application round for most medical schools in the United States.
One year ago, I was in your shoes; I had many questions about best practices for submitting my AMCAS application. Now, on the other side of the process, I want to impart my "insider" knowledge to you to help you start yours off in the smartest way possible.
(Before we begin, check out the list of US regular MD programs participating in the AMCAS for the past application cycle. Note that medical schools in Texas as well as the CUNY School of Medicine Sophie Davis Biomedical Education Program do not participate in AMCAS and require alternate mechanisms for primary applications.)
It's also important to note that the AMCAS is only necessary if you are applying to MD programs. If you are choosing to pursue the osteopathic route, then you will need to submit the AACOMAS instead.
[ALSO READ]: MD vs. DO, Which is Right for You?
---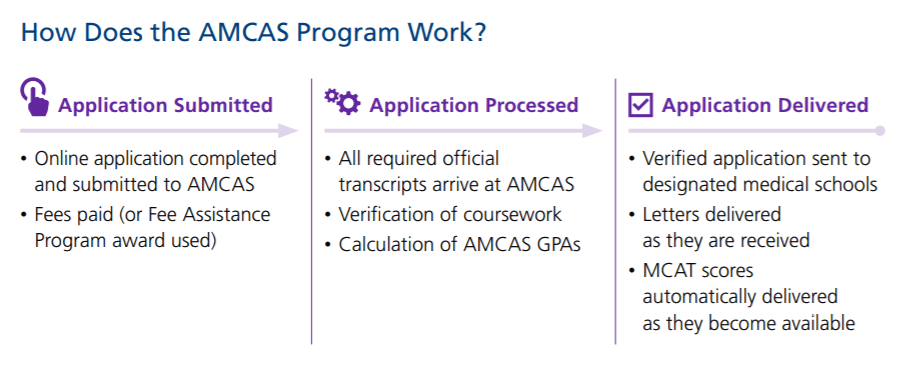 Table 1: The three steps of the AMCAS process. Source: AAMC
---
How does the AMCAS generally work?
There are three steps in the primary application process (see Table 1 for a handy visual aid.)
Step 1
Complete and submit your AMCAS application, paying the requisite fees (which I will address later). Request that all university-level transcripts be sent to AMCAS. Depending on the platform that your university uses, you may also have to pay for an official transcript to be sent to AMCAS. Additionally, it is of utmost importance that you request ALL university transcripts, including transcripts from study abroad courses, courses taken in high school through or at a university/college, or other transfer credit. While this step can be tedious, if a medical school finds out that you failed to send a transcript, it might rescind your acceptance.
Step 2
After you complete these steps, the application service will review your grades and coursework for accuracy. Your application will only be reviewed once AMCAS has received both your application and all of your transcripts. Therefore, ensuring that your transcripts have been sent to AMCAS before submission can help prevent delays in the review process.
While AMCAS cannot guarantee that the review will be completed in a certain amount of time, the main page of the website publishes the submission date of which applications are currently being reviewed. Due to the varying volume of applications, this process can take a few days if you submit early, or up to weeks during peak submission times (i.e. in the mid-summer.)
All AMCAS GPAs, which are eventually sent to medical schools, are based on a 4.0 scale — regardless of your home institution's grading scale.
AMCAS reviewers make necessary changes to the coursework section of your application based on cross-checks with transcripts, and calculate a standardized AMCAS GPA. This means that all AMCAS GPAs, which are eventually sent to medical schools, are based on a 4.0 scale regardless of your home institution's grading scale.
Additionally, AMCAS reviewers calculate a BCPM GPA, which is comprised of all grades received in fields of biology, chemistry, physics, and mathematics. You may have heard of the infamous "science GPA" that is so essential to the medical school application. This official BCPM is what will be sent to medical schools of your choice. Note that courses in other approved science fields can count as part of your BCPM GPA. Information about alternate science courses that are considered in the BCPM GPA can be found here.
Step 3
When review of your application is complete, AMCAS sends your verified application to the medical schools you designated. If you have not yet uploaded letters of evaluation to your application (which I will also discuss below), they will be sent as AMCAS receives them.
Additionally, if your MCAT scores were not already included in your application due to a later testing date or other reasons, they will be delivered to medical schools when they are available.
---
When does the AMCAS portal open?
The AMCAS portal opens for viewing and entry on Wednesday, May 2, 2018 if you are applying in the 2018-2019 cycle (in other words, if you are aiming for 2019 matriculation to medical school). After this date, it is advantageous to work through the sections and fill them out as soon as possible.
---
When can you (and when should you) submit your AMCAS?
The first day you can submit your AMCAS application for review (see steps 1 and 2 above) is May 31. In order to be part of the first group of applicants that medical schools consider in the cycle, it is best to submit your AMCAS as early as possible after this date, if not on that date. This could reduce the review time for your application and get your application out to medical schools faster. As some schools may fill interview slots as they receive applications, being in the first cohort of applicants could only help your chances of being contacted for an interview. This being said, you should prioritize quality over speed. The key is to submit your best application possible as early as possible.
---
Always prioritize quality over speed. The key is to submit your best application possible as early as possible.
---
What are the sections included on the AMCAS application?
Here is a list of the broader sections of the AMCAS application:
Identifying Information

Schools Attended

Biographic Information

Coursework

Work/Activities

Letters of Evaluation

Medical Schools

Essay

Standardized Tests

Certification and Submission
---
What should you have prepared before you fill out your AMCAS?
Prepare your essay (or personal statement) and letters of evaluation well in advance of the submission deadline. It is extremely wise to ask multiple trusted editors to review your personal statement. For example, my university's Writing Center helped me focus the content and organization of my essay. I encourage you to seek out such resources if you have them, or to consult the wealth of knowledge available regarding the preparation of a personal statement for medical school.
---
Where do I find my MCAT scores?
In order to view your official MCAT test scores, you will have to visit the AAMC Website between 30 and 35 days after to your test date. Once arriving at the site, first choose the 'Students' tab at the top of the screen. After being redirected, you will notice an option that reads 'Applying to Medical School'. Underneath this tab, you will view an option stating 'MCAT Scores'. The site will then direct you to a screen where you may choose to view your scores.
---
Can I submit my AMCAS without having my MCAT score?
Yes!
AMCAS can and will process your application even if your MCAT scores are unavailable at the time of submission. AMCAS will automatically upload your MCAT score to your application once the scores have been made available. If your application has already been processed and verified, AMCAS will send your MCAT scores to each individual school you referenced per your application.
---
How and when should you ask for letters of evaluation?
Begin thinking of who you will ask to write a letter of evaluation months before you plan to submit your AMCAS. Then, leave at least one month before your intended submission date for your evaluator to respond.
Ideally, you should ask your evaluator in person and possibly follow up with an email that outlines how and when he/she should submit your letter. Make sure to provide your evaluator with a CV or resume, a copy of your transcript (even unofficial), and your personal statement.
If your university writes committee letters, it is of utmost importance that you contact them to coordinate this process. If you apply from a school that writes committee letters for their students without such a letter, it will reflect poorly upon you.
Because of this timeline, it is best to start your personal statement well before you ask for letters, meaning that you should start your essay up to several months before the application deadline. Last, but not least, you should send a thank you note. Personally, I prefer an old-fashioned snail mail card because it stands out among the hundreds of emails my evaluators receive daily.
Letter submission varies greatly from school to school, so contact your pre-health advising office to clarify their preferred process. Some university advising offices use individual letters of evaluation to compose a committee letter that will actually be the only letter sent to AMCAS. If your university writes committee letters, it is of utmost importance that you contact them to coordinate this process. If you apply from a school that writes committee letters for their students without such a letter, it will reflect poorly upon you. Other universities do not compose such a letter and request that all individual evaluators submit their letters to AMCAS directly. AMCAS is aware of which schools do and do not write committee letters, and it is up to you to be equally informed and proactive.
---
Who should you ask for letters of evaluation?

This is often a matter of medical school preference.  Refer to schools' individual websites to see if they have specific requirements for the types of evaluators who write your letters. In general, it may be safe to assume that you will need a letter from one or two science faculty members who instructed you, a research mentor if possible, and another instructor. If you have been heavily involved in other extra-curriculars such as service organizations, campus paramedic services, etc., asking a faculty/professional (non-peer) mentor for a letter may benefit you as well.To reiterate, each medical school and each university provide their own guidelines for the overall number and types of evaluators they seek. Be sure to check these requirements thoroughly at least a few months before you plan to submit your AMCAS.
---
How do I send my transcripts to AMCAS?
The easiest and most efficient way to submit your transcripts to AMCAS is by sending an official paper transcript by direct mail. This is because, although AMCAS does accept eTranscripts, many of the programs that are able to send eTranscripts are not yet approved by AMCAS to do so.
If you choose to submit an eTranscript, your school must be AMCAS-approved and the PDF must be submitted as a secure file transfer (SFTP). AMCAS does not approve or accept any transcripts submitted via email or any other unsecured method.
How do you know if your school is an AMCAS-approved sender? If your college requests a Transcript ID from you, this is an indication that they are an approved sender and you may submit your transcripts to AMCAS via eTranscript. In order to avoid delays in your application, check with your program or advisor to see if your college is an AMCAS-approved sender before requesting an eTranscript.
---
What kinds of information should I enter under the "Work and Activities" portion of the application?
The goal of this section is to maximize your individual experiences that you consider to be meaningful. Medical schools value the quality of each experience over the quantity of experiences you pursued as a pre-health student.
They also value commitment and consistency, which can be shown by how long you have been with an organization. For example, volunteering at a non-profit consistently for three years is far more attractive than taking on seven different volunteer positions in a six-month period. Take this section to set yourself apart from other applicants and emphasize your individuality.
In fact, the application will require you to designate an experience that you consider to be the most meaningful to you if you submit two or more entries. They will also ask you why you consider this experience to be so significant. Here, you will want to magnify the impact this experience had on you as a person, a student, or the influence it may have had on your decision to pursue a medical career.
You may also want to discuss the impact you believe to have made while in this position. Did your participation result in substantial personal growth, influence how you looked at the medical field, or even sway what specialty you want to pursue? These are topics you may want to include in your discussion portion.
View this section of your application as an opportunity to discuss any transformative experiences you may have endured and dig deep- it will make your application memorable and much more attractive to admissions committees. Work and activity experience can include community service, volunteering, leadership roles you may have held, paid employment positions, shadowing experiences, research, and honors, awards or certification you may have acquired throughout your time as a pre-med.
---
How much does submitting the AMCAS application cost?
The AMCAS processing fee is $160 and includes submission to one medical school of your choosing. If you would like to add additional schools (talk to your pre-health advisor beforehand to work out how many schools you should shoot for), sending your application to each school is an additional $39. You can pay through the AMCAS portal itself via credit or debit card, or through the AMCAS Fee Assistance Program.
AMCAS attempts to provide financial assistance to those who would not otherwise be able to apply to medical schools or take the MCAT. Eligibility guidelines for this program can be found here.
---
What is the suggested timeline for submitting the AMCAS application?
Considering all of the information above, here is a suggested timeline for preparing and submitting your AMCAS by May 31.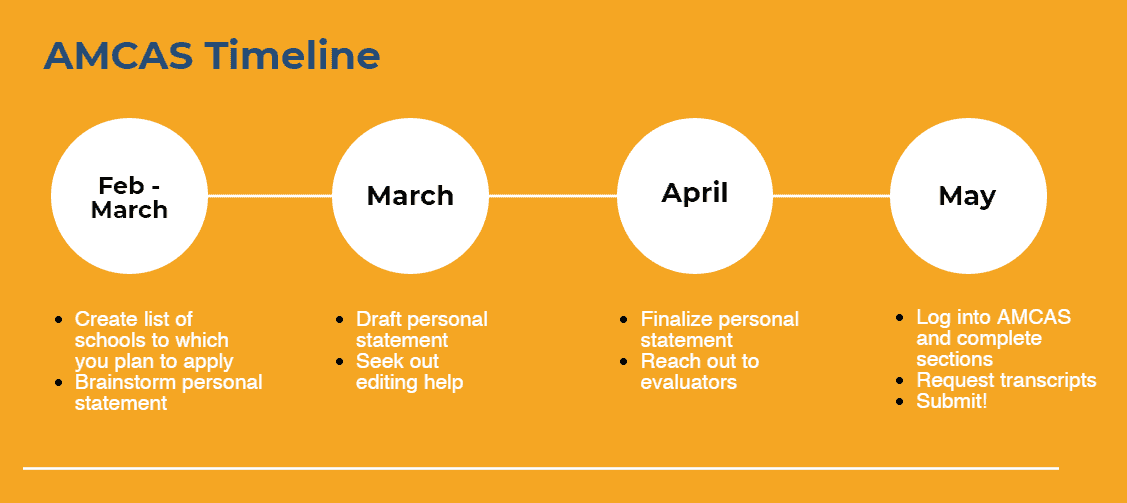 A timeline to preparing and submitting your AMCAS application
February – March
Meet with health professions advising resources to determine how your institution would like you to submit letters of evaluation and to determine which types of schools and how many schools to which you should apply.

Brainstorm your personal statement. Evaluate what is important to you to include. Begin working through outlines or other forms of planning your writing.
March
Draft your personal statement and seek others aid in revising and editing.
April
Finalize your personal statement.

By the end of the month, reach out to your evaluators and provide them with your CV/resume, transcript, and personal statement (the best draft possible). Communicate the date by which you would like them to submit letters clearly.
May
May 2: Log in to AMCAS using your AAMC account, which you should have created if you took the MCAT beforehand. Otherwise, create an AAMC account. Review the sections.

During the month, complete all sections possible.

Request transcripts from all institutions from which you received college level credit.

May 31: SUBMIT!
---
How long does it take AAMC to verify my application?
It is important to remember that submitting all required materials on time will help the AAMC begin the processing of your application much faster. If you can have all of your materials prepped and ready to go by opening day on June 1st, you're in a great spot.
Any delay in submissions will also result in a delay of verification and review. Your application will enter the processing stage once you have submitted all parts of your application and AMCAS has received all required transcripts.
After processing, AMCAS will then verify that all information you have submitted is correct and identical with your transcripts. AMCAS will send your initial application back to you with any changes they may have made, and it is your responsibility to verify if the changes they made are correct.
After you resubmit your application, your changes will be saved. This entire process usually takes around six weeks to complete. In order to check the status of your application, simply log into you AMCAS account and review the current status. If you are unsure of what the entered status means, you can check out the definitions of each application status description here.
Pro Tip: AAMC also tends to give updates on their AMCAS twitter account regarding what kind of revisions are happening that day.
---
Summary
In conclusion, I cannot stress enough that submitting your best work as early as possible gives you the chance to be reviewed first by your medical schools of choice and considered for some of the first spots in their class. Now that you know the many components you need to complete your application, begin to gather them before the application opens in May. Throughout this months-long process, maintain contact with your pre-health advising office and other helpful resources, such as peer editors. Crafting your best AMCAS is a marathon, not a sprint.
For more information on the AMCAS application, see the PDF guide for applicants.
Our Alumni Enter Great Medical Schools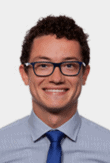 John Daines
Atlantis '17
Brigham Young University '19
Washington U. in St. Louis MD '23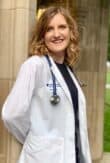 Zoey Petitt
Atlantis '17
U. of Arizona '18
Duke MD '23

Zoey Petitt
Hungary '17 || University of Arizona (undergraduate) '18
Completed Atlantis Program Location and Date:
Hungary, Summer 2017
Do you believe your Atlantis experience helped you get into your graduate program?
I believe it was very helpful.
Generally, why do you think Atlantis helped you get into your graduate program?
For me, my Atlantis experience played a key role in confirming my decision to go into medicine. This was important for me to discuss during the admissions process.
Specifically, did you talk about Atlantis in your interviews?
Yes
Yong-hun Kim
Atlantis '17
Stanford '19
Mayo Clinic MD '24

Yong-Hun Kim
Budapest, Hungary '17 || Stanford University
Program:
Budapest, Hungary – Winter 2017
Undergraduate:
Stanford University class of 2019
Major:
Computer Science
Honors:
Bio-X Grant (award for research)
Undergraduate Activities:
President and Founder of Stanford Undergraduate Hospice and Palliative Care, Volunteer for Pacific Free Clinic, Research Assistant in Wernig Pathology Lab, President of Hong Kong Student Association, violin performance
Describe Atlantis in three words:
Eye-opening. Spontaneous. Exhilarating.
Why did you choose Atlantis?
I chose the Atlantis program because it combines opportunities to shadow physicians and travel abroad, both of which I had little prior exposure to.
What was your favorite experience as an Atlantis participant?
My favorite experience as an Atlantis participant came in the stories exchanged over meals or excursions and the breadth of conversation that reflected the diversity of backgrounds within our cohort and site managers.
What was the most meaningful aspect of your time shadowing?
I appreciated the chance to speak with physicians in Budapest and hear their personal motivations for pursuing medicine because it really helped better contextualize and validate my own interest in medicine. The physicians were also just really welcoming, relatable, and down-to-earth people.
How has Atlantis helped equip you for the future?
The Atlantis program has equipped me with a better understanding of what a career in medicine looks like, which I think is an invaluable gift considering the long road ahead of those who aspire to be a physician.
How has Atlantis equipped you for active leadership in the medical field?
The ability to interact and empathize with patients of diverse backgrounds and communities is a necessity to be a leader in the medical field. I think the Atlantis program, through my interactions with mentors and their patients, has helped me take my first steps toward attaining the cultural vocabulary and literacy required of a physician.
Megan Branson
Atlantis '18
U. of Montana '19
U. of Washington MD '24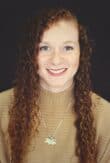 Sarah Emerick
Atlantis '19
Eckerd College '20
Indiana U. MD '25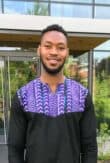 Elorm Yevudza
Atlantis '16
Amherst '19
Columbia MD '24

Elorm Yevudza
Ciudad Real, Spain '16 || Amherst College
Program:
Ciudad Real – Spain – 2016
Undergraduate:
Amherst College class of 2019
Major:
Neuroscience
Extracurricular Activities:
Track and Field, International Students Association, Charles Drew Health Professions Society
Describe Atlantis in three words:
A transformative experience.
Why did you choose the Atlantis program?
The opportunity to shadow doctors in a European country greatly appealed to me. As an international student from Ghana, I value the subtle differences in approach that doctors, depending on the country in which they are trained, use to achieve a common result: alleviating illness and improving the quality of lives.
How is Atlantis Unique?
In an increasingly globalized world, having first-hand experience with the subtleties of healthcare in different parts of the world is vital to a future health professional. Atlantis exposes participants to these nuances in healthcare approaches, and in effect helps aspiring health professionals gain a global perspective on healthcare.
What was your favorite experience as an Atlantis participant?
Experiencing the city and culture of Ciudad Real was an experience that is etched in my memory. As I practiced my very elementary Spanish with the locals and discussed various health-related issues with the doctors I shadowed, I was reminded of the uniqueness of human life. I was also reminded of the role of a health professional in society: to preserve and improve the quality of human life.
What was the most meaningful aspect of your time shadowing?
My discussions with doctors about their relations with patients was most meaningful to me. Our discussions highlighted a trend I had spotted when I shadowed doctors in Ghana: that the core of healthcare is about alleviating illness and improving the quality of life. My conversations with doctors in Ciudad Real underscored the importance of treating patients not just as cases, but as people.
How has Atlantis helped equip you for the future?
The Atlantis program has given me a broader perspective on the field of healthcare. The program has also brought wonderful people into my life. The participants that I shadowed, explored, and conversed with impressed me with their passion for healthcare. The program has also taught me to be a lifelong leader, and the importance of fostering a curiosity that will help prepare me for my future in the medical field.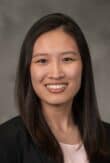 Tiffany Hu
Atlantis '16
U. of Maryland '17
U. of Michigan MD '22


Tiffany Hu
Tereul, Spain '16 || U Michigan Medical School
Program:
Teruel, Spain – Summer 2016
Undergraduate:
University of Maryland class of 2017
Admitted medical student at:
University of Michigan Medical School
Major:
Neurobiology
Honors:
Honors Integrated Life Sciences Program, Banneker/Key Scholarship
Extracurricular Activities:
American Medical Student Association Co-President & Advocacy Day Liaison, Alternative Breaks Experience Leader, Health Professions Advising Office Student Advisory Board, Biology Teach Assistant, Health Leads, Buddhist Tzu Chi Foundation, NIH Research Intern, Physicians for Social Responsibility Environment & Health Intern
Describe Atlantis in Three Words:
Educational. Eye-opening. Exhilarating.
Why did you choose Atlantis?
I wanted to expand my horizons and understand a culture of health different from the ones I am accustomed to. I had shadowed doctors in the United States and Taiwan prior to my Atlantis program experience, and being able to see first-hand the healthcare system in Spain allowed me to draw comparisons between the different complex healthcare systems.
What was your favorite experience as an Atlantis participant?
Bonding with the other participants and celebrating our time together along with the doctors we shadowed. We would discuss our interests, passions, and motivation for medicine, and it was an incredible experience to learn from and alongside them.
What was your experience with the doctors you were shadowing?
Because of the pre-established relationships with the hospitals in which we shadowed, all the doctors were very welcoming and accommodating. They were willing to translate for us and explain in detail all of their medical decisions. My doctors and I had wonderful conversations about the differences between life in Spain vs. the United States.
What was the most meaningful aspect of your time shadowing?
I was excited to scrub in on surgeries and watch as the doctor explained what he was doing throughout the operation. Before and after surgeries, as well as in my other rotations, I observed how the doctors reassured and communicated with their patients. I was able to glean insight into differences between the experience of health in Spain versus the United States through observation as well as conversations with the doctors.
How has Atlantis helped equip you for the future?
Besides the wealth of medical knowledge I gained from shadowing the doctors, I challenged myself to step outside of my cultural comfort zone and explore more than I thought I was capable of. Atlantis allowed me to make connections with people from all around the United States and abroad, and the friendships I gained helped me learn so much more than I would have on my own.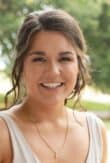 Lauren Cox
Atlantis '18
Louisiana Tech '20
U. of Arkansas MD '24

Lauren Cox
Libson, Portugal '18 || Louisiana Tech
Completed Atlantis Program Location(s):
Lisbon, Portugal
Year of most recent program:
Fall '17 – Summer '18
Season of most recent program:
Summer
Do you believe your Atlantis experience helped you get into your graduate program?
Extremely helpful
Generally, why do you think Atlantis helped you get into your graduate program?
It exposed me to shadowing that was hard to come by in the states. It also gave me a chance to see other systems of healthcare.
Specifically, did you talk about Atlantis in your interviews? If so, how much relative to other topics?
Yes – they wanted to know about my experience, and specifically how the healthcare I saw in another country compared to what I had seen in the USA.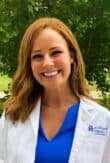 Kayla Riegler
Atlantis '18
U. of Kentucky '20
U. of Kentucky MD '24

About Atlantis
Atlantis is the leader in pre-health shadowing and clinical experience, offering short-term programs (1-10 weeks) over academic breaks for U.S. pre-health undergraduates. Medical schools want 3 things: (1)healthcare exposure, (2)GPA/MCAT, and (3)certain competencies. Atlantis gives you a great version of (1), frees you to focus on (2), and cultivates/shows (3) to medical school admissions committees.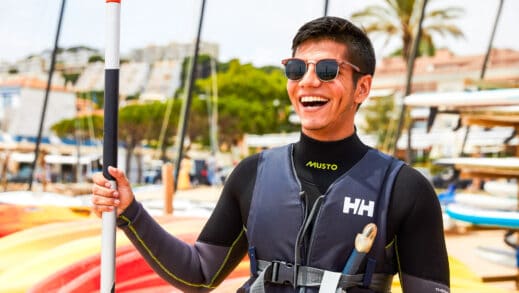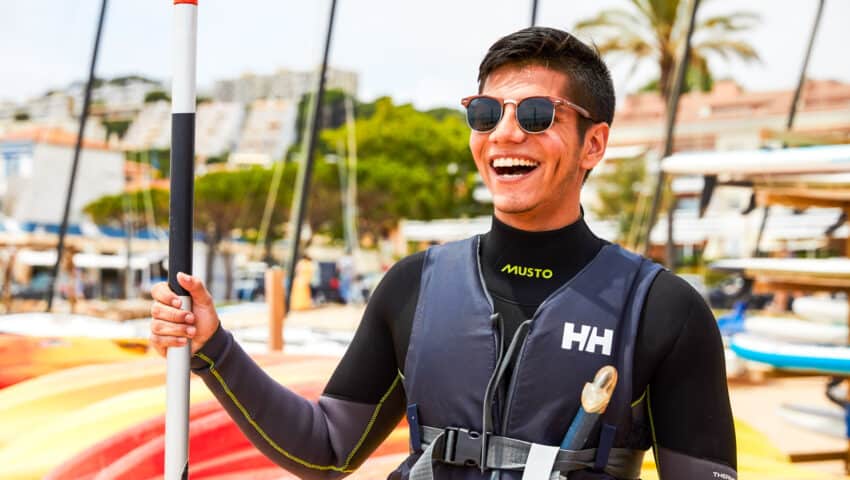 Watch Video: The Atlantis Shadowing Experience and How it Helps In Your Med/PA Admissions Future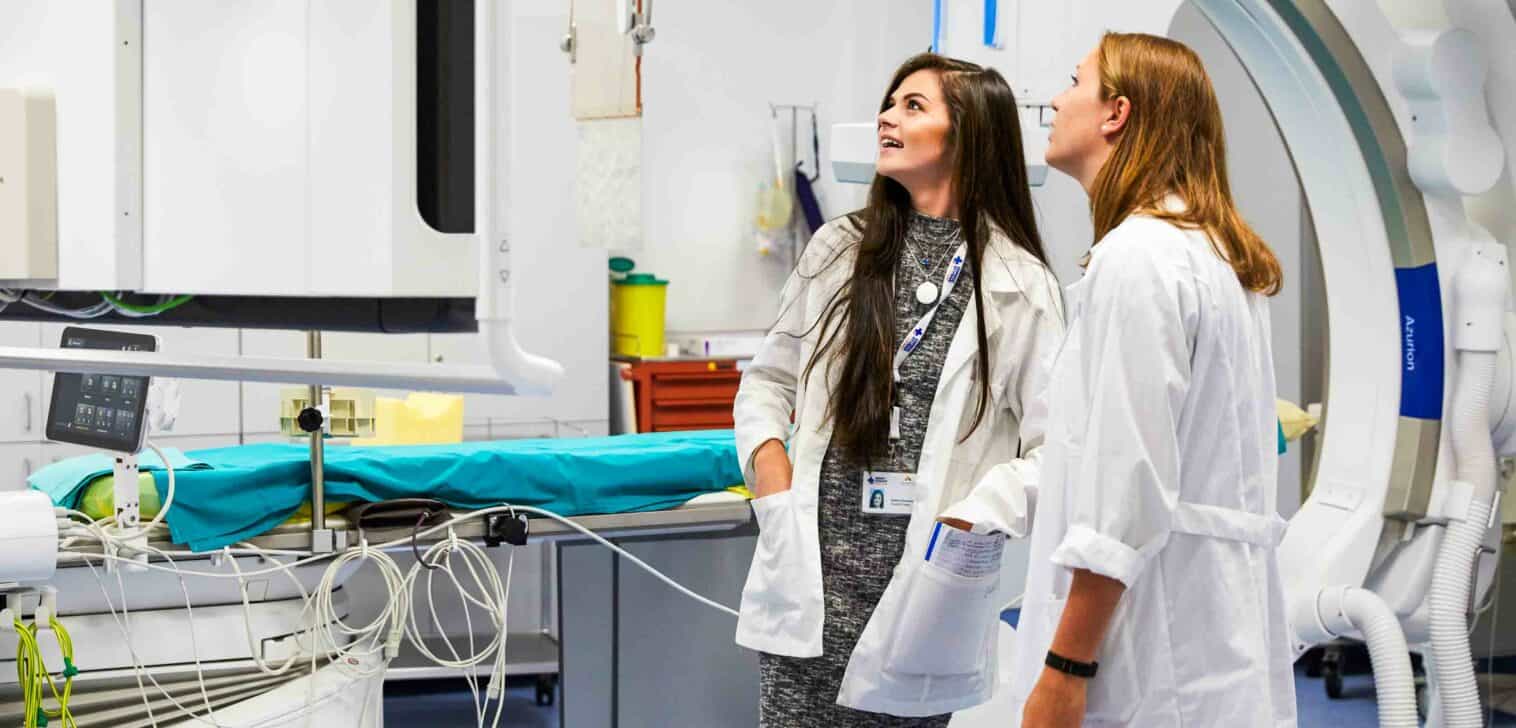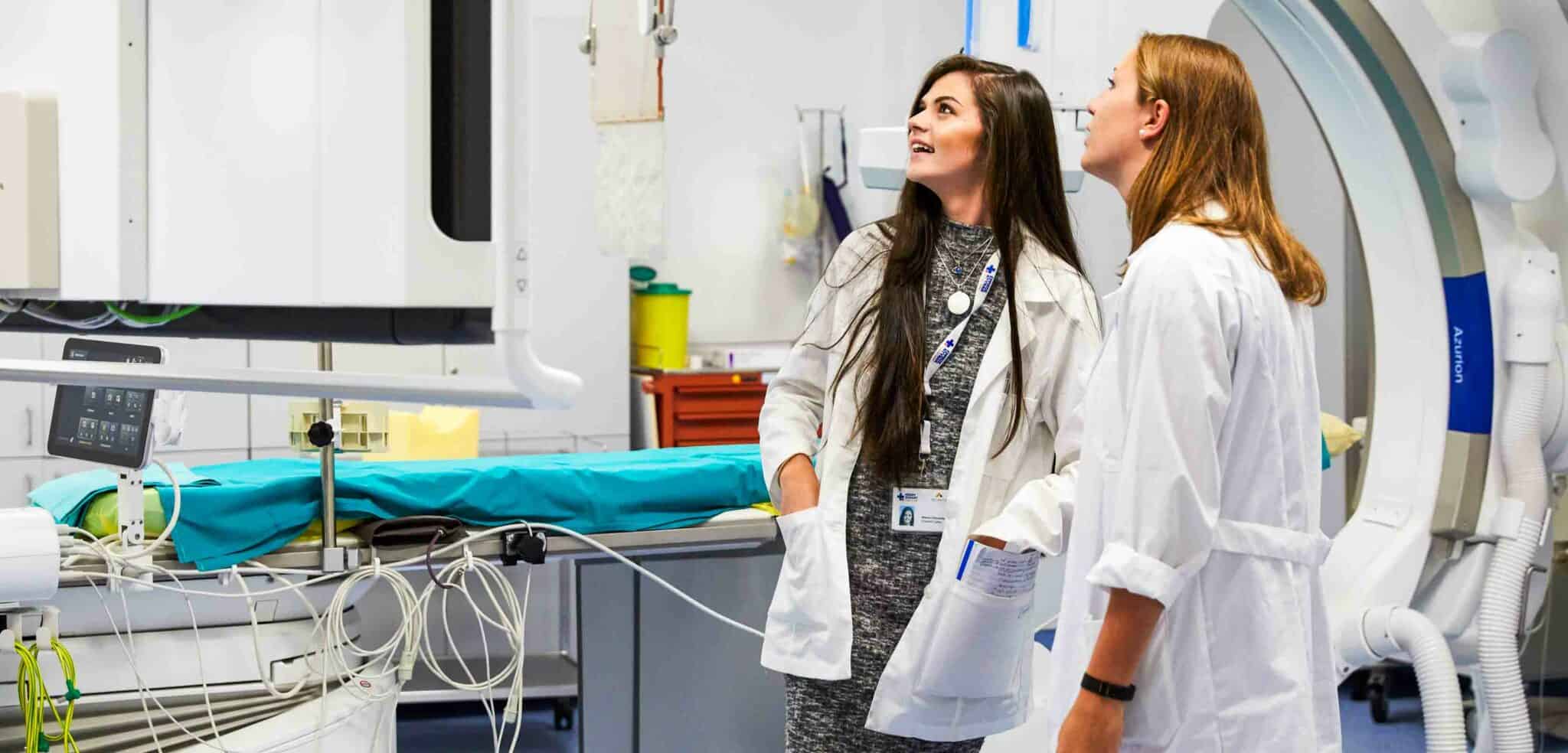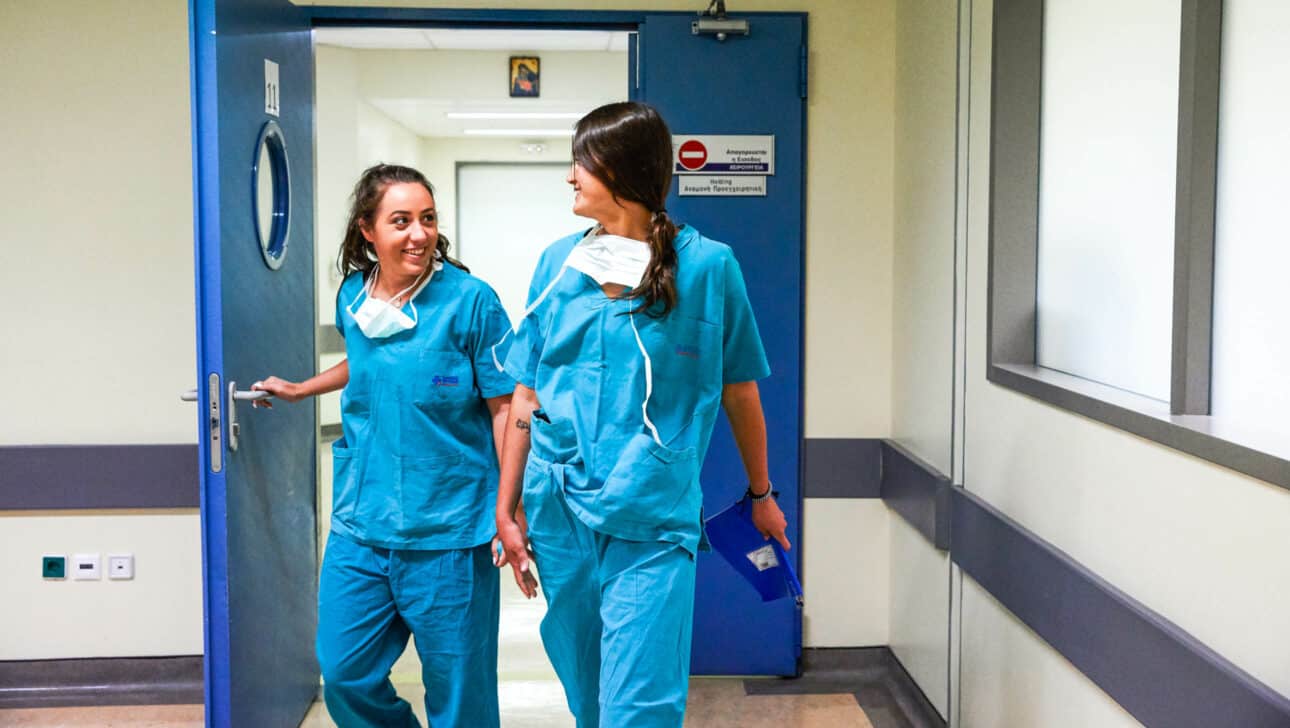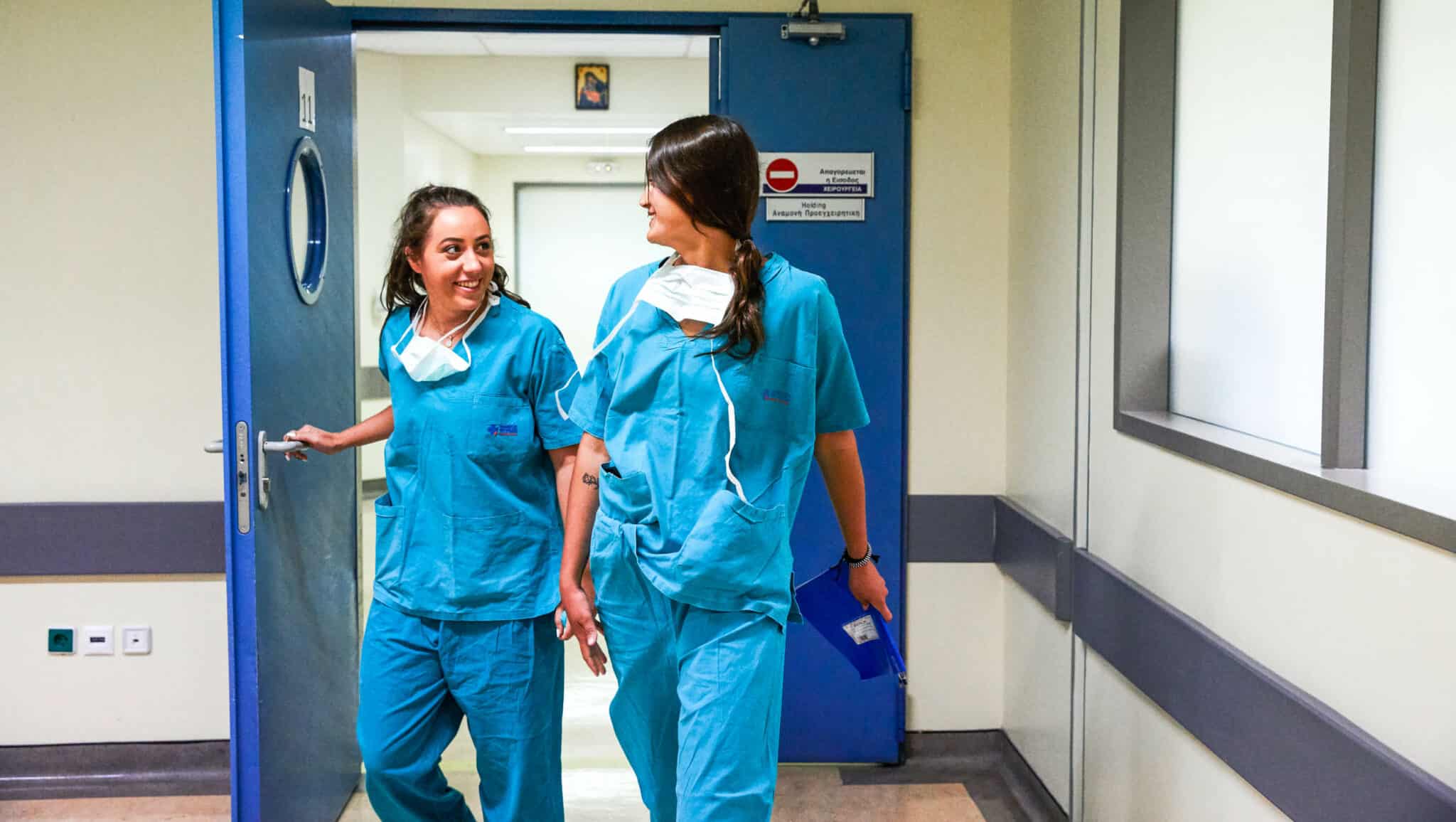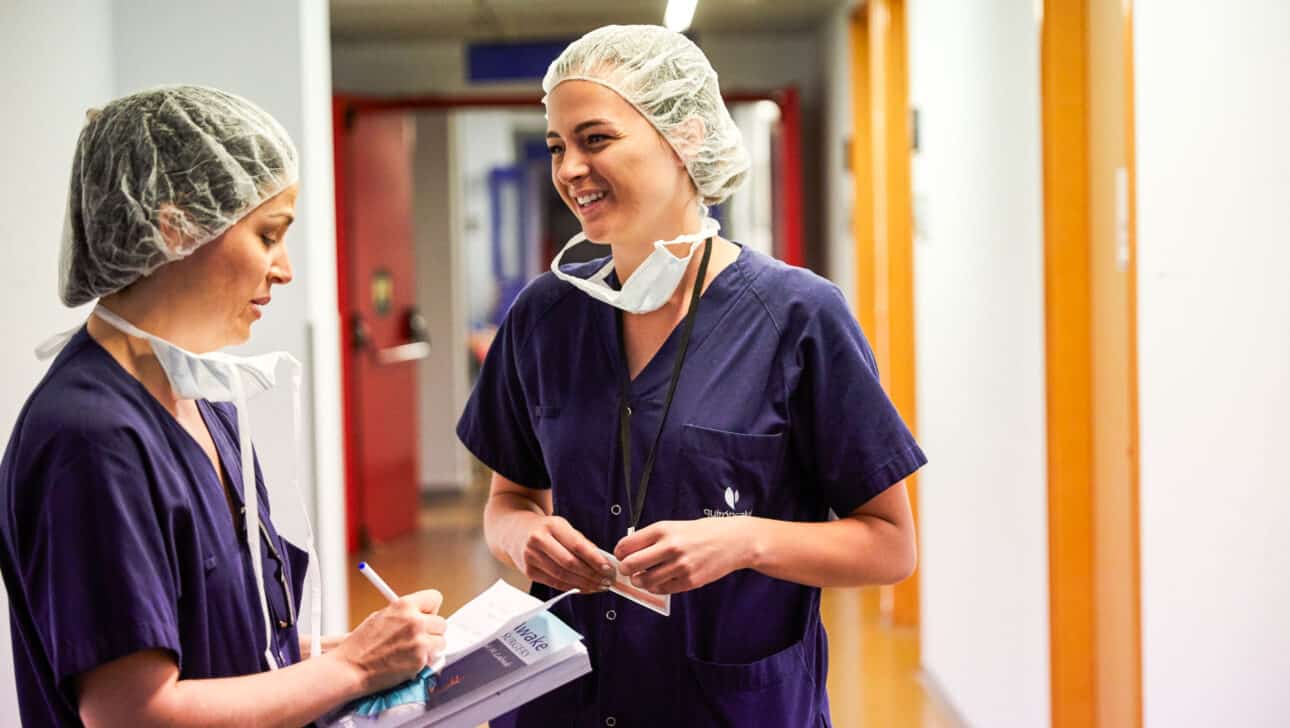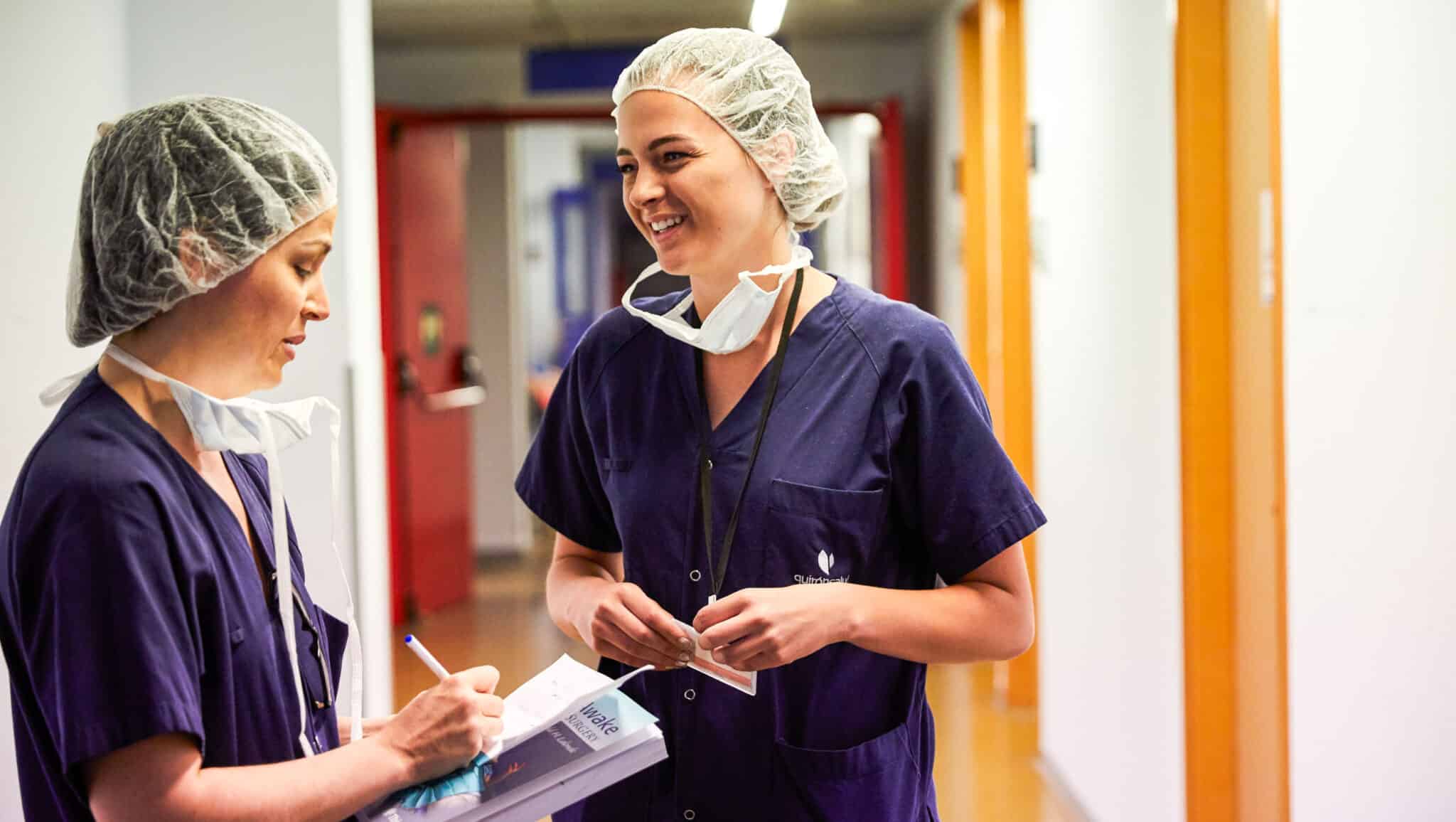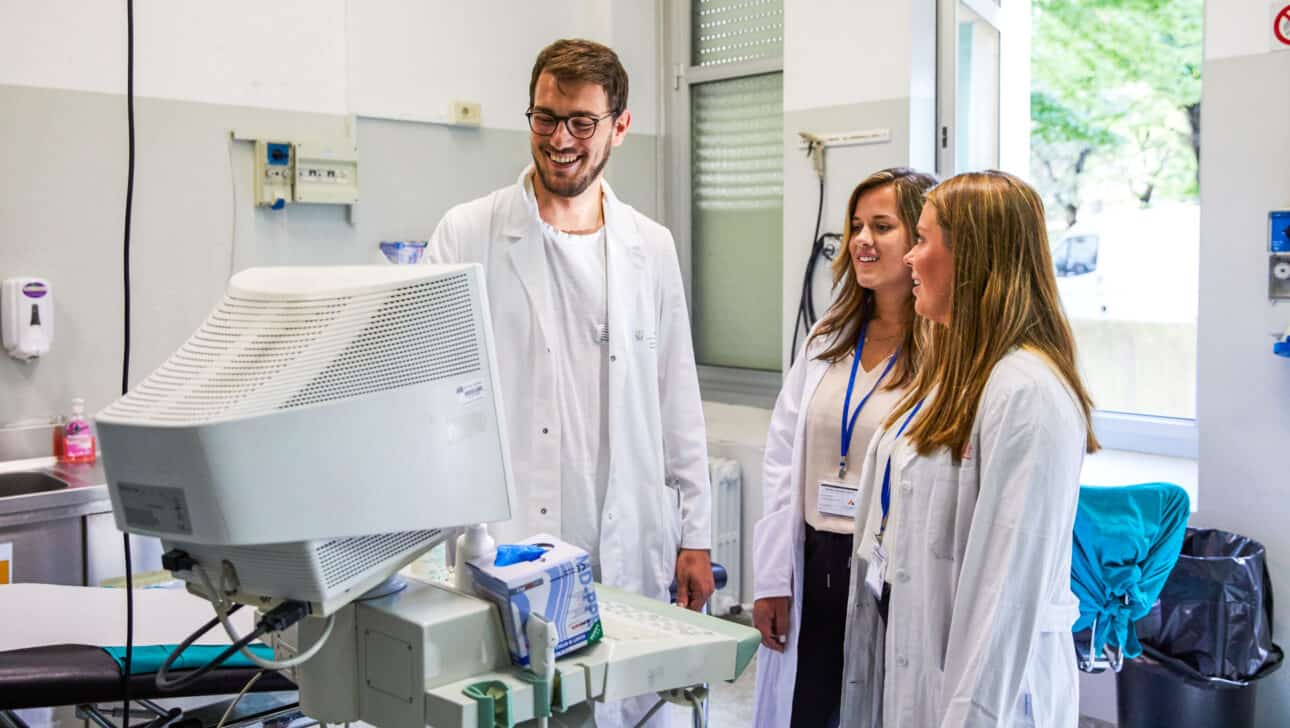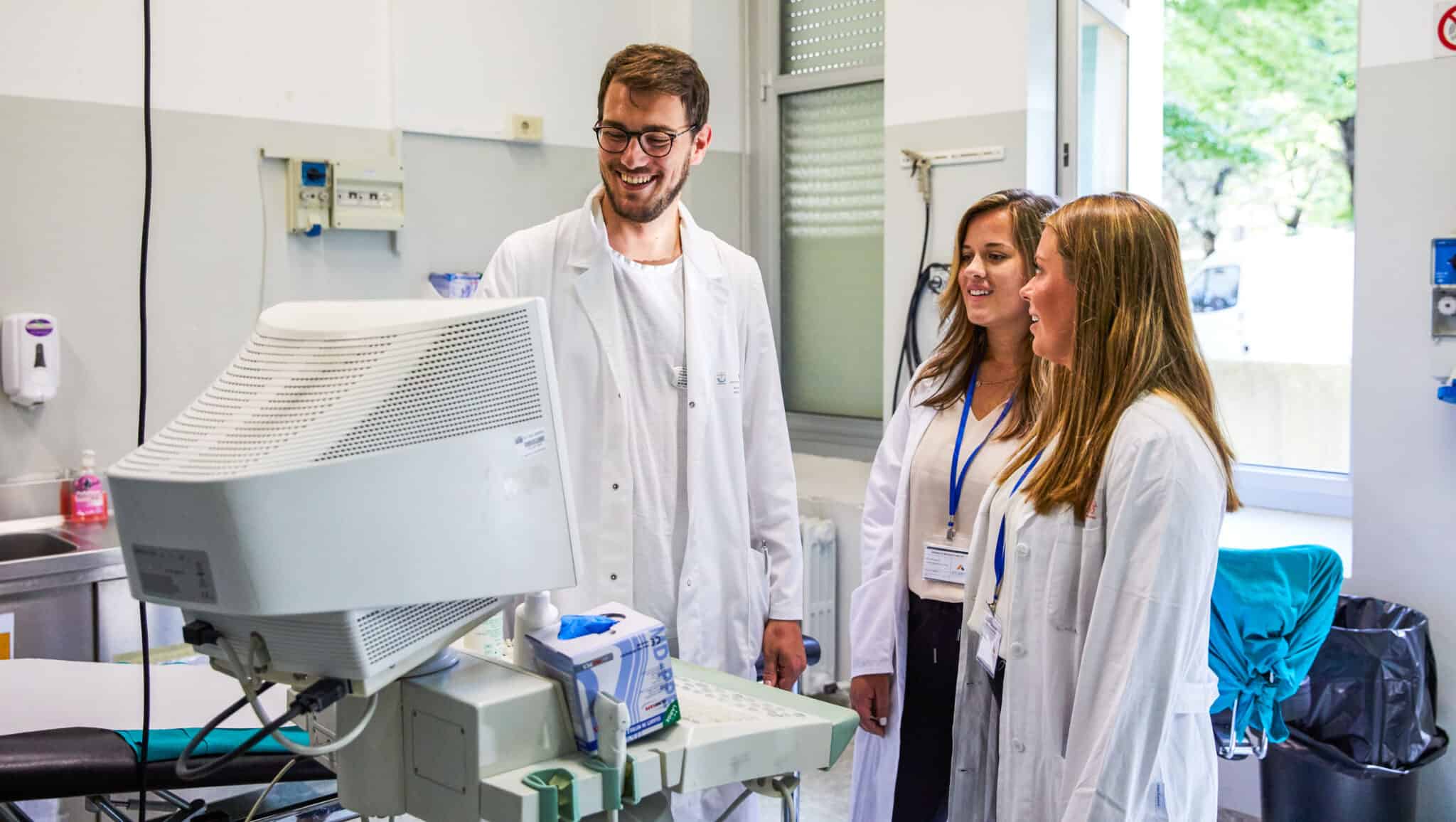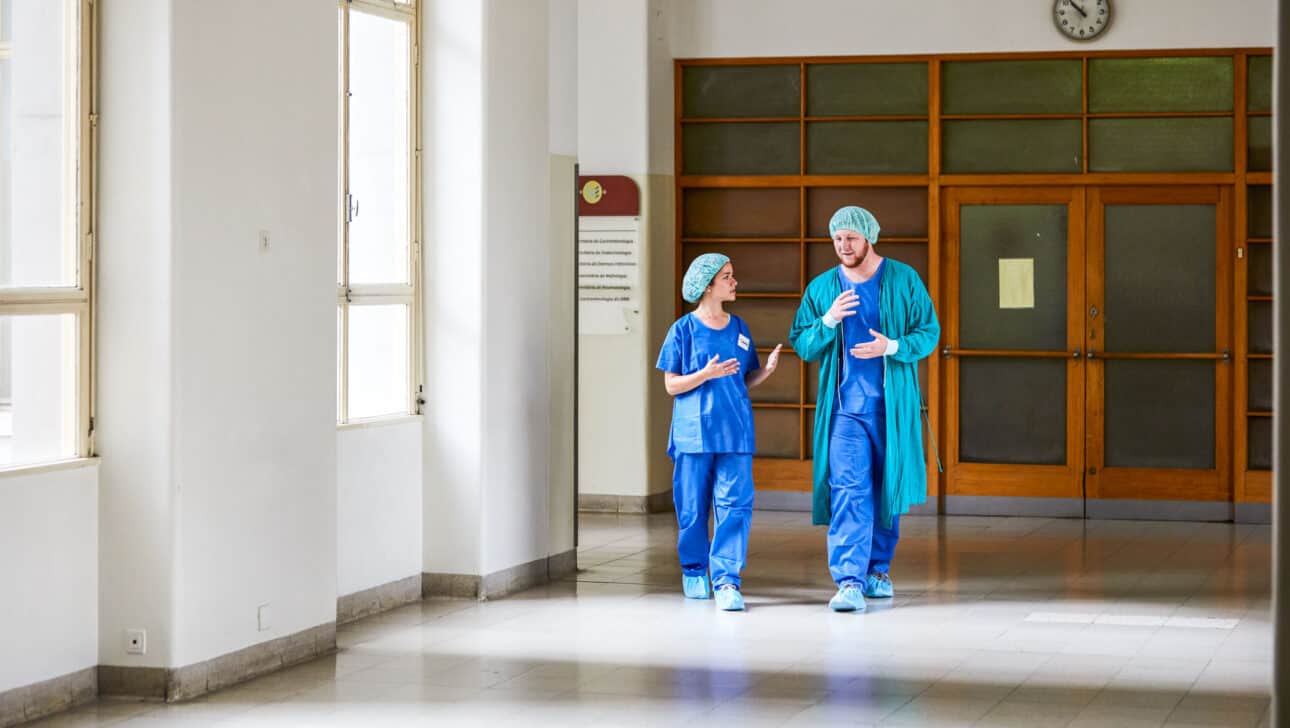 Two Atlantis alumni admitted to Top 5 MD programs wrote our widely read medical school admissions guidebook — download yours.
Get our 76-page medical school admissions guidebook, by Atlantis alumni at Harvard Medical School and Stanford School of Medicine.