Overview
Rome is the capital and the largest city in Italy. It is one of the most ancient cities in the world – beautiful, and full of history and culture. Known as the Eternal City, Rome is one of the birthplaces of Western civilization and has accrued about 2,500 years of history since its founding in 753 BC.
The historical center is a UNESCO World Heritage Site and offers many locations to see, including Vatican City, an independent country, and the only country to be geographically situated within a city.
This program includes an HMX course and the potential to earn a certificate from Harvard Medical School depending on performance in the course. The HMX course would be taken over several weeks before, during, or after your Atlantis program depending on the space available in HMX cohorts at the time that you enroll in Atlantis. Read more.
Destination Information
Official Languages:
Italian
Almost all alumni have not spoken the local language.
The City
Rome is considered a major gastronomic destination, and its cuisine is as legendary as its monuments – sampling the city's classic dishes, such as cacio e pepe, is just as quintessential a Roman experience as visiting the Colosseum!
The city has no shortage of ancient sites to visit – the Colosseum, the Pantheon, the Trevi Fountain, St. Peter's Basilica; or iconic works of art to see – by Michaelangelo and Raphael.
A program in Rome promises an exciting cultural and historical experience where students can interact with a truly unique medical climate.
Dates & Availability
May 11, 2024 - May 31, 2024 3 weeks
June 1, 2024 - June 21, 2024 3 weeks
June 22, 2024 - July 12, 2024 3 weeks
July 13, 2024 - August 2, 2024 3 weeks
You may pay over time, fundraise, consider scholarships, and more.
Participants may transfer to another program or receive a refund up until a predefined amount of time before the start date.
What's Included
Atlantis programs include ~20h/week of shadowing, housing, some meals, transportation, travel health insurance, and more. Airfare is not included but can be very affordable.
What's Included
On Program Components
Pre/Post Program Components
Hospital Overview
Regina Elena Hospital
Regina Elena Hospital is the national cancer institute of Rome. The Institute has been operating in the most advanced areas of research and treatment of oncological diseases since 1933. Regina Elena is involved in national and international research, in biomolecular and instrumental diagnostics, in epidemiology as well early diagnostics, and it implements standard or innovative protocols for the treatment and rehabilitation of cancer patients. In surgery, the Institute was among the first to introduce laparoscopy and robotic surgery. Its mission is to achieve excellence in the prevention, diagnosis, and treatment of tumors through research in the fields of epidemiology, etiology, neoplastic transformation and progression, and experimental therapies.
San Camillo-Forlanini Hospital
The San Camillo-Forlanini hospital is a public hospital in Rome. The hospital is part of the regional health system and offers 9 different departments. The Forlanini hospital is the regional transplant center for kidney, liver, bone marrow, heart, pancreas, and pancreatic cells, and is also the regional blood center. The hospital hosts a variety of volunteer associations, which make up the Network of Solidarity. This network's intention is to create a mode of collaboration between health professionals and volunteers. The hospital's structure and departments are organized within 14 pavilions, with a total area of 238,000 square meters.
Spallanzani Hospital
The Lazzaro Spallanzani National Institute for Infectious Diseases is an infectious disease hospital in the city of Rome. Institute for Infectious Diseases takes its name from the Italian scientist who was one of the founders of experimental biology. The hospital was inaugurated in 1936 as a facility for the prevention, diagnosis, and treatment of infectious diseases. It has around 300 beds in 15 different pavilions. It is the Italian national reference center for Ebola patients. During the COVID-19 pandemic, the Spallanzani Institute was the first research center in Europe to isolate the genomic sequence of SARS-CoV-2 and upload it to GenBank.
Trastevere
Rome is full of some of the most frequently visited tourist attractions in the entire world. You'll realize pretty quickly, though, that Rome has some hidden secrets that don't always make their way to the tourist guides. If you're looking for small winding streets, flowered terraces, and laundry lines overlooking the cobblestones below, the Trastevere neighborhood delivers. Keep your eye out for some unique restaurants, art shops, and vintage stores, and experience the more 'underground' side of Rome.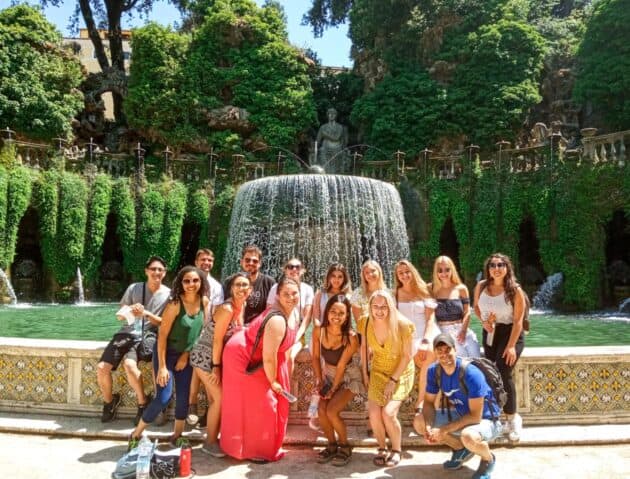 This program was the best thing I could have ever done. I was shown so many different specialties and feel I am so much more confident in going into medicine after this program.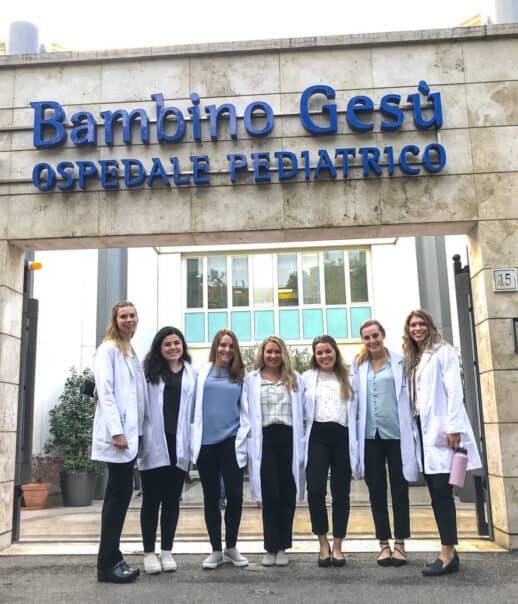 Excursions
Our excursions are designed to offer a deeper look into your host culture, for both the educational benefit and the enjoyment of exploring a new place with others who share your interests in travel and medicine. Excursions range from historical tours to culinary and cultural explorations.
Your Site Manager will inform you of the excursions they have planned during your program orientation. If you make travel plans outside of your city for a weekend and it conflicts with the events your Site Manager has planned, notify your Site Manager several days in advance so that they can plan accordingly.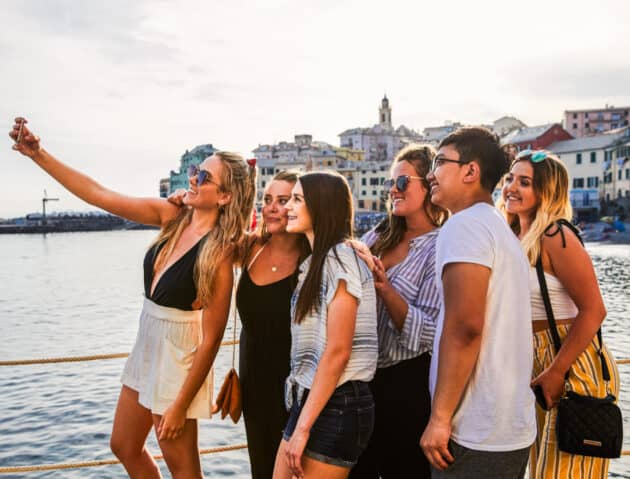 Clinical Experience that Stands Out to Schools
Medical schools want 3 things: healthcare exposure, GPA/MCAT, and certain competencies. Uniquely, "360 Shadowing" gives you the best version of the 1st, frees you to focus on the 2nd, and cultivates/shows the 3rd to medical school admissions.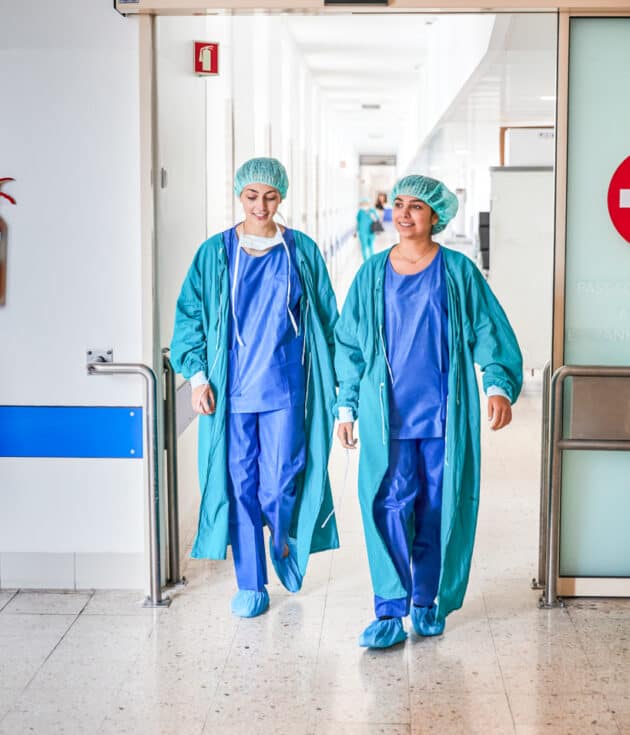 Funding Your Future
The cost of Atlantis isn't too dissimilar from the cost of many study abroad programs that you may find. And we're here to help: from our extensive fundraising guide to flexible payment plans and financing options, we make the process simple and easy, allowing you to focus on what really matters.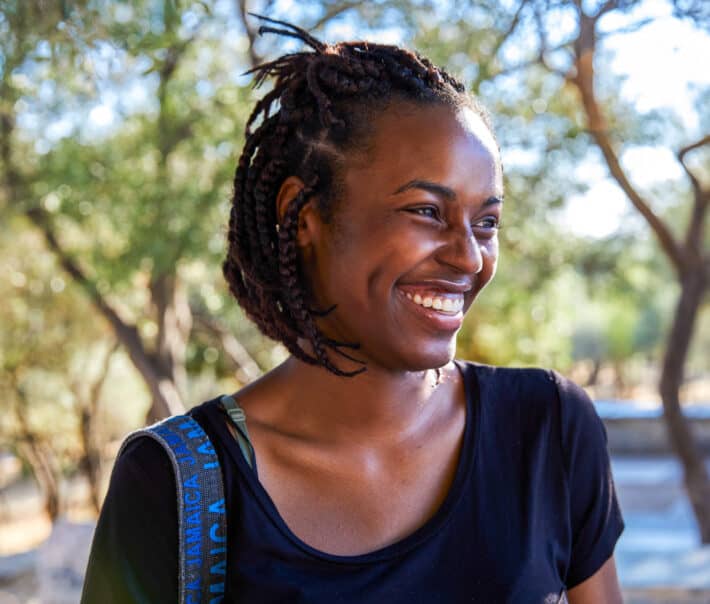 Bring a Friend
Consider bringing a friend to the same program you're applying to. Although the vast majority of Atlantis alumni have gone on programs without knowing someone in their cohort, bringing a friend allows your experience to be shared in a unique way, while still allowing you one of the benefits of Atlantis: meeting new pre-health friends from across the country. Consider sharing this idea with your friends.