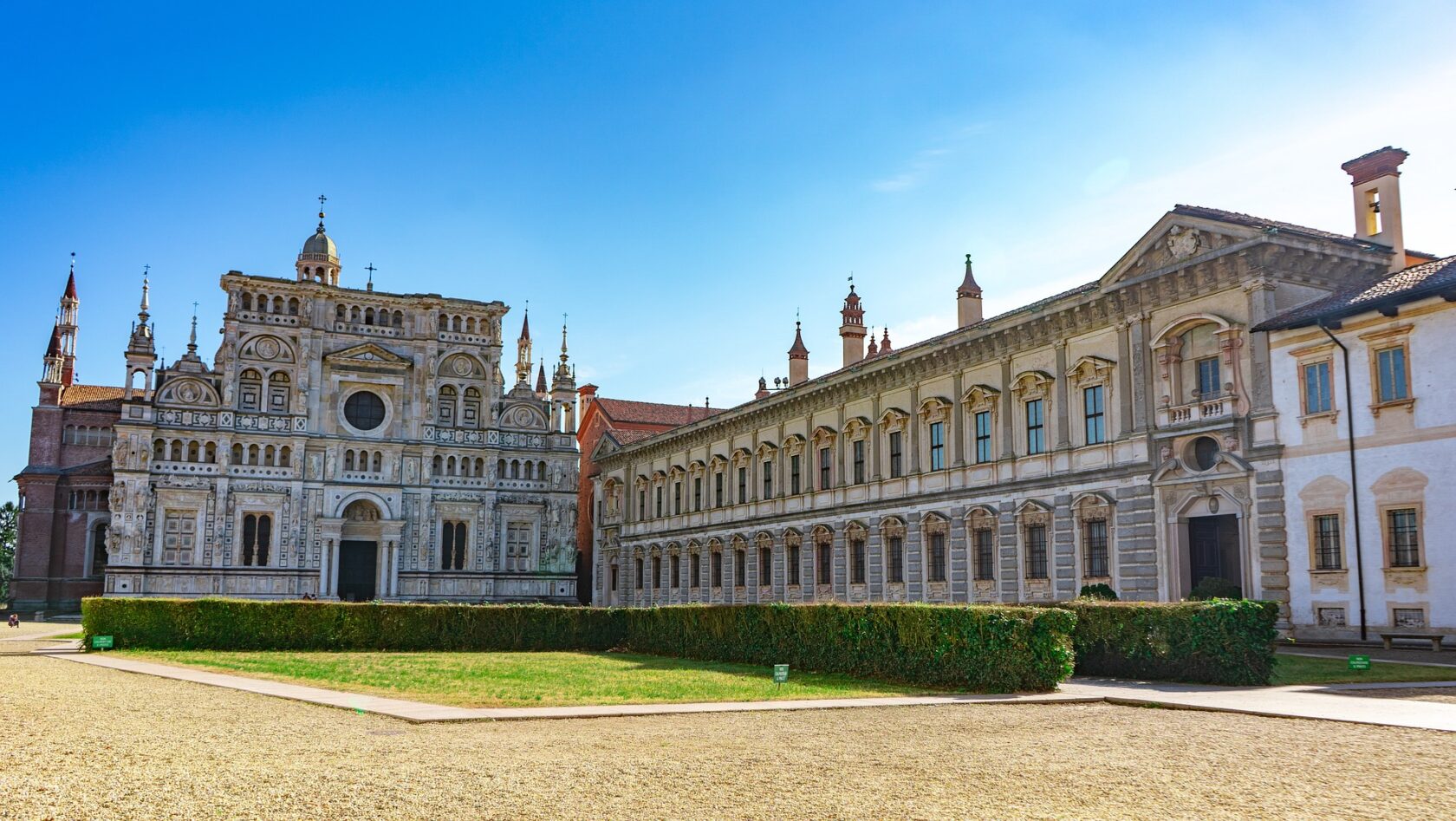 Overview
Pavia is a mid-sized city, about 30 miles south of Milan, in the southern part of the Lombardy region – that is to say, deep in the heart of northern Italy's rice-growing territory.
No visit to Pavia would be complete without a visit to the famous Carthusian Monastery known as the Certosa di Pavia – the most impressive example of Renaissance architecture in the region. Founded as a monastery in 1396, most of the building dates from the 15th century.
Pavia also has a prestigious University (IUSS) engaged in several international exchange programs, lively cultural life, and a wide variety of delicious, traditional Italian food.
Destination Information
Official Languages:
Italian
Almost all alumni have not spoken the local language.
The City
Pavia dates back to pre-Roman times and possesses a wealth of important historical sites, including many churches and museums, and a 14th century walled monastery: Certosa di Pavia.
In medieval times, Pavia was known as the "city of a hundred towers." Although not many of these towers remain, there is still a great deal to enjoy as you explore the narrow streets of the historic center, including numerous churches and pretty small piazzas, the castle, and the cathedral.
Dates & Availability
May 11, 2024 - May 31, 2024 3 weeks
June 1, 2024 - June 21, 2024 3 weeks
June 22, 2024 - July 12, 2024 3 weeks
July 13, 2024 - August 2, 2024 3 weeks
You may pay over time, fundraise, consider scholarships, and more.
Participants may transfer to another program or receive a refund up until a predefined amount of time before the start date.
What's Included
Atlantis programs include ~20h/week of shadowing, housing, some meals, transportation, travel health insurance, and more. Airfare is not included but can be very affordable.
What's Included
On Program Components
Pre/Post Program Components
Hospital Overview
Fondazione IRCCS Policlinico San Matteo
Fondazione IRCCS Policlinico San Matteo is located near the city center of beautiful Pavia, Italy. It is just a quick train or bus trip from the Milan metropolitan center. The Hospital San Matteo was started in 1449, and in 1932 it moved to its present campus of pavilions where it has over 1,000 beds. This public hospital has a strong university presence and is a general hospital that covers all aspects of medicine. The hospital has a strong commitment to research, service, and teaching.
Fondazione Salvatore Maugeri
Fondazione Salvatore Maugeri is a research hospital located in the heart of the beautiful city of Pavia, near the Ticino river. The clinical and research focuses of the hospital are the diagnosis and treatment of occupational diseases, the prevention of risks in work environments, and the rehabilitation of people suffering from cardiovascular, respiratory, or neuromotor disorders. The hospital's foundation is tied to Professor Salvatore Maugeri's creation of the "Clinica del Lavoro" in 1965 – a private law firm established to support the activities of the University of Pavia in workers' health protection. Fondazione Salvatore Maugeri belongs to a qualified circle of highly specialized institutions for the National Health System.
Magnificent Monastery
The excursion to Certosa di Pavia is incredible. When you first see the monastery – one of the largest and most beautiful in all of Italy – you will be struck by its beauty and by the history, art, and architecture which can all be found in this magical place. You could write pages about this incredible place and probably still wouldn't do it justice.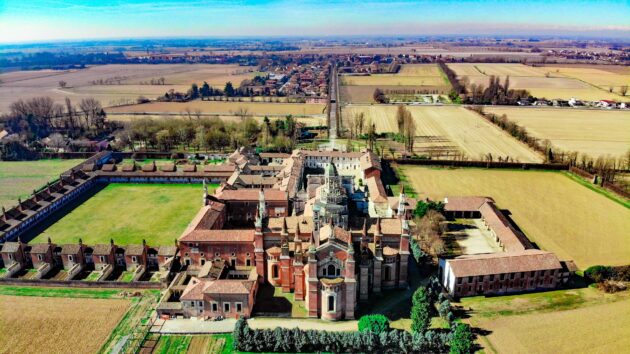 I absolutely loved my experience. My site managers did an amazing job giving us a real authentic Italian experience and were also very helpful with any questions we had. My group overall was fantastic, and it really made the trip that much better. I am so happy to have been able to see a different kind of healthcare system and use what I've learned in the hospital in my future career in medicine.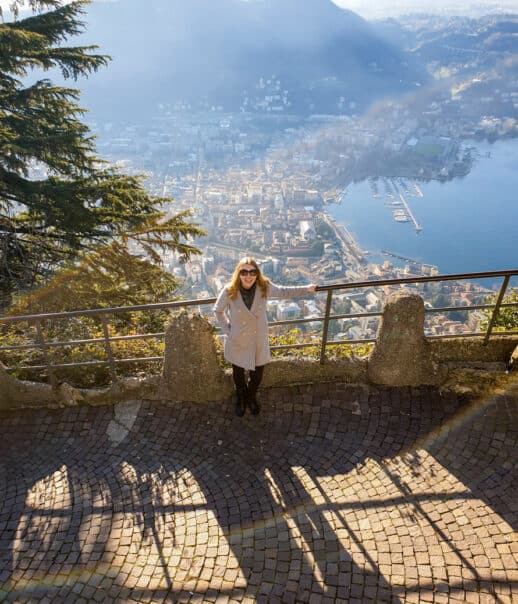 Excursions
Our excursions are designed to offer a deeper look into your host culture, for both the educational benefit and the enjoyment of exploring a new place with others who share your interests in travel and medicine. Excursions range from historical tours to culinary and cultural explorations.
Your Site Manager will inform you of the excursions they have planned during your program orientation. If you make travel plans outside of your city for a weekend and it conflicts with the events your Site Manager has planned, notify your Site Manager several days in advance so that they can plan accordingly.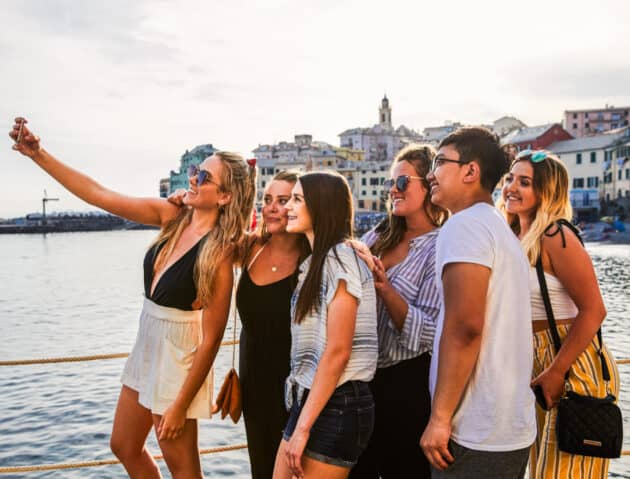 Clinical Experience that Stands Out to Schools
Medical schools want 3 things: healthcare exposure, GPA/MCAT, and certain competencies. Uniquely, "360 Shadowing" gives you the best version of the 1st, frees you to focus on the 2nd, and cultivates/shows the 3rd to medical school admissions.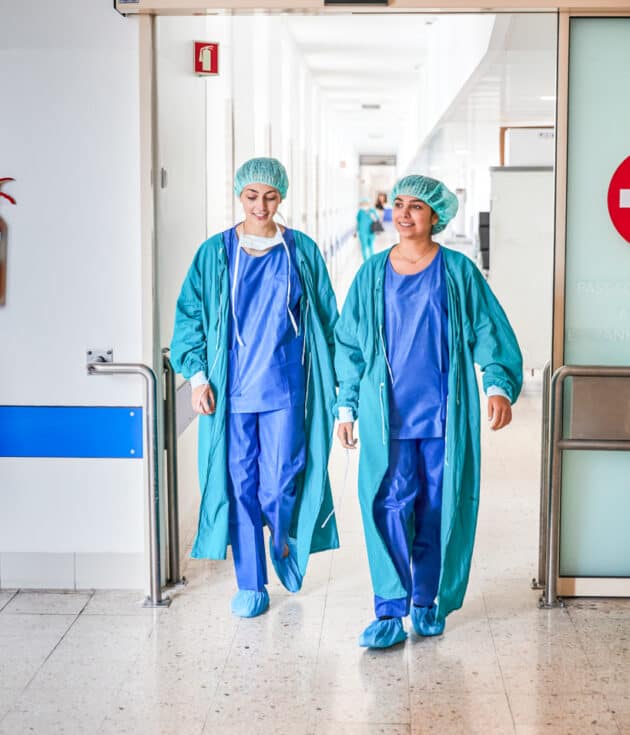 Funding Your Future
The cost of Atlantis isn't too dissimilar from the cost of many study abroad programs that you may find. And we're here to help: from our extensive fundraising guide to flexible payment plans and financing options, we make the process simple and easy, allowing you to focus on what really matters.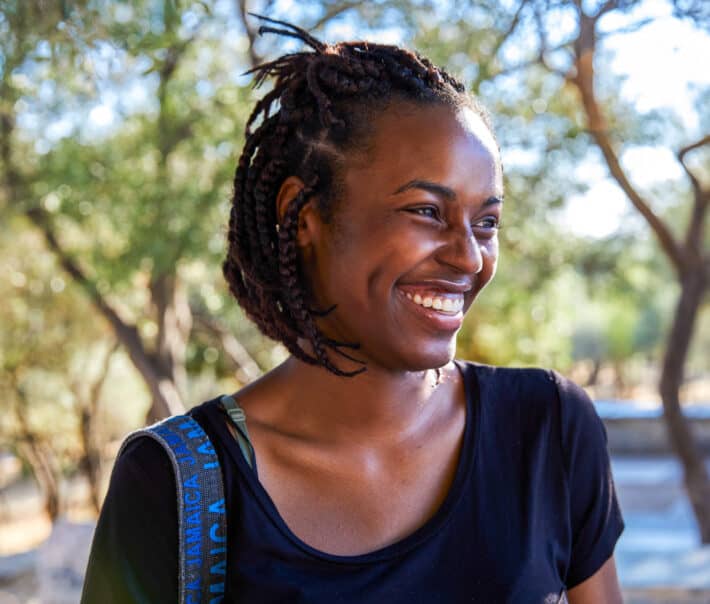 Bring a Friend
Consider bringing a friend to the same program you're applying to. Although the vast majority of Atlantis alumni have gone on programs without knowing someone in their cohort, bringing a friend allows your experience to be shared in a unique way, while still allowing you one of the benefits of Atlantis: meeting new pre-health friends from across the country. Consider sharing this idea with your friends.