Overview
Lisbon is the capital city of Portugal. Located on the Atlantic Ocean and the Tagus River, Lisbon is not only the capital of Portugal but is also considered one of the most global cities due to its rich cultural, economic, and trade history. Lisbon is one of the oldest cities in Europe, and its deep history is evident in its intricate architecture, wealth of artistic treasures, and abundance of scenic neighborhoods.
Lisbon has traditionally been a large hub for international trade across the Atlantic Ocean and is one of the most important ports in Europe. As the city predates even Rome, it is the oldest city in Western Europe and continues to grow both in size and influence every year.
Lisbon sports many styles of architecture featuring millennium-old buildings and is sure to inspire with its rich historical significance and beautiful cityscapes.
This program includes an HMX course and the potential to earn a certificate from Harvard Medical School depending on performance in the course. The HMX course would be taken over several weeks before, during, or after your Atlantis program depending on the space available in HMX cohorts at the time that you enroll in Atlantis. Read more.
Destination Information
Official Languages:
Portuguese
Almost all alumni have not spoken the local language.
The City
Lisbon is a city that you want to discover little by little, seeing what appears in each neighborhood. For instance, Baixa is home to the Belém Tower and the Jerónimos Monastery, both declared World Heritage Sites by UNESCO. You'll also find the original Museum of Cars and the modern Belém Cultural Center.
Oh, and you cannot forget to taste the delicious cream cakes!
The evening is the ideal time to visit Chiado and Bairro Alto. In the new part of the city, you can visit some noteworthy museums such as the Calouste Gulbenkian Museum or the National Tile Museum.
Along the coastal road of Lisbon, you can easily reach beaches and summer resorts that combine villas and hotels from the early twentieth century with marinas, terraces, and excellent golf courses. Continuing along the coast you will find world-famous surf spots, and also palaces scattered throughout the cultural landscape of Sintra, a World Heritage Site.
Dates & Availability
June 1, 2024 - June 21, 2024 3 weeks
June 22, 2024 - July 12, 2024 3 weeks
July 13, 2024 - August 2, 2024 3 weeks
You may pay over time, fundraise, consider scholarships, and more.
Participants may transfer to another program or receive a refund up until a predefined amount of time before the start date.
What's Included
Atlantis programs include ~20h/week of shadowing, housing, some meals, transportation, travel health insurance, and more. Airfare is not included but can be very affordable.
What's Included
On Program Components
Pre/Post Program Components
Hospital Overview
Centro Hospitalar de Lisboa Central
Founded in the fifteenth century, Centro Hospitalar de Lisboa Central is located in Lisbon, where there are currently six different locations. Open since 2007, the Centro Hospitalar provides treatment in a wide range of specialties and, as of 2013, CHLC had 7,322 employees, serving about 100 buildings, for a total of 1,352 beds.
Centro Hospitalar Lisboa Norte
Centro Hospitalar Lisboa Norte is a public general hospital located in the beautiful city of Lisbon, Portugal. The Centro Hospitalar Lisboa Norte is located in the university district and is easily accessible via the city's metro rail system. With a wide range of departments available, this teaching hospital is afforded a wealth of resources by the Faculty of Medicine of Lisbon and engages in extensive medical research.
Centro Hospitalar Lisboa Ocidental
Centro Hospitalar de Lisboa Ocidental (CHLO) is divided into 3 different hospitals: Hospital de Egas Moniz, Hospital de San Francisco Xavier, and Hospital de Santa Cruz. Egas Moniz hospital has around 380 beds and was initially founded in 1902 to serve the Portuguese military. The Hospital de San Francisco Xavier is a general hospital; it was founded in the 1970s as a result of overcrowding and poor conditions within other hospitals, and currently has over 300 beds. Hospital de Santa Cruz was founded in 1908 but underwent major reform between 1970 and 1990. Since then, it has continued to expand and now includes over 230 beds and over 900 employees. The mission of CHLO as a whole offers education, research, and training opportunities to health professionals and the surrounding community.
The Balconies of Lisbon
You'll discover very quickly that Lisbon's tight, winding streets are also home to an abundance of flower-covered balconies overlooking the cobblestones below. You'll probably want to stop and take pictures of about 1,000 of them – but we're told by our Portuguese staff that this is a notoriously American thing to do. Hey, no shame!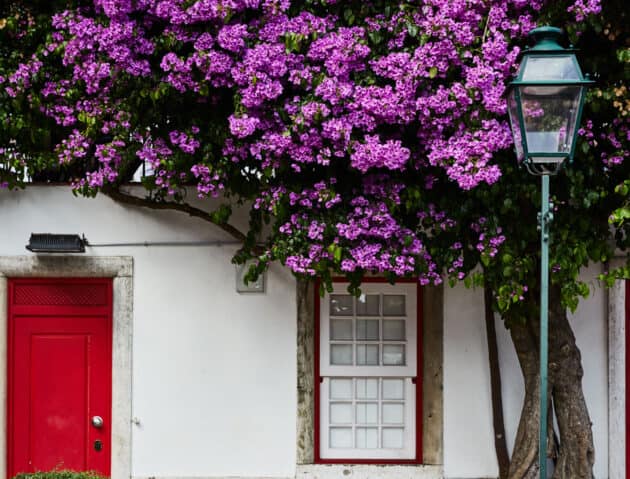 It was the closest I could be to being a doctor/surgeon without being one. It is definitely an eye-opener and an experience every pre-med student should experience.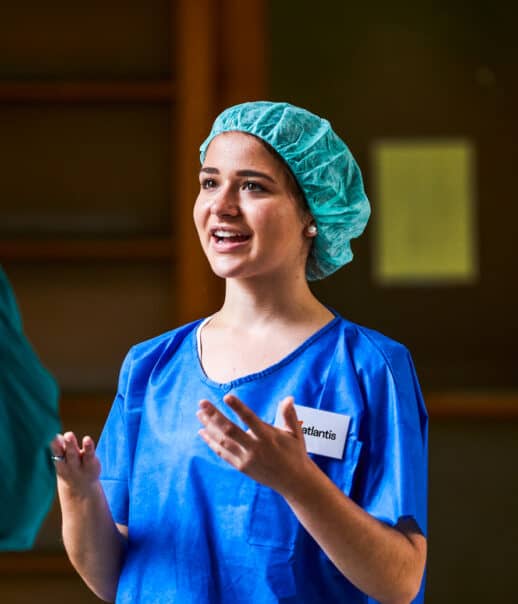 Excursions
Our excursions are designed to offer a deeper look into your host culture, for both the educational benefit and the enjoyment of exploring a new place with others who share your interests in travel and medicine. Excursions range from historical tours to culinary and cultural explorations.
Your Site Manager will inform you of the excursions they have planned during your program orientation. If you make travel plans outside of your city for a weekend and it conflicts with the events your Site Manager has planned, notify your Site Manager several days in advance so that they can plan accordingly.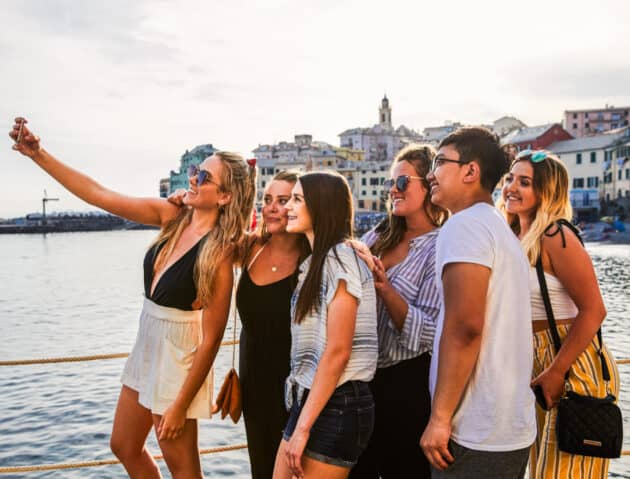 Clinical Experience that Stands Out to Schools
Medical schools want 3 things: healthcare exposure, GPA/MCAT, and certain competencies. Uniquely, "360 Shadowing" gives you the best version of the 1st, frees you to focus on the 2nd, and cultivates/shows the 3rd to medical school admissions.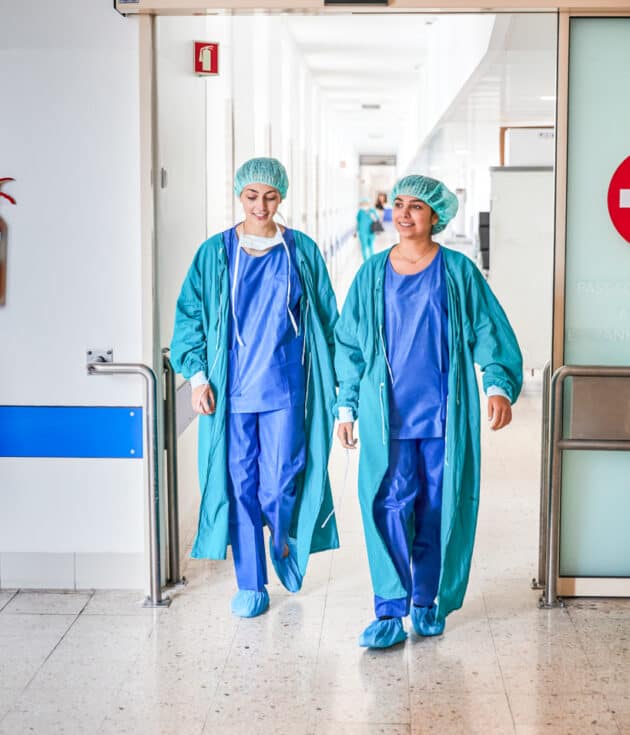 Funding Your Future
The cost of Atlantis isn't too dissimilar from the cost of many study abroad programs that you may find. And we're here to help: from our extensive fundraising guide to flexible payment plans and financing options, we make the process simple and easy, allowing you to focus on what really matters.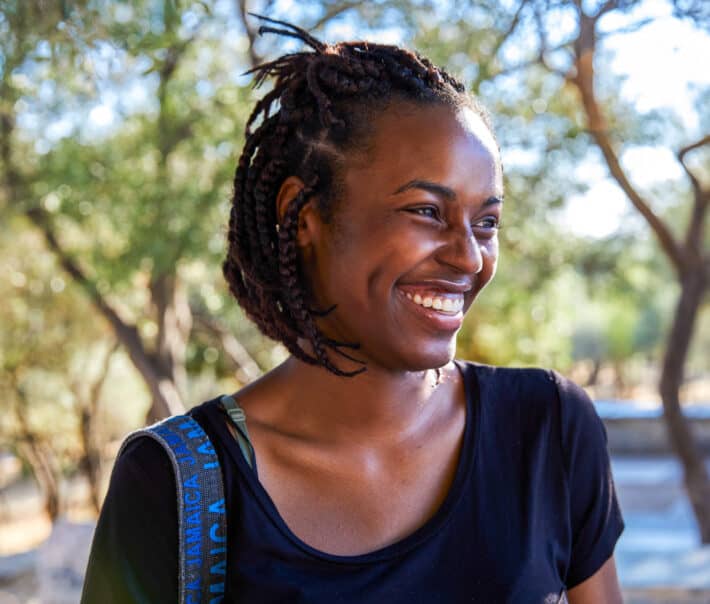 Bring a Friend
Consider bringing a friend to the same program you're applying to. Although the vast majority of Atlantis alumni have gone on programs without knowing someone in their cohort, bringing a friend allows your experience to be shared in a unique way, while still allowing you one of the benefits of Atlantis: meeting new pre-health friends from across the country. Consider sharing this idea with your friends.