Overview
Budapest – the "Pearl of the Danube" – is a 19th-century outgrowth of the Austrian-Hungarian Empire, although this area of Central Europe has been populated since Roman times. Budapest has two sides, Buda and Pest, connected by bridges and representing two different characters of the city. Suburban Buda and its historic castle district offer museums, medieval streets and houses, caves, and Roman ruins. The dynamic Pest side boasts the largest parliament building in Europe, riverside promenades, flea markets, bookstores, antique stores, and café houses. The central area of Budapest along the river Danube is classified as a UNESCO World Heritage Site.
Destination Information
Official Languages:
Hungarian
Almost all alumni have not spoken the local language.
The City
Overall, Budapest has much to offer and much to soak up during your stay there. The city imparts the feeling that something out of the ordinary is always just around the corner – what, exactly, is up to you to discover!
You don't want to miss out on seeing St. Stephen's Basilica, a Roman Catholic basilica and Budapest's largest church. It was built over half a century, beginning in 1851 and completed in 1905 and it is named in honor of Stephen, the first King of Hungary. It is located in the city's center so you cannot miss it on foot.
Also be sure to check out the Hungarian Parliament, the most iconic Hungaria building and one of the main symbols of the city. The Parliament building is located on the eastern bank of the Danube, on the Pest side and it has almost 700 rooms and measures 268 meters long by 118 wide. It is a mixture of various architectural styles – its floor plan is Baroque, its facade shows Gothic decoration, and its ceilings are decorated in Renaissance style. The House of Parliament is home to Hungary's legislative body and the Holy Crown.
Dates & Availability
June 1, 2024 - June 21, 2024 3 weeks
June 22, 2024 - July 12, 2024 3 weeks
July 13, 2024 - August 2, 2024 3 weeks
August 3, 2024 - August 23, 2024 3 weeks
You may pay over time, fundraise, consider scholarships, and more.
Participants may transfer to another program or receive a refund up until a predefined amount of time before the start date.
What's Included
Atlantis programs include ~20h/week of shadowing, housing, some meals, transportation, travel health insurance, and more. Airfare is not included but can be very affordable.
What's Included
On Program Components
Pre/Post Program Components
Hospital Overview
György Gottsegen Hospital – Hungarian Institute of Cardiology
The Gottsegen National Cardiovascular Center is the leading institution in the country and covers the entire spectrum of both adult and pediatric cardiology. It provides a first-class service in cardiology patient care, scientific research, and medical education. They are performing the most extensive and expensive treatment modalities in Hungary as the only center, such as interventional pediatric cardiology, pediatric and adult heart transplantation, pediatric heart surgery as well as ventricular assist device therapy, adult non-coronary catheter interventions, and adult congenital heart disease therapy. The Institute serves an average of 9,000 inpatients and 90,500 outpatients annually on 282 beds and 28 specialized outpatient clinics.
Natural Spas
Budapest is famous for its spas and bathhouses. You have probably seen photos of what look like large indoor (or outdoor) pools full of steamy waters in the middle of winter. These spas are classic tourist attractions – and for good reason. The city of Budapest sits on top of over 100 natural thermal springs, which are funneled into Turkish-style bathhouses. This natural hot tub effect is known to have revitalizing benefits for the skin and body, and might be just what you need after a long day of shadowing!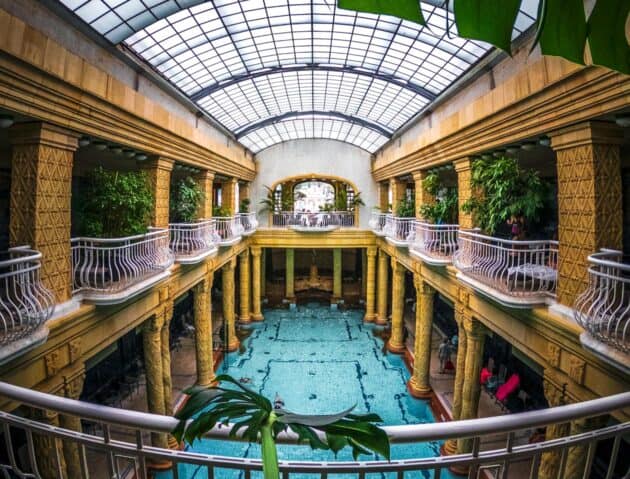 I was able to learn things not only about medicine but also about myself and the world we live in. I discovered the specific path of medical education I was to pursue and do not believe I would have done so without this program.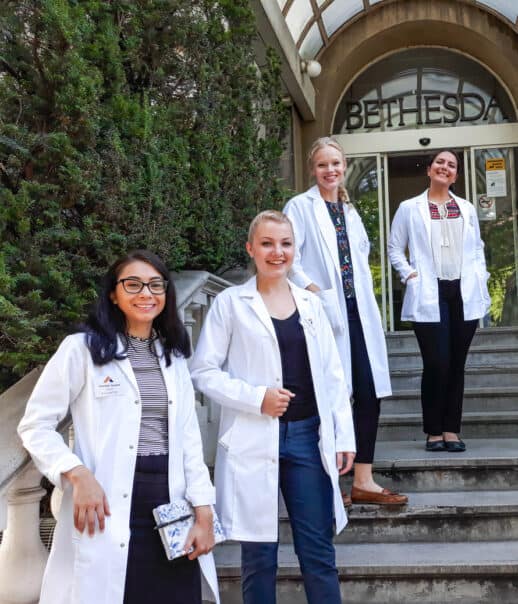 Excursions
Our excursions are designed to offer a deeper look into your host culture, for both the educational benefit and the enjoyment of exploring a new place with others who share your interests in travel and medicine. Excursions range from historical tours to culinary and cultural explorations.
Your Site Manager will inform you of the excursions they have planned during your program orientation. If you make travel plans outside of your city for a weekend and it conflicts with the events your Site Manager has planned, notify your Site Manager several days in advance so that they can plan accordingly.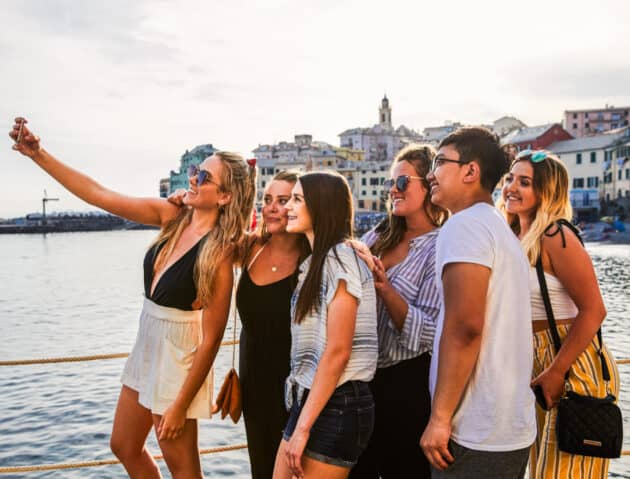 Clinical Experience that Stands Out to Schools
Medical schools want 3 things: healthcare exposure, GPA/MCAT, and certain competencies. Uniquely, "360 Shadowing" gives you the best version of the 1st, frees you to focus on the 2nd, and cultivates/shows the 3rd to medical school admissions.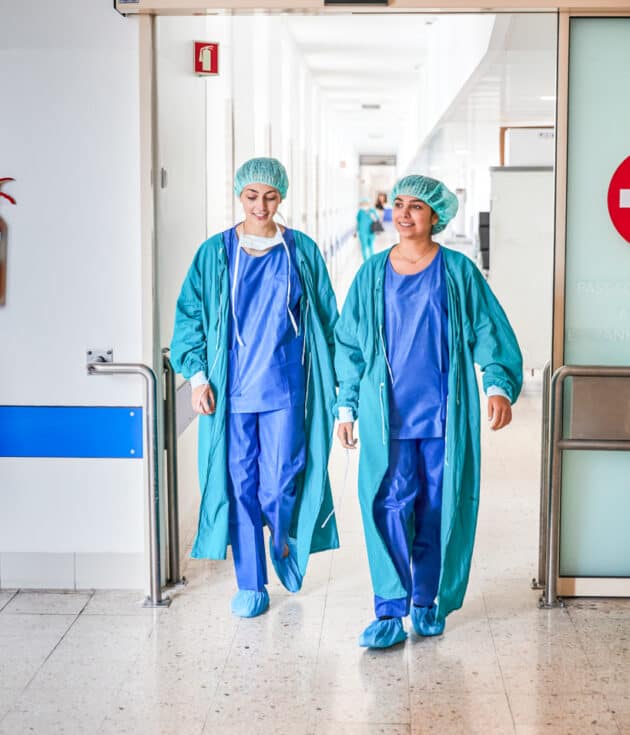 Funding Your Future
The cost of Atlantis isn't too dissimilar from the cost of many study abroad programs that you may find. And we're here to help: from our extensive fundraising guide to flexible payment plans and financing options, we make the process simple and easy, allowing you to focus on what really matters.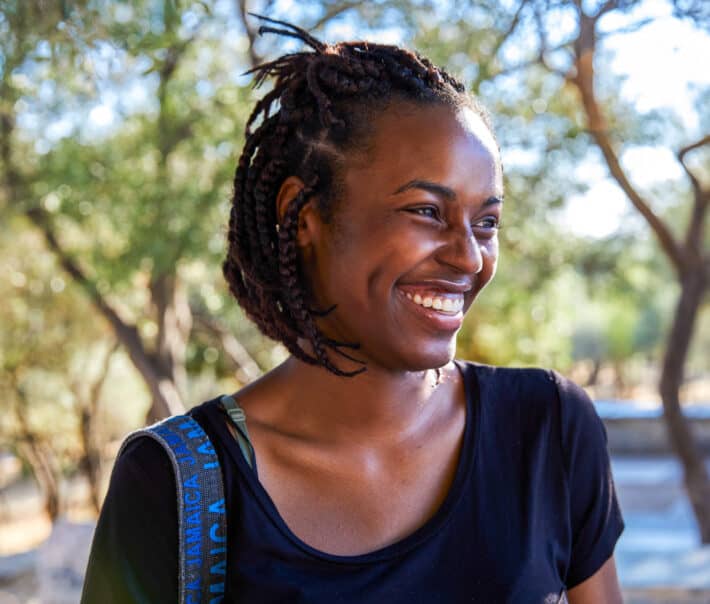 Bring a Friend
Consider bringing a friend to the same program you're applying to. Although the vast majority of Atlantis alumni have gone on programs without knowing someone in their cohort, bringing a friend allows your experience to be shared in a unique way, while still allowing you one of the benefits of Atlantis: meeting new pre-health friends from across the country. Consider sharing this idea with your friends.