Applying to Med/PA School
What's the True Cost of Applying to Medical School?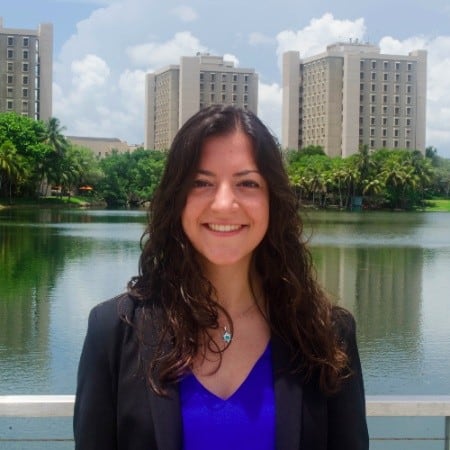 About Marlee
A New Jersey native, Marlee Hirsch graduated from the University of Miami with a degree in biology and a minor in psychology. A current third year at Rutgers New Jersey Medical School, Marlee is planning to apply to Obstetrics & Gynecology for residency. She is passionate about women's health, patient education, and volunteering in her community of Newark. In her free time, she likes reading, hiking, enjoying time with friends and family, and traveling. In 2017, Marlee spent two weeks in Spain through the Atlantis Program.
Money doesn't grow on trees, but if you're thinking about applying to medical school, you'll certainly wish that it did. Medical school is an investment in yourself — an expensive investment. The average amount of medical school debt for graduates in 2020 was $215,900, according to educationdata.org, and that doesn't include any educational debt prior to medical school (i.e. college, post-bacc, masters programs, etc.). 
But it balances out in the long run; the average physician in the United States makes $237,000 in primary care and $341,000 in specialty care, enough money to pay off medical school debt and live a comfortable life. 
But what you may not realize is that it doesn't just cost a lot of money to attend medical school. It costs a lot of money to apply as well. You need to take the MCAT, submit a primary application, submit a secondary application, maybe take a CASPer exam and do an interview — all of which you must pay to do. In what follows, I'll break down the cost of each of those for you and explain a little bit about each step. 
The MCAT:
MCAT Registration: $320
The MCAT (Medical College Admissions Test) is a standardized exam designed to test your knowledge in biology, biochemistry, chemistry, physics, psychology, sociology, and critical analysis and reasoning skills. You must take this exam to attend a U.S. medical school. 
The MCAT is administered at many different exam centers throughout the country over the course of the year. Register for it well in advance, as spots nearby can fill up quickly. If spots fill up and you can't wait until a later date, you have the added expense of travel costs, including potential hotel stays. And considering how expensive the exam itself is, you don't want to increase your costs. 
Currently, if you register for the MCAT, it costs $320, regardless of how far in advance you sign up. There are no rescheduling fees and full refunds are available. However, these fees are only valid for January and March 2021 MCAT dates. 
MCAT scheduling normally includes different prices and different refund/rescheduling policies depending on how far in advance you schedule and how far in advance you cancel/reschedule. Due to COVID-19 they have simplified their policy, and plan to reevaluate this at a later time for the rest of their 2021 test dates. All updates will be reflected on the link cited in this paragraph, so be sure to check back if you plan to take the MCAT after March 2021. In general and regardless of the current policies, you'll want to create a good, well-thought-out plan for your study schedule so that you are unlikely to need to change your date after you register. 
MCAT Preparation: $0-$6,999
While formal preparation for the MCAT is not required, 66% of 2016 test-takers used materials from a commercial company to prepare for their exam. College courses in the subjects tested on the exam are also helpful, but again, not entirely necessary. If you do take an MCAT prep course, the two most popular are Kaplan and Princeton Review, and both come with hefty price tags. 
Kaplan has a few options. The most expensive is a comprehensive five week bootcamp for $6,999, while the least expensive is $199 for 3 months access to their Q-bank, which contains almost 3,000 practice questions. Another of their most popular courses is an online group class led by a teacher for $2,499. Can't decide if an online class would work well for you? They offer a free online session so you can figure that out beforehand. 
If you don't need a teacher and just want access to the self-paced course, you'll pay $1,799. And if you don't think you need a course at all, you can access three practice exams for $179 or just the review books for $168.98. 
So depending on what your studying needs are, you could spend anywhere from $168.98 to $6,999 on Kaplan products. With a $75 American Medical Student Association (AMSA) pre-medical student membership, you can get 10% off select Kaplan MCAT prep. If you're interested in a more expensive Kaplan prep option, it's a worthwhile investment, since you can save a net of $294.90 by having one. 
Princeton Review offers just as many options as Kaplan does. There are courses ranging from $2,799 to $6,999, depending on how intensive a course of study you want to take. There is also a self-paced course for $1,699 and you can get a private tutor for $183/hr. If you just need help in one specific topic on the MCAT, you can get targeted help for $399 to $499, depending on the topic. 
Don't want to pay for preparatory materials at all? You don't need to! Both Kaplan and Princeton Review offer a free MCAT practice exam online. Princeton Review is even offering their entire biology course for free. Additionally, Kaplan also offers other free test-prep materials like a question of the day, and a 20-minute session of MCAT-style questions that they call "20 Minute Workout." 
Another option is Khan Academy's MCAT prep. They have tons of videos on topics in every MCAT section, along with practice questions to go with them. It's a fantastic, free resource that anyone can use. However, Khan Academy is retiring this course, and it will unfortunately only be available until September 2021. 
Additionally, the AAMC also tells you what material the exam will cover on their site, "What's on the MCAT Exam." If you don't plan to purchase any materials, this is your go-to site for figuring out what information you should be studying on your own. 
Primary AMCAS Application:
$170+
The American Medical College Application Service (AMCAS) opens around May 1st. The application consists of general biographical information, your academic record, short descriptions of your experiences, long descriptions of your most important experiences, a personal statement, recommendation letters, and a list of schools you intend to apply to. You can also include your MCAT scores on the AMCAS, though you aren't required to do so to submit it. Most medical schools take the AMCAS, so think of it as the medical equivalent to the Common Application for college applications. 
There are, however, a few exceptions: several Texas schools and CUNY School of Medicine use alternative application services, as do schools of osteopathic medicine.
Around June 1st, you'll be able to submit your AMCAS application, after which you'll wait for it to be verified. Submit it as soon as possible in order to get it verified faster. It costs $170 to submit an application, which also covers the cost of sending the application to the first school on your list. Each additional school costs an extra $41. 
TMDSAS:
$185
The Texas Medical and Dental Schools Application Service (TMDSAS) is used for most of the Texas medical schools, including:
Sam Houston State University College of Osteopathic Medicine

Texas Tech University Health Sciences Center

Paul L. Foster

School of Medicine

at El Paso

University of Houston College of Medicine 

University of North Texas Health Science Center Texas College of Osteopathic Medicine

The University of Texas Medical Branch at Galveston

The University of Texas Rio Grande Valley School of Medicine 

The University of Texas Southwestern Medical Center
It costs a flat fee of $185 to submit a TMDSAS application. These applications also include biographical information, an academic record, experiences, MCAT scores, letters of recommendation, and a list of the schools you plan to apply to. 
AACOMAS:
$196+
The American Association of Colleges of Osteopathic Medicine Application Service (AACOMAS) is the application service used for osteopathic medical schools. In terms of content, it's very similar to AMCAS and TMDSAS. An AACOMAS application is $196 for the first school you apply to and an additional $46 for every additional application. 
Secondary AMCAS Applications:
$30-$125
If an AMCAS school likes your primary application, they may send you an invitation to fill out a secondary application. This application will ask questions tailored to that specific school. Different schools take different approaches to the secondary application. Some send out secondaries to everyone who applies, some only send them to students who score above certain MCAT and/or GPA cutoffs, and some have other systems. 
Regardless of the school's approach, you won't begin to get secondary application invitations until after your primary application has been verified — which is why you want to get your primary app in early. 
Each school sets its own fee for a secondary application. They can be as low as $30 or as high as $250. The average cost is usually around $100 per school. At TMDSAS schools, secondary applications cost from $0 to $75. AACOMAS secondary application fees vary, but are similar to AMCAS in pricing, at an average of around $100 per school. 
CASPer:
$24+
CASPer is a standardized situational judgment test that can be taken on any computer. It stands for "computer-based assessment for personal characteristics." It tests your behavior in hypothetical scenarios and requires very little preparation, assessing things like communication skills, empathy, ethics, professionalism, collaboration, and more. The tests are scored by humans and are excellent predictors of success in medical school. 
About 41 schools require or recommend CASPer. If you're interested in one of those schools, the good news is that it costs just $12 to take the test and $12 to send it to one school. Information on which schools require or recommend CASPer testing can be found on their admissions websites.
Medical School Interviews:
variable
Depending on where you live, interviewing might cost anywhere from a few dollars in gas money to a train ticket or plane ticket and a night in a hotel. The applicant must shoulder these costs, as there are no forms of assistance for them. You might also have to purchase an interview suit or other appropriate clothing if you don't already own any. 
However, in the light of COVID-19, many schools have switched to online interview platforms, which save the applicant the cost of travel. Please view individual medical schools' websites to determine if this is the case for your school of interest. 
Between all of these steps and all of these expenses, applying to medical school can seem like an impossible goal. But most of the application services offer fee assistance programs in an effort to make medical school more inclusive. Below, you can read about what those programs entail. 
Assistance:
AAMC:
AAMC offers assistance to applicants whose household income falls below 400% of the poverty line. For example, a four-person household in the U.S. mainland (not Hawaii or Alaska) making less than $104,800 per year would qualify for assistance. 
This assistance covers many things. Notably, it reduces the fee to register for the MCAT from $320 to $130. You'll also receive complimentary MCAT prep materials and free access to the Medical School Admission Requirements (MSAR) website. Additionally, the AMCAS application fee will be waived for up to 20 schools as well. 
All told, AAMC's assistance program can save you $1,139 in MCAT and primary application fees. Most medical schools will also waive secondary application fees if you're a part of the AAMC fee assistance program, which only increases your savings.
TMDSAS:
TMDSAS no longer offers a fee waiver program. 
AACOMAS:
AACOMAS offers assistance for applicants whose household income falls below 200% of the poverty line. For example, a four-person household in the U.S. mainland (not Hawaii or Alaska) making less than $52,400 per year would qualify for assistance. AACOMAS's fee assistance waives the initial $196 cost of an application. 
However, it does require that you pay the $46 for any additional schools that you'd like to apply to. Also, be aware that these waivers are first-come, first-served, so be sure to apply for it as soon as you create an application.
Summary:
This is a lot of information to take in all at once. To summarize, here are the kinds of costs you can expect for each pathway: 
The cost of an AMCAS application process to one medical school:
MCAT Registration, +/-  MCAT Prep: $320-$6,999
AMCAS: $170
Secondary: $100
CASPer: $24
Total: $614-$7,393 + about $153 per extra school
The cost of a TMDSAS application process to one medical school: 
MCAT Registration, +/-  MCAT Prep: $320-$6,999
TMDSAS: $185
Secondary: $60
CASPer: $24
Total: $589-$7,268 + about $72 per extra school
The cost of an AACOMAS application process to one medical school:
MCAT Registration, +/-  MCAT Prep: $320-$6,999
AACOMAS: $196
Secondary: $100
CASPer: $24
Total: $639-$7,2319 + about $158 per extra school
There's no way around it — medical school applications, and all that the application process entails, are expensive. But if it's your passion, then it's absolutely worth finding a way to make it happen. 
Remember, medicine is a lucrative profession in the long term. And while current debt can be very stressful, there will be much guidance throughout your career path on how to manage it. It is certainly an investment, but one with job security and a six-figure salary at the end of the road. So try not to let the dollar signs intimidate you, and if it's your dream, follow it. Speaking as a current third-year medical student, I'm very happy that I followed mine.
Our Alumni Enter Great Medical Schools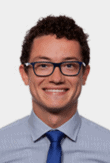 John Daines
Atlantis '17
Brigham Young University '19
Washington U. in St. Louis MD '23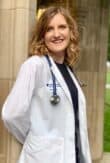 Zoey Petitt
Atlantis '17
U. of Arizona '18
Duke MD '23

Zoey Petitt
Hungary '17 || University of Arizona (undergraduate) '18
Completed Atlantis Program Location and Date:
Hungary, Summer 2017
Do you believe your Atlantis experience helped you get into your graduate program?
I believe it was very helpful.
Generally, why do you think Atlantis helped you get into your graduate program?
For me, my Atlantis experience played a key role in confirming my decision to go into medicine. This was important for me to discuss during the admissions process.
Specifically, did you talk about Atlantis in your interviews?
Yes
Yong-hun Kim
Atlantis '17
Stanford '19
Mayo Clinic MD '24

Yong-Hun Kim
Budapest, Hungary '17 || Stanford University
Program:
Budapest, Hungary – Winter 2017
Undergraduate:
Stanford University class of 2019
Major:
Computer Science
Honors:
Bio-X Grant (award for research)
Undergraduate Activities:
President and Founder of Stanford Undergraduate Hospice and Palliative Care, Volunteer for Pacific Free Clinic, Research Assistant in Wernig Pathology Lab, President of Hong Kong Student Association, violin performance
Describe Atlantis in three words:
Eye-opening. Spontaneous. Exhilarating.
Why did you choose Atlantis?
I chose the Atlantis program because it combines opportunities to shadow physicians and travel abroad, both of which I had little prior exposure to.
What was your favorite experience as an Atlantis participant?
My favorite experience as an Atlantis participant came in the stories exchanged over meals or excursions and the breadth of conversation that reflected the diversity of backgrounds within our cohort and site managers.
What was the most meaningful aspect of your time shadowing?
I appreciated the chance to speak with physicians in Budapest and hear their personal motivations for pursuing medicine because it really helped better contextualize and validate my own interest in medicine. The physicians were also just really welcoming, relatable, and down-to-earth people.
How has Atlantis helped equip you for the future?
The Atlantis program has equipped me with a better understanding of what a career in medicine looks like, which I think is an invaluable gift considering the long road ahead of those who aspire to be a physician.
How has Atlantis equipped you for active leadership in the medical field?
The ability to interact and empathize with patients of diverse backgrounds and communities is a necessity to be a leader in the medical field. I think the Atlantis program, through my interactions with mentors and their patients, has helped me take my first steps toward attaining the cultural vocabulary and literacy required of a physician.
Megan Branson
Atlantis '18
U. of Montana '19
U. of Washington MD '24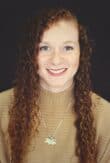 Sarah Emerick
Atlantis '19
Eckerd College '20
Indiana U. MD '25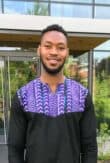 Elorm Yevudza
Atlantis '16
Amherst '19
Columbia MD '24

Elorm Yevudza
Ciudad Real, Spain '16 || Amherst College
Program:
Ciudad Real – Spain – 2016
Undergraduate:
Amherst College class of 2019
Major:
Neuroscience
Extracurricular Activities:
Track and Field, International Students Association, Charles Drew Health Professions Society
Describe Atlantis in three words:
A transformative experience.
Why did you choose the Atlantis program?
The opportunity to shadow doctors in a European country greatly appealed to me. As an international student from Ghana, I value the subtle differences in approach that doctors, depending on the country in which they are trained, use to achieve a common result: alleviating illness and improving the quality of lives.
How is Atlantis Unique?
In an increasingly globalized world, having first-hand experience with the subtleties of healthcare in different parts of the world is vital to a future health professional. Atlantis exposes participants to these nuances in healthcare approaches, and in effect helps aspiring health professionals gain a global perspective on healthcare.
What was your favorite experience as an Atlantis participant?
Experiencing the city and culture of Ciudad Real was an experience that is etched in my memory. As I practiced my very elementary Spanish with the locals and discussed various health-related issues with the doctors I shadowed, I was reminded of the uniqueness of human life. I was also reminded of the role of a health professional in society: to preserve and improve the quality of human life.
What was the most meaningful aspect of your time shadowing?
My discussions with doctors about their relations with patients was most meaningful to me. Our discussions highlighted a trend I had spotted when I shadowed doctors in Ghana: that the core of healthcare is about alleviating illness and improving the quality of life. My conversations with doctors in Ciudad Real underscored the importance of treating patients not just as cases, but as people.
How has Atlantis helped equip you for the future?
The Atlantis program has given me a broader perspective on the field of healthcare. The program has also brought wonderful people into my life. The participants that I shadowed, explored, and conversed with impressed me with their passion for healthcare. The program has also taught me to be a lifelong leader, and the importance of fostering a curiosity that will help prepare me for my future in the medical field.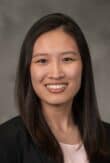 Tiffany Hu
Atlantis '16
U. of Maryland '17
U. of Michigan MD '22


Tiffany Hu
Tereul, Spain '16 || U Michigan Medical School
Program:
Teruel, Spain – Summer 2016
Undergraduate:
University of Maryland class of 2017
Admitted medical student at:
University of Michigan Medical School
Major:
Neurobiology
Honors:
Honors Integrated Life Sciences Program, Banneker/Key Scholarship
Extracurricular Activities:
American Medical Student Association Co-President & Advocacy Day Liaison, Alternative Breaks Experience Leader, Health Professions Advising Office Student Advisory Board, Biology Teach Assistant, Health Leads, Buddhist Tzu Chi Foundation, NIH Research Intern, Physicians for Social Responsibility Environment & Health Intern
Describe Atlantis in Three Words:
Educational. Eye-opening. Exhilarating.
Why did you choose Atlantis?
I wanted to expand my horizons and understand a culture of health different from the ones I am accustomed to. I had shadowed doctors in the United States and Taiwan prior to my Atlantis program experience, and being able to see first-hand the healthcare system in Spain allowed me to draw comparisons between the different complex healthcare systems.
What was your favorite experience as an Atlantis participant?
Bonding with the other participants and celebrating our time together along with the doctors we shadowed. We would discuss our interests, passions, and motivation for medicine, and it was an incredible experience to learn from and alongside them.
What was your experience with the doctors you were shadowing?
Because of the pre-established relationships with the hospitals in which we shadowed, all the doctors were very welcoming and accommodating. They were willing to translate for us and explain in detail all of their medical decisions. My doctors and I had wonderful conversations about the differences between life in Spain vs. the United States.
What was the most meaningful aspect of your time shadowing?
I was excited to scrub in on surgeries and watch as the doctor explained what he was doing throughout the operation. Before and after surgeries, as well as in my other rotations, I observed how the doctors reassured and communicated with their patients. I was able to glean insight into differences between the experience of health in Spain versus the United States through observation as well as conversations with the doctors.
How has Atlantis helped equip you for the future?
Besides the wealth of medical knowledge I gained from shadowing the doctors, I challenged myself to step outside of my cultural comfort zone and explore more than I thought I was capable of. Atlantis allowed me to make connections with people from all around the United States and abroad, and the friendships I gained helped me learn so much more than I would have on my own.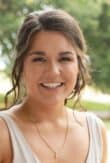 Lauren Cox
Atlantis '18
Louisiana Tech '20
U. of Arkansas MD '24

Lauren Cox
Libson, Portugal '18 || Louisiana Tech
Completed Atlantis Program Location(s):
Lisbon, Portugal
Year of most recent program:
Fall '17 – Summer '18
Season of most recent program:
Summer
Do you believe your Atlantis experience helped you get into your graduate program?
Extremely helpful
Generally, why do you think Atlantis helped you get into your graduate program?
It exposed me to shadowing that was hard to come by in the states. It also gave me a chance to see other systems of healthcare.
Specifically, did you talk about Atlantis in your interviews? If so, how much relative to other topics?
Yes – they wanted to know about my experience, and specifically how the healthcare I saw in another country compared to what I had seen in the USA.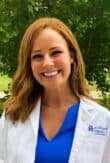 Kayla Riegler
Atlantis '18
U. of Kentucky '20
U. of Kentucky MD '24

About Atlantis
Atlantis is the leader in pre-health shadowing and clinical experience, offering short-term programs (1-10 weeks) over academic breaks for U.S. pre-health undergraduates. Medical schools want 3 things: (1)healthcare exposure, (2)GPA/MCAT, and (3)certain competencies. Atlantis gives you a great version of (1), frees you to focus on (2), and cultivates/shows (3) to medical school admissions committees.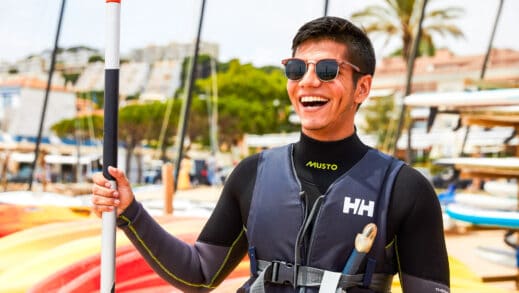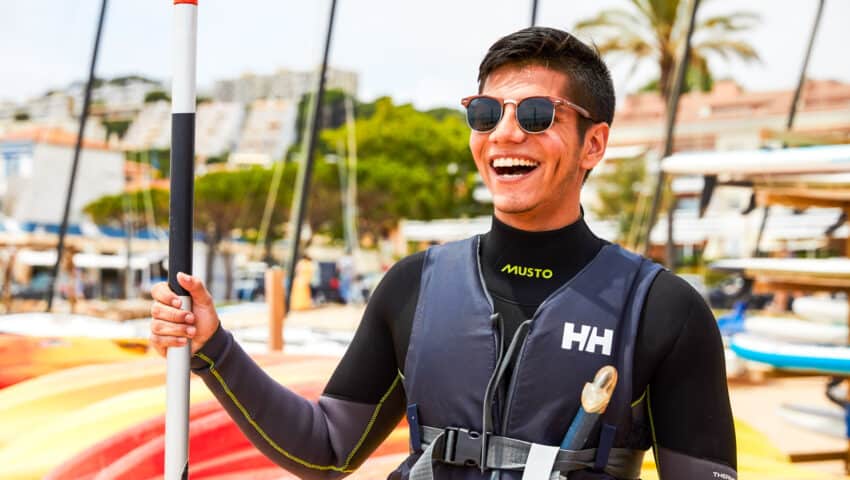 Watch Video: The Atlantis Shadowing Experience and How it Helps In Your Med/PA Admissions Future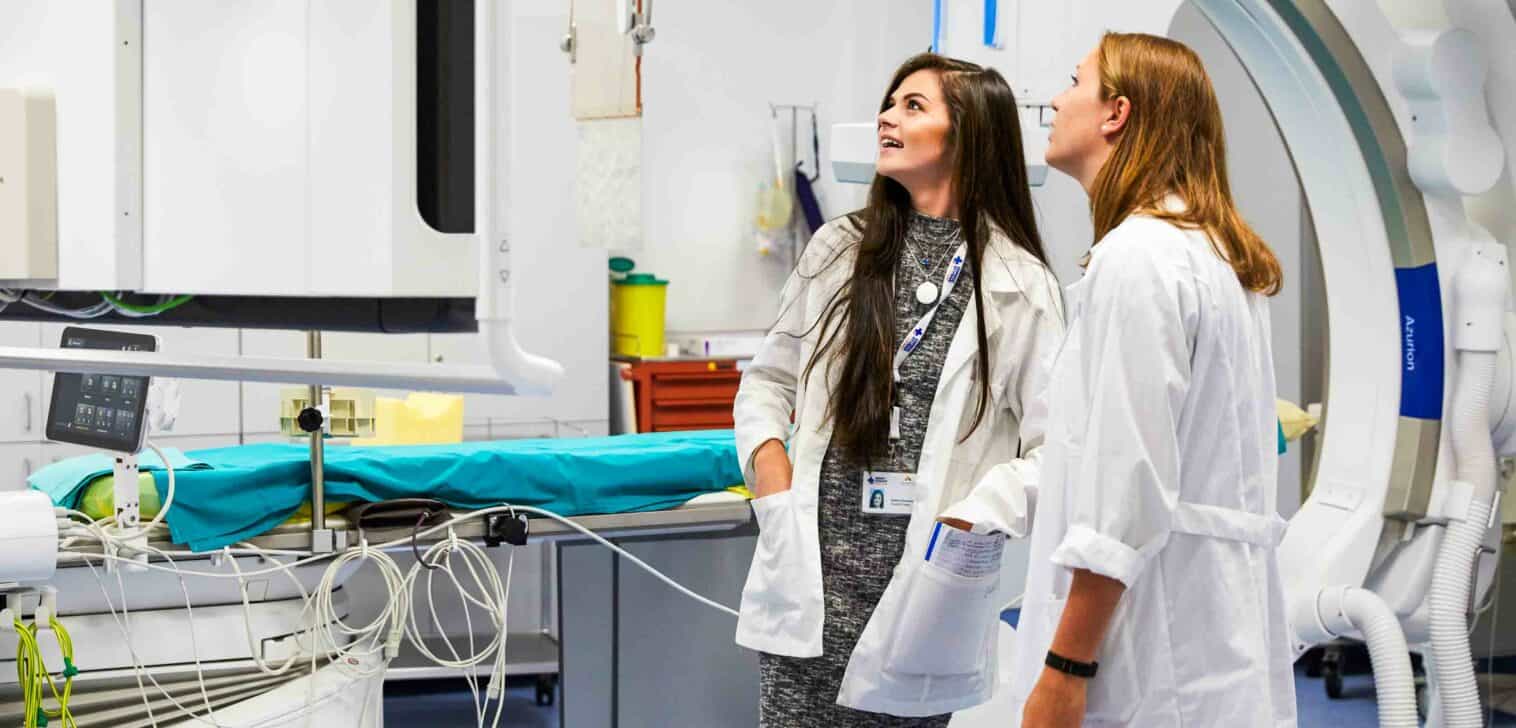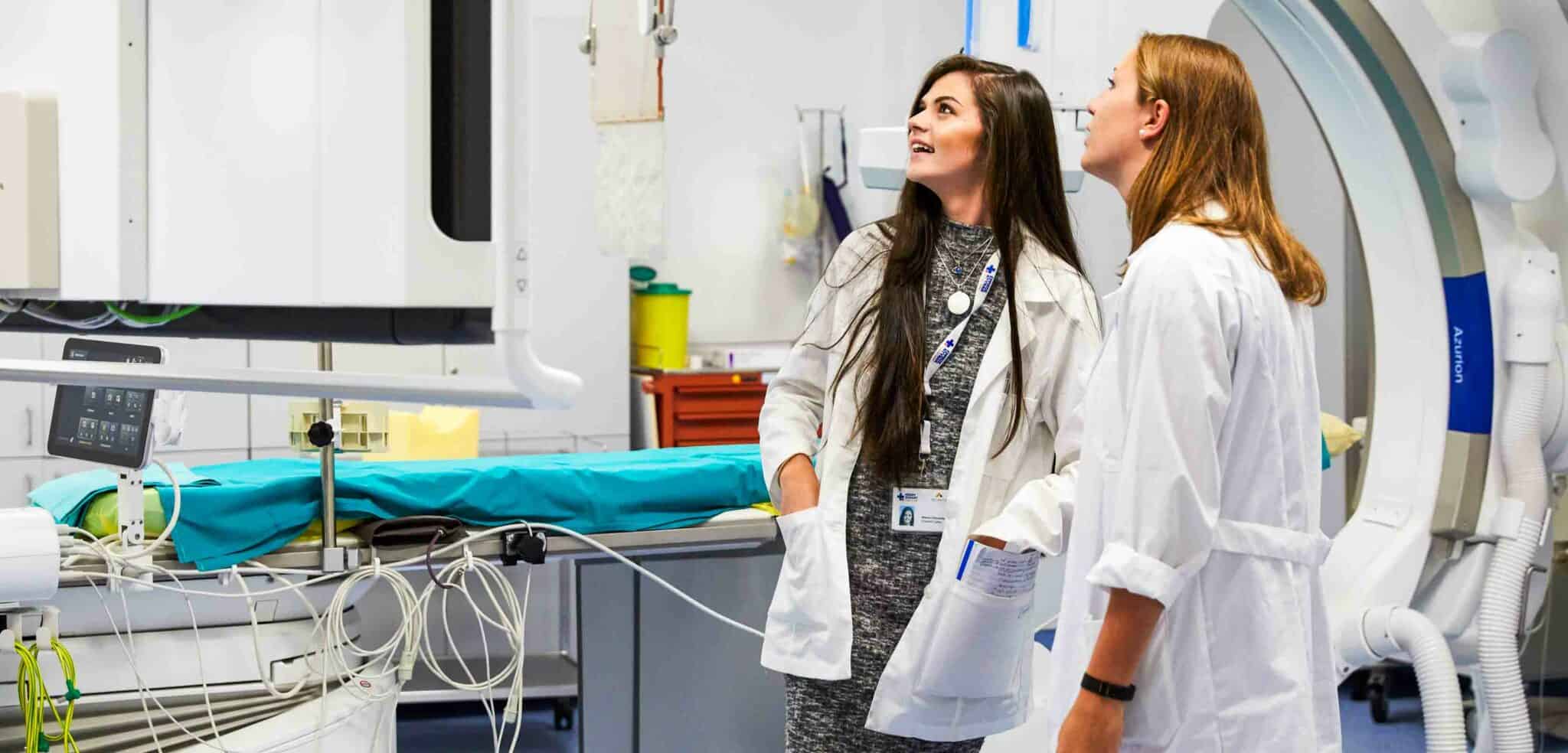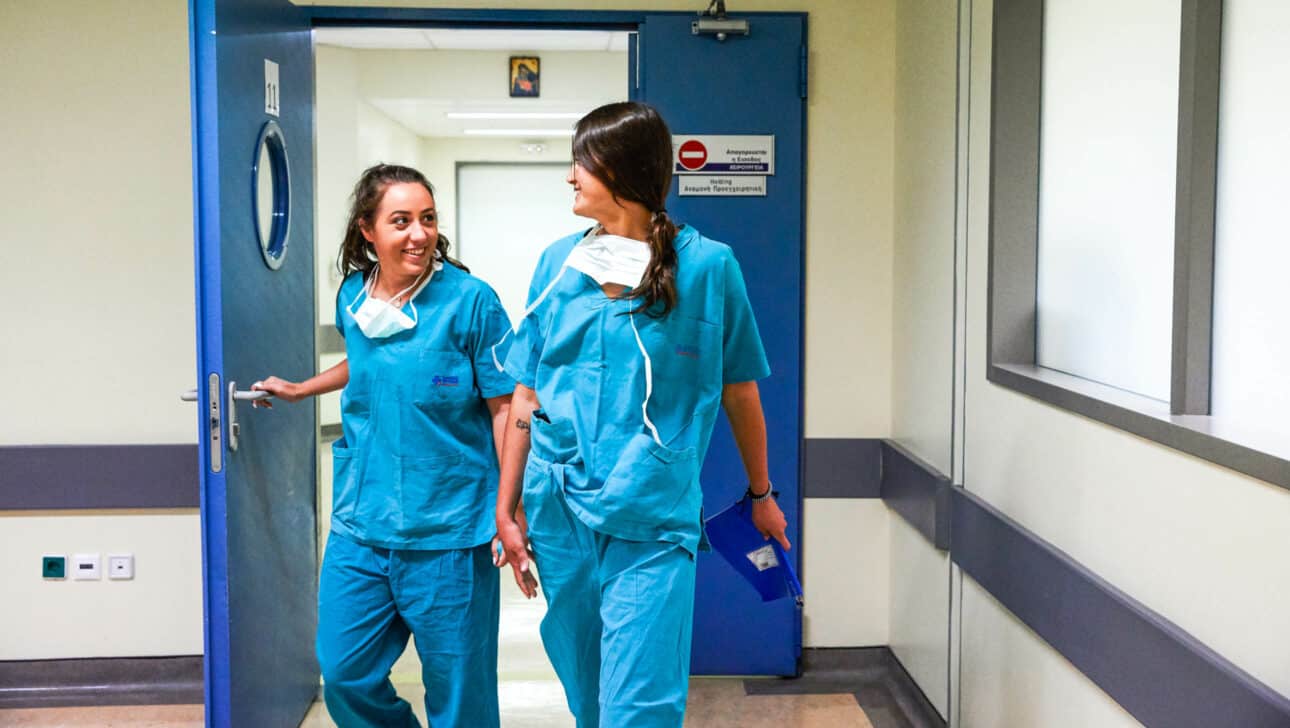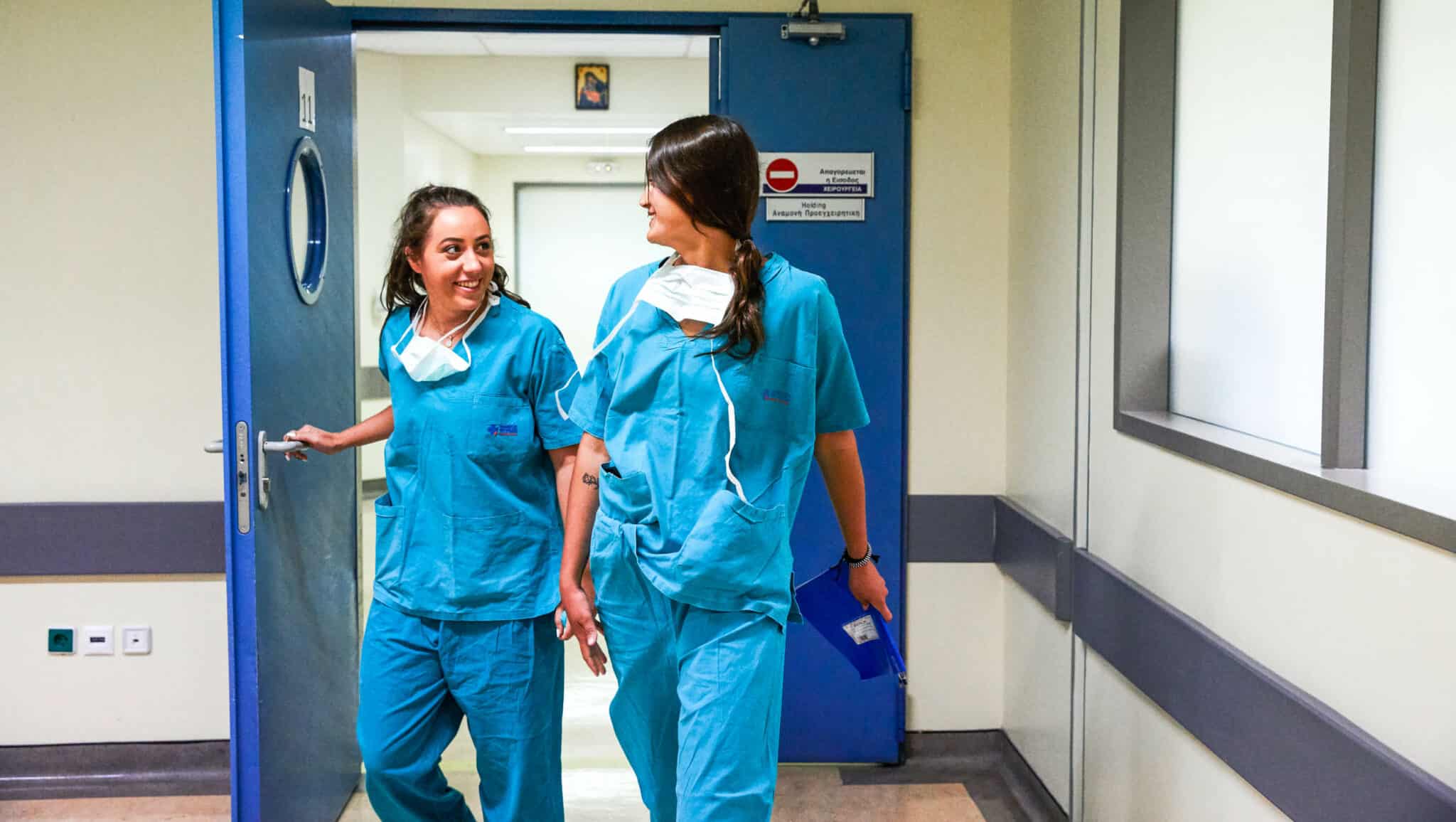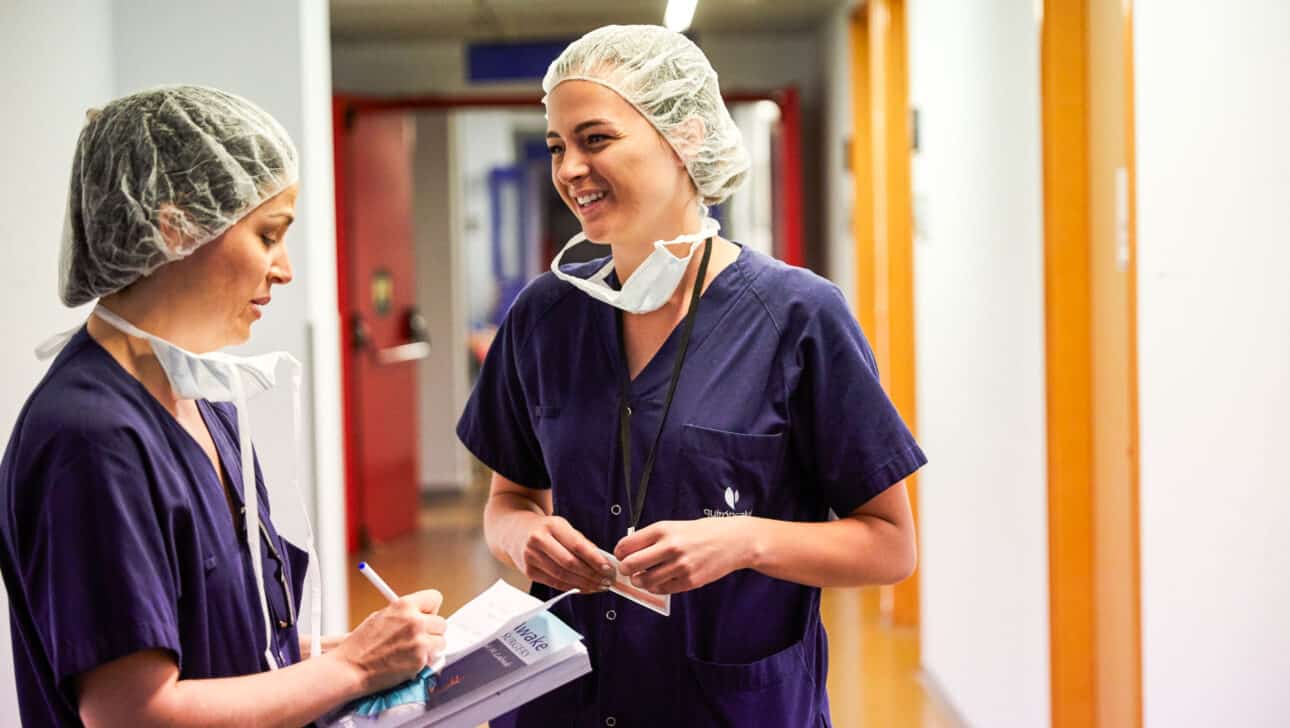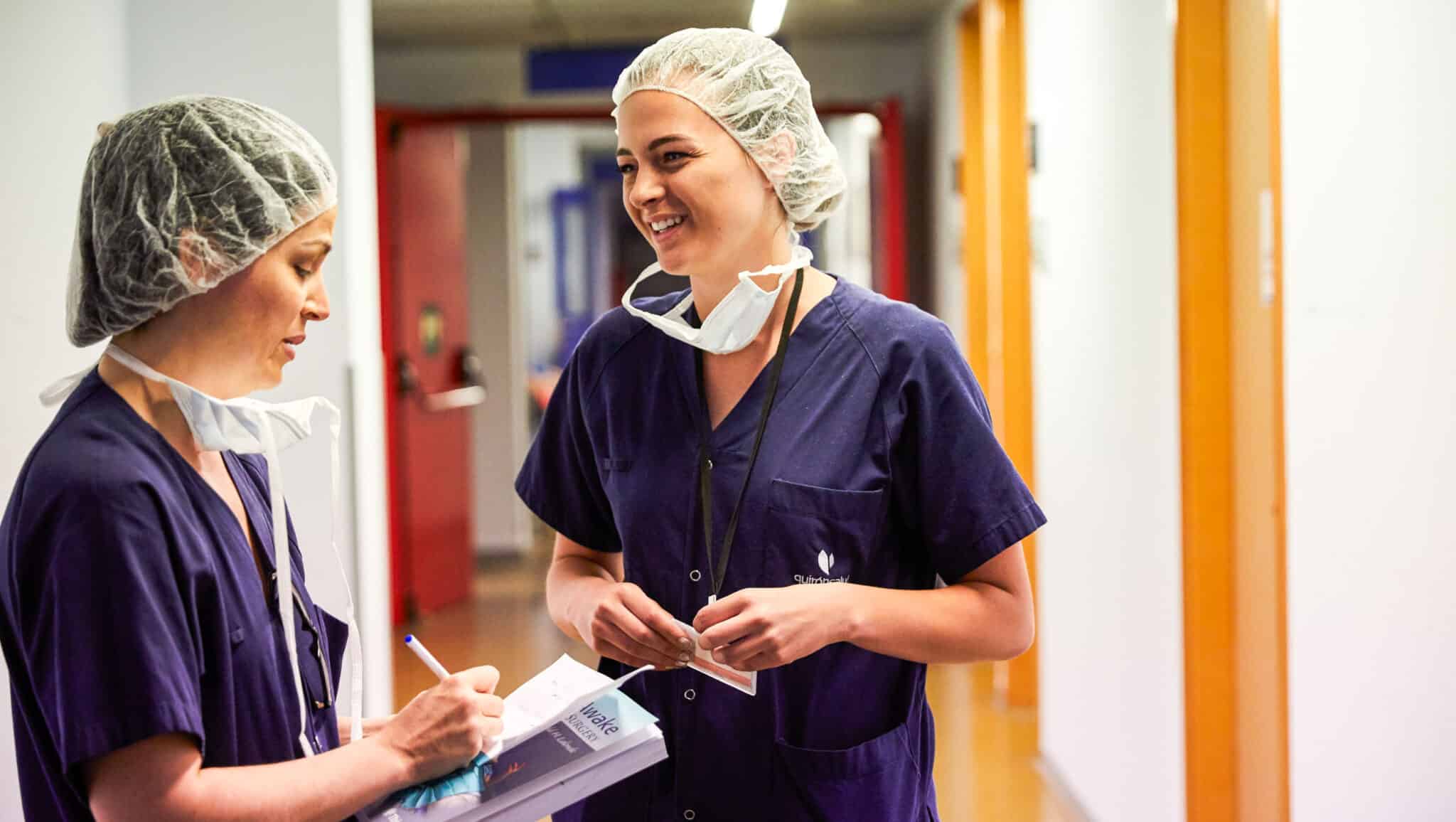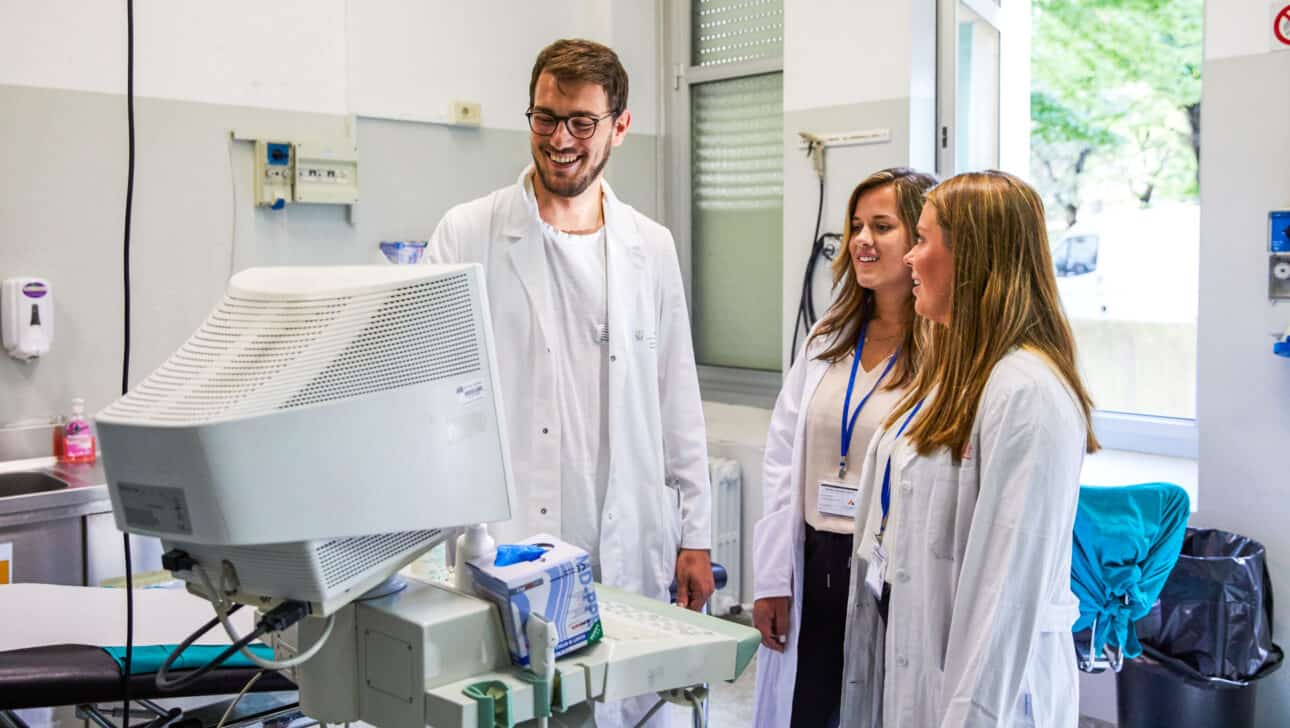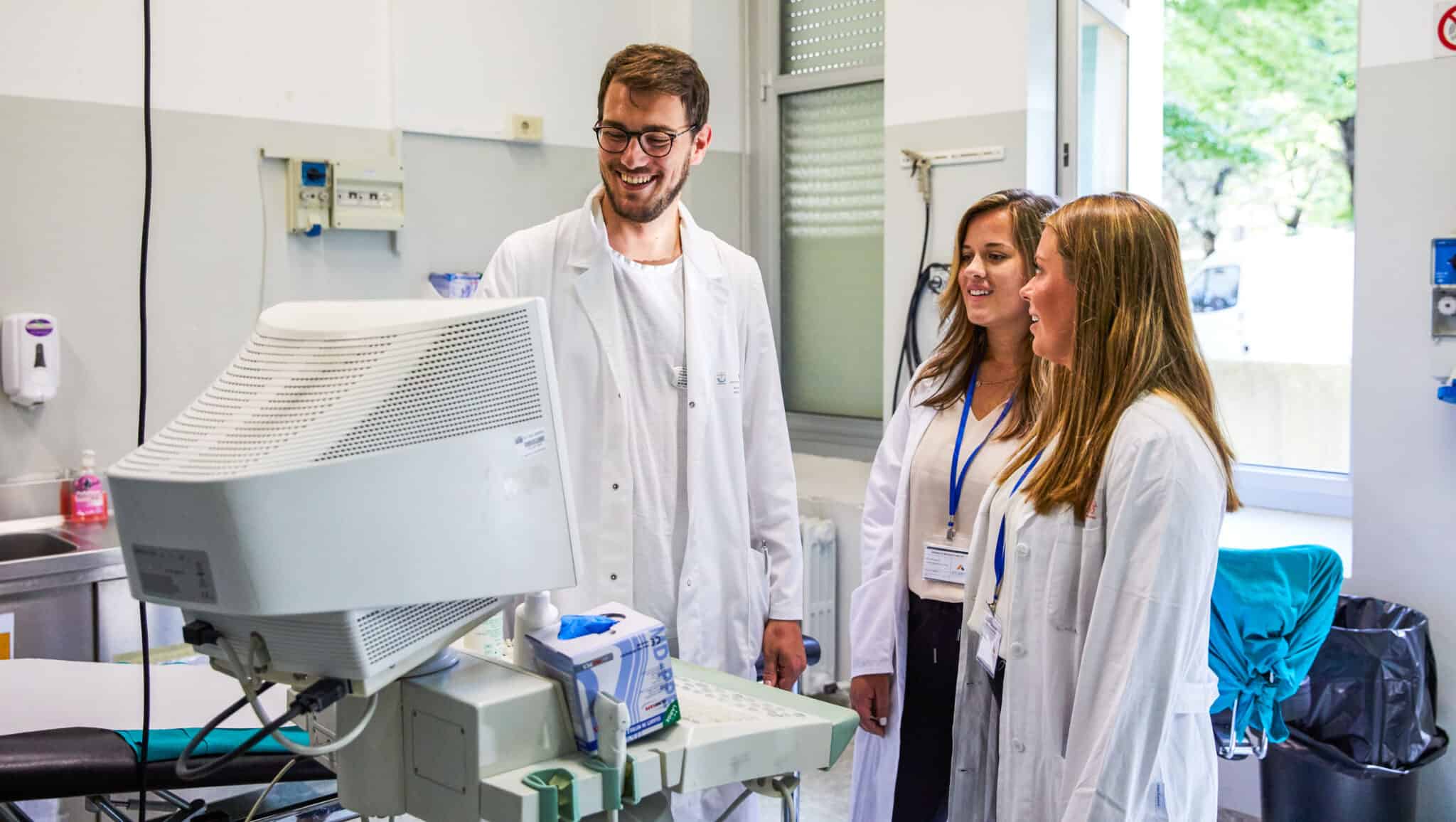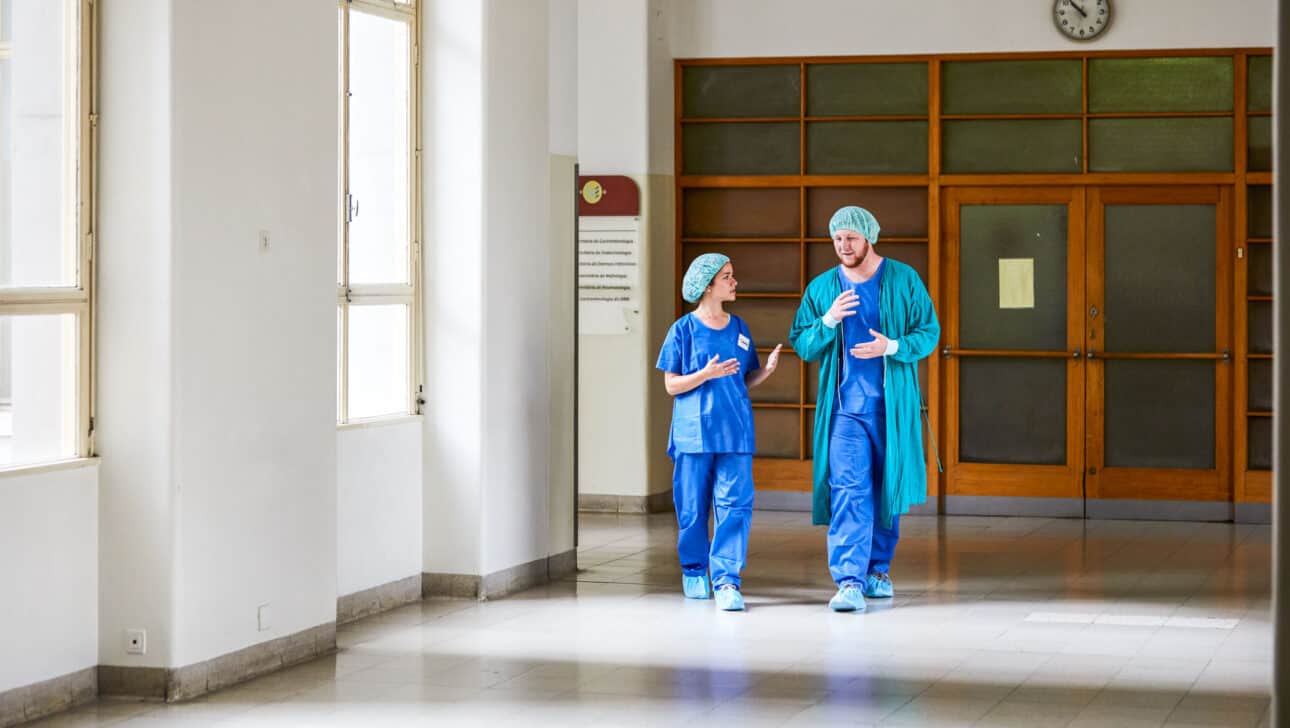 Two Atlantis alumni admitted to Top 5 MD programs wrote our widely read medical school admissions guidebook — download yours.
Get our 76-page medical school admissions guidebook, by Atlantis alumni at Harvard Medical School and Stanford School of Medicine.