Applying to Med/PA School
Why You Should Submit the AMCAS as Early as Possible
About The Atlantis Team
We offer helpful, informative content to the next generation of healthcare professionals, so that they can achieve their goals, avoid common pitfalls, and grow in their passion for healthcare.
So you're wondering when (and how) to apply to medical school…
Applying to medical school is a daunting process. It is a long mix of preparation, persistence, and patience; far from the sugar, spice, and everything nice that we would like. In essence, medical students compile every element of their college and gap year experiences (including research, hospital shadowing, volunteering, leadership, classwork, and test scores) and then do their best to wrap everything up in a beautiful gift box, and ultimately deliver it to a group of strangers, in the hope that they will find them special and worthy of investing in.
The reality of the process, however, is that every other applicant is going to be sending in their own curated versions of themselves as well. It's like an Instagram feed full of influencers' best shots, each one of them hoping that the mysterious algorithm will work in their favor that day. If it doesn't, their best photo can be easily lost in a sea of a million others that arejust as good.
Given the high stakes, it is imperative that you get your application out as soon as possible to beat the inevitable backup that occurs when the flood of submissions reach the verification step. Throughout the competitive and seemingly endless application cycle, it is important to focus on what you can control that will give you the best shot at getting accepted.
One of the easiest ways to ensure your application lands at the top of the pile at the start of interview season is simply starting the process early.
When my pre-med advisor met with my undergraduate class halfway through our junior year, she emphasized that "early applications mean early interviews, and early interviews mean early acceptances." It's never too early to start thinking about how you will approach the application season. Even after the application is submitted, it can still take up to six weeks to be processed, so the benefits of submitting early and beating the crowd should be evident.
Let me take the time to explain to you why earlier is better when it comes to applying for medical school.
---
The Timeline: Simplified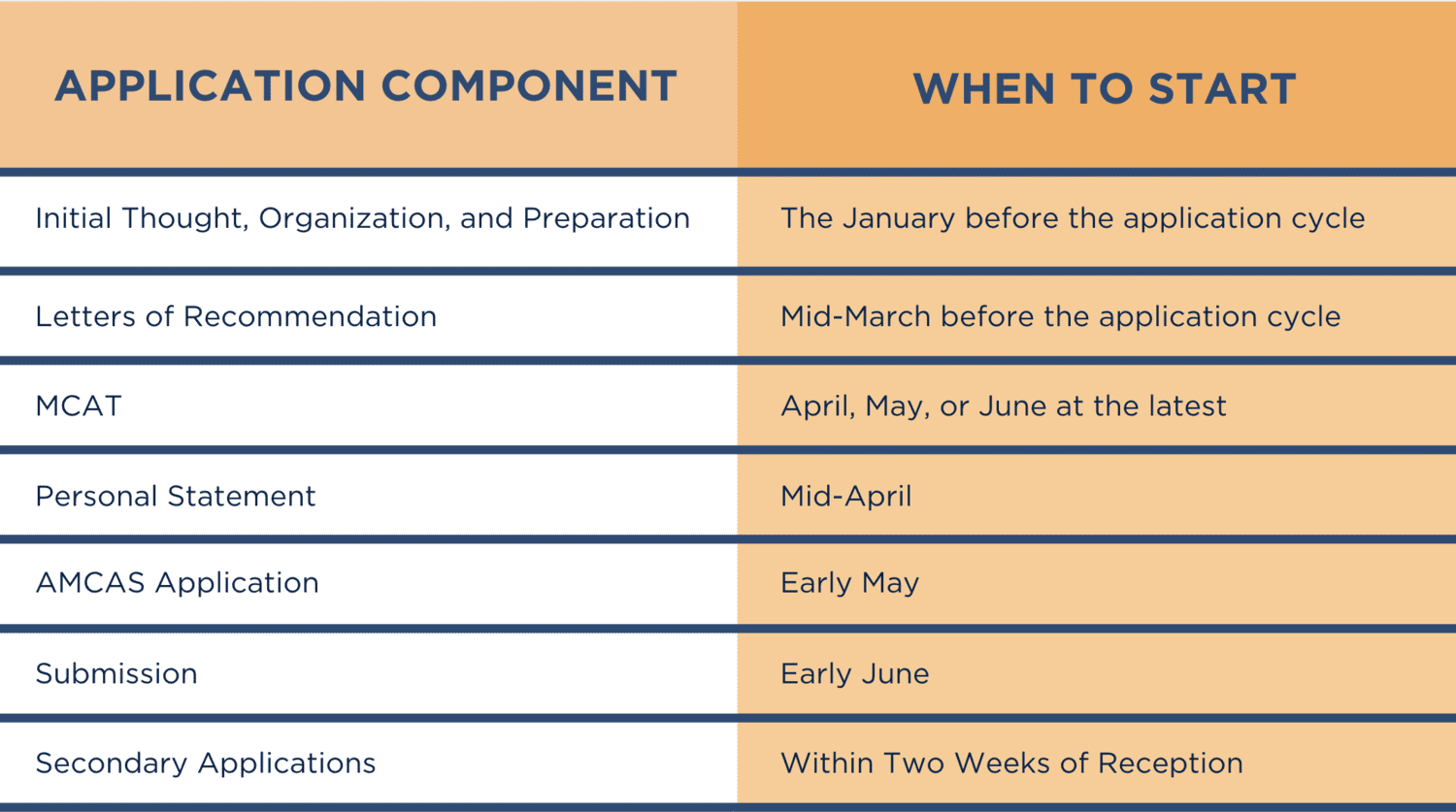 ---
Phase 1: Time to Start Thinking
As a general rule, the January before the application cycle is the best time to start thinking about the application. This does not necessarily mean taking any steps towards completing it, but becoming aware of everything that will be required of you in the coming months. Start considering who amongst your fanbase you will ask for letters of recommendation, where you might squeeze in a few remaining service hours, or exploring what kind of an MCAT score you will need in order to be a competitive applicant. (In a perfect world, you would have started studying for the MCAT a while back).
Meet with a pre-med advisor and pick his or her brain for advice about ways to improve your resumé before the application opens in early May.
This is also the time to think about whether you will be applying through AMCAS for allopathic medical schools, AACOMAS for osteopathic medical schools, or both (I personally applied through AMCAS, so this article will be focused on the allopathic route). Use this time to map out what the big picture will look like over the next few months, writing important dates in your calendar, and setting deadlines for yourself. A helpful resource to check out is the AAMC calendar of important dates. Getting an early start by organizing your thoughts will pay off once the application season kicks into high gear come spring.
*Note: I didn't say to start in January of your junior year, although that would be the corresponding year if you were planning to transition into medical school right out of undergrad. However, if you have already decided on taking a gap year, just keep in mind to start the process in January of the year before you hope to go to medical school.
---
Phase 2: Letters of Recommendation
Gathering letters of recommendation is one of the first concrete steps to take as you move towards the submission date. You can begin meeting with potential authors in March, or even earlier if you prefer. As with most everything else, getting an early start on this is far better than waiting.
Most schools recommend four letters:
(2) from science faculty

(1) from a humanities professor

(1) from a mentor, coach, or anyone that can speak about how great you are in a non-academic setting.
These should be your biggest, most endearing ~fans~ who know you personally and are not afraid to share your excellence with the world. Well-written, genuine, and sincere letters of recommendation from people that know you and care about you are one of the best ways to stand out in the application process. That being said, high quality letters take time to write and people can be surprisingly busy, especially professors. Getting an early start gives everyone wiggle room to craft letters that present a unique picture of you that may not be depicted in the general application.
If you wait until the last second to ask for letters of recommendation, you run the risk of the professor pasting your name into a generic template, rather than creating a unique testimony to your greatness.
---
Phase 3: MCAT*
While I will contend that earlier is better in most aspects of the application process, this is the one element of the application that I would place an asterisk next to. You should expect to take your MCAT in April, May, or June (at the latest). I will say, however, that you need to be as prepared as possible before you take it, even if it means taking it in June instead of April or May. You can still submit the general AMCAS application without an MCAT score, so it will not delay your overall application if you decide to wait a little longer so that you can earn the score you want. Ideally, it would be good to have your score before sending in the general application, so that you can see which schools have matriculants with similar stats.
From my own personal experience, my undergraduate school allotted four weeks for dedicated preparation, so I maximized my study time and waited until June 1st to take the MCAT. I submitted the general application without a score at the beginning of June when the submission window opened, and I did not experience any notable delay in receiving secondary applications once I plugged in my MCAT score in mid-July.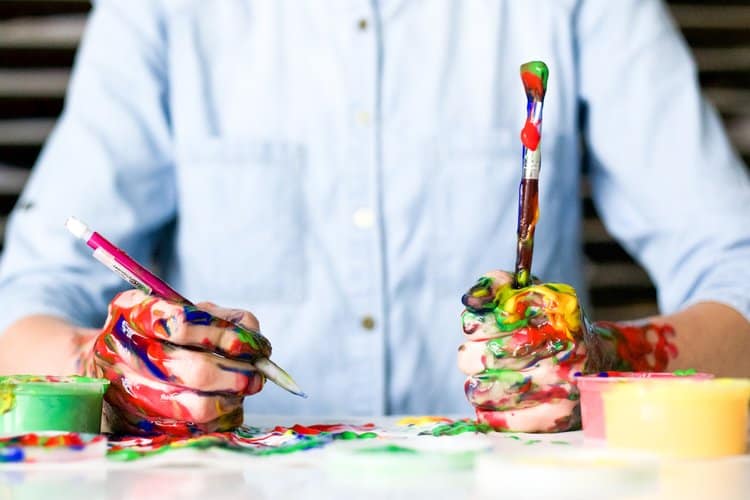 "While every aspect of the medical school application requires some level of forethought and planning to produce a high-quality product, the personal statement is the element that most closely resembles crafting a piece of art."
Phase 4: Personal Statement
While every aspect of the medical school application requires some level of forethought and planning to produce a high-quality product, the personal statement is the element that most closely resembles crafting a piece of art. This is very much a personal statement, not merely the answer to  "Why do you want to be a doctor?" These 5300 characters need to read like a well-written story, keeping the audience entranced by how your life unfolds, with each paragraph bringing them closer and closer to the inevitable realization of your passion for medicine.
It is more than likely that you will not hit the jackpot on the first draft, and will probably require a few more rounds of editing before a final product takes shape. You will need to spend time focusing on how to best utilize each sentence to ensure that you convey who you are, not just what you have done. People who know you well (parents, siblings, close friends, significant others, etc.) are great to consult in the editing process because they can let you know if you missed something great about yourself that they see on a daily basis. Add in assistance from an academic advisor familiar with what medical schools are looking for and you will create a gem of a personal statement.
A lot goes into writing a single page about yourself. Drafts, personal revisions, and peer review all take significant time if you want each step to be done well. I would start with a rough draft in early/mid-April and plan to be done with the process a few days before the application is open for submission. This builds in plenty of margin for you to take your time crafting what may just be the most important single page of text you have ever written.
---
Phase 5: The AMCAS Application
I know staying tucked away indoors plugging away at a behemoth of an online application isn't the best way to spend the beautiful month of May, but, unfortunately, this is the only time to fill out the AMCAS. There are a lot of different components that range from adding demographic information, logging extracurricular hours, and manually entering the course name and grade for each class you took in undergrad. A lot of this is tedious and it's best to just tackle a little bit each day, especially the general information about yourself and the classes you've completed.
[ALSO READ]: An Insider's Guide to Submitting the AMCAS
In contrast to the demographics and coursework sections, the section of the AMCAS that focuses on experiences and activities demands a great deal of thought and planned writing. In this portion of the application, applicants are allowed to list up to fifteen different experiences that they found impactful during their undergraduate experience. Of the fifteen (or fewer) that are entered, three are to be given the title of "most meaningful" experiences. While the normal activities and experiences are allotted a maximum 700 characters to be entered into their description box, the most meaningful experiences are granted 1,350 characters. Each experience will be labeled with a category (i.e. lab/research, intercollegiate athletics, etc.) that can be selected from a dropdown box within the application.
Having a general plan as to what to write in each box before even starting on this section will help tremendously. In addition, use the aforementioned planning phase to think about which experiences you will include. This will help to identify whether or not you need to seek out more opportunities to fill up this portion of the application.
Deciding what to include in this section is critical, especially when it comes to choosing the three most meaningful experiences. It's best if these three are from different categories, to present a well-rounded version of yourself that sees the value in a diverse array of activities and roles. Another helpful tip for this section is to consolidate all of your honors and awards into one single activity box so that they can be included without each honor/award taking up its own slot. Ideally, each description should have some level of peer review just for the sake of avoiding typos and ensuring a solid flow of ideas. This is something you could complete before the application even opens. In my own experience, I found that putting in a little thought beforehand was enough preparation to easily complete this well within the month between the application opening and final submission.
---
Phase 6: Secondary Applications
Assuming all goes well and you send off a beautiful final product in early June, you should begin receiving secondary applications after your initial AMCAS application is processed and sent to all of your designated schools. These can seem to come in all at once, so it's best to start tackling each secondary as it arrives because the situation can become overwhelming depending on how many schools you applied to.
These should be completed no later than two weeks after receiving them. They vary dramatically in length, anywhere from an optional paragraph about yourself to six 500-word responses about specific topics, so make an effort to look at each application to gauge how long it will take to complete. Many of the prompts are somewhat cookie-cutter type questions, so I would encourage you to keep responses saved in a separate document after you click "submit" because many can be used more than once with appropriate editing. To summarize, the name of the game is being attentive: completing these as they come in and making sure you submit a response within two weeks of reception.
---
Wrapping Up
The goal of this guide was to emphasize the importance of submitting an application early in the submission window. Being prepared to press "send" as early as possible is one thing you can control to give yourself the best shot of achieving your goals in this highly competitive process. Now, although I have focused extensively on the benefits of submitting early, there is still a cost-benefit analysis that needs to be completed before submission. If you're not ready when the submission window opens, take a few days to polish your final product. Those few days will not likely make or break an application, but sending in an unfinished mess will. In conclusion, make note of important dates, make a plan, stick to it, and everything will fall right into place.
Our Alumni Enter Great Medical Schools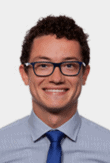 John Daines
Atlantis '17
Brigham Young University '19
Washington U. in St. Louis MD '23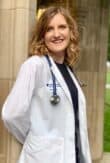 Zoey Petitt
Atlantis '17
U. of Arizona '18
Duke MD '23

Zoey Petitt
Hungary '17 || University of Arizona (undergraduate) '18
Completed Atlantis Program Location and Date:
Hungary, Summer 2017
Do you believe your Atlantis experience helped you get into your graduate program?
I believe it was very helpful.
Generally, why do you think Atlantis helped you get into your graduate program?
For me, my Atlantis experience played a key role in confirming my decision to go into medicine. This was important for me to discuss during the admissions process.
Specifically, did you talk about Atlantis in your interviews?
Yes
Yong-hun Kim
Atlantis '17
Stanford '19
Mayo Clinic MD '24

Yong-Hun Kim
Budapest, Hungary '17 || Stanford University
Program:
Budapest, Hungary – Winter 2017
Undergraduate:
Stanford University class of 2019
Major:
Computer Science
Honors:
Bio-X Grant (award for research)
Undergraduate Activities:
President and Founder of Stanford Undergraduate Hospice and Palliative Care, Volunteer for Pacific Free Clinic, Research Assistant in Wernig Pathology Lab, President of Hong Kong Student Association, violin performance
Describe Atlantis in three words:
Eye-opening. Spontaneous. Exhilarating.
Why did you choose Atlantis?
I chose the Atlantis program because it combines opportunities to shadow physicians and travel abroad, both of which I had little prior exposure to.
What was your favorite experience as an Atlantis participant?
My favorite experience as an Atlantis participant came in the stories exchanged over meals or excursions and the breadth of conversation that reflected the diversity of backgrounds within our cohort and site managers.
What was the most meaningful aspect of your time shadowing?
I appreciated the chance to speak with physicians in Budapest and hear their personal motivations for pursuing medicine because it really helped better contextualize and validate my own interest in medicine. The physicians were also just really welcoming, relatable, and down-to-earth people.
How has Atlantis helped equip you for the future?
The Atlantis program has equipped me with a better understanding of what a career in medicine looks like, which I think is an invaluable gift considering the long road ahead of those who aspire to be a physician.
How has Atlantis equipped you for active leadership in the medical field?
The ability to interact and empathize with patients of diverse backgrounds and communities is a necessity to be a leader in the medical field. I think the Atlantis program, through my interactions with mentors and their patients, has helped me take my first steps toward attaining the cultural vocabulary and literacy required of a physician.
Megan Branson
Atlantis '18
U. of Montana '19
U. of Washington MD '24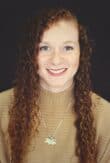 Sarah Emerick
Atlantis '19
Eckerd College '20
Indiana U. MD '25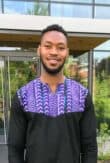 Elorm Yevudza
Atlantis '16
Amherst '19
Columbia MD '24

Elorm Yevudza
Ciudad Real, Spain '16 || Amherst College
Program:
Ciudad Real – Spain – 2016
Undergraduate:
Amherst College class of 2019
Major:
Neuroscience
Extracurricular Activities:
Track and Field, International Students Association, Charles Drew Health Professions Society
Describe Atlantis in three words:
A transformative experience.
Why did you choose the Atlantis program?
The opportunity to shadow doctors in a European country greatly appealed to me. As an international student from Ghana, I value the subtle differences in approach that doctors, depending on the country in which they are trained, use to achieve a common result: alleviating illness and improving the quality of lives.
How is Atlantis Unique?
In an increasingly globalized world, having first-hand experience with the subtleties of healthcare in different parts of the world is vital to a future health professional. Atlantis exposes participants to these nuances in healthcare approaches, and in effect helps aspiring health professionals gain a global perspective on healthcare.
What was your favorite experience as an Atlantis participant?
Experiencing the city and culture of Ciudad Real was an experience that is etched in my memory. As I practiced my very elementary Spanish with the locals and discussed various health-related issues with the doctors I shadowed, I was reminded of the uniqueness of human life. I was also reminded of the role of a health professional in society: to preserve and improve the quality of human life.
What was the most meaningful aspect of your time shadowing?
My discussions with doctors about their relations with patients was most meaningful to me. Our discussions highlighted a trend I had spotted when I shadowed doctors in Ghana: that the core of healthcare is about alleviating illness and improving the quality of life. My conversations with doctors in Ciudad Real underscored the importance of treating patients not just as cases, but as people.
How has Atlantis helped equip you for the future?
The Atlantis program has given me a broader perspective on the field of healthcare. The program has also brought wonderful people into my life. The participants that I shadowed, explored, and conversed with impressed me with their passion for healthcare. The program has also taught me to be a lifelong leader, and the importance of fostering a curiosity that will help prepare me for my future in the medical field.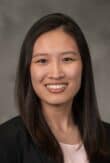 Tiffany Hu
Atlantis '16
U. of Maryland '17
U. of Michigan MD '22


Tiffany Hu
Tereul, Spain '16 || U Michigan Medical School
Program:
Teruel, Spain – Summer 2016
Undergraduate:
University of Maryland class of 2017
Admitted medical student at:
University of Michigan Medical School
Major:
Neurobiology
Honors:
Honors Integrated Life Sciences Program, Banneker/Key Scholarship
Extracurricular Activities:
American Medical Student Association Co-President & Advocacy Day Liaison, Alternative Breaks Experience Leader, Health Professions Advising Office Student Advisory Board, Biology Teach Assistant, Health Leads, Buddhist Tzu Chi Foundation, NIH Research Intern, Physicians for Social Responsibility Environment & Health Intern
Describe Atlantis in Three Words:
Educational. Eye-opening. Exhilarating.
Why did you choose Atlantis?
I wanted to expand my horizons and understand a culture of health different from the ones I am accustomed to. I had shadowed doctors in the United States and Taiwan prior to my Atlantis program experience, and being able to see first-hand the healthcare system in Spain allowed me to draw comparisons between the different complex healthcare systems.
What was your favorite experience as an Atlantis participant?
Bonding with the other participants and celebrating our time together along with the doctors we shadowed. We would discuss our interests, passions, and motivation for medicine, and it was an incredible experience to learn from and alongside them.
What was your experience with the doctors you were shadowing?
Because of the pre-established relationships with the hospitals in which we shadowed, all the doctors were very welcoming and accommodating. They were willing to translate for us and explain in detail all of their medical decisions. My doctors and I had wonderful conversations about the differences between life in Spain vs. the United States.
What was the most meaningful aspect of your time shadowing?
I was excited to scrub in on surgeries and watch as the doctor explained what he was doing throughout the operation. Before and after surgeries, as well as in my other rotations, I observed how the doctors reassured and communicated with their patients. I was able to glean insight into differences between the experience of health in Spain versus the United States through observation as well as conversations with the doctors.
How has Atlantis helped equip you for the future?
Besides the wealth of medical knowledge I gained from shadowing the doctors, I challenged myself to step outside of my cultural comfort zone and explore more than I thought I was capable of. Atlantis allowed me to make connections with people from all around the United States and abroad, and the friendships I gained helped me learn so much more than I would have on my own.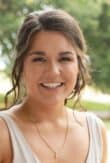 Lauren Cox
Atlantis '18
Louisiana Tech '20
U. of Arkansas MD '24

Lauren Cox
Libson, Portugal '18 || Louisiana Tech
Completed Atlantis Program Location(s):
Lisbon, Portugal
Year of most recent program:
Fall '17 – Summer '18
Season of most recent program:
Summer
Do you believe your Atlantis experience helped you get into your graduate program?
Extremely helpful
Generally, why do you think Atlantis helped you get into your graduate program?
It exposed me to shadowing that was hard to come by in the states. It also gave me a chance to see other systems of healthcare.
Specifically, did you talk about Atlantis in your interviews? If so, how much relative to other topics?
Yes – they wanted to know about my experience, and specifically how the healthcare I saw in another country compared to what I had seen in the USA.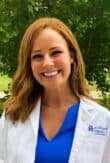 Kayla Riegler
Atlantis '18
U. of Kentucky '20
U. of Kentucky MD '24

About Atlantis
Atlantis is the leader in pre-health shadowing and clinical experience, offering short-term programs (1-10 weeks) over academic breaks for U.S. pre-health undergraduates. Medical schools want 3 things: (1)healthcare exposure, (2)GPA/MCAT, and (3)certain competencies. Atlantis gives you a great version of (1), frees you to focus on (2), and cultivates/shows (3) to medical school admissions committees.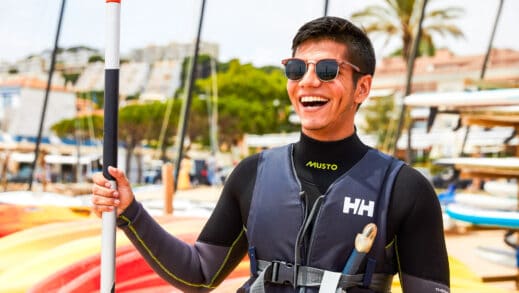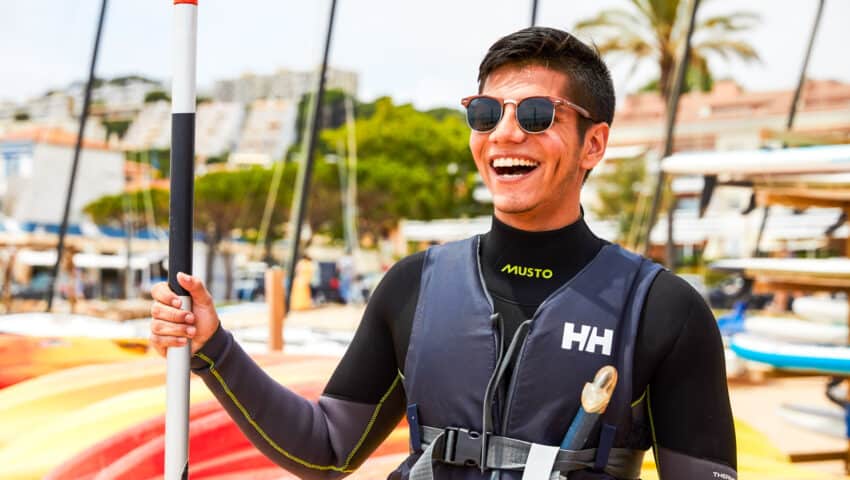 Watch Video: The Atlantis Shadowing Experience and How it Helps In Your Med/PA Admissions Future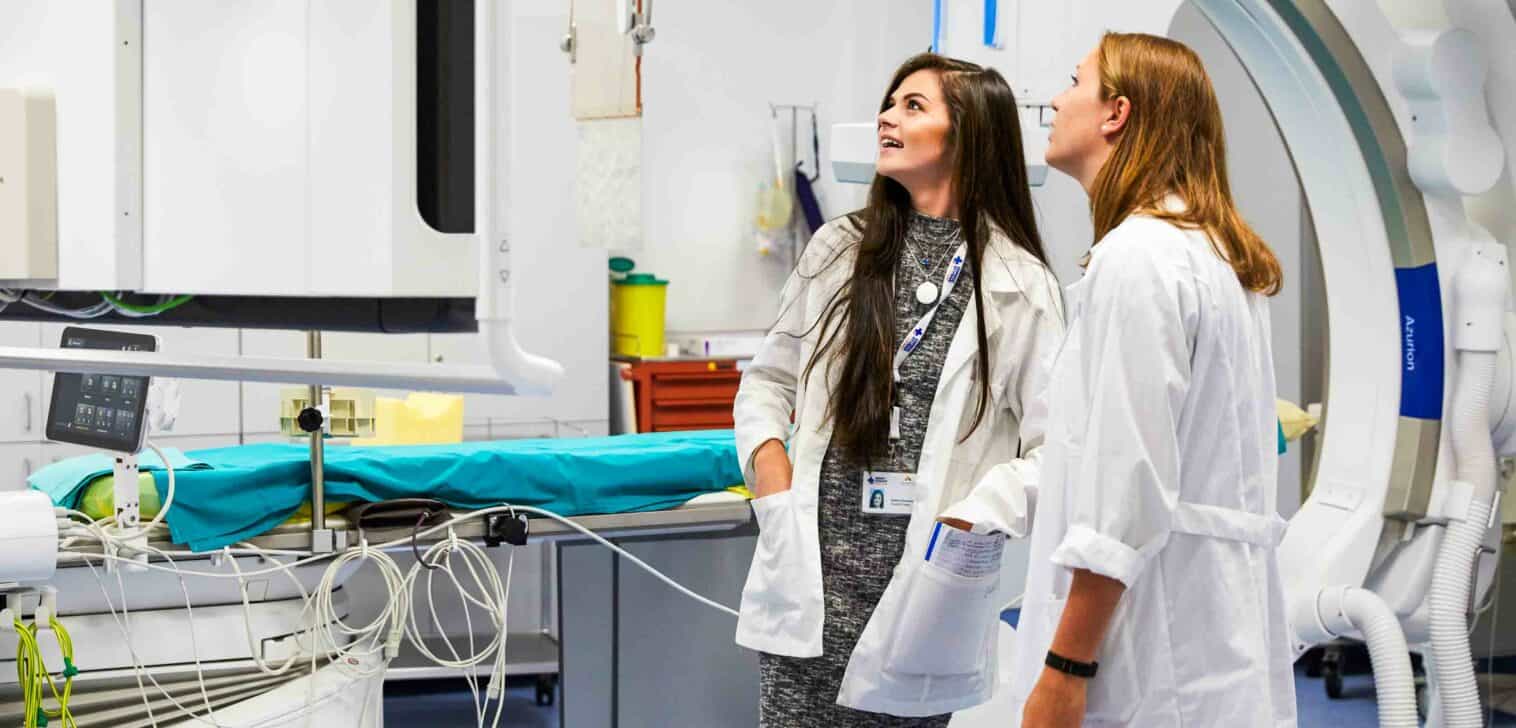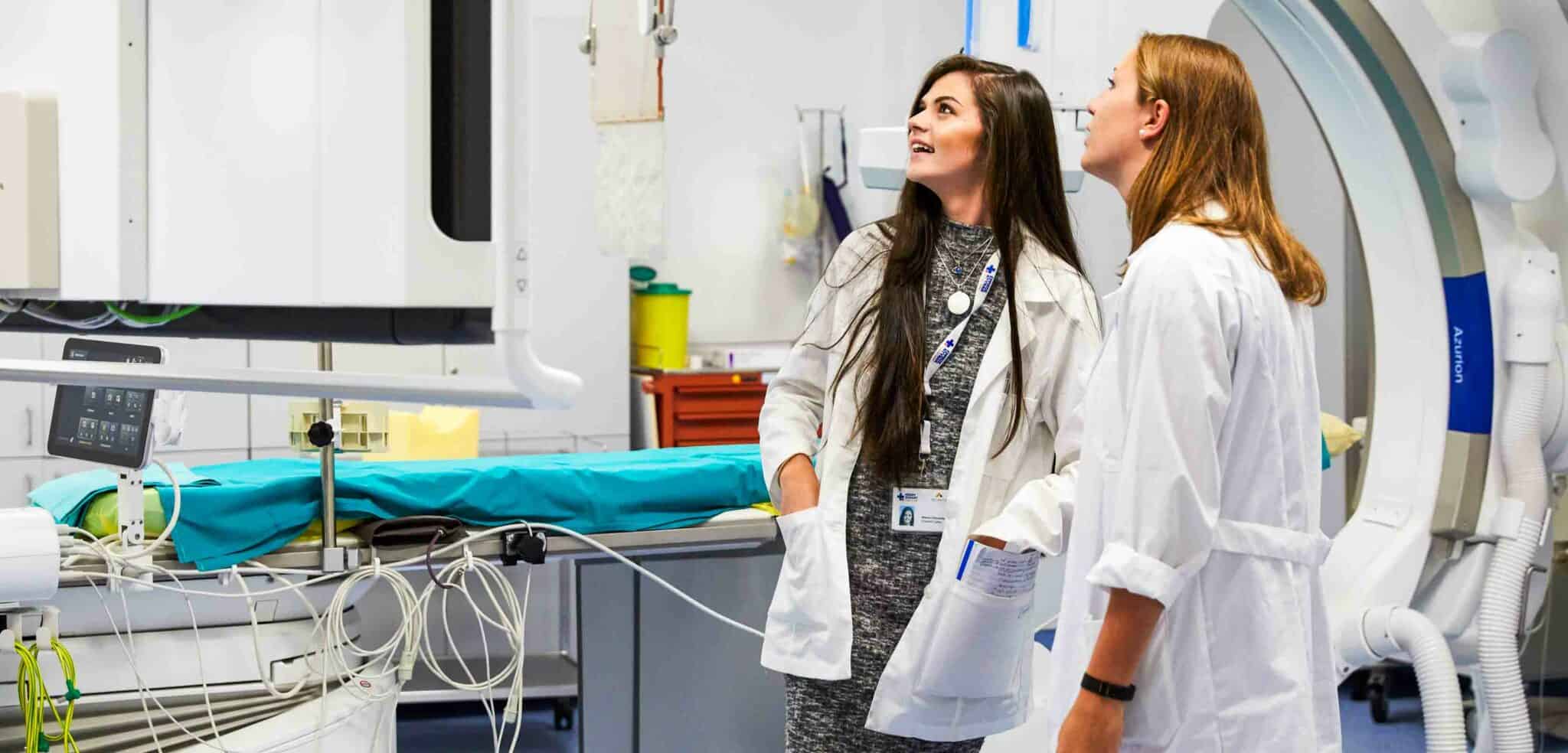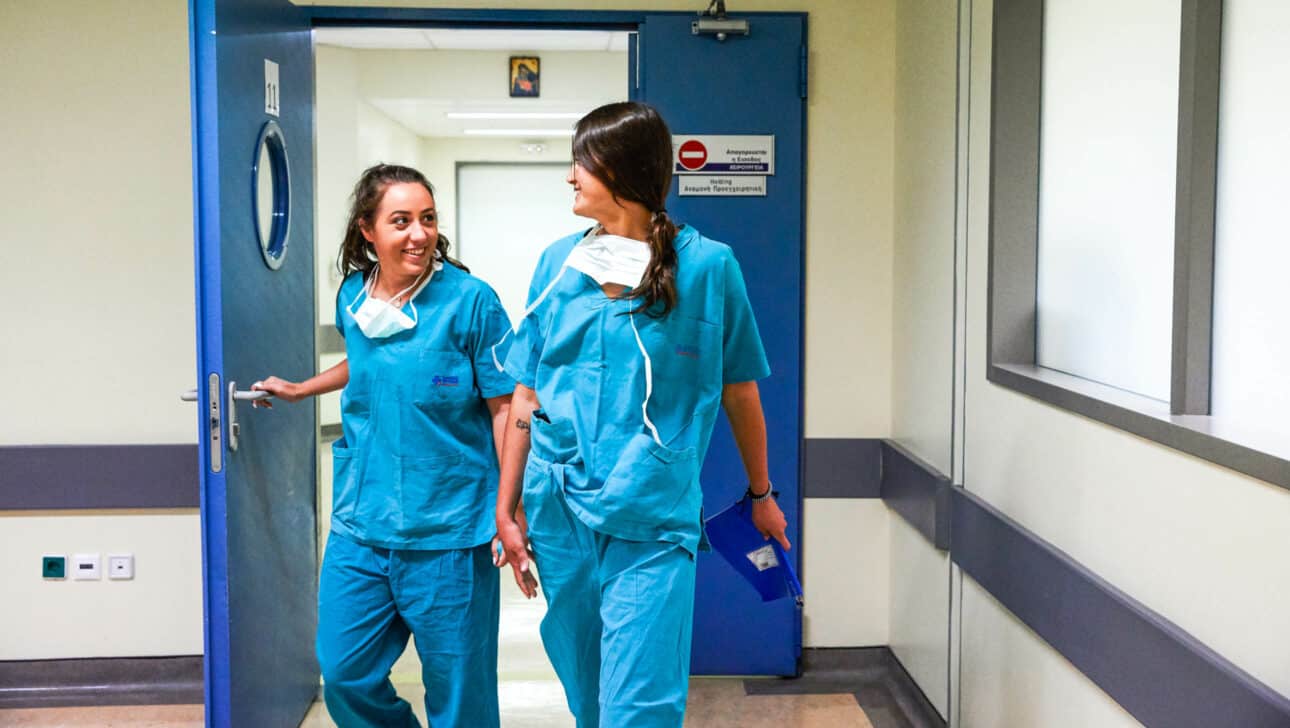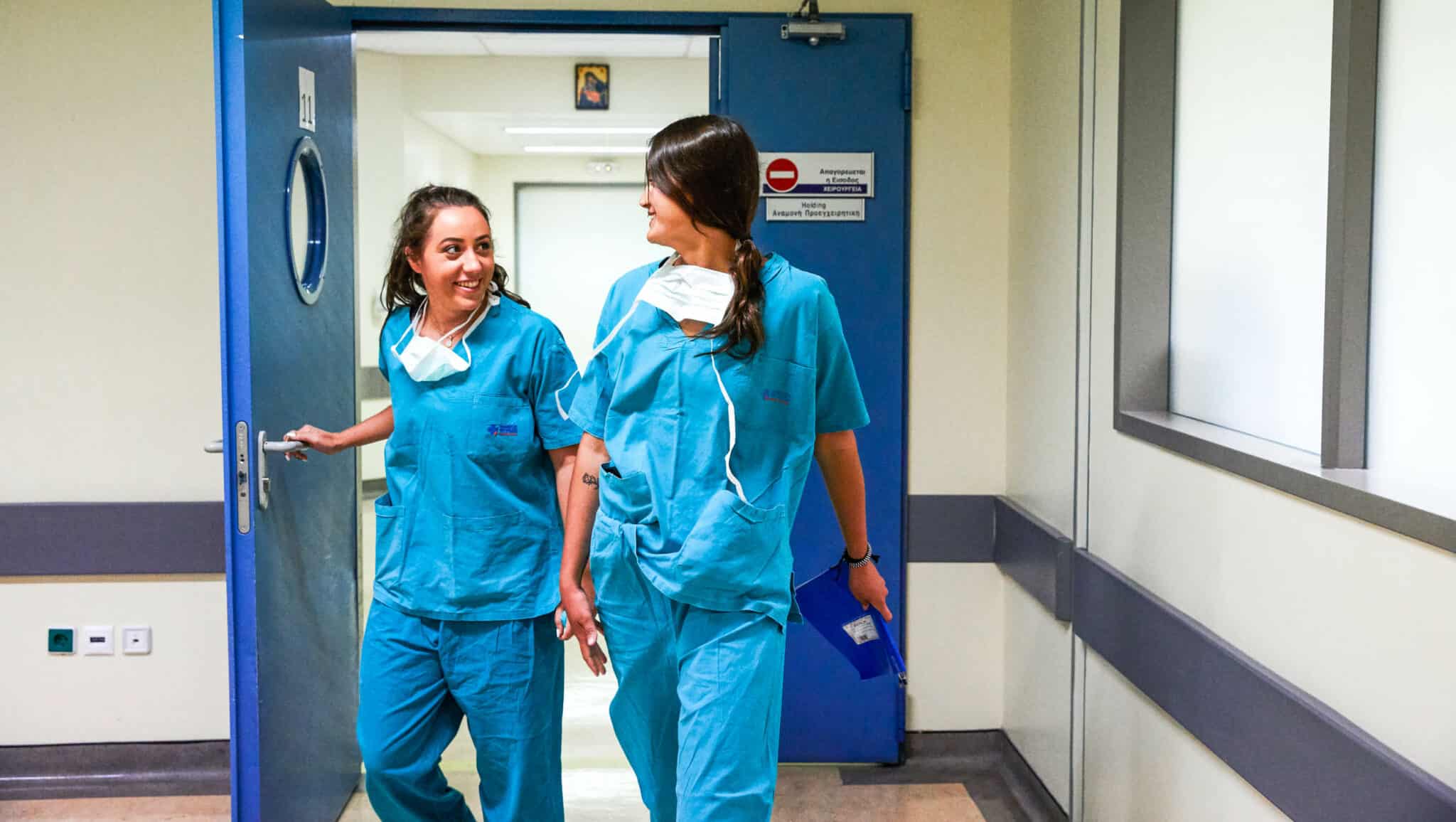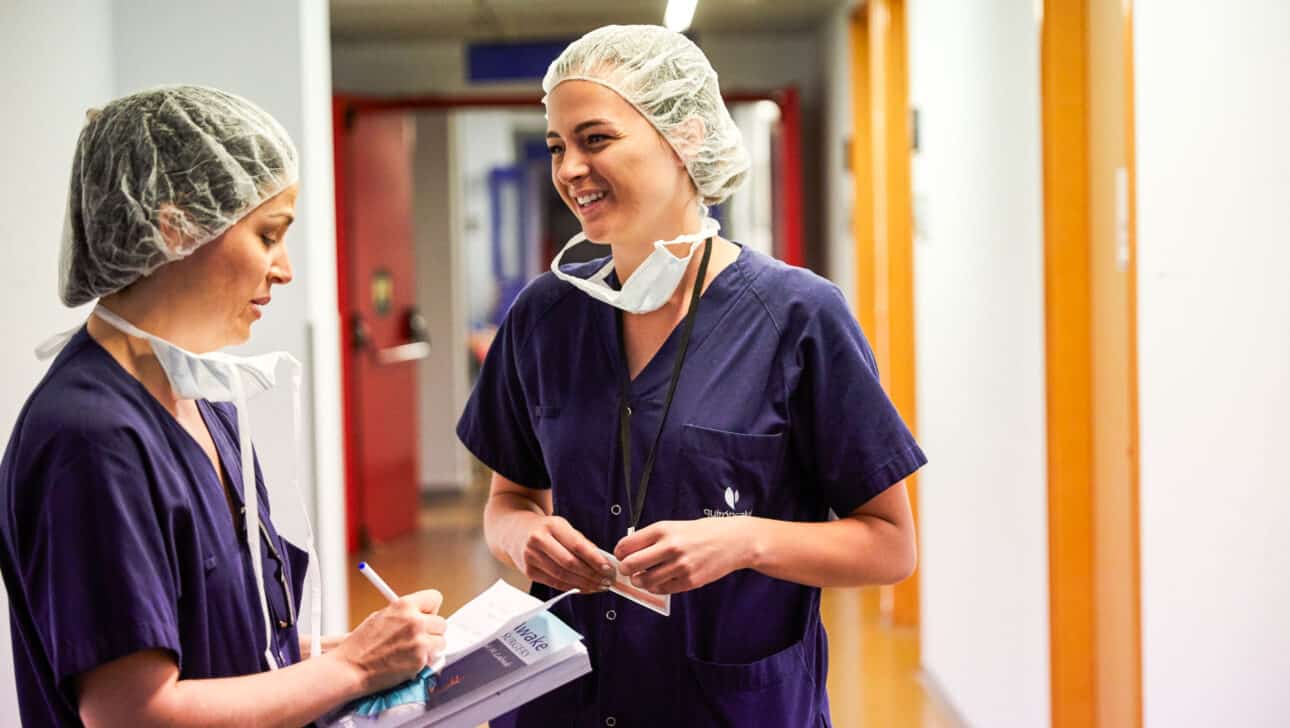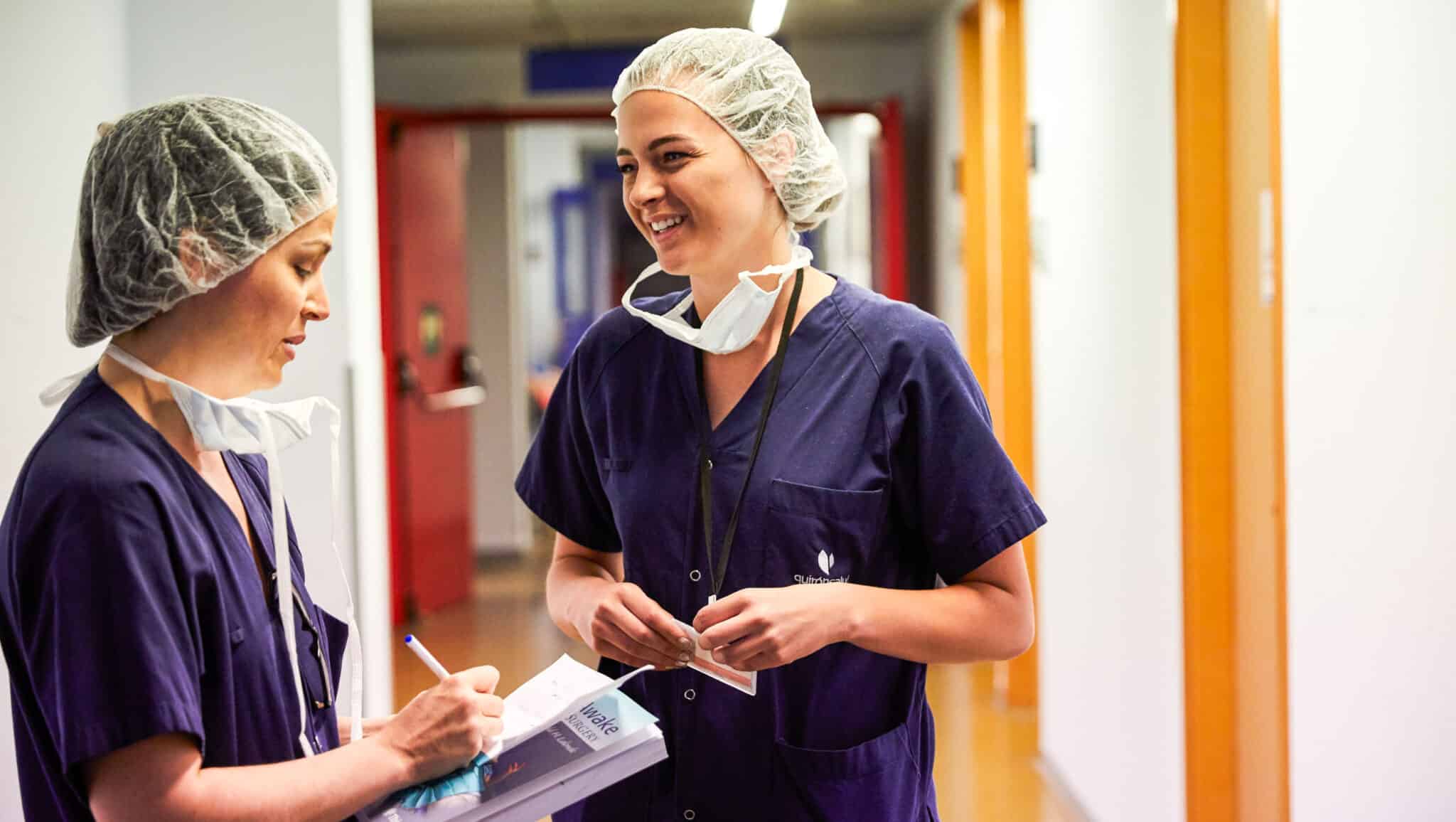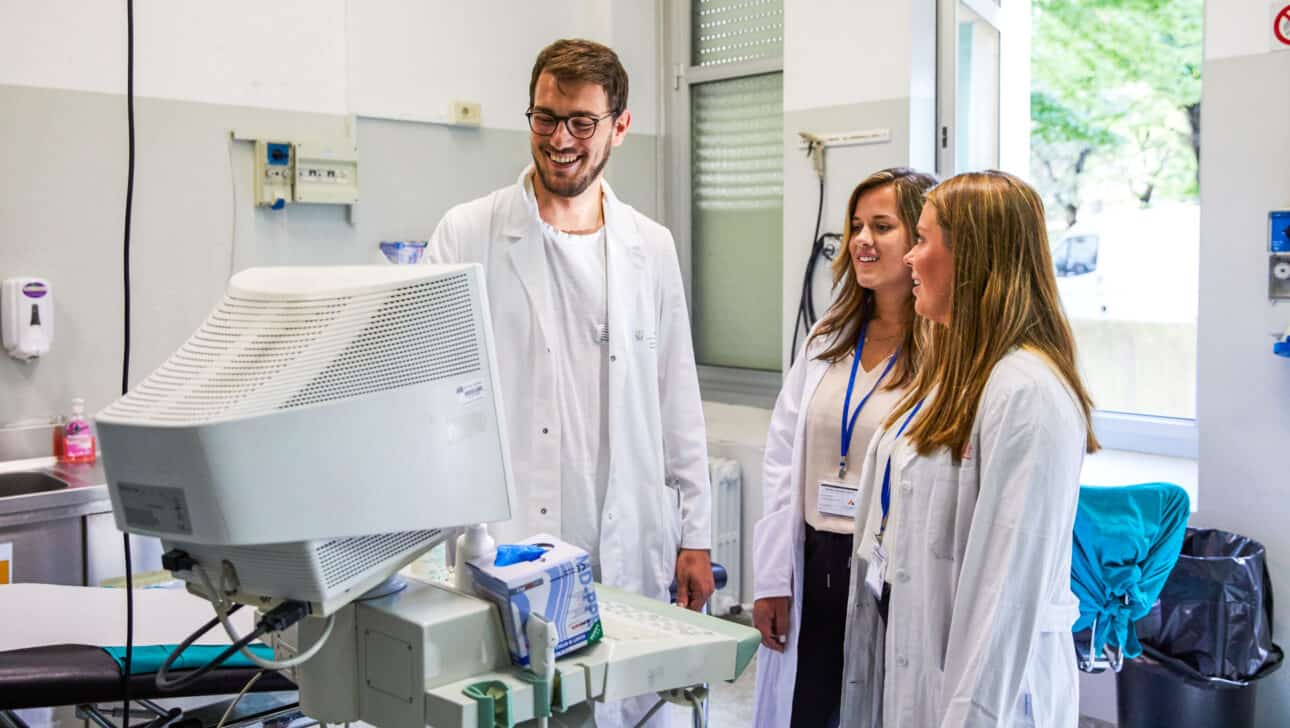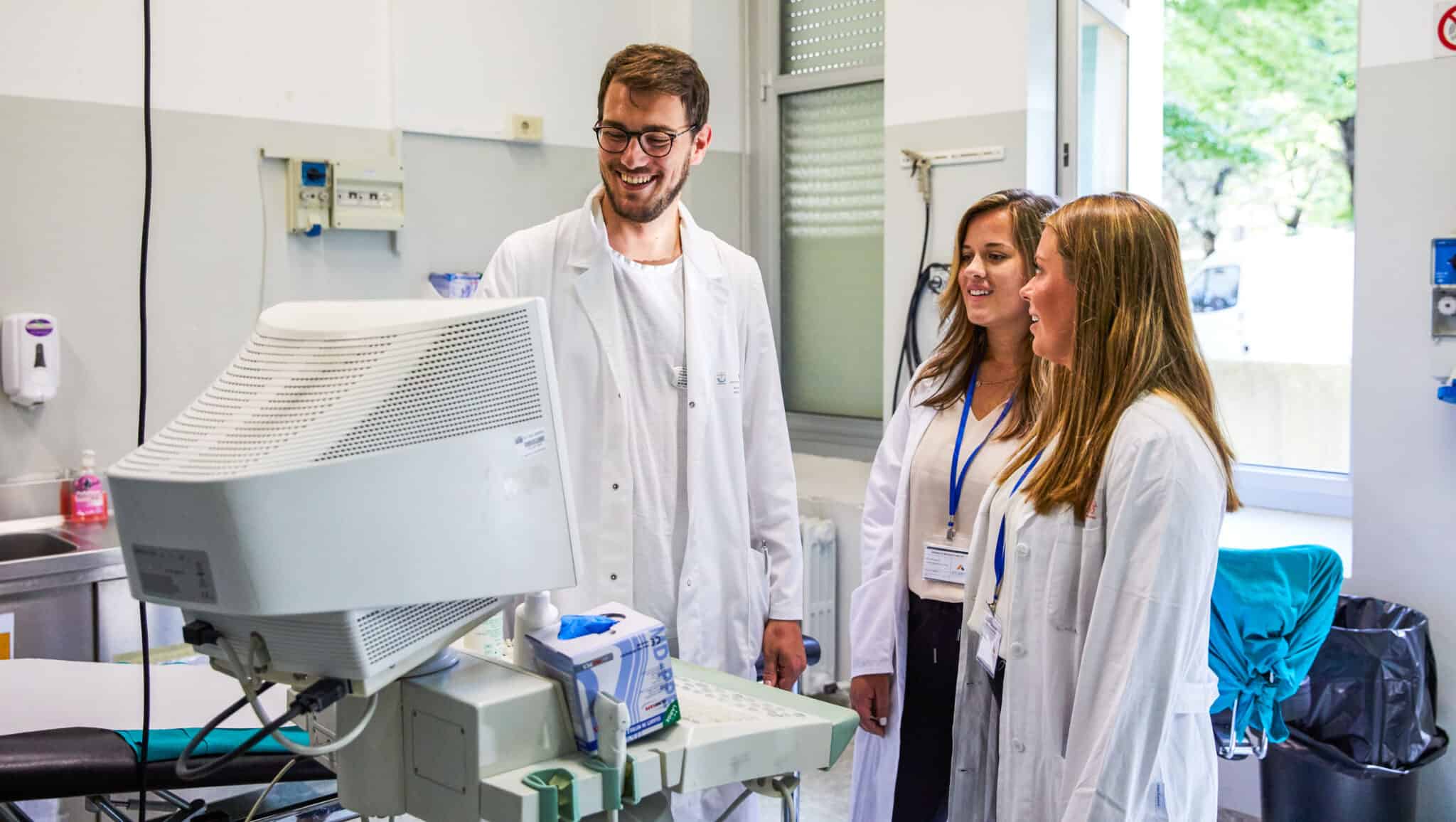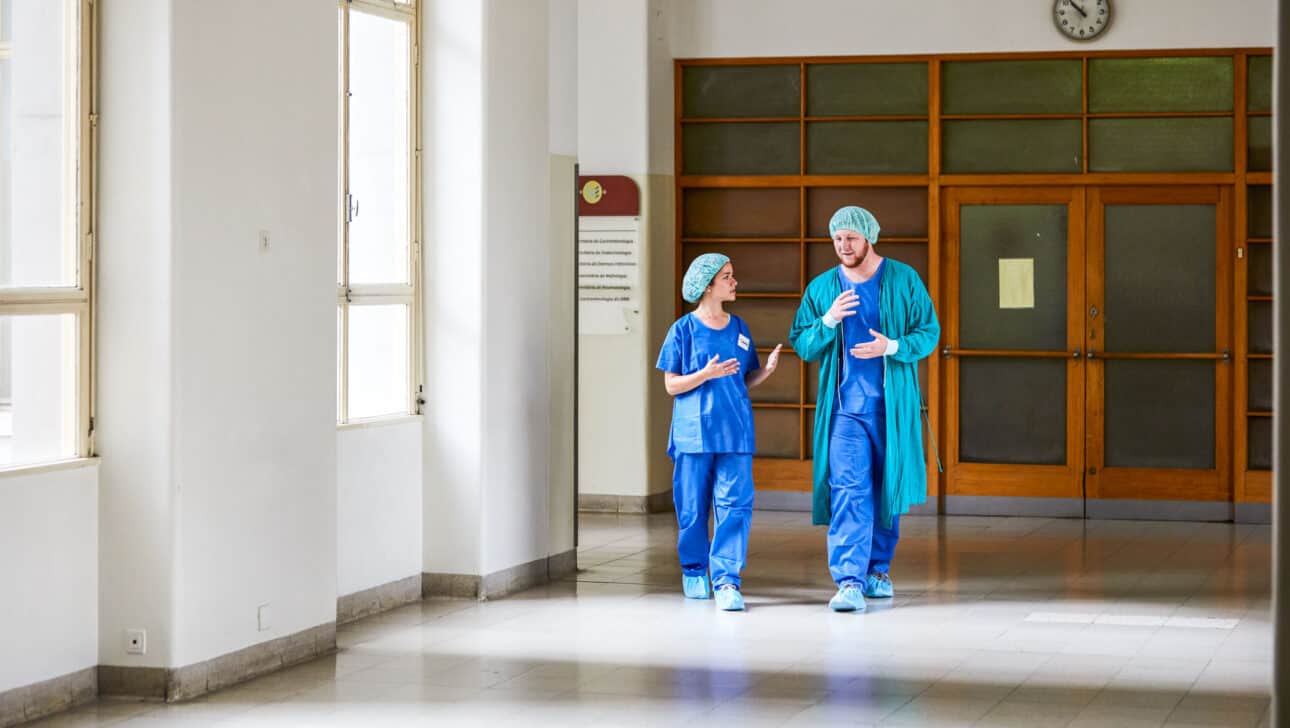 Two Atlantis alumni admitted to Top 5 MD programs wrote our widely read medical school admissions guidebook — download yours.
Get our 76-page medical school admissions guidebook, by Atlantis alumni at Harvard Medical School and Stanford School of Medicine.