Applying to Med/PA School
MD or DO? Which is Right For You?
About Kasey
Kasey Isaacs is a senior at Morehead State University and is pursuing his Bachelor's degree in Biomedical Sciences, with an emphasis in Pre-Medicine. A recipient of the Atlantis Pre-med Leaders Scholarship, he spent three weeks on an Atlantis Clinical Shadowing Fellowship in Milan, Italy in Summer 2017.
What are the differences between an MD and a DO?
In the U.S., medical students can choose to pursue one of two paths: becoming a doctor of osteopathic medicine (DO) or a medical doctor (MD). If you're on the pre-med track, chances are you are still trying to decide which path you plan to pursue.
Over the past half-century, these two fields of study have converged to the point where there are now relatively few differences between them. However, as you determine for yourself which track to pursue, understanding the distinctions is important.
There can be pros and cons to both professions, which we've listed below. It is important to note, however, that one path is not easier, better, or more 'real' than the other. You should choose whether to pursue MD or DO because you are inclined to practice one medicine or the other, as many medical students will confirm. Read on to find out what the major differences are!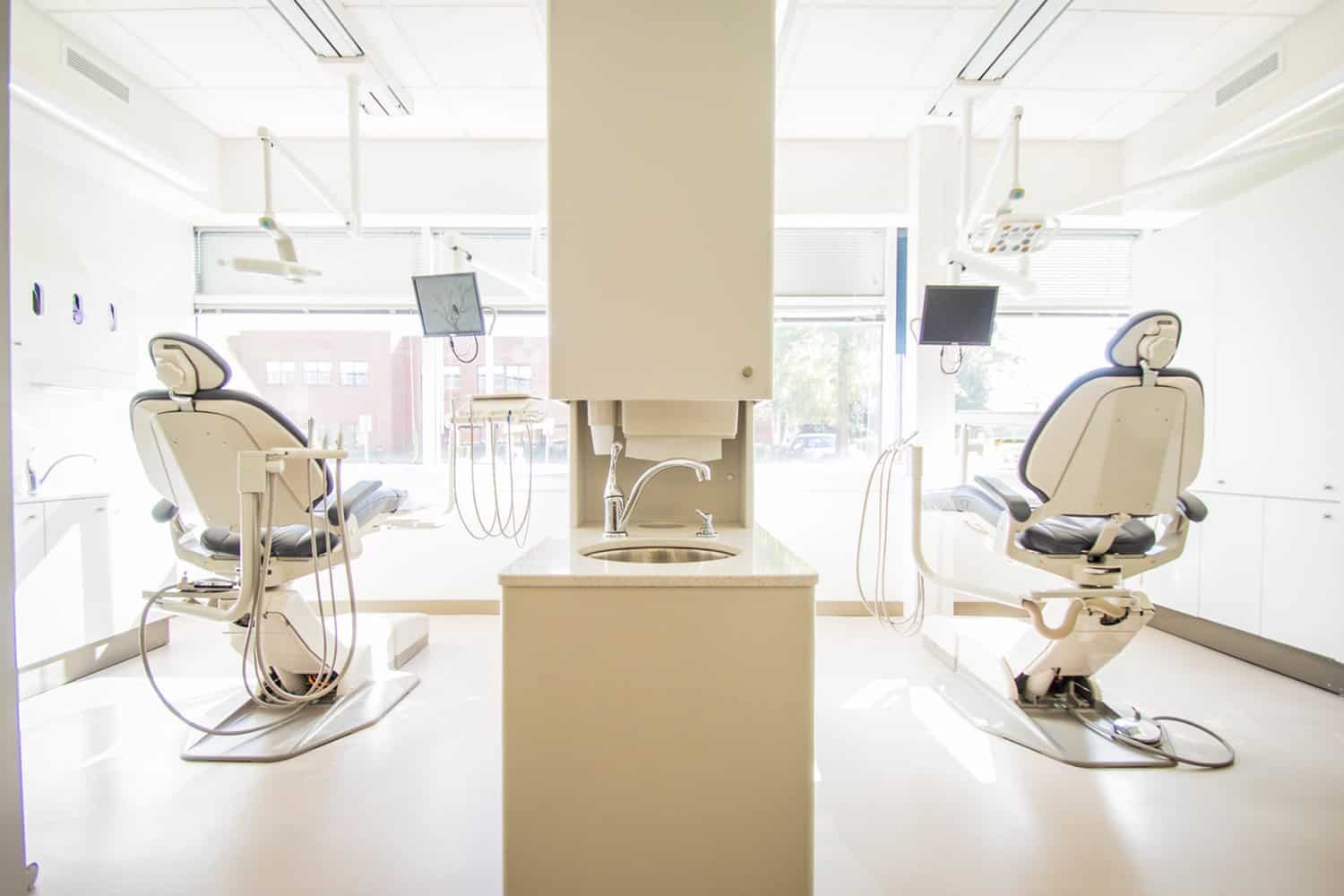 Holistic Medicine:
We'll give you the biggest difference between the two fields right out of the gate.
DOs practice what is often called "holistic medicine," the idea of treating a patient in the context of his or her lifestyle. The definition of holistic refers to this: "characterized by comprehension of the parts of something as intimately interconnected and explicable only by reference to the whole." In other words, a patient's symptom can be treated with a medicine that will directly target that symptom (as might be the MD approach), or it can be treated by diving a bit deeper to understand the patient's environment, or any other factors that could produce that symptom. It might be that treating something entirely different could also get rid of that patient's symptoms, such as diet, exercise, home environment, etc.
Traditionally, this has been an ideologically different approach to that of MDs. Now, however, many modern MD programs also emphasize the need to treat patients as people rather than simply treating a set of symptoms.
Musculoskeletal Manipulation:
Additionally, DOs believe in the body's intrinsic ability to heal and that this ability can be supplemented or encouraged through musculoskeletal manipulation. This doctrine is unique to their practice and provides context for the major practical difference between the two schools of thought. That practical difference is called Osteopathic Musculoskeletal Manipulation (OMM), and all DOs are trained to use it as an additional method of treating disease. OMM was first introduced by physician A.T. Still, the father of osteopathic medicine, and involves an incredibly broad range of specific and precise manual manipulations meant to assist in treating disease.
Though the untrained eye may mistake OMM for chiropractic manipulation or even simple massage, OMM is entirely unique, and requires a vast amount of training to execute correctly. To better understand this practice, a quick youtube search will reveal a variety of OMM tutorials.
Conversely, MDs are not trained in OMM methodology. Instead, they practice traditional Western medicine alone, utilizing either drugs or surgery to treat disease. Although OMM does not replace these, it serves as an additional tool to be used at the clinician's professional discretion. Confusingly, some DOs choose not to utilize OMM at all (particularly those outside of primary care); an appointment with these DOs will be identical to that of an MD. However, in an appointment with other DOs, you may experience more physical contact from the provider, depending on his or her preferences.
For more information on these career paths, also read: "What is a DO?" and this article about one medical student's decision to pursue an MD.
---
MD v. DO: The Pros and Cons of Each
Having recently navigated the arduous medical school admissions process as both a DO and MD applicant, I have learned a great deal about both types of programs. I hope my experience will aid you as you make your own choice.
Application Process Differences
In my experience navigating the application trail, the first notable point of difference between MD and DO lies in the application service. For MD schools, the AMCAS is used; for DO schools, the AACOMAS is used. Although these application services are similar in how they function, they differ in a number of ways that affect your convenience as an applicant.
My hope is that these differences (summarized in the table below) may offer some insight into the nuances of the application process to allow you to be better equipped when making decisions and preparing yourself. However, in my opinion, you shouldn't let minor inconveniences or complexity of the application process factor too strongly into your career decision. In the moment, your applications may seem to be inordinately time-intensive, but remember that the time you spend on them is a fraction of the percentage of time you will spend on your education as a physician.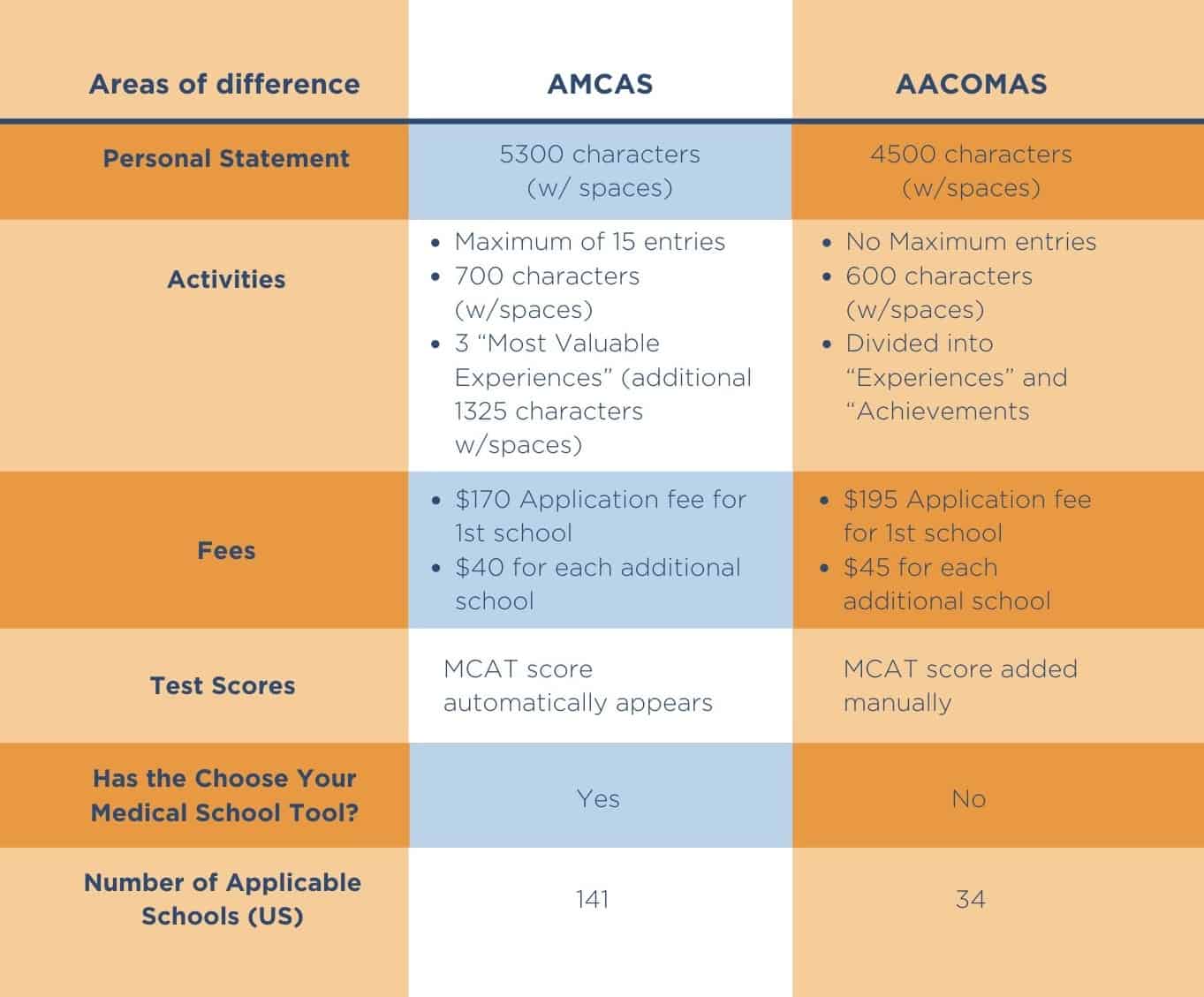 DO Admissions Standards
Additionally, the admission standards for DO schools are generally lower than their MD counterparts. Aspiring physicians should note that there is a difference between DO and MD programs when it comes to applicant/matriculant credentials. In 2016, the AACOM (American Association of Colleges of Osteopathic Medicine) reported an average GPA and MCAT score of 3.54 and 502.17 respectively. Conversely, the AAMC (Association of American Medical Colleges) reported an average GPA and MCAT score of 3.70 and 508.7 respectively. Depending on where your scores fall along this spectrum, you should consider this when applying.
Application Resources
When applying to either an MD or DO school, it can be overwhelming trying to figure out where to start.
How do you know what schools you are best suited for, and what their requirements look like? The last thing you want to do is apply to a school that you have your heart set on, but aren't aware that their minimum required MCAT score is higher than you were able to achieve. It's important to only apply to the schools that you know are in your probable acceptance range—otherwise you risk wasting a lot of money on application fees.
The MSAR (Medical School Admissions Requirements) is a resource developed by the AAMC (American Association of Medical Colleges) to do just that—but only for MD schools. For $28, you can buy a one-year subscription to access the MSAR, but you can only see the statistics associated with the allopathic schools in the U.S.
Until recently, there was no DO equivalent to the MSAR. However, the AACOM recently created Choose DO, a resource that provides the same information about osteopathic medical schools in the U.S.; a breakthrough platform for future DO candidates to find the schools they are most qualified to attend, all over the country. It also provides tips for applying, a student guide, roadmaps for each year in school, and much more. It's also a free resource to use, unlike the MSAR.
Interview Experiences
While interviewing, I was fortunate enough to have the opportunity to visit a variety of both MD and DO schools. As I worked my way through the process, I began to notice some trends that–while almost certainly not universal–may be worth noting as you compare programs.
Generally speaking, I found that MD programs appeared to be a bit more academically "relaxed." Though this may seem like an oxymoron when discussing medical school, my intention here is to note that the MD programs I visited were much less regulated than their DO counterparts.
For instance, the DO programs I visited mandated attendance for all or nearly all sessions and had a fairly strict dress code for class. The MD programs had no dress code for students simply attending class (and not seeing patients), and the lectures were broadcast live, meaning that physical attendance was non-mandatory.
Furthermore, due to the addition of OMM training to the curriculum, the DO programs that I visited were more time-intensive. Class time was simply longer, meaning that there was also less daily studying time. However, this is a necessary trade-off when learning an additional therapeutic skill.
Though the grading scale is determined school-by-school, the majority of the MD programs I visited utilize a Pass/Fail system of some sort, while most of the DO programs award classic letter grades.  Though this is not unique to the MD vs. DO question, it was this way in my case.
As I spoke with a small sample size of students during my interviews at both kinds of schools, it seemed that these differences translated to a difference in lifestyle. The MD students were certainly stressed, but they seemed to have more freedom in managing their limited time and experienced less pressure to achieve the long-sought-for "A."  DO students seemed somewhat constricted by regulations, and therefore potentially more stressed than their MD peers.
Professional Differences
There are some professional differences and "quirks" that distinguish the MD path from the DO path. As a pre-med student, it is valuable to consider these differences when thinking about your career goals, personal preferences and predispositions.
In my quest to pursue a medical degree, I have volunteered and worked with a variety of patients and providers, and in doing so I have had the opportunity to informally poll them on their feelings about MDs and DOs. Anecdotally, the majority of patients I have met did not realize that there was any difference between the two. Occasionally, others expressed a preference for one or the other.
These relatively benign opinions did not surprise me, but the opinions of the medical professionals I have met did. Some have expressed a subtle or not-so-subtle bias against DOs, which I suspect is rooted in outdated information. In the past, DOs were not fully licensed, but it has been 30 years since the last state to recognize DOs as professionally equivalent to MDs did so (with most states having recognized them now for more than half a century. I have also met, but to a lesser extent, the professional who believes that DOs are the only type of physician that truly treat patients well due to their holistic philosophy. Though this information is anecdotal, it is still worth noting as you consider all sides of medicine and the niche into which you best fit.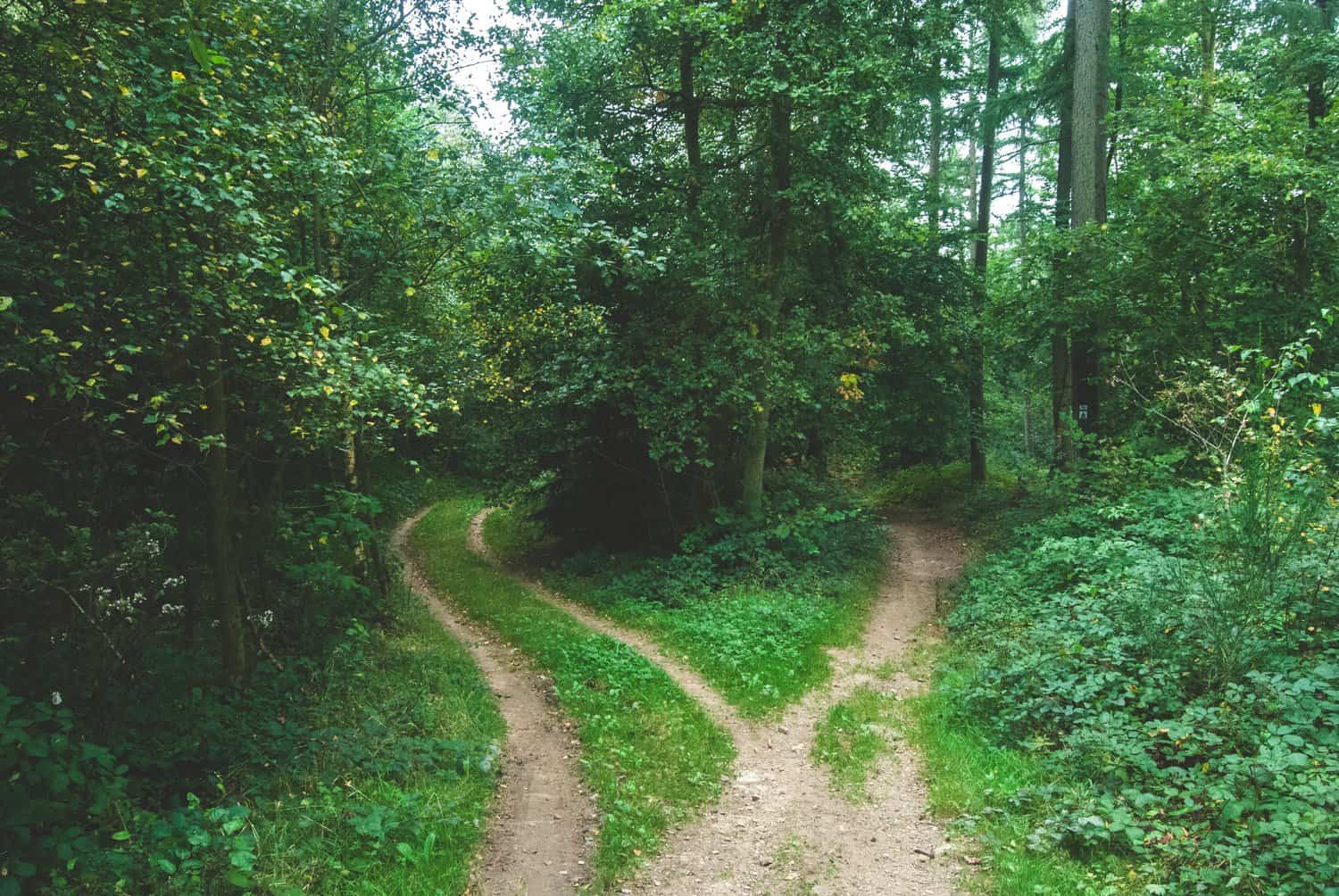 ---
Which Path is Right for Me?
Throughout my undergraduate career and the application process, the MD vs. DO question was constantly reverberating through my mind. My sister and brother-in-law are both practicing osteopathic physicians; thus, I was introduced to medicine through an osteopathic lens. I have friends and mentors who practice as DOs, have personally chosen a DO as my primary care provider, and find OMT incredibly fascinating.
And yet, I chose the MD route, and I plan to attend the University of Kentucky in fall 2019. Why?
As with many major decisions in life, the "MD vs DO" choice is deceivingly complex. It is a summative question that involves innumerable smaller decisions.
As I entered into interview season I discovered that choosing a medical school in the modern era is really much less about specific philosophies and much more about personal fit. I was accepted to both types of programs, and in the end, the presence of A.T. Still's teachings, or the lack thereof, did not settle my decision. Instead, my decision was solidified by the unique conglomeration of my preferred curriculum style, lifestyle considerations, the focus on student wellness, the familiar faces, and finally the all-encompassing sense of home and belonging that engulfed me as I toured my school.
That said, keep your options open. Apply to all the schools you could foreseeably see yourself attending, then add a couple more for good measure. It may be expensive, but it is a worthwhile investment in your future. As I mentioned earlier, choosing a school is very much about fit.
So don't just answer questions, ask questions too! Interview the schools as they interview you to see if they truly meet your needs and goals. Ask current students questions about everything from curriculum, to professors, to student life, to housing, and even the level of competition within the classes. Keep track of all of this information throughout the interview process, and use it in conjunction with a healthy dose of gut feeling to find your perfect fit in medical school. It may be a DO program, or it may be an MD program, but don't box yourself in.
Our Alumni Enter Great Medical Schools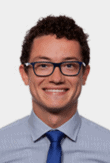 John Daines
Atlantis '17
Brigham Young University '19
Washington U. in St. Louis MD '23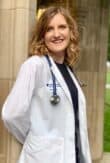 Zoey Petitt
Atlantis '17
U. of Arizona '18
Duke MD '23

Zoey Petitt
Hungary '17 || University of Arizona (undergraduate) '18
Completed Atlantis Program Location and Date:
Hungary, Summer 2017
Do you believe your Atlantis experience helped you get into your graduate program?
I believe it was very helpful.
Generally, why do you think Atlantis helped you get into your graduate program?
For me, my Atlantis experience played a key role in confirming my decision to go into medicine. This was important for me to discuss during the admissions process.
Specifically, did you talk about Atlantis in your interviews?
Yes
Yong-hun Kim
Atlantis '17
Stanford '19
Mayo Clinic MD '24

Yong-Hun Kim
Budapest, Hungary '17 || Stanford University
Program:
Budapest, Hungary – Winter 2017
Undergraduate:
Stanford University class of 2019
Major:
Computer Science
Honors:
Bio-X Grant (award for research)
Undergraduate Activities:
President and Founder of Stanford Undergraduate Hospice and Palliative Care, Volunteer for Pacific Free Clinic, Research Assistant in Wernig Pathology Lab, President of Hong Kong Student Association, violin performance
Describe Atlantis in three words:
Eye-opening. Spontaneous. Exhilarating.
Why did you choose Atlantis?
I chose the Atlantis program because it combines opportunities to shadow physicians and travel abroad, both of which I had little prior exposure to.
What was your favorite experience as an Atlantis participant?
My favorite experience as an Atlantis participant came in the stories exchanged over meals or excursions and the breadth of conversation that reflected the diversity of backgrounds within our cohort and site managers.
What was the most meaningful aspect of your time shadowing?
I appreciated the chance to speak with physicians in Budapest and hear their personal motivations for pursuing medicine because it really helped better contextualize and validate my own interest in medicine. The physicians were also just really welcoming, relatable, and down-to-earth people.
How has Atlantis helped equip you for the future?
The Atlantis program has equipped me with a better understanding of what a career in medicine looks like, which I think is an invaluable gift considering the long road ahead of those who aspire to be a physician.
How has Atlantis equipped you for active leadership in the medical field?
The ability to interact and empathize with patients of diverse backgrounds and communities is a necessity to be a leader in the medical field. I think the Atlantis program, through my interactions with mentors and their patients, has helped me take my first steps toward attaining the cultural vocabulary and literacy required of a physician.
Megan Branson
Atlantis '18
U. of Montana '19
U. of Washington MD '24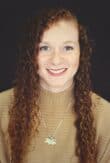 Sarah Emerick
Atlantis '19
Eckerd College '20
Indiana U. MD '25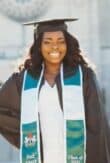 Snow Nwankwo
Atlantis '19
Catholic U. of America '21
Georgetown U. MD '26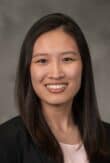 Tiffany Hu
Atlantis '16
U. of Maryland '17
U. of Michigan MD '22


Tiffany Hu
Tereul, Spain '16 || U Michigan Medical School
Program:
Teruel, Spain – Summer 2016
Undergraduate:
University of Maryland class of 2017
Admitted medical student at:
University of Michigan Medical School
Major:
Neurobiology
Honors:
Honors Integrated Life Sciences Program, Banneker/Key Scholarship
Extracurricular Activities:
American Medical Student Association Co-President & Advocacy Day Liaison, Alternative Breaks Experience Leader, Health Professions Advising Office Student Advisory Board, Biology Teach Assistant, Health Leads, Buddhist Tzu Chi Foundation, NIH Research Intern, Physicians for Social Responsibility Environment & Health Intern
Describe Atlantis in Three Words:
Educational. Eye-opening. Exhilarating.
Why did you choose Atlantis?
I wanted to expand my horizons and understand a culture of health different from the ones I am accustomed to. I had shadowed doctors in the United States and Taiwan prior to my Atlantis program experience, and being able to see first-hand the healthcare system in Spain allowed me to draw comparisons between the different complex healthcare systems.
What was your favorite experience as an Atlantis participant?
Bonding with the other participants and celebrating our time together along with the doctors we shadowed. We would discuss our interests, passions, and motivation for medicine, and it was an incredible experience to learn from and alongside them.
What was your experience with the doctors you were shadowing?
Because of the pre-established relationships with the hospitals in which we shadowed, all the doctors were very welcoming and accommodating. They were willing to translate for us and explain in detail all of their medical decisions. My doctors and I had wonderful conversations about the differences between life in Spain vs. the United States.
What was the most meaningful aspect of your time shadowing?
I was excited to scrub in on surgeries and watch as the doctor explained what he was doing throughout the operation. Before and after surgeries, as well as in my other rotations, I observed how the doctors reassured and communicated with their patients. I was able to glean insight into differences between the experience of health in Spain versus the United States through observation as well as conversations with the doctors.
How has Atlantis helped equip you for the future?
Besides the wealth of medical knowledge I gained from shadowing the doctors, I challenged myself to step outside of my cultural comfort zone and explore more than I thought I was capable of. Atlantis allowed me to make connections with people from all around the United States and abroad, and the friendships I gained helped me learn so much more than I would have on my own.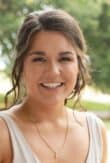 Lauren Cox
Atlantis '18
Louisiana Tech '20
U. of Arkansas MD '24

Lauren Cox
Libson, Portugal '18 || Louisiana Tech
Completed Atlantis Program Location(s):
Lisbon, Portugal
Year of most recent program:
Fall '17 – Summer '18
Season of most recent program:
Summer
Do you believe your Atlantis experience helped you get into your graduate program?
Extremely helpful
Generally, why do you think Atlantis helped you get into your graduate program?
It exposed me to shadowing that was hard to come by in the states. It also gave me a chance to see other systems of healthcare.
Specifically, did you talk about Atlantis in your interviews? If so, how much relative to other topics?
Yes – they wanted to know about my experience, and specifically how the healthcare I saw in another country compared to what I had seen in the USA.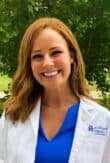 Kayla Riegler
Atlantis '18
U. of Kentucky '20
U. of Kentucky MD '24

About Atlantis
Atlantis is the leader in pre-health shadowing and clinical experience, offering short-term programs (1-10 weeks) over academic breaks for U.S. pre-health undergraduates. Medical schools want 3 things: (1)healthcare exposure, (2)GPA/MCAT, and (3)certain competencies. Atlantis gives you a great version of (1), frees you to focus on (2), and cultivates/shows (3) to medical school admissions committees.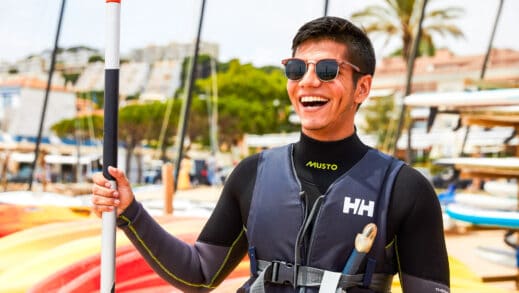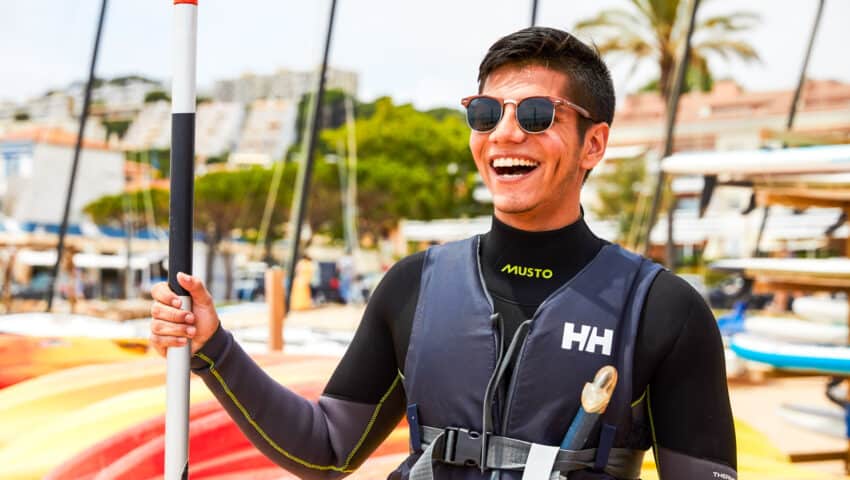 Watch Video: The Atlantis Shadowing Experience and How it Helps In Your Med/PA Admissions Future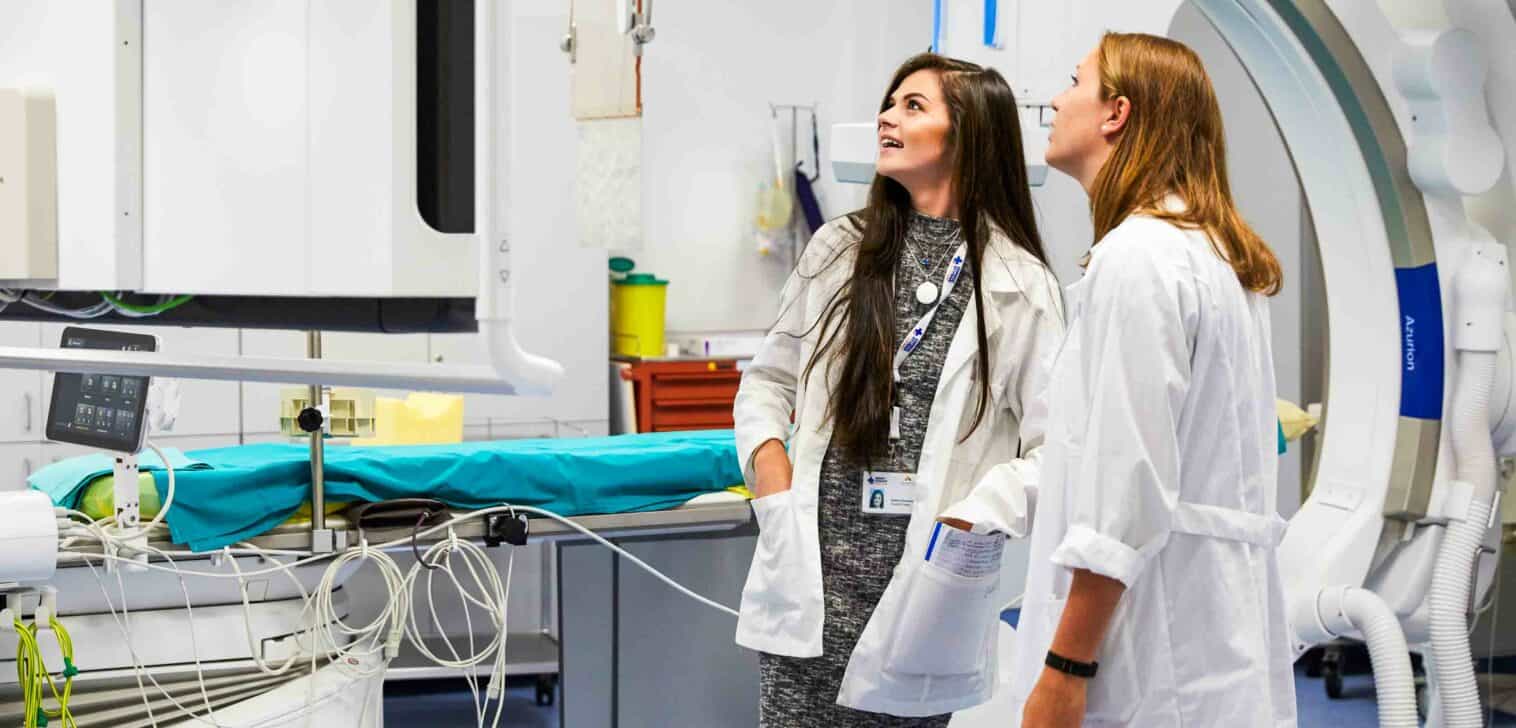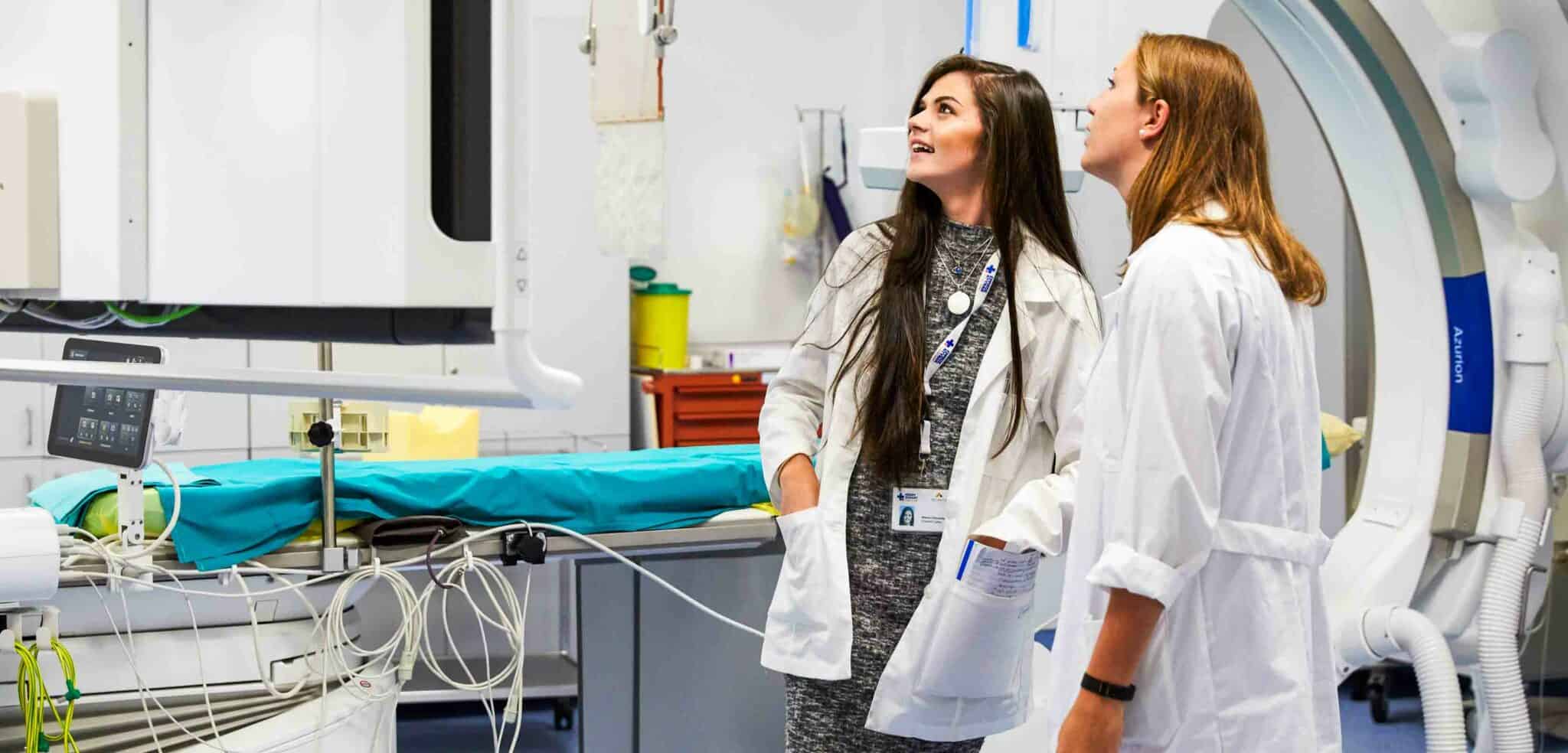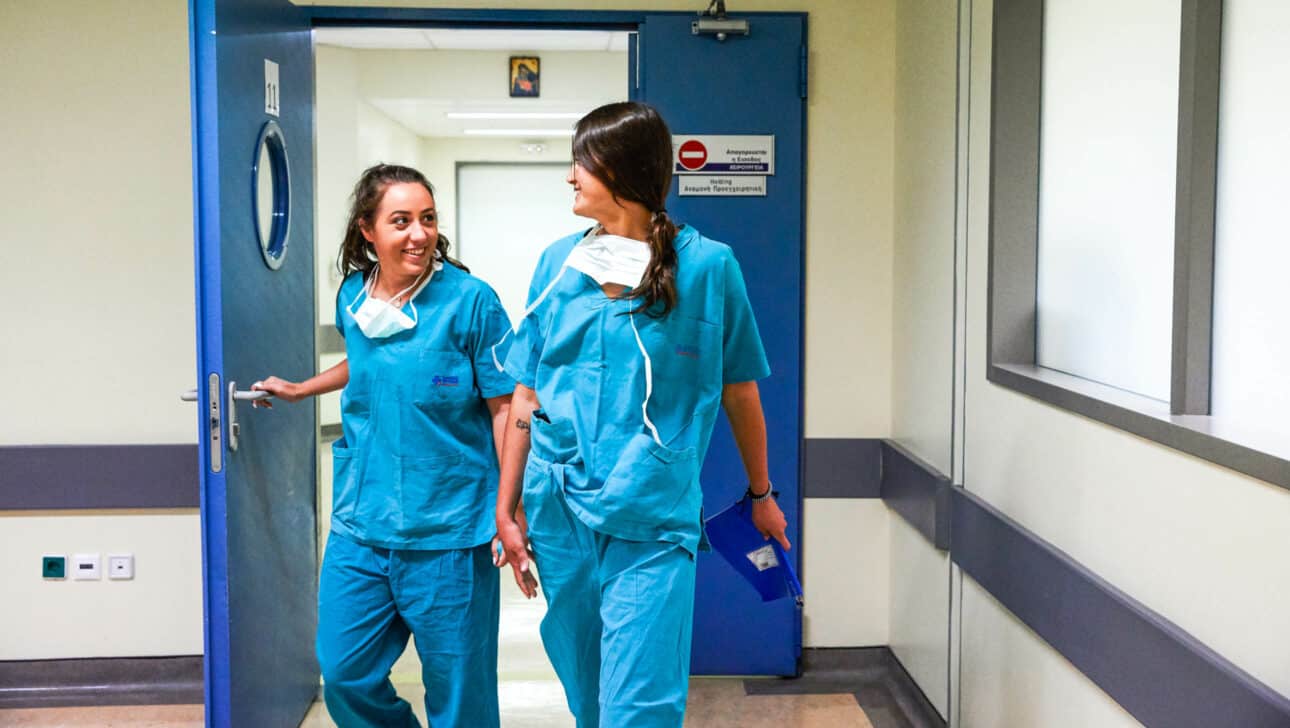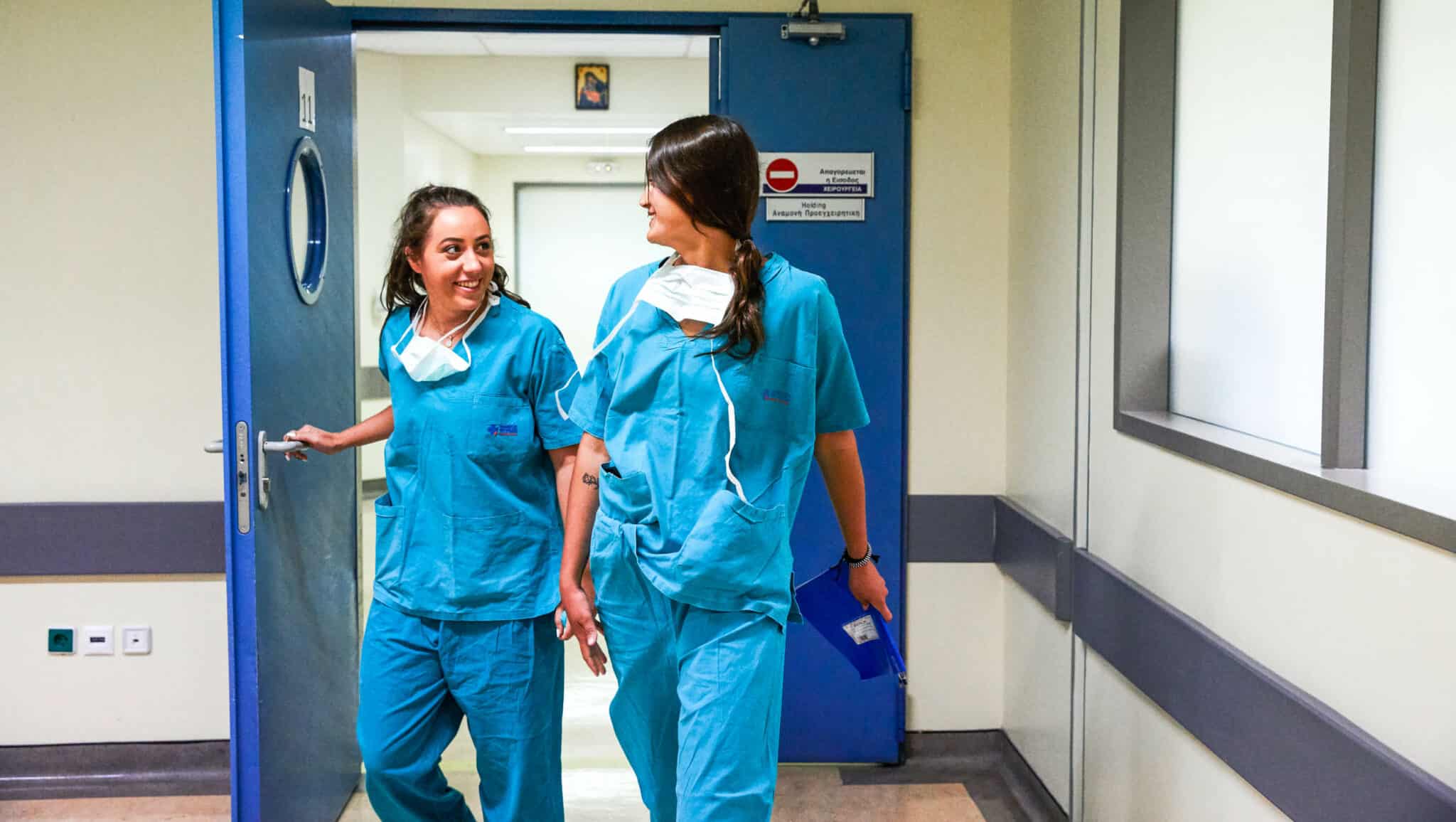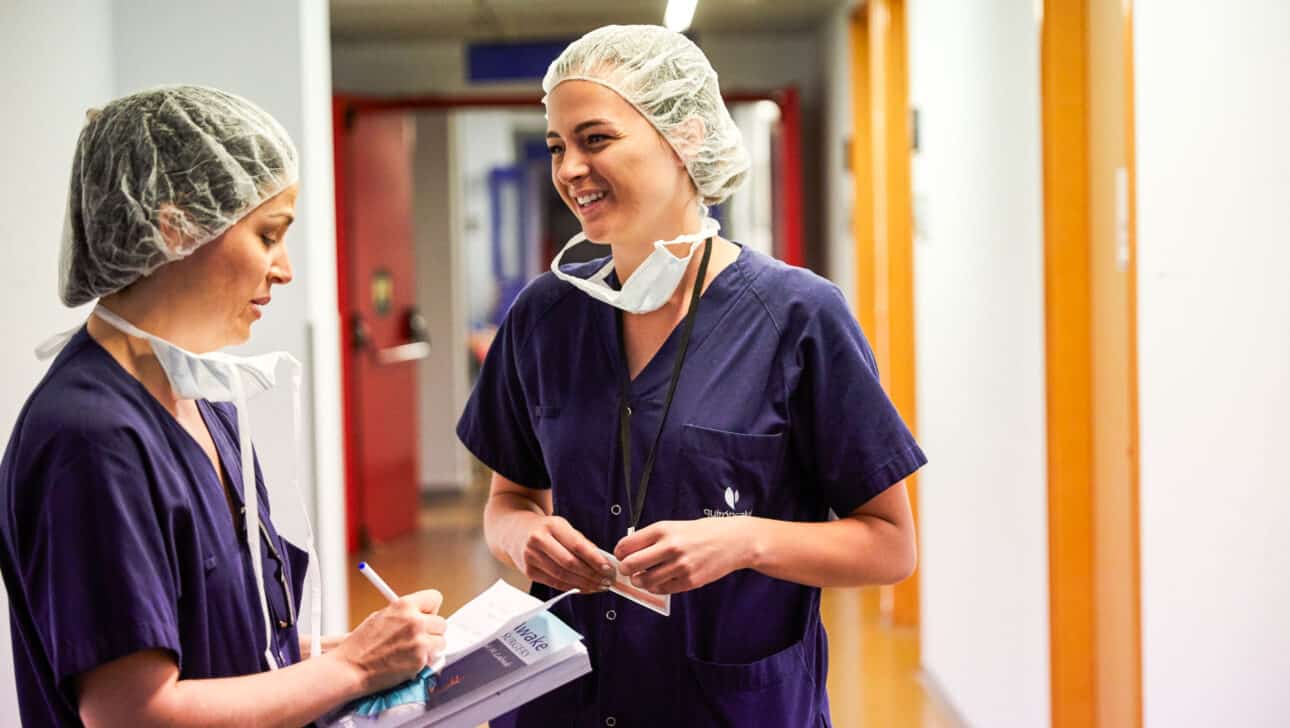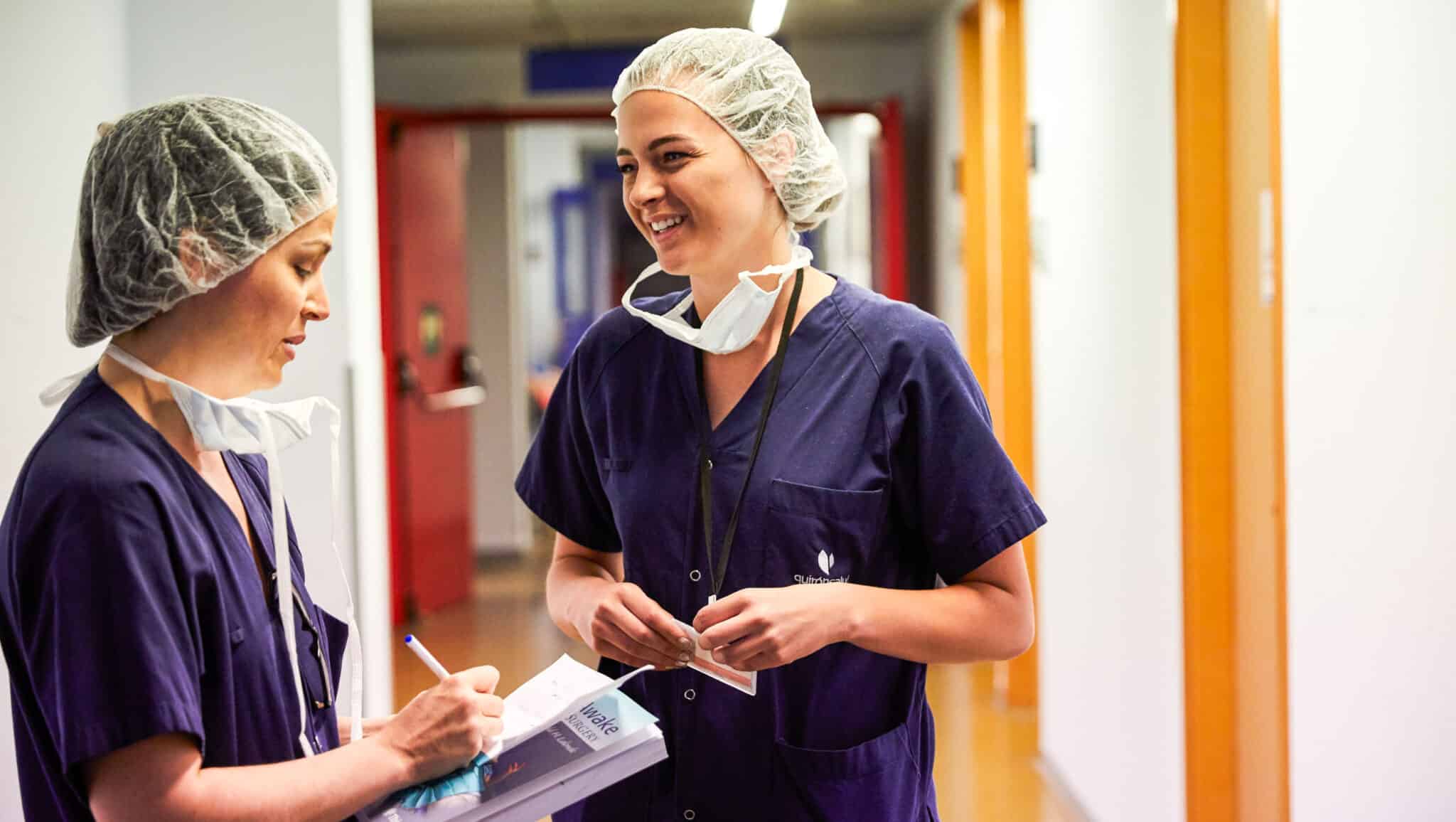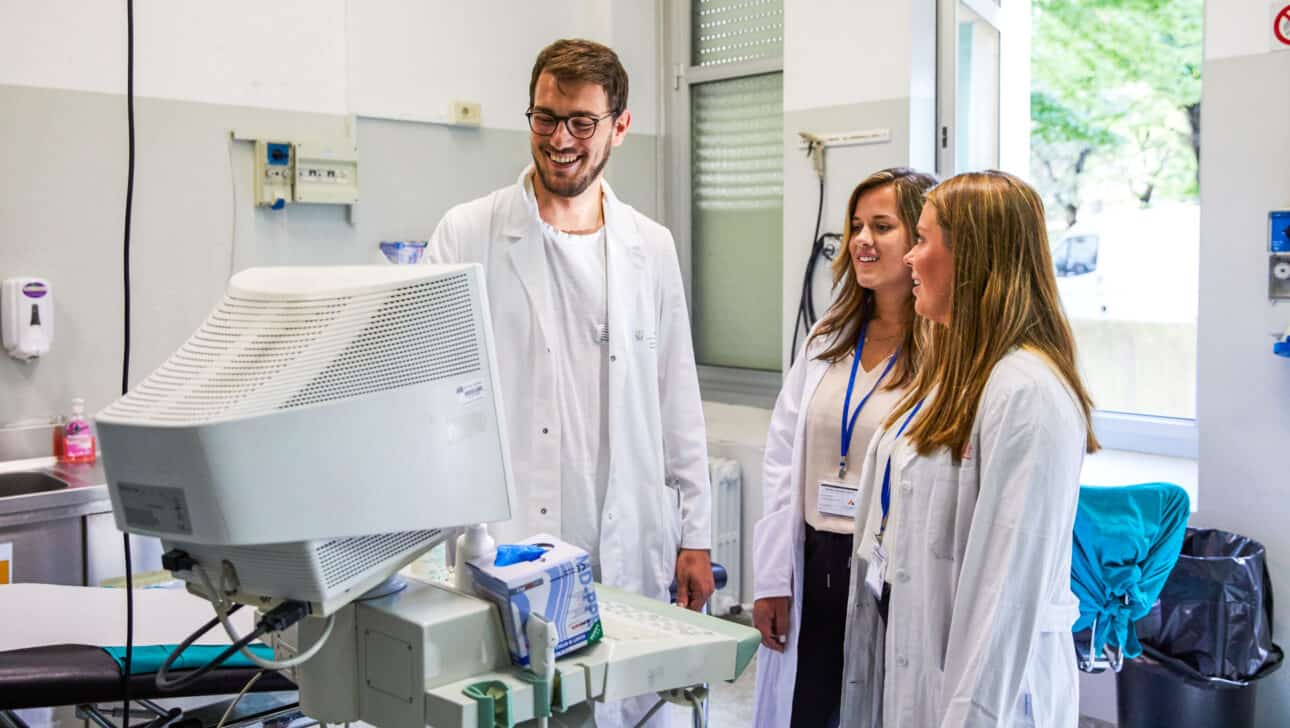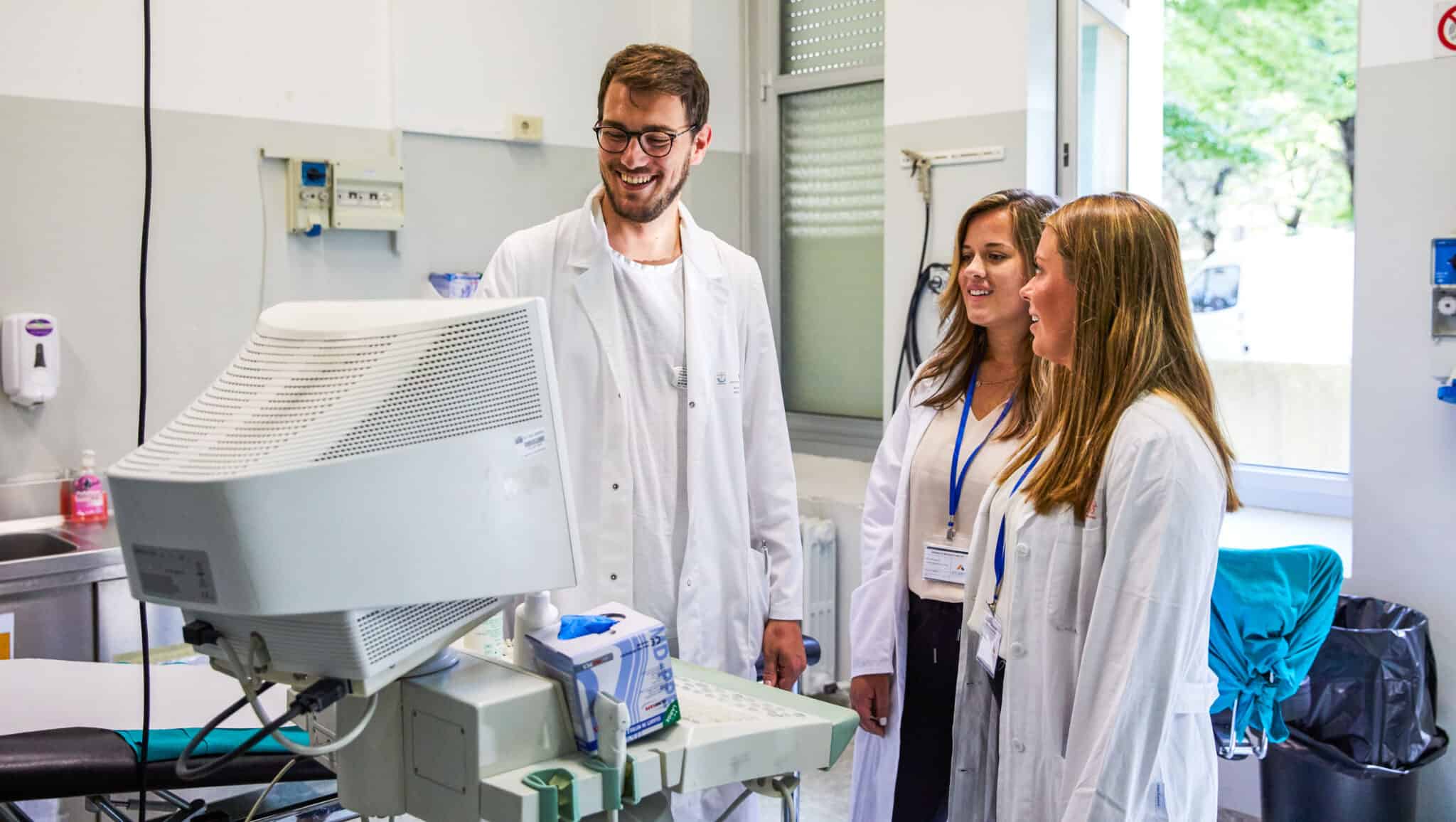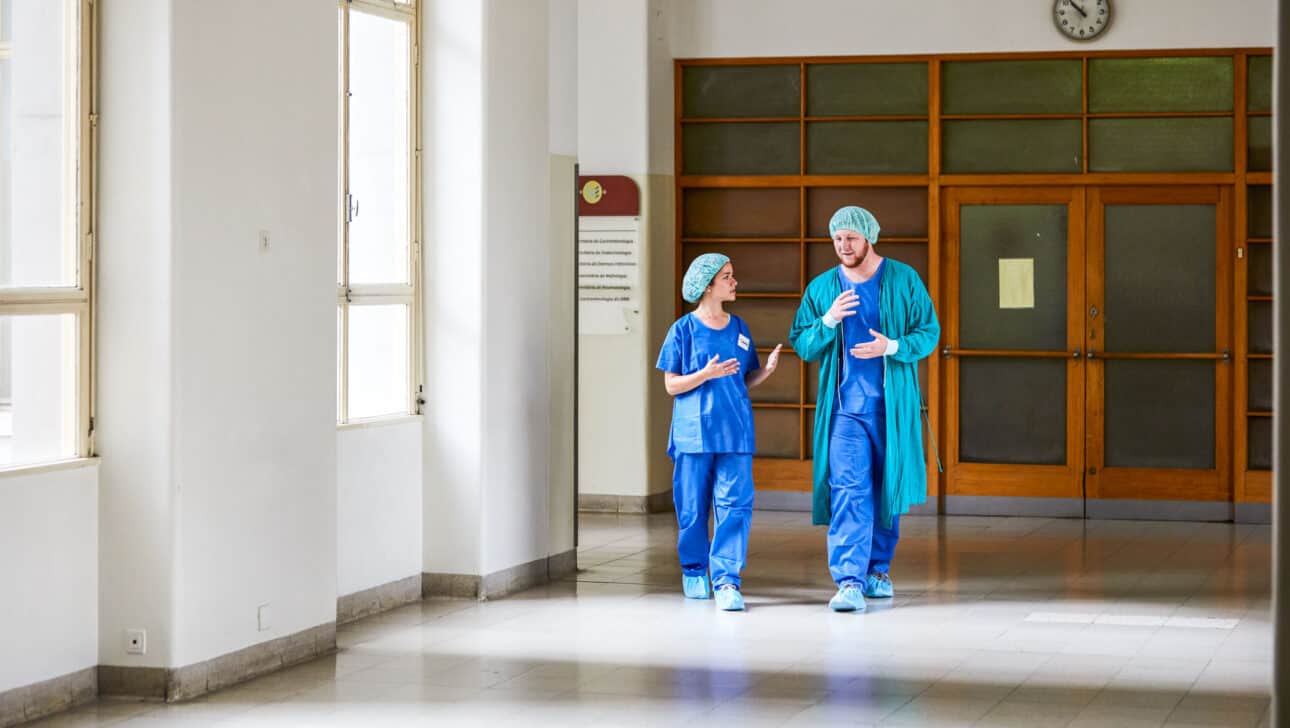 Two Atlantis alumni admitted to Top 5 MD programs wrote our widely read medical school admissions guidebook — download yours.
Get our 76-page medical school admissions guidebook, by Atlantis alumni at Harvard Medical School and Stanford School of Medicine.