Applying to Med/PA School
Everything You Need to Know About the AMCAS Personal Statement
About Shreya
Shreya Prabhakar grew up in Greensboro, North Carolina. A student at UNC-Chapel Hill, she is pursuing her undergraduate education in biology and economics with a minor in chemistry. In 10 years, she hopes to be a hospital administrator, working to make healthcare more accessible to the underserved.
According to the Association of American Medical Colleges, the number of medical school applicants hit an all-time high of 52,777 in 2018. This number continues to grow each year as more and more students strive to break their way into the field of medicine. Simultaneously, the medical school acceptance rate has continued to hover around 18 percent. With these figures in mind, how can you stand out among the nation's most brilliant aspiring physicians?
In a sea of impressive GPAs and MCAT scores, there is one weapon you can sharpen to leave a memorable mark on the admissions counselors — your personal statement. If you're struggling to make it your one-hit wonder, keep reading for tips on how to get started and what NOT to do.
---
What is the Personal Statement?
Most of the country's medical schools utilize the American Medical College Application Service (AMCAS). Like CommonApp for college admissions, AMCAS serves as a one-stop shop for medical school applications. On its portal, you will submit primary applications to the schools of your choice with transcripts, letters of recommendation, MCAT scores, extracurricular activities, and a personal statement (officially called the "Personal Comments Essay").
Among these five elements, the latter provides the most holistic view of who you are as a person and your journey as a pre-med. Crafting a persuasive statement is critical in order to show the depth of your experiences and goals, and convince admissions boards that you are an asset in which it is worthwhile to invest.
Essentially, the prompt you'll be given for the personal comments essay is this: "Use the space provided to explain why you want to go to medical school." Though disguised in simple verbiage, it's a deep and multi-faceted question, difficult to answer in 5,300 characters (including spaces). For context, that's approximately 500 words or roughly a page and a half if you're using the classic 12-point font on a single-spaced layout.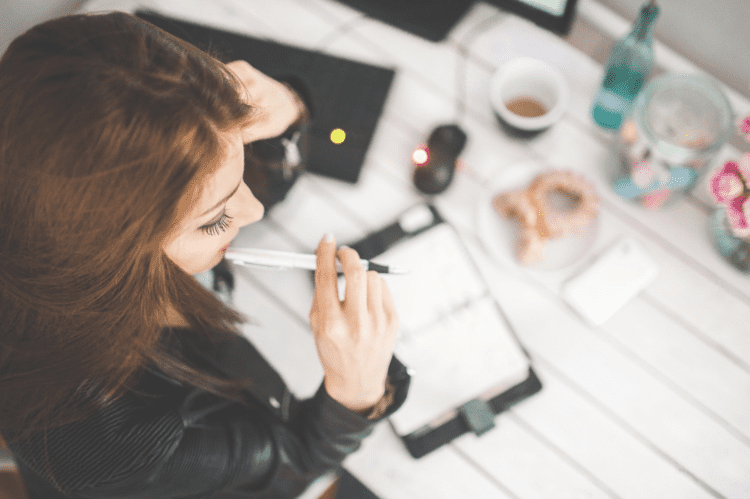 From running health clinics in at-risk communities, to shadowing a breadth of medical specialities, to interacting with patients at the hospital, it can be daunting to find the right thread with which to weave your words concisely and compellingly while conveying your passion for healthcare. To help guide you in your thought process, here are several questions to ponder:
Who am I? What motivates me to excel?
What aspects of medicine and healthcare intrigue me?
What contribution can I make to the field of medicine as an aspiring physician?
What's something significant that the admissions board doesn't know about me from the other parts of my application?
What mistakes have helped me to "fail forward?"
What books, events, people, or ideas have shaped who I am today and how?
What am I most passionate about? What motivates me to challenge myself and become better?
"Use the space provided to explain why you want to go to medical school" …it can be daunting to find the right thread with which to weave your words concisely and compellingly while conveying your passion for healthcare."
As you can see, the questions above are introspective. They are meant to be thought-provoking, challenging you to examine yourself and delve into what makes you you. After all, a story about how I gave every stuffed animal I own fake surgeries and checkups in preparation for the real deal tells readers much more about me than a standalone 4.0 GPA ever could.
If you've perused artwork at a gallery, you may have come across the exhibitionist's artistic statement. If you've browsed a company's website, you might have skimmed its mission statement. Think of your essay as analogous to these. In order to successfully convey the potential you have as a future medical student, you must contextualize your achievements and goals within the context of who you are as a human.
---
Tips on Writing Your Personal Statement
We've talked a lot about the importance of your personal statement. At this point, it's pretty clear how a well-written essay can propel you to the forefront of the admissions team's consideration. Here are some best practices for tackling the process.
1. Make a calendar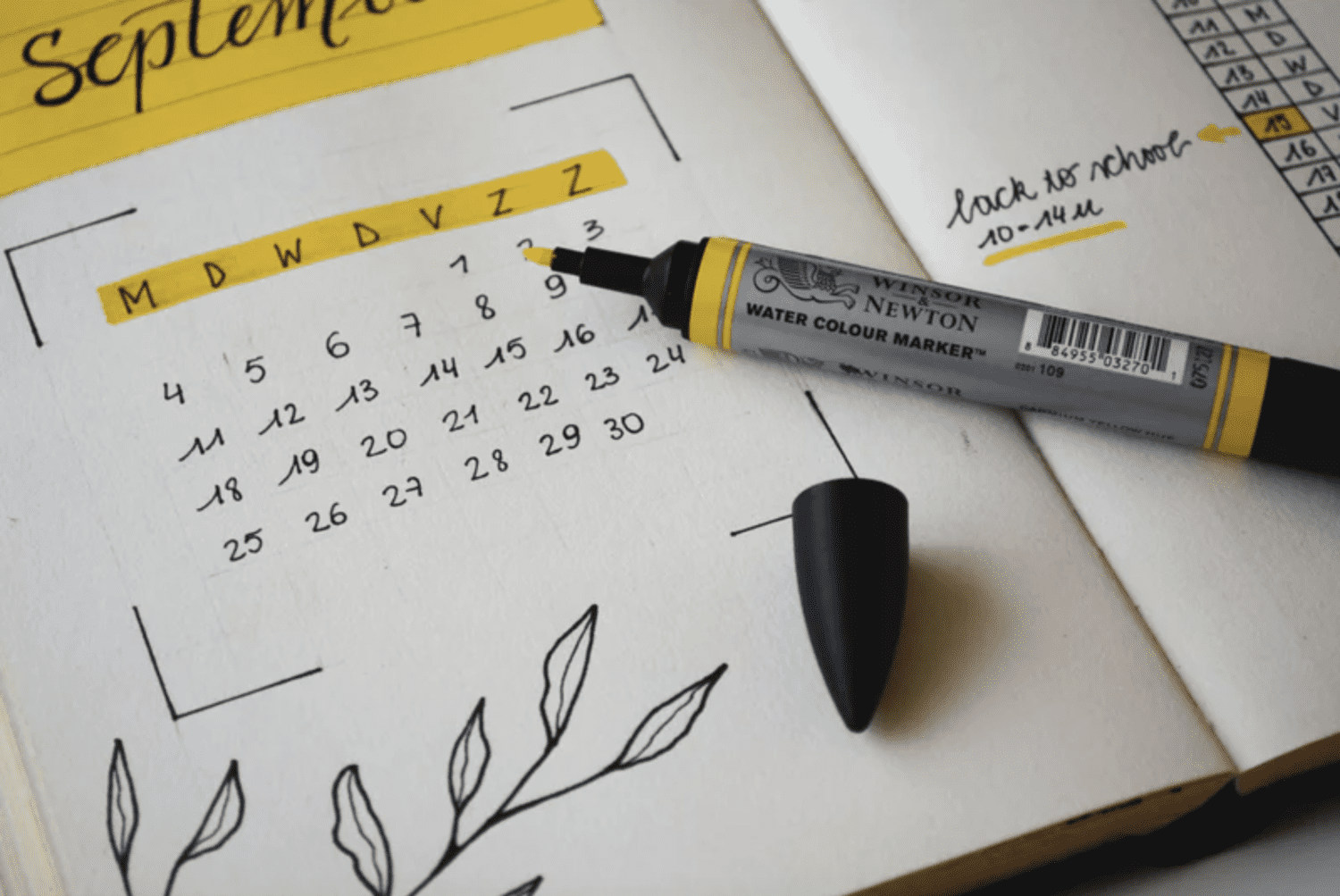 Your personal statement is not something to whip out in a few hours. Yes, you may have procrastinated in high school or college and still managed to ace some essays.
However, a few hours does not generally provide the space you need to rewrite, fine-tune, and submit the best version of your story. Sit down and map out a plan for when to complete your first draft, first edit, second draft, etc. to give yourself ample time for each stage. Start drafting at least two months prior to submission. Some students even start six months in advance in order to develop multiple different essays and choose the best from among them.
Once you've determined your start date, block out a few days each week to work on each draft and schedule editing and proofreading sessions during the days in between. Mark off a few additional days in which you set your writing aside entirely so that you can look back at it later with fresh eyes.
For me, having a few days of rest helps to prevent writer's block and creates space for new ideas and new trains of thought. More importantly, taking a break prevents me from losing interest in the narrative I am developing. Your progress should not happen spontaneously within a few days; it's completely allowable and likely that it will span a few weeks or months. Just be diligent and stick to your timeline to avoid any stressful cramming.
2. Create a list of your top 10 meaningful experiences
Think of any events, activities, and interests that gave you life-defining memories or insights. When I think of my own top 10, several kinds of experiences come to mind, including those when I was forced to take the reins and finish a task in spite of ambiguity, when I used reasoning skills to resolve a conflict and when I emerged with excitement for the future.
Creating this list can take some time as you parse through the particulars of almost 20 years (or more) of living and learning. Once you've arrived at the set of your most formative experiences, hone in on those which you can expand upon and which may set you apart from other applicants. Some favorable characteristics to highlight are your commitment to service, leadership and adaptive ability, and desire to learn. So, pick one of your experiences and start writing!
3. Write more than one draft
"Keep in mind that the majority of those screening your essay will be non-specialists, so tailor your writing to appeal to such an audience."
When you begin writing, your thoughts and mindset at the time will heavily influence the direction you take. Because of this, consider taking a couple days off after drafting, so that you can come back later with a different approach. This can prove valuable when proofreading, adjusting flow, and optimizing the effectiveness of your narration. Keep in mind that the majority of those screening your essay will be non-specialists, so tailor your writing to appeal to such an audience.
Don't settle with one version of your story. Attempt multiple drafts so that you can test out the topic through different perspectives. From my own experience, this alleviates pressure and helps me reach my creative potential. You may even find it helpful to try your hand at narrating separate experiences altogether. Options are always useful.
4. Revise like there's no tomorrow!
At this point, you've probably read over your draft innumerable times and are so familiar with the content that mistakes may escape you. I know I fall victim to this every single time. STOP! Remind yourself that each read-through can salvage a potential blunder.
Simple grammatical errors are some of the most detrimental mistakes you can make in your personal statement. They detract from a sophisticated presentation of your knowledge and capability and can suggest haste or a lack of detail-orientation. Structural inconsistencies and inaccurate word choice Other issues that can be corrected are . These things can be overlooked while speed-reading, but proper revision can mean the difference between a good and great essay. Don't be afraid to grab your red pen and mark out entire sections. In doing so, you may eliminate distracting fluff and target your thoughts to more effectively compel your readers.
5. Ask others to proofread
In brainstorming, drafting, writing, revising, and rewriting, you've developed personal blinders. You have your own notion of the points you want to convey and the most powerful way in which to do so. Inevitably, this closes yourself off to other perspectives. In order to make sure you are not trapped in your own circle of bias, hand off your statement to others for feedback. Your pre-med advisor is a great person to approach, as he or she not only knows you and your journey, but is also very familiar with content that strikes admissions as unique and memorable.
Friends and family can comment on your story's efficacy in capturing your true personality and goals. An English professor may challenge your rhetoric and give you tools to make your statement better resonate.
Remember that you may receiving conflicting advice, and it is impossible to please all. Focus on the common areas of feedback among your critics. Do they make your prose stronger and more compelling? If so, do your best to incorporate them in the most appropriate way. If not, don't try and force them. Ultimately, stay true to yourself and your style.
---
What NOT to do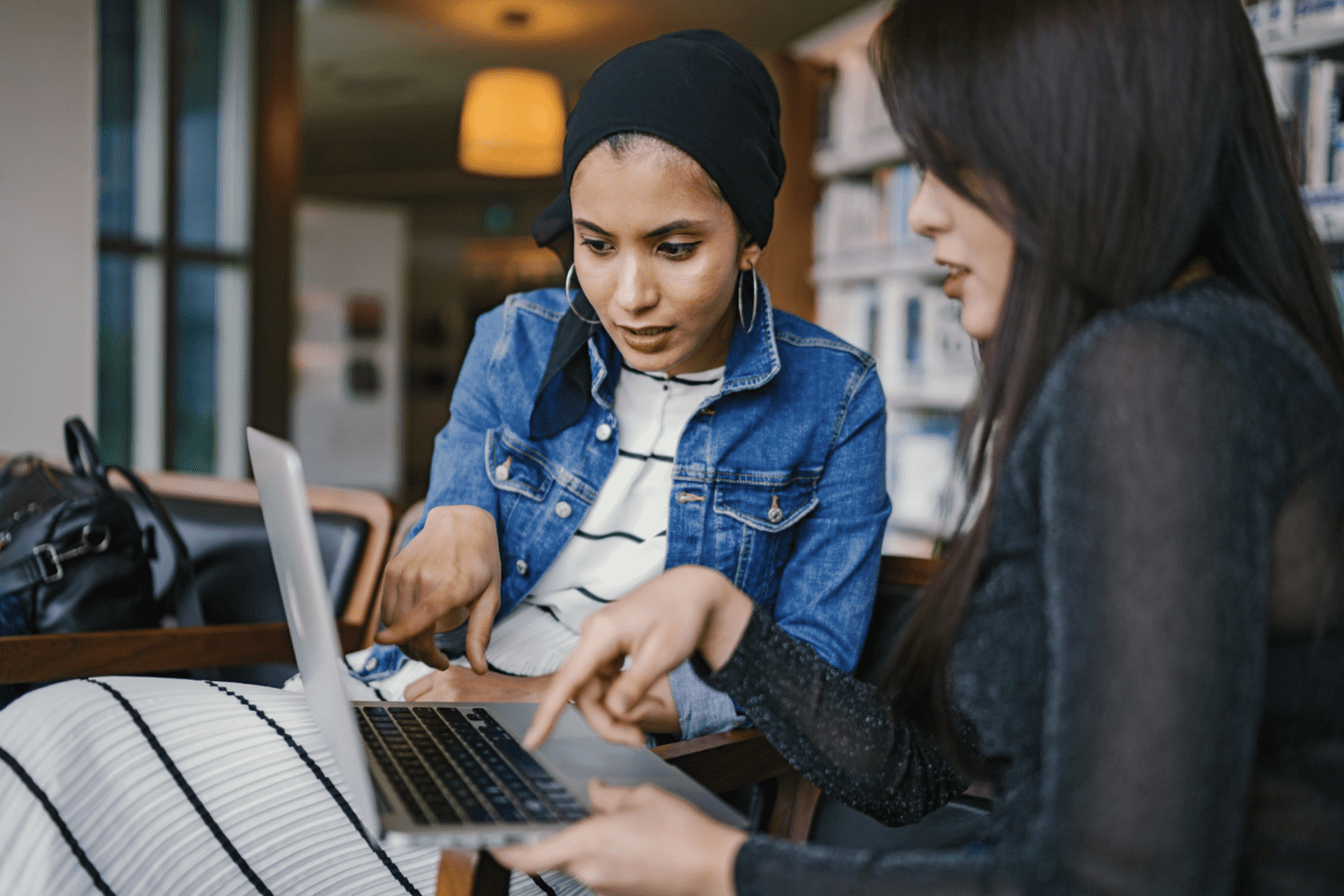 So far, we've explained the importance of a well-crafted personal statement and laid out the best tips and strategies for nailing it. If the road to success is as simple as sticking to these guidelines, why is only a small percentage of applicants successful at differentiating themselves from the crowd?
When constructing your personal statement, it's not only what you do, but also what you don't do that solidifies your results. Here are the most common pitfalls to avoid:
1. Don't be overly sentimental!
Avoid writing about extremely personal experiences such as parental conflicts, family illnesses and deaths, or tumultuous relationships. This is an important tip to keep in mind from the very beginning when you're creating your top 10 list.
In my first draft, I included precious conversations I had with late relatives as well as epiphanies I experienced in my life journey. Later, I realized that these moments simply conveyed my emotional side. In order to show that you are capable of undertaking medical education and effectively serving your community, strive for examples that show your humanity while showcasing your intellect or ethical code.
"Here's a good rule of thumb: it's generally hard to write about sentimental events without being cliché. Pick an experience in which YOU were in power. Write about the decisions YOU have made as well as progress or revelations that YOU have caused."
Here's a good rule of thumb: it's generally hard to write about sentimental events without being cliché. Pick an experience in which you were in power. Write about the decisions you have made as well as progress or revelations that you have caused.
For example, my friend, who is now a third-year medical student, likes to recount a time when she took immediate action and administered CPR to a person at Disney World, nearly saving the stranger's life. That leap of faith in her ability changed her perspective of the importance of medicine. Ultimately, your narrative should center around you and your actions, highlighting results that would not have occurred without your involvement.
2. Show don't tell!
More often than not, applicants describe themselves and their values as opposed to the behaviors and results that display their attitudes in action.
Consider the following sentence: "I want to be a part of the field of medicine because it allows me to practice my problem-solving and caregiving, which I love doing unlike anything else." Now consider this version: "I was always that kid that jumped to help others solve a math problem.
My friends recount moments when I stayed back to listen and offer advice when no one else would. My family appreciates the frequent texts and calls I make to express my love and care for them. Hence, my persistence, care for problem-solving, and desire to help others improve themselves are characteristics that drive me to practice medicine to the best of my ability in ways consistent with the habits I have followed from a young age."
Both statements convey the same gist, but one provides context and examples that strengthen the argument. Your statement should highlight an evocative event in your life that has driven you to commit to the arduous pre-med path. People may not remember what you said or did, but they will most definitely remember how you made them feel.
3. This is not a chance to redeem yourself!
Many students waste too much time in their essays airing out dirty laundry. You can briefly mention a few of the red flags or shortcomings in your application, but you should leave most of that for your interview. Otherwise, writing at length about your negatives only makes the committee fixate on them all the more. The board can ask you more about these things in person, and you can better clarify them then.
You should primarily utilize your personal statement as a tool to highlight your strengths, motivation, and drive, just as the rest of your application aims to do. Always draw attention to the reasons you are a worthy candidate.
---
What to Remember
Remember that, although there can be variation as to who screens your submission at each stage, non-practitioners will typically read your personal statement. Deans as well as professors and other non-specialist admissions personnel will be among the reviewers, so tailor your writing to speak to an educated non-medical audience.
As you embark on the process of crafting a personal statement that convinces admissions of your potential to be an asset to their school's program, remember the following:
Showcase your communication skills in addition to your work ethic and interest in the medical field.
Be sure to speak intelligently and truthfully, while still remaining humble.
Begin the process well in advance.
Ultimately, the more time and thought you put into your essay, the greater chance you will have of catching the admissions team's eye.
Good luck!
Our Alumni Enter Great Medical Schools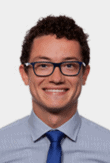 John Daines
Atlantis '17
Brigham Young University '19
Washington U. in St. Louis MD '23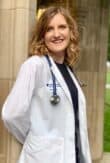 Zoey Petitt
Atlantis '17
U. of Arizona '18
Duke MD '23

Zoey Petitt
Hungary '17 || University of Arizona (undergraduate) '18
Completed Atlantis Program Location and Date:
Hungary, Summer 2017
Do you believe your Atlantis experience helped you get into your graduate program?
I believe it was very helpful.
Generally, why do you think Atlantis helped you get into your graduate program?
For me, my Atlantis experience played a key role in confirming my decision to go into medicine. This was important for me to discuss during the admissions process.
Specifically, did you talk about Atlantis in your interviews?
Yes
Yong-hun Kim
Atlantis '17
Stanford '19
Mayo Clinic MD '24

Yong-Hun Kim
Budapest, Hungary '17 || Stanford University
Program:
Budapest, Hungary – Winter 2017
Undergraduate:
Stanford University class of 2019
Major:
Computer Science
Honors:
Bio-X Grant (award for research)
Undergraduate Activities:
President and Founder of Stanford Undergraduate Hospice and Palliative Care, Volunteer for Pacific Free Clinic, Research Assistant in Wernig Pathology Lab, President of Hong Kong Student Association, violin performance
Describe Atlantis in three words:
Eye-opening. Spontaneous. Exhilarating.
Why did you choose Atlantis?
I chose the Atlantis program because it combines opportunities to shadow physicians and travel abroad, both of which I had little prior exposure to.
What was your favorite experience as an Atlantis participant?
My favorite experience as an Atlantis participant came in the stories exchanged over meals or excursions and the breadth of conversation that reflected the diversity of backgrounds within our cohort and site managers.
What was the most meaningful aspect of your time shadowing?
I appreciated the chance to speak with physicians in Budapest and hear their personal motivations for pursuing medicine because it really helped better contextualize and validate my own interest in medicine. The physicians were also just really welcoming, relatable, and down-to-earth people.
How has Atlantis helped equip you for the future?
The Atlantis program has equipped me with a better understanding of what a career in medicine looks like, which I think is an invaluable gift considering the long road ahead of those who aspire to be a physician.
How has Atlantis equipped you for active leadership in the medical field?
The ability to interact and empathize with patients of diverse backgrounds and communities is a necessity to be a leader in the medical field. I think the Atlantis program, through my interactions with mentors and their patients, has helped me take my first steps toward attaining the cultural vocabulary and literacy required of a physician.
Megan Branson
Atlantis '18
U. of Montana '19
U. of Washington MD '24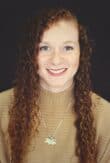 Sarah Emerick
Atlantis '19
Eckerd College '20
Indiana U. MD '25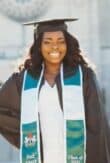 Snow Nwankwo
Atlantis '19
Catholic U. of America '21
Georgetown U. MD '26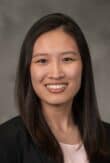 Tiffany Hu
Atlantis '16
U. of Maryland '17
U. of Michigan MD '22


Tiffany Hu
Tereul, Spain '16 || U Michigan Medical School
Program:
Teruel, Spain – Summer 2016
Undergraduate:
University of Maryland class of 2017
Admitted medical student at:
University of Michigan Medical School
Major:
Neurobiology
Honors:
Honors Integrated Life Sciences Program, Banneker/Key Scholarship
Extracurricular Activities:
American Medical Student Association Co-President & Advocacy Day Liaison, Alternative Breaks Experience Leader, Health Professions Advising Office Student Advisory Board, Biology Teach Assistant, Health Leads, Buddhist Tzu Chi Foundation, NIH Research Intern, Physicians for Social Responsibility Environment & Health Intern
Describe Atlantis in Three Words:
Educational. Eye-opening. Exhilarating.
Why did you choose Atlantis?
I wanted to expand my horizons and understand a culture of health different from the ones I am accustomed to. I had shadowed doctors in the United States and Taiwan prior to my Atlantis program experience, and being able to see first-hand the healthcare system in Spain allowed me to draw comparisons between the different complex healthcare systems.
What was your favorite experience as an Atlantis participant?
Bonding with the other participants and celebrating our time together along with the doctors we shadowed. We would discuss our interests, passions, and motivation for medicine, and it was an incredible experience to learn from and alongside them.
What was your experience with the doctors you were shadowing?
Because of the pre-established relationships with the hospitals in which we shadowed, all the doctors were very welcoming and accommodating. They were willing to translate for us and explain in detail all of their medical decisions. My doctors and I had wonderful conversations about the differences between life in Spain vs. the United States.
What was the most meaningful aspect of your time shadowing?
I was excited to scrub in on surgeries and watch as the doctor explained what he was doing throughout the operation. Before and after surgeries, as well as in my other rotations, I observed how the doctors reassured and communicated with their patients. I was able to glean insight into differences between the experience of health in Spain versus the United States through observation as well as conversations with the doctors.
How has Atlantis helped equip you for the future?
Besides the wealth of medical knowledge I gained from shadowing the doctors, I challenged myself to step outside of my cultural comfort zone and explore more than I thought I was capable of. Atlantis allowed me to make connections with people from all around the United States and abroad, and the friendships I gained helped me learn so much more than I would have on my own.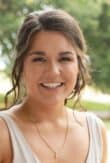 Lauren Cox
Atlantis '18
Louisiana Tech '20
U. of Arkansas MD '24

Lauren Cox
Libson, Portugal '18 || Louisiana Tech
Completed Atlantis Program Location(s):
Lisbon, Portugal
Year of most recent program:
Fall '17 – Summer '18
Season of most recent program:
Summer
Do you believe your Atlantis experience helped you get into your graduate program?
Extremely helpful
Generally, why do you think Atlantis helped you get into your graduate program?
It exposed me to shadowing that was hard to come by in the states. It also gave me a chance to see other systems of healthcare.
Specifically, did you talk about Atlantis in your interviews? If so, how much relative to other topics?
Yes – they wanted to know about my experience, and specifically how the healthcare I saw in another country compared to what I had seen in the USA.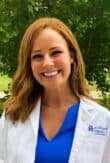 Kayla Riegler
Atlantis '18
U. of Kentucky '20
U. of Kentucky MD '24

About Atlantis
Atlantis is the leader in pre-health shadowing and clinical experience, offering short-term programs (1-10 weeks) over academic breaks for U.S. pre-health undergraduates. Medical schools want 3 things: (1)healthcare exposure, (2)GPA/MCAT, and (3)certain competencies. Atlantis gives you a great version of (1), frees you to focus on (2), and cultivates/shows (3) to medical school admissions committees.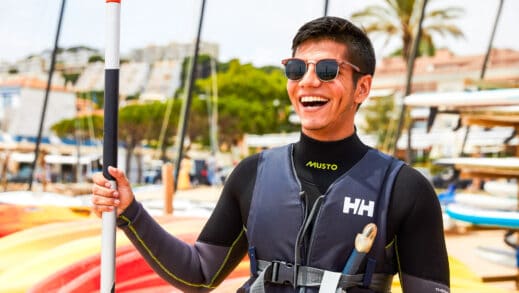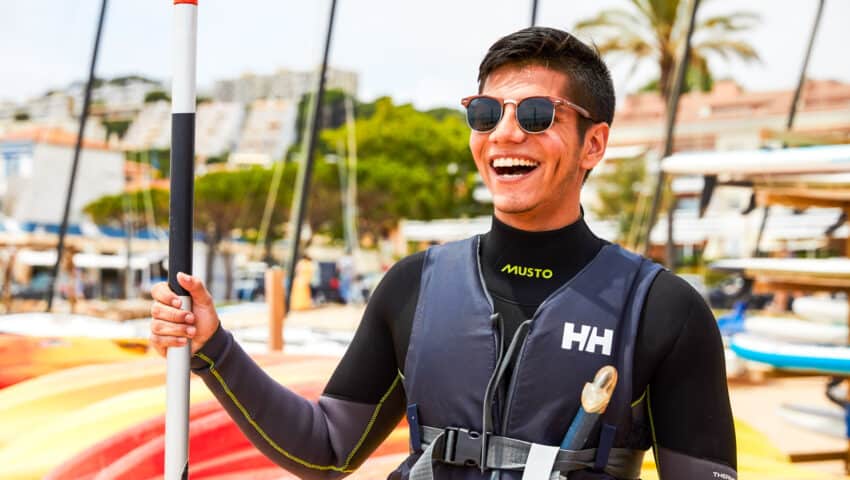 Watch Video: The Atlantis Shadowing Experience and How it Helps In Your Med/PA Admissions Future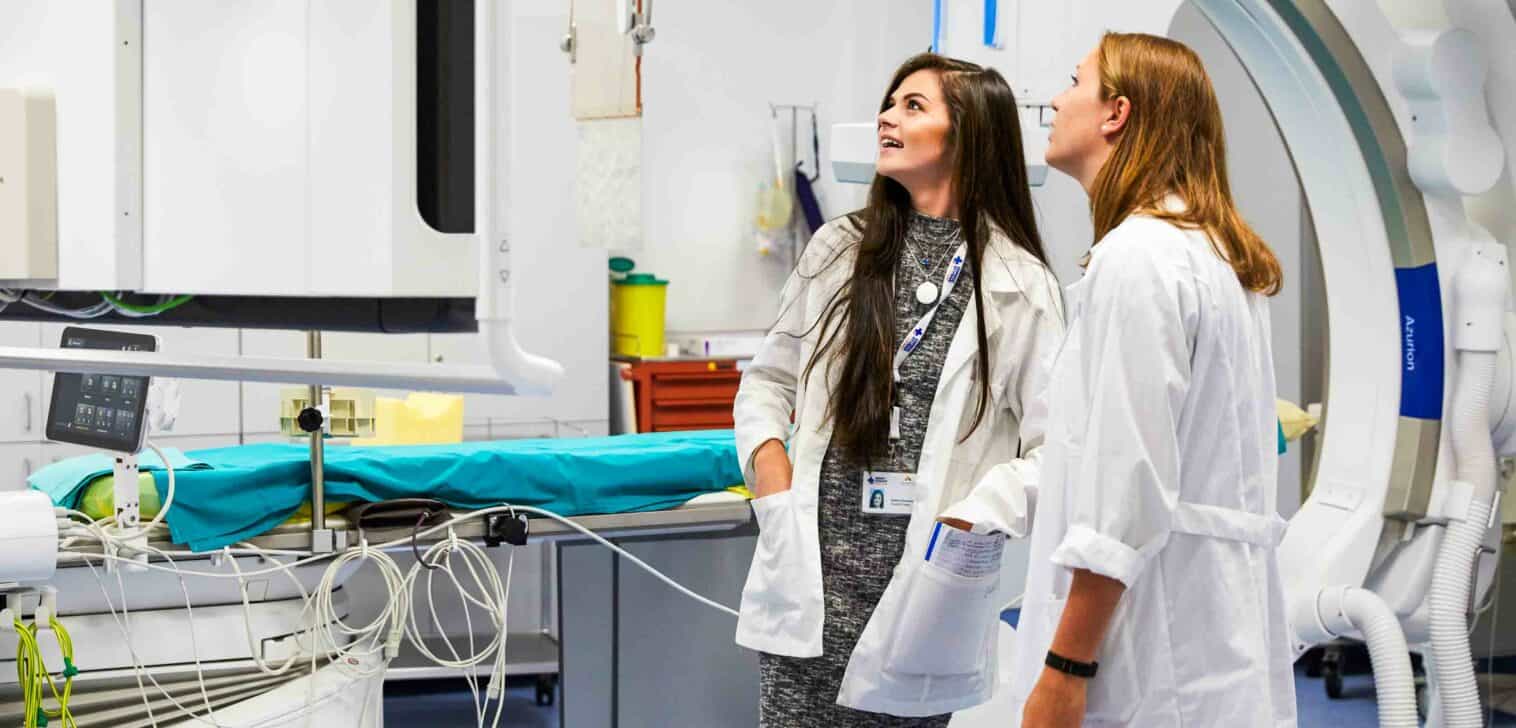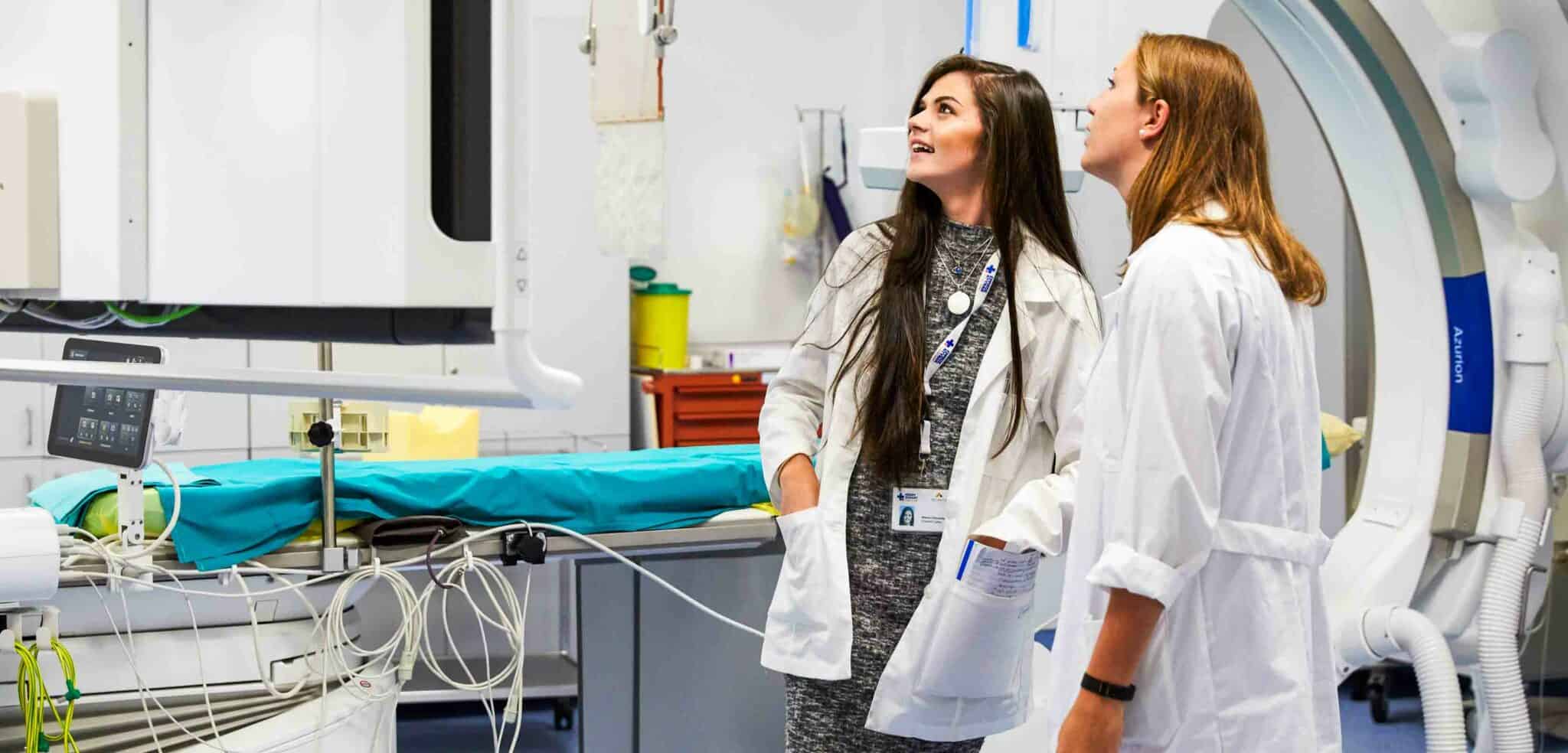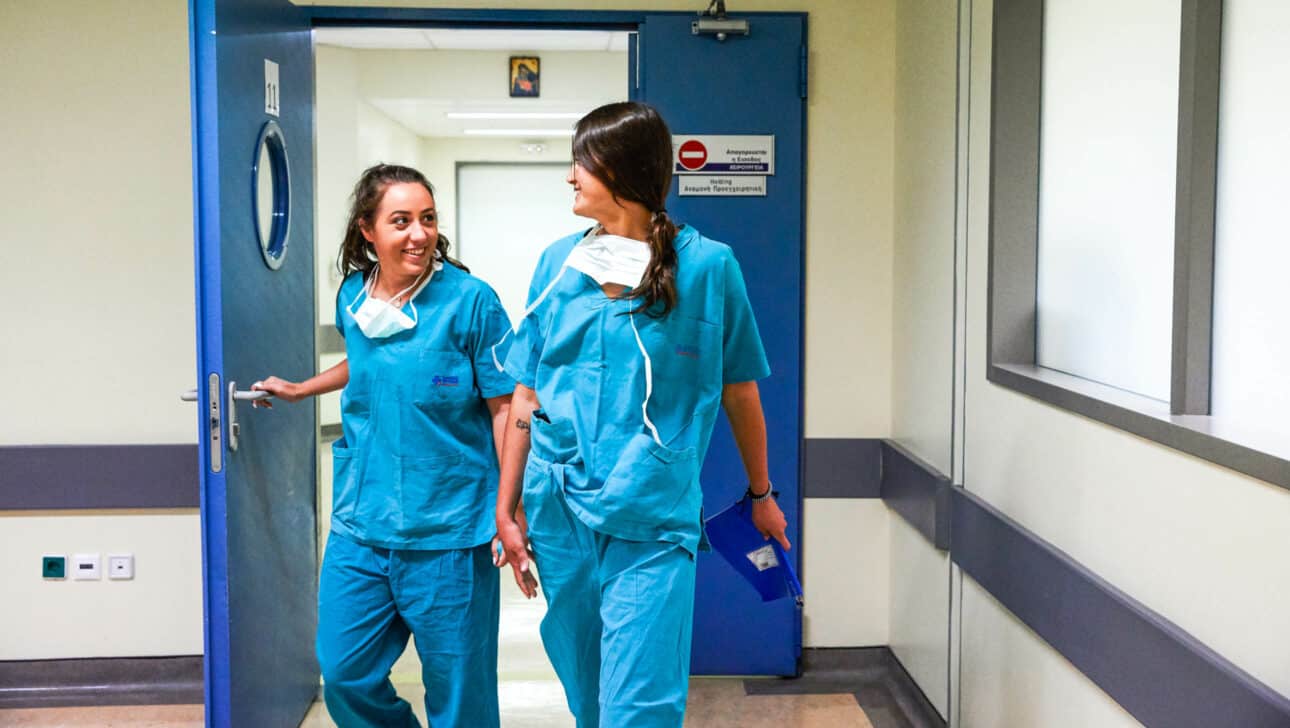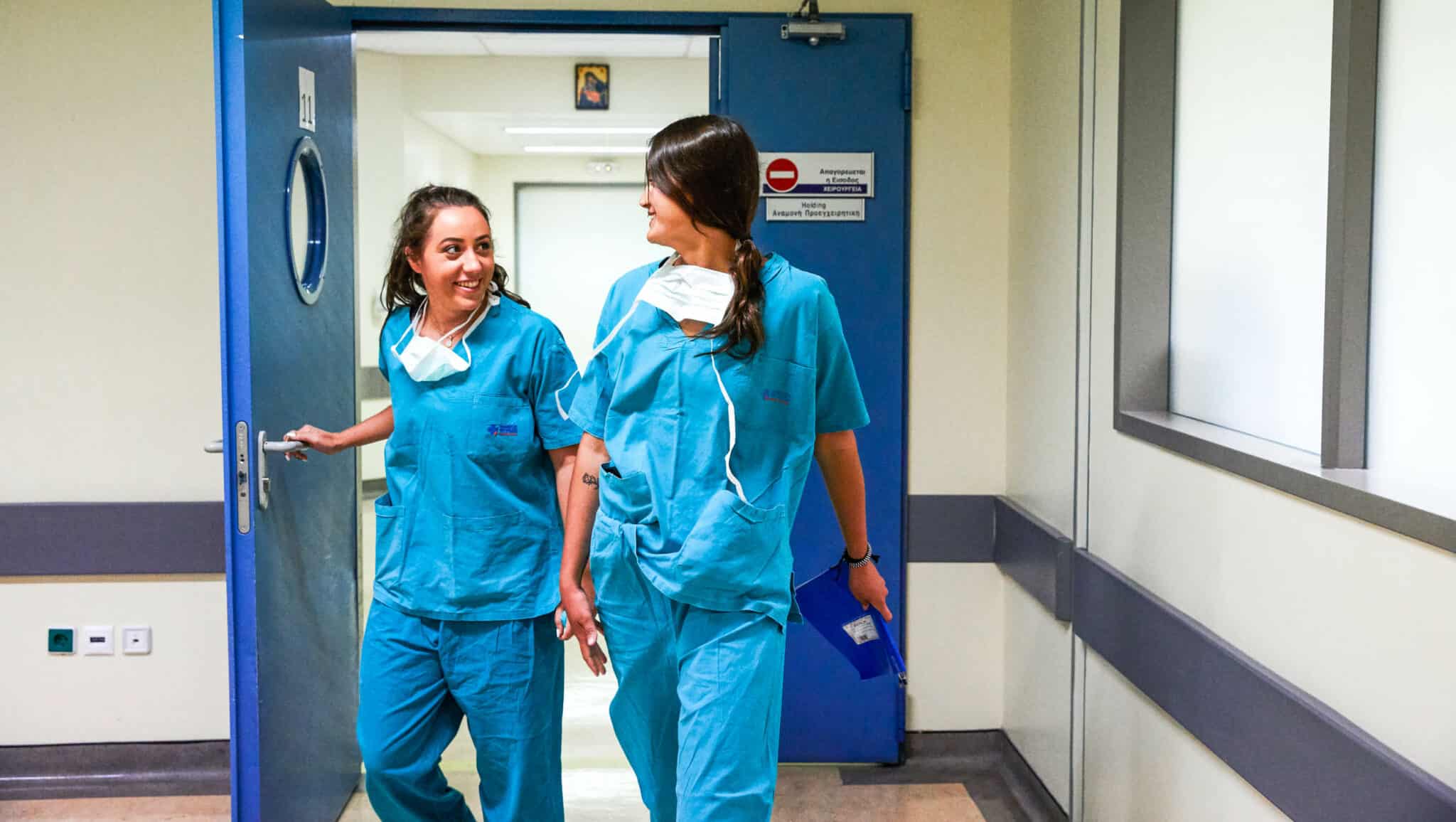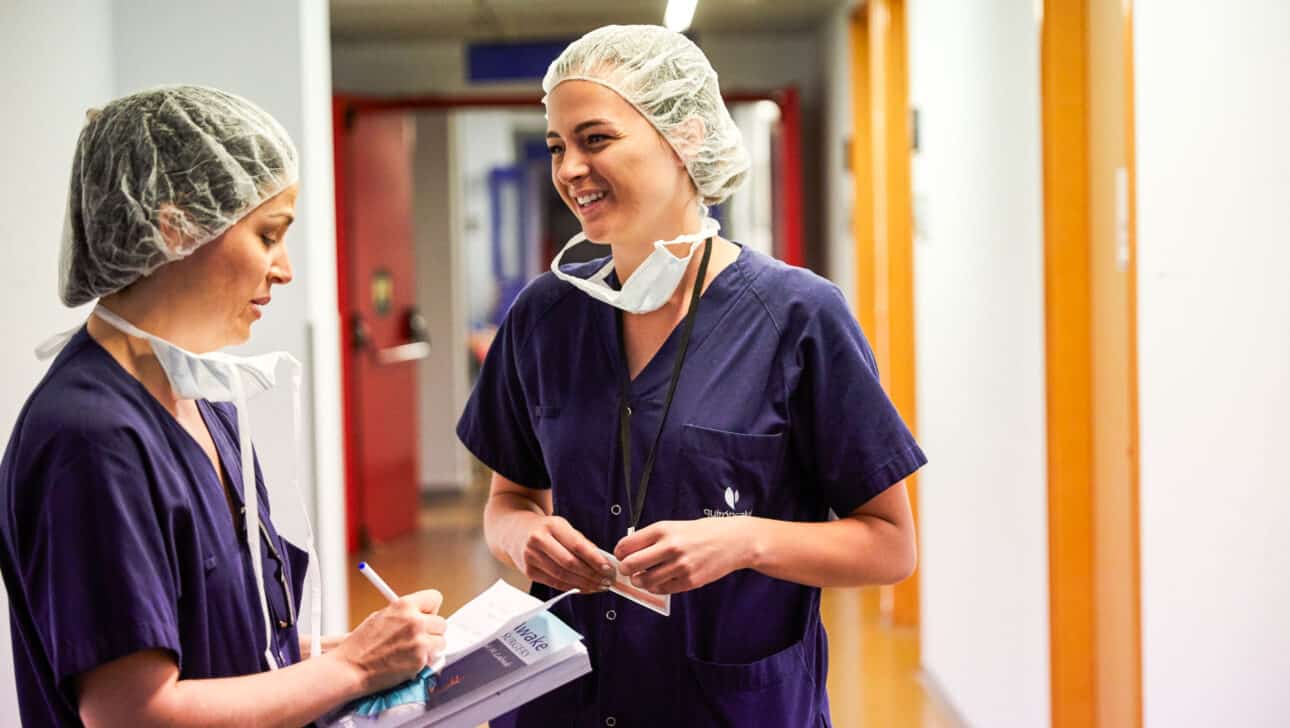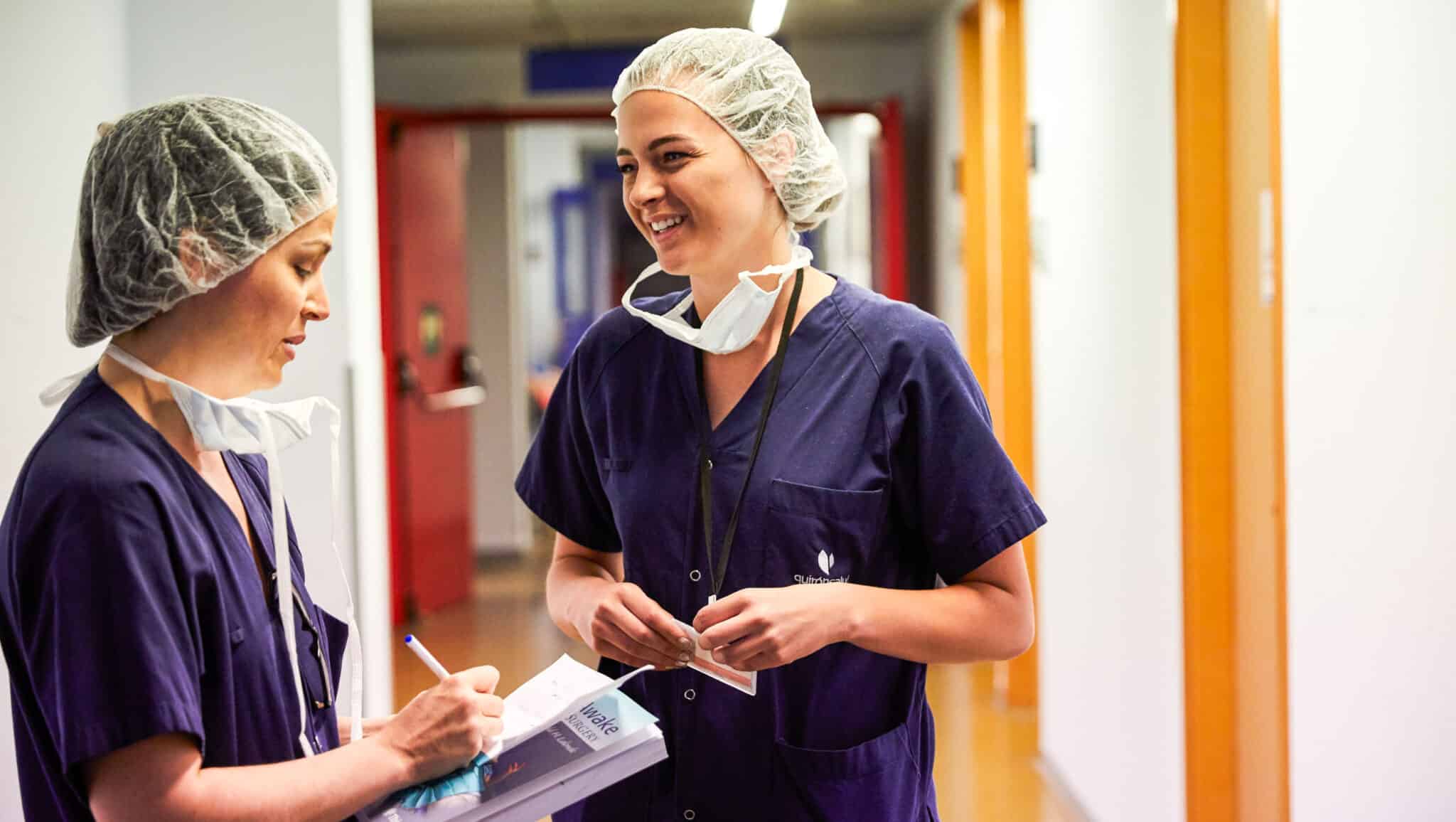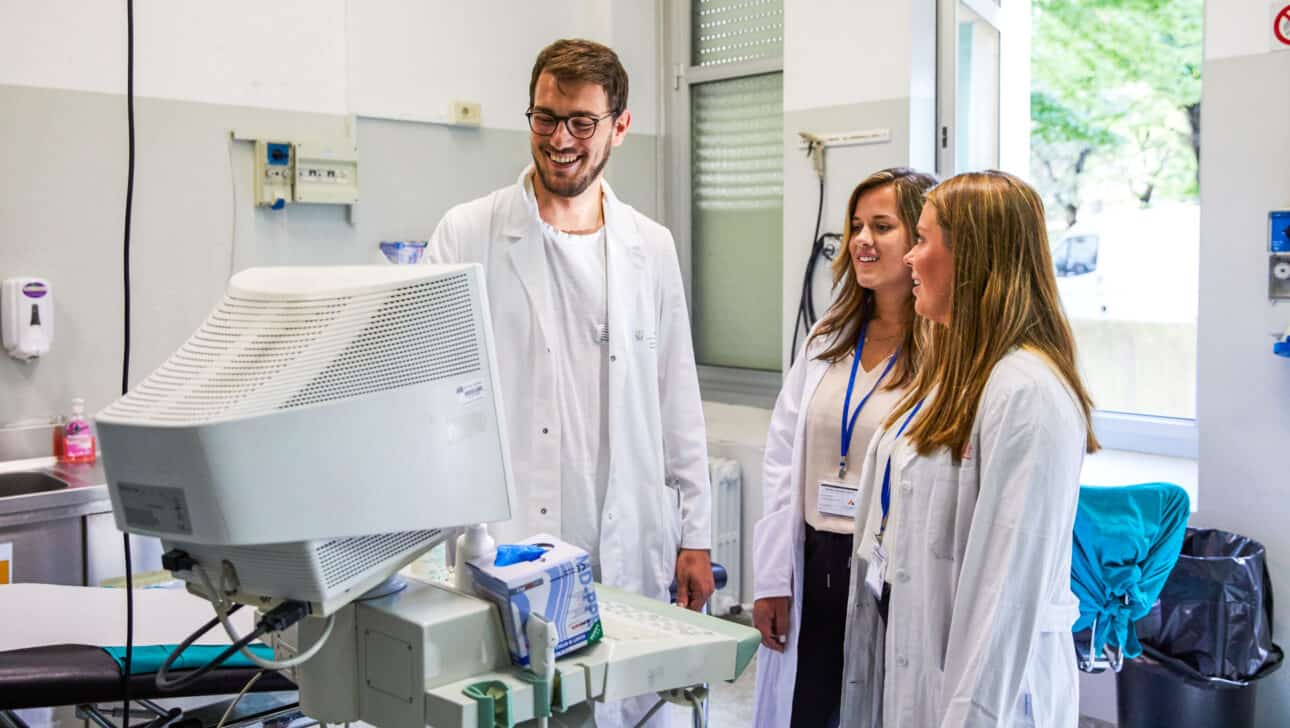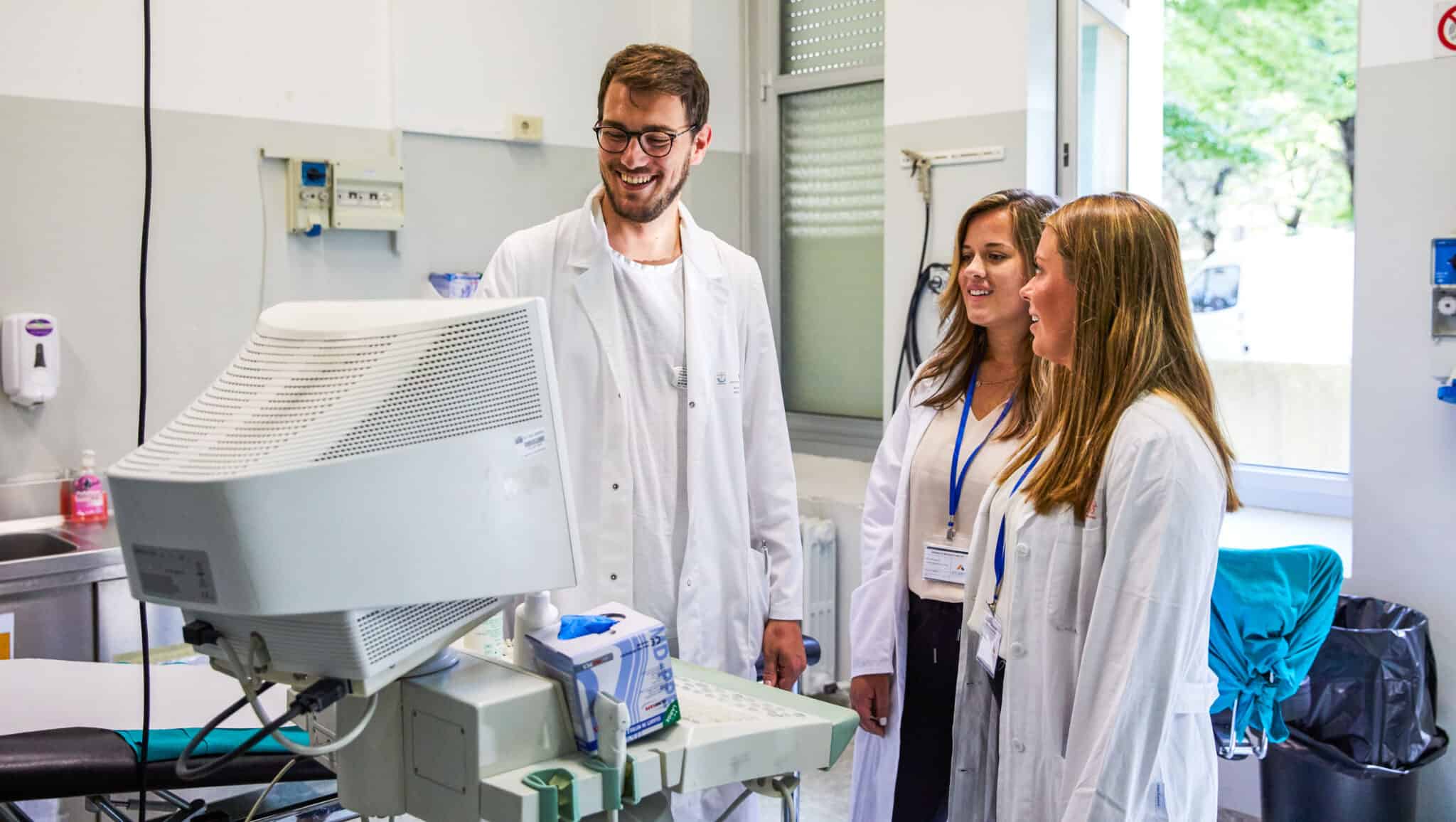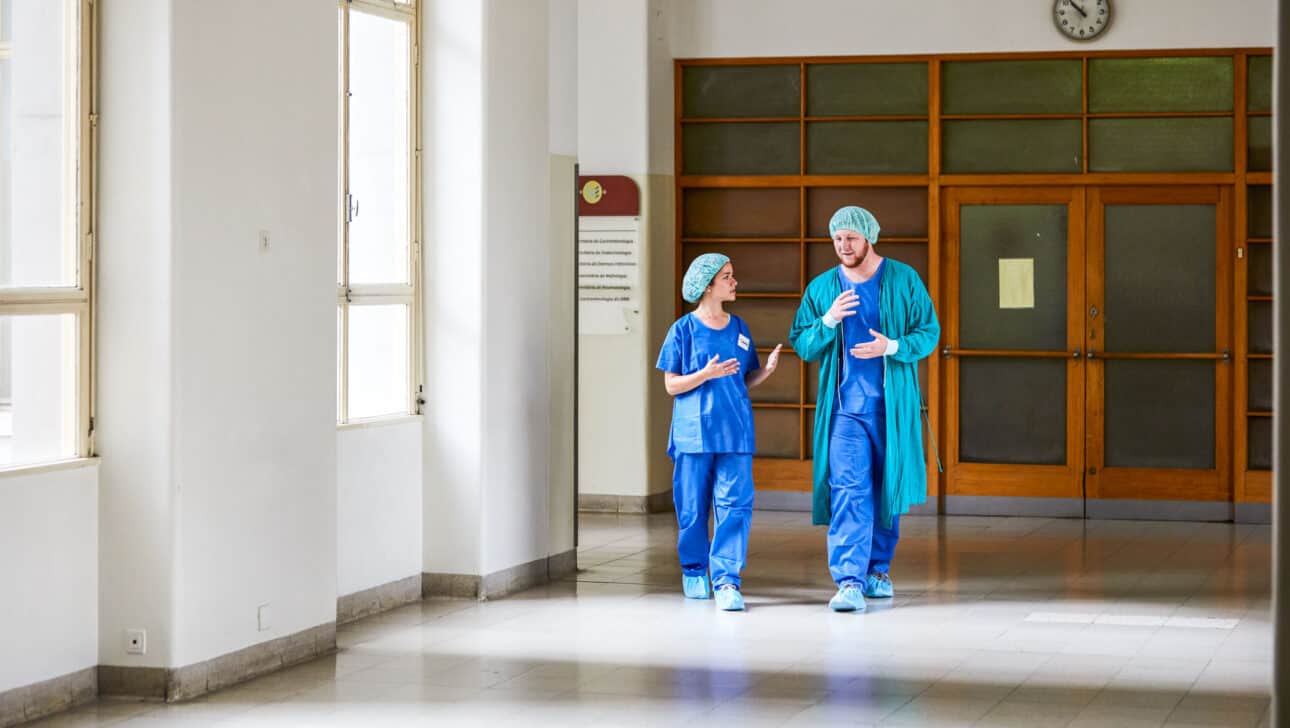 Two Atlantis alumni admitted to Top 5 MD programs wrote our widely read medical school admissions guidebook — download yours.
Get our 76-page medical school admissions guidebook, by Atlantis alumni at Harvard Medical School and Stanford School of Medicine.