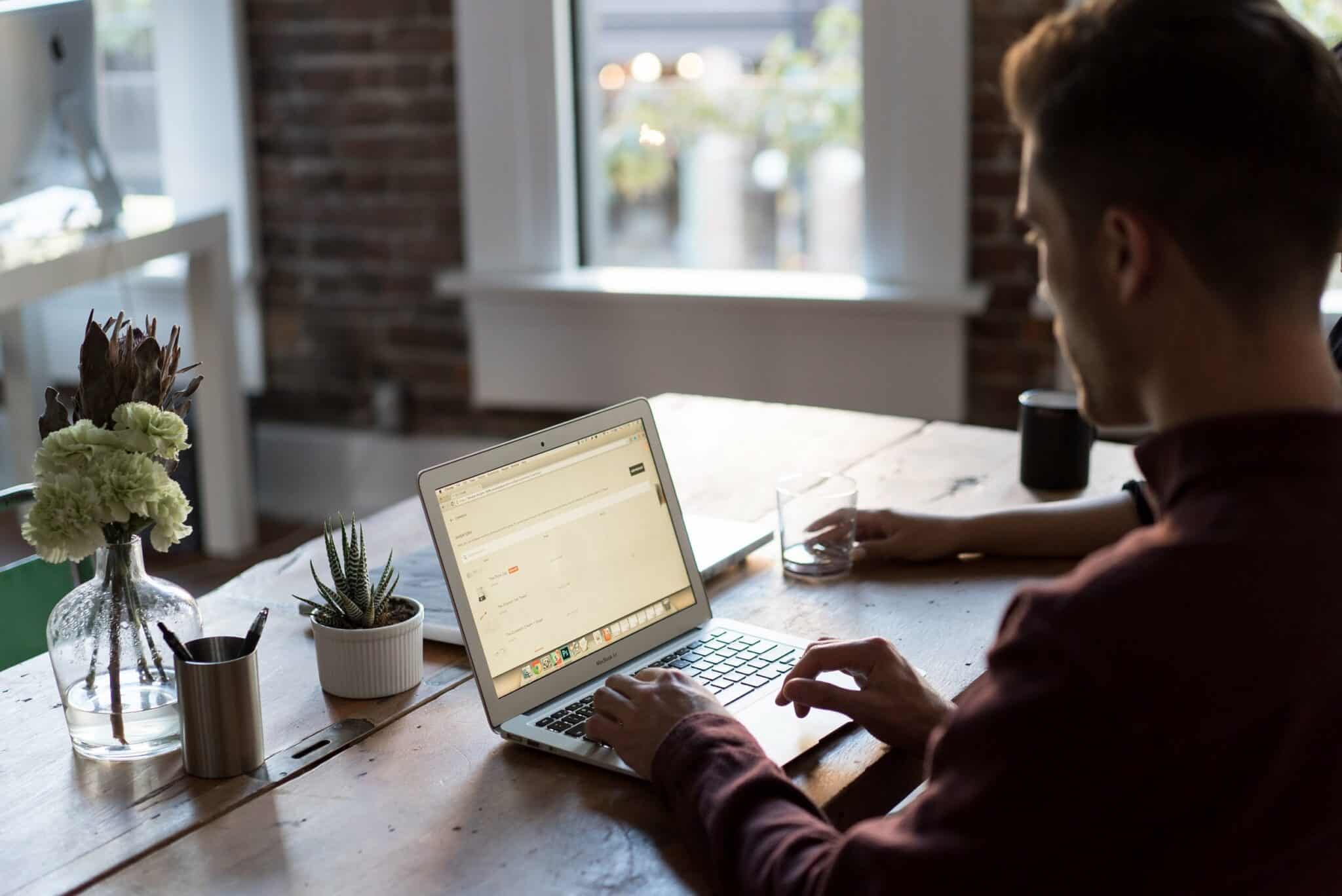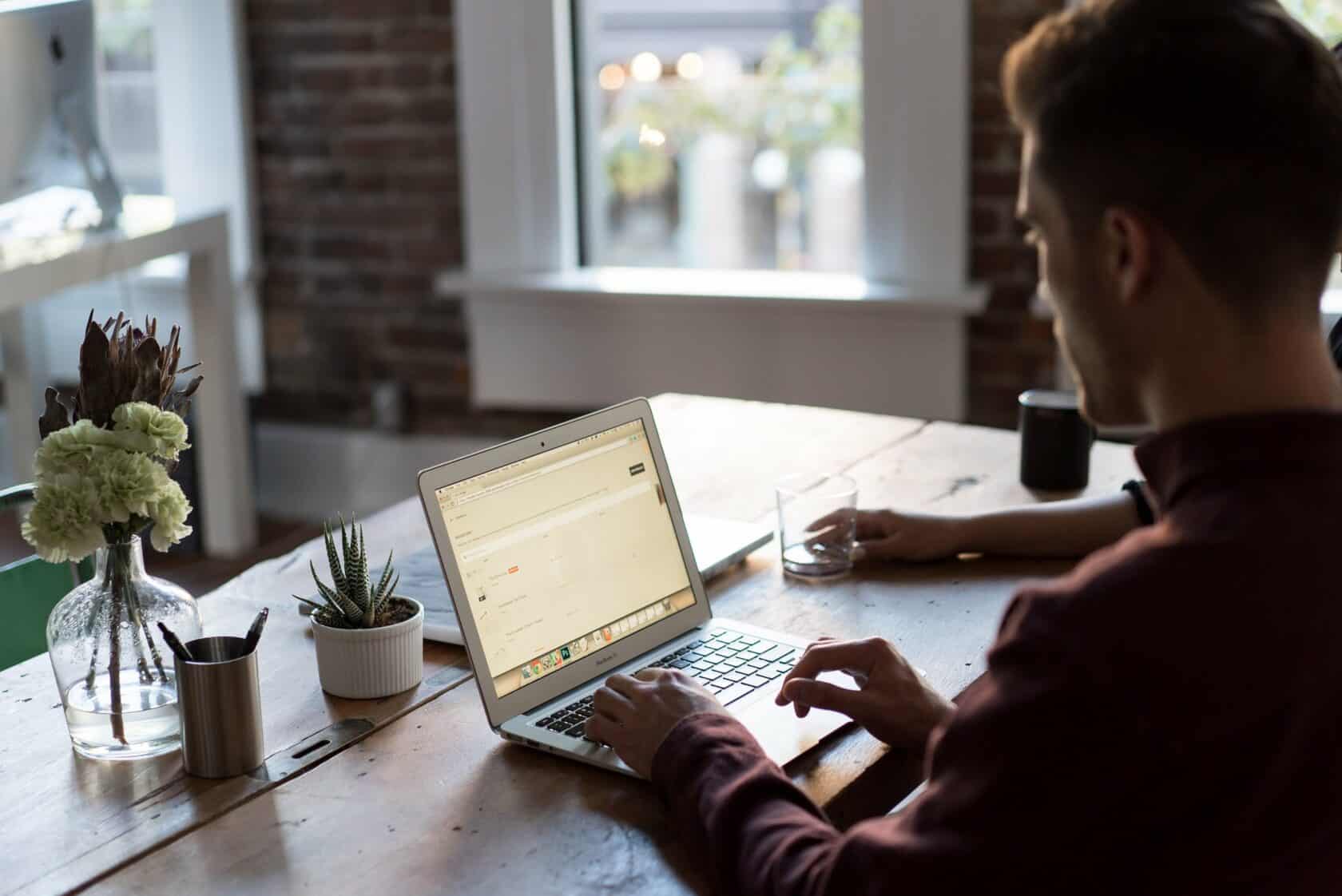 Get our 76-page medical school admissions guidebook, by Atlantis alumni at Harvard Medical School and Stanford School of Medicine.
Enter your information to receive a copy of our highly acclaimed 76-page med school admissions guide, written by Atlantis alumni at Harvard Medical School and Stanford School of Medicine.
Applying to Med School
Everything You Need to Know About Registering for the MCAT
About Kasey
Kasey Isaacs is a senior at Morehead State University and is pursuing his Bachelor's degree in Biomedical Sciences, with an emphasis in Pre-Medicine. A recipient of the Atlantis Pre-med Leaders Scholarship, he spent three weeks on an Atlantis Clinical Shadowing Fellowship in Milan, Italy in Summer 2017.
MCAT Test and Registration Dates
As spring rapidly approaches, bleary-eyed pre-med students are emerging from the science halls of universities across the nation to begin preparation for the MCAT. Studying for this infamous exam is a herculean task in itself, and the logistics shouldn't add extra stress to the process. Despite this, test registration tends to be a point of needless confusion for already harried students. Is there an optimal time to take the exam? You might be wondering. Can I take it too early or too late, and if I do, how will that affect my success? In the following article, I hope to lighten your load and clarify these questions through tips I've developed from my own experience.
The proper time to take the MCAT depends on a lot of factors—including your personal schedule, goals, and strategies—but regardless of your preferences it is always important to stay informed. The AAMC has created a very helpful chart which goes into great detail about MCAT test and registration dates.  Understanding this chart will allow you to make the most informed decision this year.
When choosing a test date, it can be a bit confusing to sift through the verbiage. What does the AAMC mean by Gold, Silver, and Bronze zones?
Gold Zone:
This registration zone generally encompasses the period 29 days before the test date (e.g. the gold zone deadline for the June 1 test date is May 3). This is the ideal time to schedule your exam, especially if you want the flexibility of changing your test date. Within the gold zone, you will receive the best exam registration price ($315) and the fee to reschedule your exam will be lower ($95) than those in the other zones. This is also the only time period in which you can receive a partial refund for canceling ($155).
Silver Zone:
This registration zone's deadline is 15 days prior to exam day, so the zone itself includes all days between the gold zone deadline and the silver zone deadline. Within this time frame you still can register for an exam at the normal registration charge ($315), but the rescheduling fee rises to $155. There are no partial refunds for exams within this period.
Bronze Zone:
This is the final registration zone with a deadline eight days prior to the exam day. Thus the bronze zone incorporates the time between the silver zone deadline and the bronze zone deadline. The bronze zone deadline represents the last day in which you can register for a particular test date. Within this zone, you will be charged a higher registration fee of $370 and you cannot reschedule or receive any refunds for a cancelation.
To find out more about registration fees and information regarding international students, check out the AAMC's official site.
---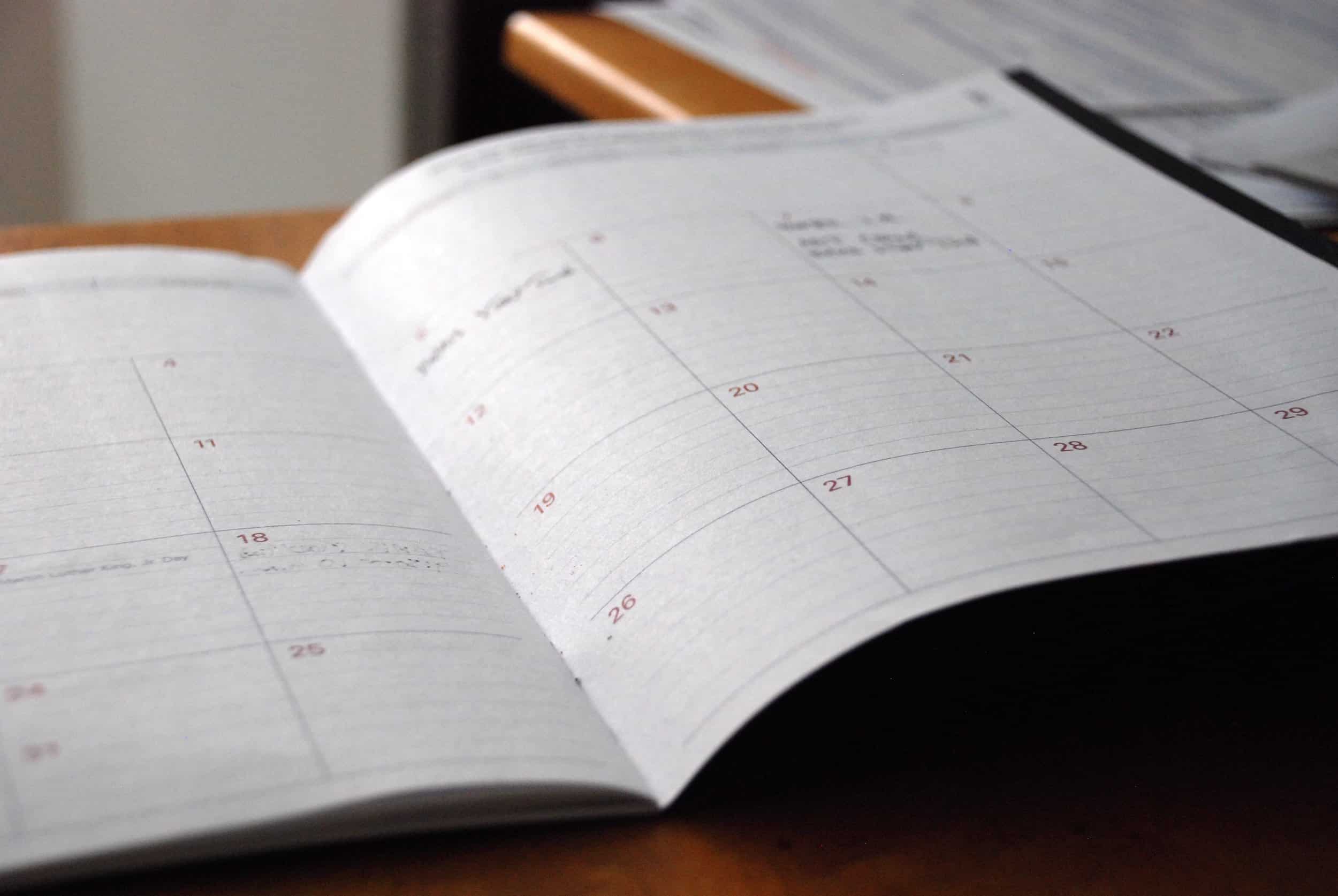 Choosing a Test Date
As I struggled to determine the best course of action for myself,  I sought the advice of countless professors, mentors, friends and family members who had navigated the process before me. Although I was met with a wide range of opinions on timing and scheduling, I condensed their advice into this helpful maxim: strive for the intersection of early and prepared. In other words, take the MCAT as early as you possibly can without compromising your level of preparation.
But here is the reality: only you know when you are fully prepared and what you must do to arrive at that goal. This may involve a bit of self-reflection.  Personally, I dislike change of routine, I prefer to feel "over-prepared" for assessments, and I have discovered that studying more than five weeks prior to an exam is wasted time. I recognize that these may not be your exact quirks. Nonetheless, I'd like to walk you through my own decision process to give you an idea of how I integrated the advice I received into my own situation.
"Take the MCAT as early as you possibly can without compromising your level of preparation."
In the months leading up to my exam, I decided that I would not waver from my normal routine in the semester prior to it, as the very thought of doing so caused me a great deal of stress. From my perspective, the value of staying fully committed to my schoolwork throughout the semester outweighed any potential value in studying MCAT review material. I was further justified in this reasoning as I felt that all of my classes applied in some way to the MCAT, and by mastering the class content I was actually reducing the quantity of material I would need to review prior to exam day.
Knowing that I wanted to maintain a normal semester, this limited my test date options to those directly following winter break (in January) or to dates in summer and beyond (May-September). My pre-med advisor, mentors and physician friends recommended avoiding any dates later than July, as this would stall my entire application process. Medical schools generally operate under a system of "rolling admission"; thus it is in the applicant's best interest to submit his or her AMCAS or AACOMAS (the medical school application services) as quickly as possible (for more on the application process, see this link). This narrowed my time window a bit more, leaving only the dates in January, May, and June.
The idea of taking the test in January appealed to my inner overachiever, but I felt I would miss the important content from key classes that I would take in the spring semester—notably Physics II and Developmental Biology. Thus, I was left with the dates in May and June. In choosing between these two months, I knew that I wanted a month for rigorous review. My semester ended the first week of May, quickly ruling out the May dates. After some personal considerations (I was actually getting married that same summer), I decided that the mid-June date (June 16 my year, June 15 above) was the opportune time.
Please remember that I arrived at my decision based off of the realities of my situation. I certainly am not suggesting that this is the only time period in which you should take the MCAT. What I am suggesting is that selecting a test date requires proper planning time, seeking the advice of trusted mentors, and taking the time to honestly self-evaluate personal factors that can influence test preparation and timing. Choosing a test date can be stressful, but proper preparation and thought will enable you to embark on the path to achieving your MCAT score goals with more confidence and less confusion (for more on MCAT scoring, check out this quick guide).
---

How to Register for the MCAT
Once you have consulted the proper mentors and carefully decided which test date is appropriate for your situation, how do you actually go about registering for the MCAT?
The registration process is all online. You will first need to make an account with the AAMC (save this password and username, you will need it for the application process). Next, simply follow the "Register for the MCAT Exam" prompt from this page. You will be asked to login using your newly-created AAMC account, and then you can follow the "Start Exam Registration" button. The rest is straightforward.
---
Summary
The road to medical school is fraught with little complexities that can make the process seem overwhelming at times—even the registration process to sign up for the MCAT is complex. However, with some proper preparation and thought you can master it. In summary:
1. Don't procrastinate.
Begin the registration process, or at least plan your plan, early. Your test date helps define your MCAT study plan and needs to be decided well in advance.
2. Tap your connections.
Your professors, pre-med advisors, and the physicians you meet as a pre-med student have valuable experience that can help guide you through the registration process. If you are a younger pre-med, start building these connections! You will need guidance and professional mentorship  throughout the application process (not to mention a few letters of recommendation).
3. Honestly evaluate your situation.
As cliché as it may seem, you know yourself better than anyone. Consider the collective advice of your mentors (who may or may not agree with one another) in the context of your personal study habits, skills, and struggles. This will shape how you study for the MCAT, and thus when you choose to schedule your test day. If you are a younger student, experiment with different study styles to help mold yourself into the most efficient student that you can become.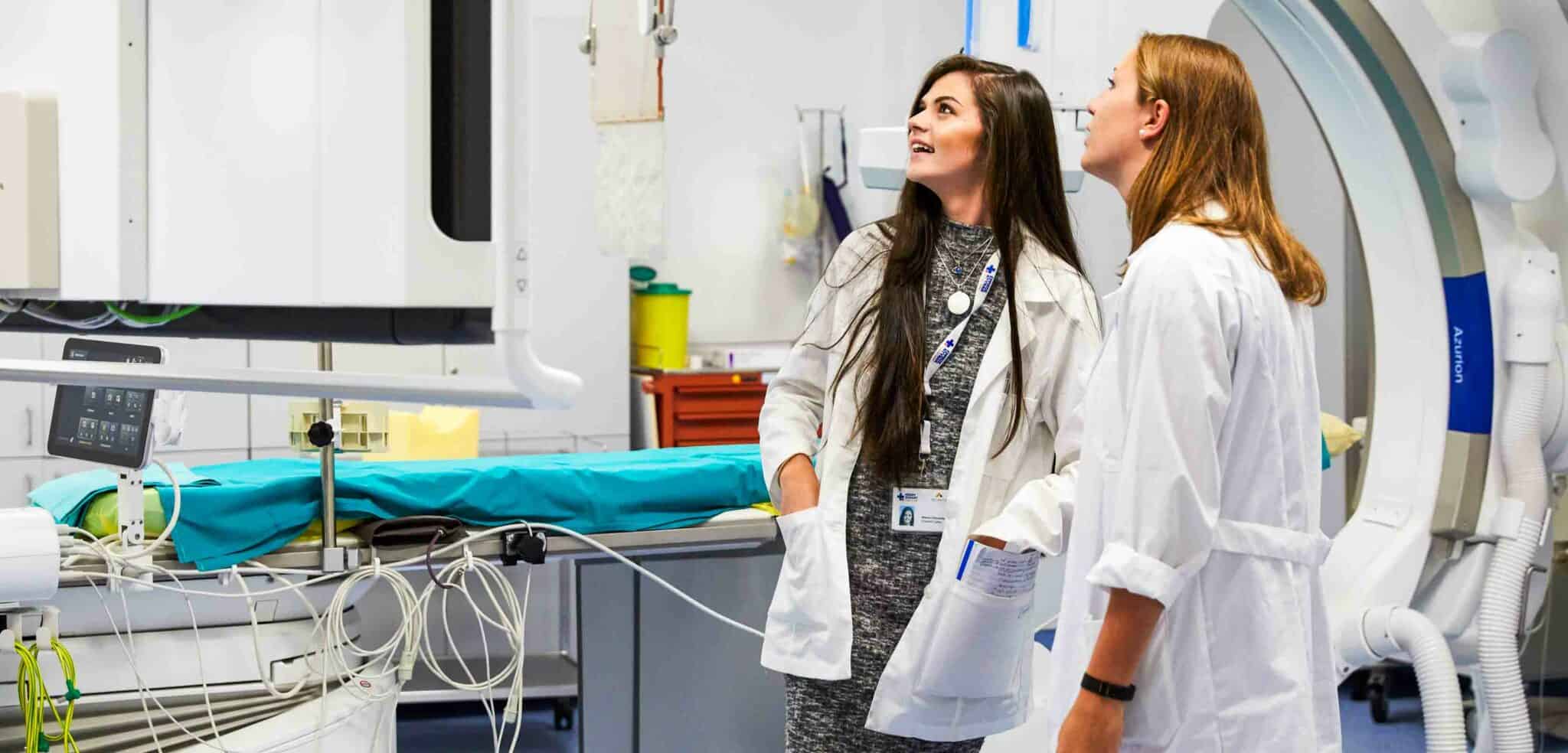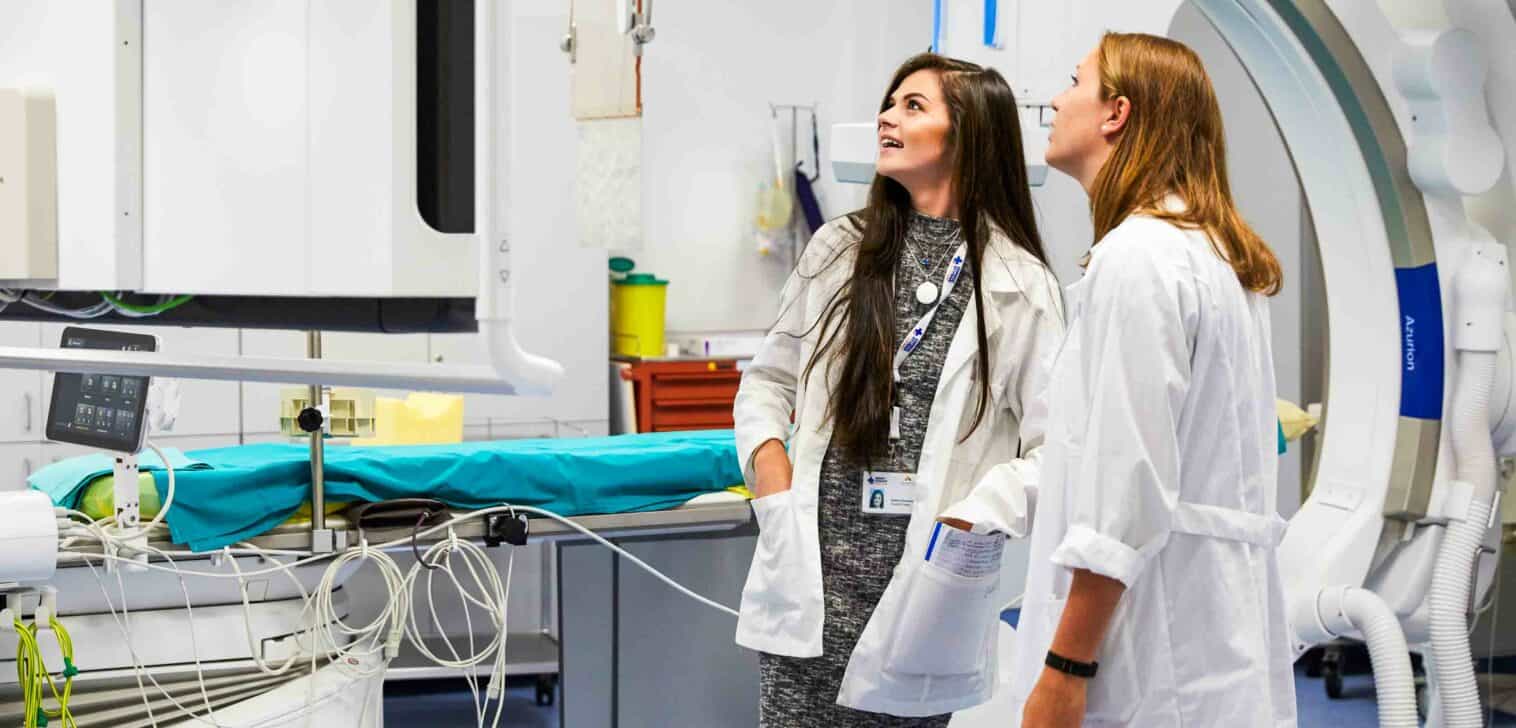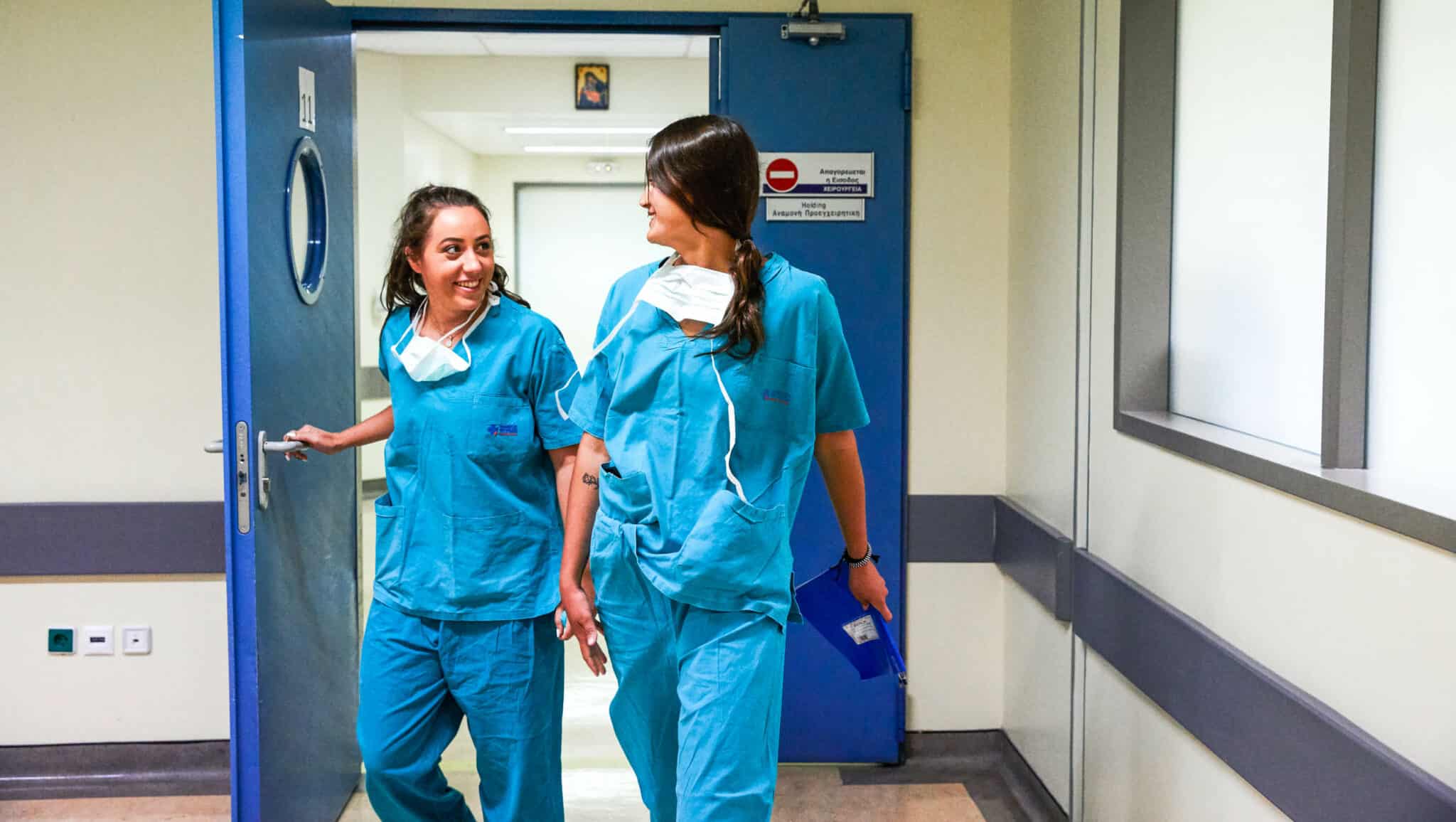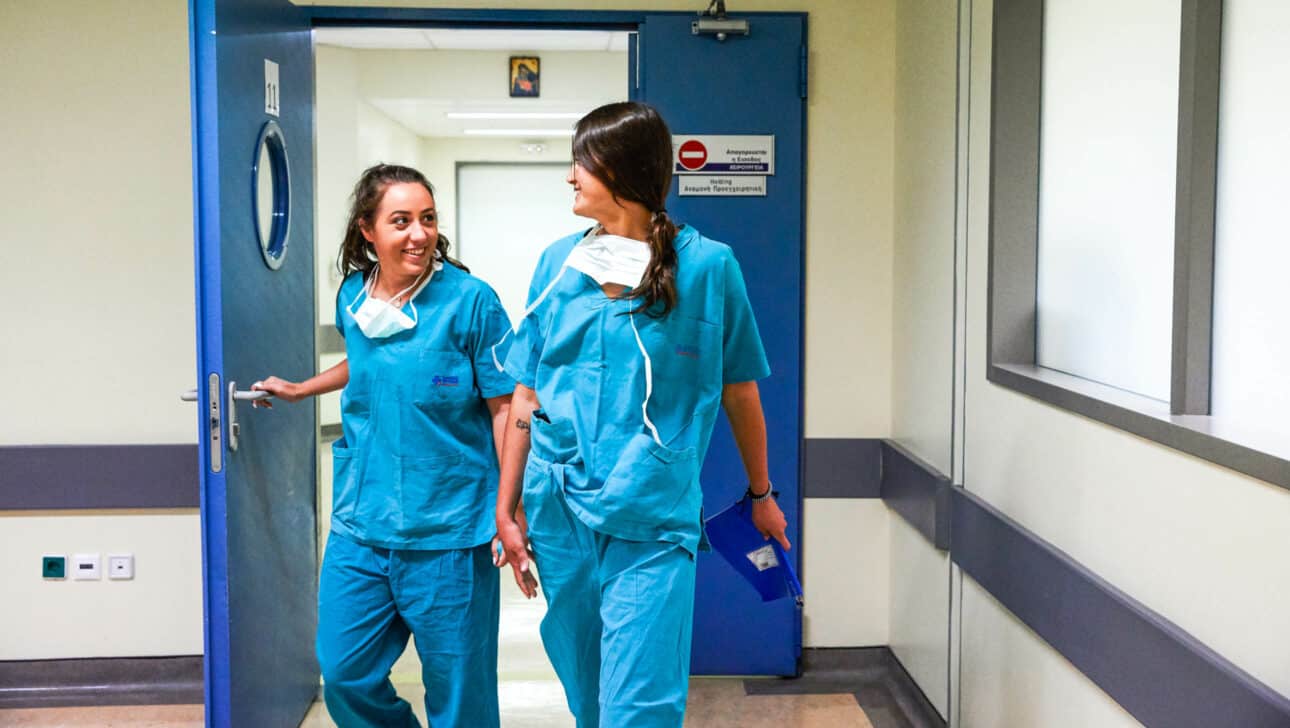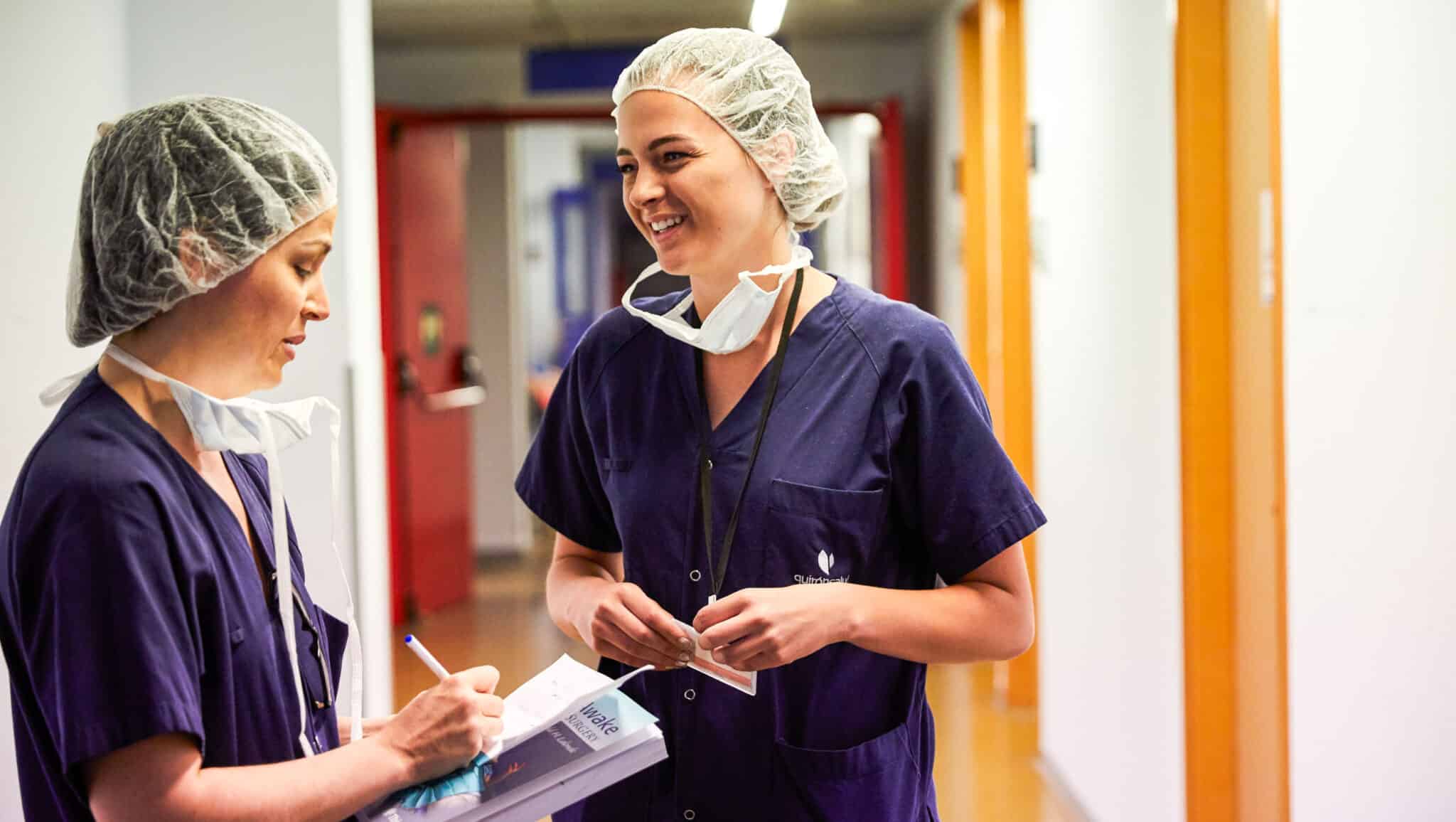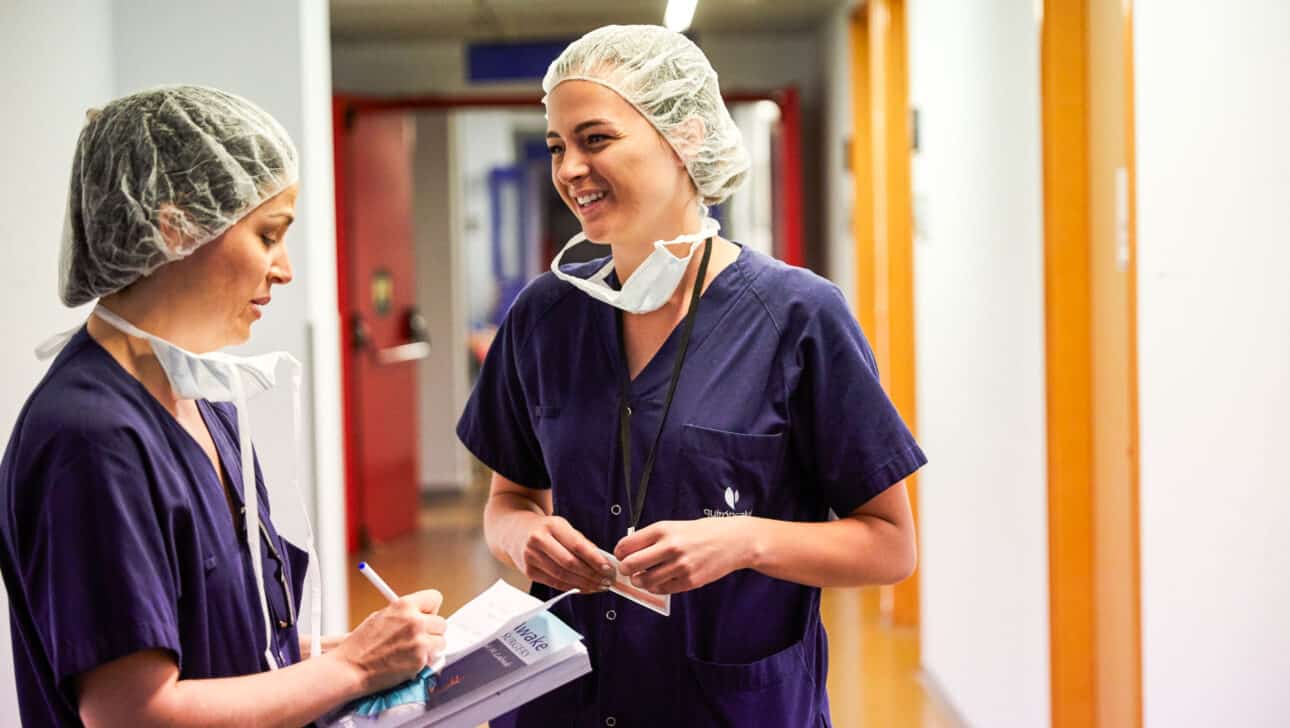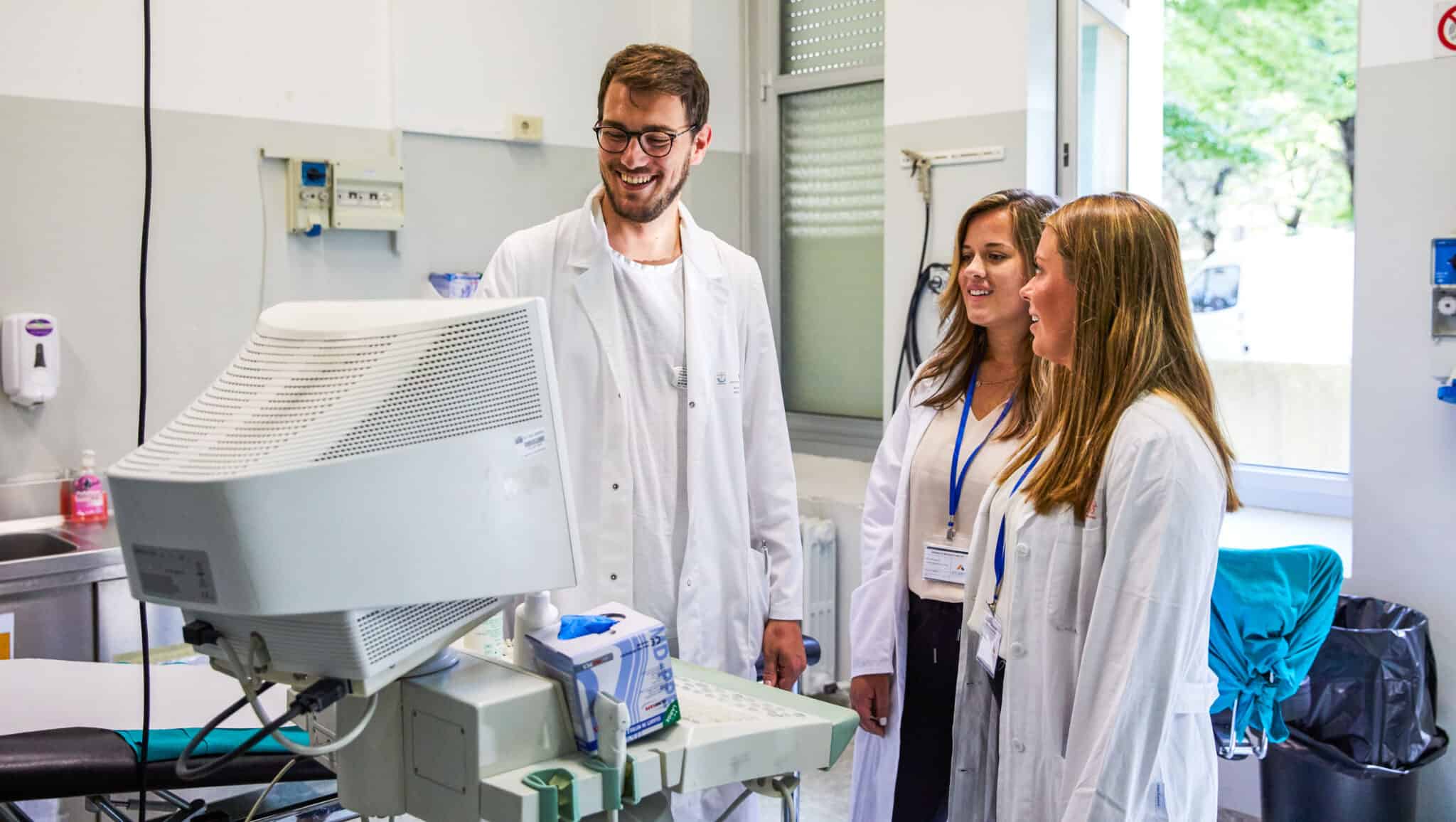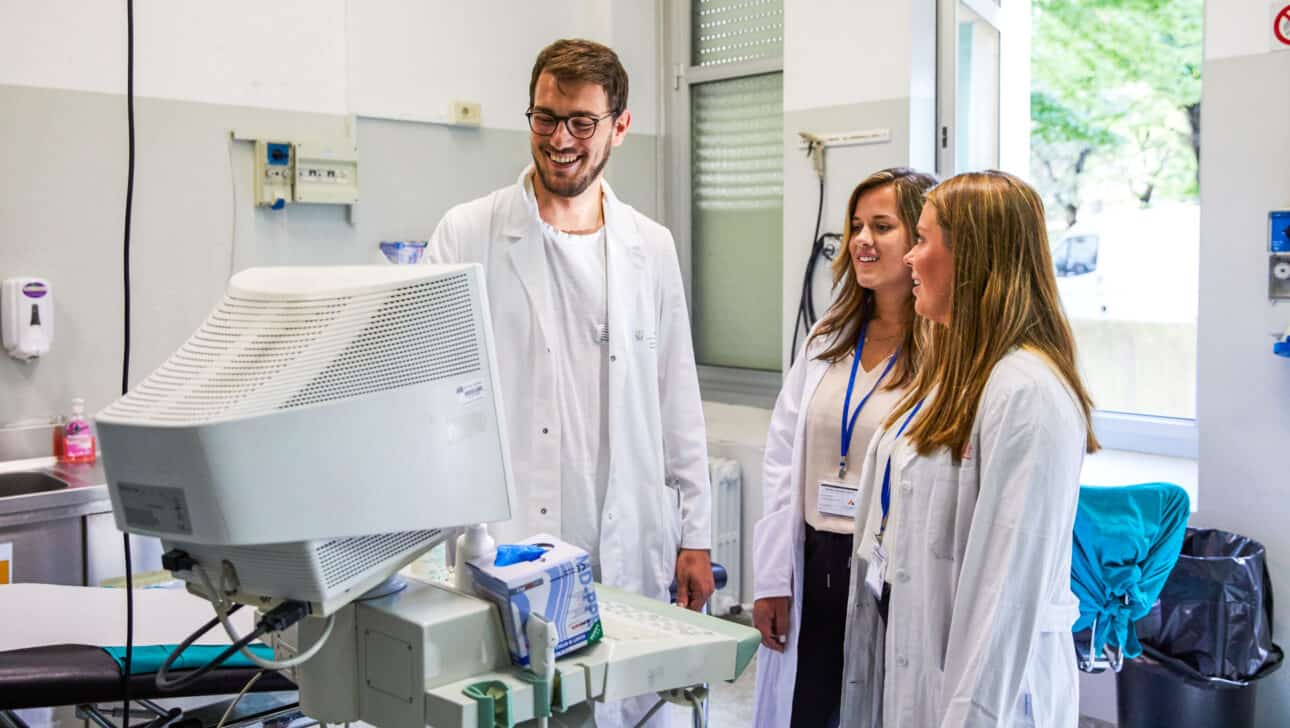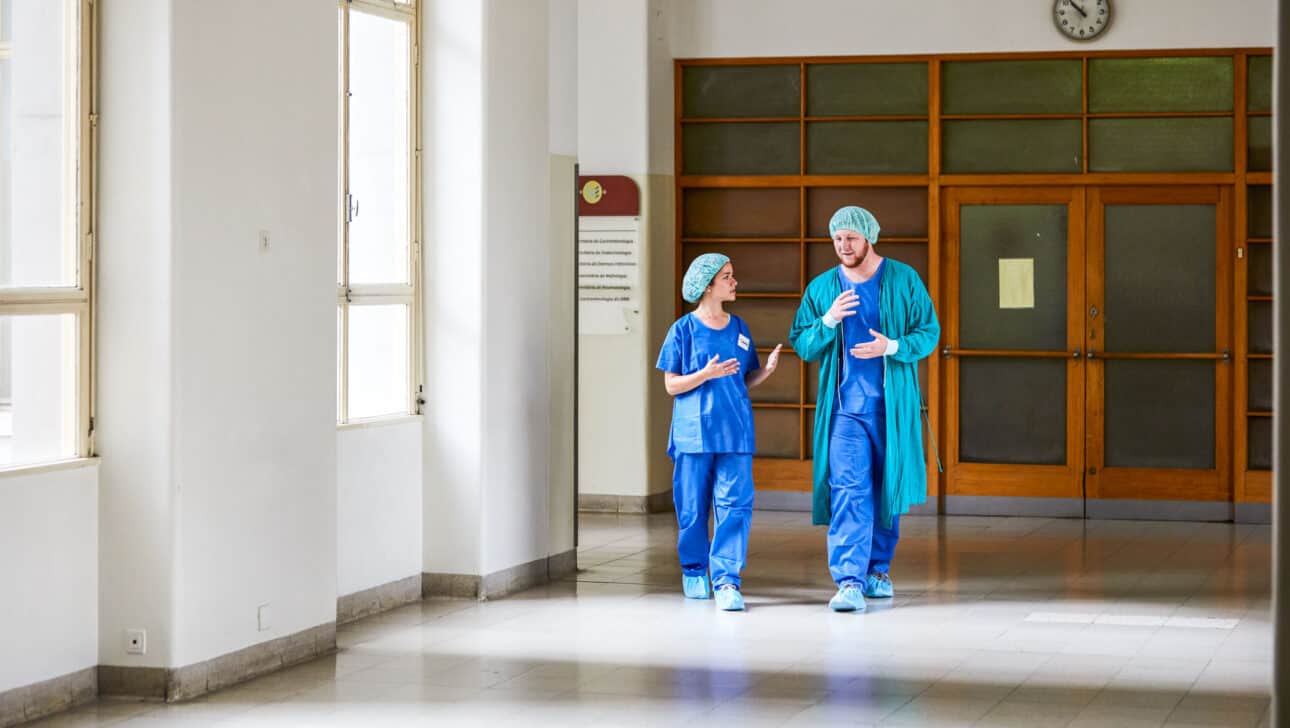 Our Alumni Enter Top Medical Schools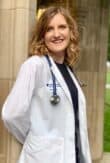 Zoey Petitt
Atlantis '17
U. of Arizona '18
Duke MD '23

Zoey Petitt
Hungary '17 || University of Arizona
Completed Atlantis Program Location:
Hungary
Year of most recent program:
Fall '16-Summer '17
Season of most recent program:
Summer
Do you believe your Atlantis experience helped you get into your graduate program?
Very helpful
Generally, why do you think Atlantis helped you get into your graduate program?
For me, my Atlantis experience played a key role in confirming my decision to go into medicine. This was important for me to discuss during the admissions process.
Specifically, did you talk about Atlantis in your interviews? If so, how much relative to other topics?
Yes, I talked about Atlantis in some interviews.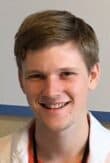 Nathan Ewing-Crystal
Atlantis '17
Yale '19
UCSF MD '23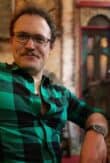 Nick Morley
Atlantis '17
Brown '13
Columbia MD '23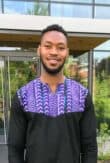 Elorm Yevudza
Atlantis '16
Amherst '19
Columbia MD '24

Elorm Yevudza
Ciudad Real, Spain '16 || Amherst College
Program:
Ciudad Real – Spain – 2016
Undergraduate:
Amherst College class of 2019
Major:
Neuroscience
Extracurricular Activities:
Track and Field, International Students Association, Charles Drew Health Professions Society
Why did you choose the Atlantis program?
The opportunity to shadow doctors in a European country greatly appealed to me. As an international student from Ghana, I value the subtle differences in approach that doctors, depending on the country in which they are trained, use to achieve a common result: alleviating illness and improving the quality of lives.
How is Atlantis Unique?
In an increasingly globalized world, having first-hand experience with the subtleties of healthcare in different parts of the world is vital to a future health professional. Atlantis exposes participants to these nuances in healthcare approaches, and in effect helps aspiring health professionals gain a global perspective on healthcare.
Describe Atlantis in three words:
A transformative experience.
What was your favorite experience as an Atlantis participant?
Experiencing the city and culture of Ciudad Real was an experience that is etched in my memory. As I practiced my very elementary Spanish with the locals and discussed various health-related issues with the doctors I shadowed, I was reminded of the uniqueness of human life. I was also reminded of the role of a health professional in society: to preserve and improve the quality of human life.
What was the most meaningful aspect of your time shadowing?
My discussions with doctors about their relations with patients was most meaningful to me. Our discussions highlighted a trend I had spotted when I shadowed doctors in Ghana: that the core of healthcare is about alleviating illness and improving the quality of life. My conversations with doctors in Ciudad Real underscored the importance of treating patients not just as cases, but as people.
How has Atlantis helped equip you for the future?
The Atlantis program has given me a broader perspective on the field of healthcare. The program has also brought wonderful people into my life. The participants that I shadowed, explored, and conversed with impressed me with their passion for healthcare. The program has also taught me to be a lifelong leader, and the importance of fostering a curiosity that will help prepare me for my future in the medical field.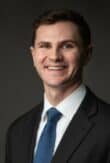 Nick Tucker
Atlantis '16
Notre Dame '17
Case Western MD '21

Nicholas Tucker
La Plata, Argentina || Case Western Reserve School of Medicine
Program:
La Plata, Argentina
Undergraduate:
The University of Notre Dame class of 2017
Major:
Neuroscience and Behavior
Honors:
Stamps Scholar, ND Monogram Club
Extracurricular Activities:
Student Athletic Trainer, Memory Lab Research, Student Assistant for the Alliance for Catholic Education, Singer/Songwriter and Guitarist
Why did you choose Atlantis?
The Atlantis program offered a once-in-a-lifetime opportunity to combine my passions for medicine and Spanish. This was the only opportunity I could find that would allow me to improve these two areas concurrently while still being an undergraduate so that I could open up the amount of people I can serve in the future.
How is Atlantis unique?
Atlantis is very in touch with the evolving world that we live in. Having the ability to understand different cultures and languages is more important today than ever before, especially in the medical field. Doctors have an obligation to not only know about the various backgrounds of their patients but also to have the ability to connect with them–which only comes with full exposure into different cultures and a desire to appreciate and learn about both our similarities and differences.
Describe Atlantis in Three Words:
Insightful. Humbling, Life-Changing.
What was your favorite experience as an Atlantis participant?
The best part of the Atlantis program was the day-to-day interactions I had with the Argentine people, whether in the hospital, at the hotel, or even out to eat at the local restaurants. The people of La Plata were so welcoming to us, and I am still in contact today with many of the people I met.
What was the most meaningful aspect of your time shadowing?
I truly enjoyed being able to witness how compassionate the doctors and residents were at the hospital. They gave every patient their full attention and time to make sure that they were cared for to the best of their ability, despite the constraints with which they had to deal. I also was inspired by the neurosurgeries I was able to witness, which have helped me discern what I want to do with my future in medicine.
How has Atlantis helped equip you for the future?
I walked away from the experience knowing a lot more about various medical fields (pediatrics, surgery, etc.), increasing my Spanish fluency dramatically, and learning an abundant amount about the dynamic culture that exists in Argentina.
Future plans?
I plan to attend medical school, and am already accepted.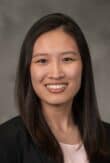 Tiffany Hu
Atlantis '16
UMD College Park '17
Michigan MPH '21 + MD '22


Tiffany Hu
Tereul, Spain '16 || U Michigan Medical School
Program:
Teruel, Spain – Summer 2016
Undergraduate:
University of Maryland class of 2017
Admitted medical student at:
University of Michigan Medical School
Major:
Neurobiology
Honors:
Honors Integrated Life Sciences Program, Banneker/Key Scholarship
Extracurricular Activities:
American Medical Student Association Co-President & Advocacy Day Liaison, Alternative Breaks Experience Leader, Health Professions Advising Office Student Advisory Board, Biology Teach Assistant, Health Leads, Buddhist Tzu Chi Foundation, NIH Research Intern, Physicians for Social Responsibility Environment & Health Intern
Why did you choose Atlantis?
I wanted to expand my horizons and understand a culture of health different from the ones I am accustomed to. I had shadowed doctors in the United States and Taiwan prior to my Atlantis program experience, and being able to see first-hand the healthcare system in Spain allowed me to draw comparisons between the different complex healthcare systems.
Describe Atlantis in Three Words:
Educational. Eye-opening. Exhilarating.
What was your favorite experience as an Atlantis participant?
Bonding with the other participants and celebrating our time together along with the doctors we shadowed. We would discuss our interests, passions, and motivation for medicine, and it was an incredible experience to learn from and alongside them.
What was your experience with the doctors you were shadowing?
Because of the pre-established relationships with the hospitals in which we shadowed, all the doctors were very welcoming and accommodating. They were willing to translate for us and explain in detail all of their medical decisions. My doctors and I had wonderful conversations about the differences between life in Spain vs. the United States.
What was the most meaningful aspect of your time shadowing?
I was excited to scrub in on surgeries and watch as the doctor explained what he was doing throughout the operation. Before and after surgeries, as well as in my other rotations, I observed how the doctors reassured and communicated with their patients. I was able to glean insight into differences between the experience of health in Spain versus the United States through observation as well as conversations with the doctors.
How has Atlantis helped equip you for the future?
Besides the wealth of medical knowledge I gained from shadowing the doctors, I challenged myself to step outside of my cultural comfort zone and explore more than I thought I was capable of. Atlantis allowed me to make connections with people from all around the United States and abroad, and the friendships I gained helped me learn so much more than I would have on my own.
Yong-hun Kim
Atlantis '17
Stanford '19
Mayo Clinic MD '24

Yong-Hun Kim
Budapest, Hungary '17 || Stanford University
Program:
Budapest, Hungary – Winter 2017
Undergraduate:
Stanford University class of 2019
Major:
Computer Science
Honors:
Bio-X Grant (award for research)
Undergraduate Activities:
President and Founder of Stanford Undergraduate Hospice and Palliative Care, Volunteer for Pacific Free Clinic, Research Assistant in Wernig Pathology Lab, President of Hong Kong Student Association, violin performance
Why did you choose Atlantis?
I chose the Atlantis program because it combines opportunities to shadow physicians and travel abroad, both of which I had little prior exposure to.
Describe Atlantis in three words:
Eye-opening. Spontaneous. Exhilarating.
What was your favorite experience as an Atlantis participant?
My favorite experience as an Atlantis participant came in the stories exchanged over meals or excursions and the breadth of conversation that reflected the diversity of backgrounds within our cohort and site managers.
What was the most meaningful aspect of your time shadowing?
I appreciated the chance to speak with physicians in Budapest and hear their personal motivations for pursuing medicine because it really helped better contextualize and validate my own interest in medicine. The physicians were also just really welcoming, relatable, and down-to-earth people.
What are your post-grad plans?
My current plan is to take a few gap years after graduating to explore the tech/biotech industry before applying to medical schools. I would also love to spend those gap years traveling and seeing more of the world.
How has Atlantis helped equip you for the future?
The Atlantis program has equipped me with a better understanding of what a career in medicine looks like, which I think is an invaluable gift considering the long road ahead of those who aspire to be a physician.
How has Atlantis equipped you for active leadership in the medical field?
The ability to interact and empathize with patients of diverse backgrounds and communities is a necessity to be a leader in the medical field. I think the Atlantis program, through my interactions with mentors and their patients, has helped me take my first steps toward attaining the cultural vocabulary and literacy required of a physician.
Janine Baldino
Atlantis '16
NC State '15
UNC Chapel Hill MD '22


Avneet Chadha
Atlantis '17
UM-Ann Arbor '18
Kimmel MD '23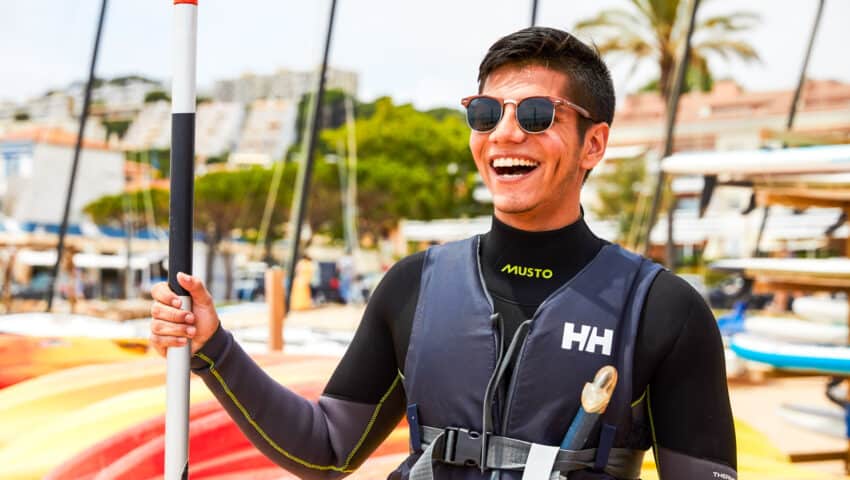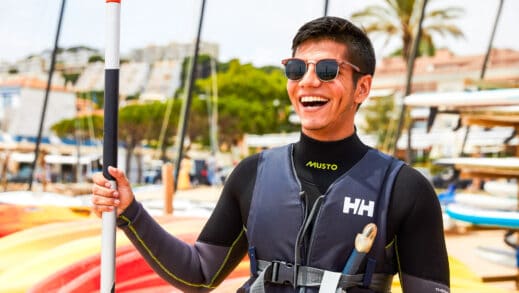 Watch The Atlantis Experience
About Atlantis
Atlantis is the leader in pre-health shadowing, offering short-term programs (1-10 weeks) over academic breaks for U.S. pre-health undergraduates. Our 360 Shadowing model helps you achieve the three things med/PA schools want: healthcare exposure, GPA/MCAT, and competencies.
Two Atlantis alumni admitted to the Harvard Medical School MD and Stanford School of Medicine MD programs wrote our widely read medical school admissions guidebook — download yours.
Get our 76-page medical school admissions guidebook, by Atlantis alumni at Harvard Medical School and Stanford School of Medicine.
Enter your information to receive a copy of our highly acclaimed 76-page med school admissions guide, written by Atlantis alumni at Harvard Medical School and Stanford School of Medicine.