Applying to Med/PA School
The 5 Books Every Pre-Med Student Should Read
About The Atlantis Team
We offer helpful, informative content to the next generation of healthcare professionals, so that they can achieve their goals, avoid common pitfalls, and grow in their passion for healthcare.
Put down your phone, your textbooks, and your planners. Sometimes the best way to gain perspective on the best way to move forward is to pick up a good book. Here are our top pre-med book recommendations!
Why you should be reading outside of the classroom:
Last year, approximately one-quarter of Americans did not read a single book (Pew Research Center, Survey Conducted: Jan 3-10, 2018). Whether you can't recall the last book you've read or you have a personal library that rivals a small university, this article is for you.
Pre-med students possess a wealth of niche scientific knowledge—who else knows about the Kreb's Cycle? However, medical school admissions committees want to recruit well-rounded students who can demonstrate that their knowledge goes beyond the basic scientific prerequisites; medical schools are attracted to students who know "a little about a lot." In other words, they want students who have been exposed to a range of different fields and who understand how these fields may intersect with medicine (e.g., the economics of healthcare and insurance, major ethical issues).
One of the best ways to develop this understanding, (beyond completing a physician shadowing program) is to read often and broadly. And no, scrolling through the headlines on Facebook doesn't count. Fortunately, there is an abundance of sources that offer well-researched, reliable information. For current news, I recommend The New York Times, NPR, and FiveThirtyEight.  You may also consult peer-reviewed journals (e.g., Science, Nature) for information on scientific developments. However, if your goal is to dovetail readability and depth, it is hard to beat a book.
Reading more may sound great in principle, but difficult in practice. If your immediate reaction is to protest that you don't have the time, think of it this way. Most books written for a popular audience fall between 200-400 pages in length, with ~250-300 words per page.) The average reading speed is somewhere around 200-250 words per minute (try testing your personal reading speed). Roughly, this translates to ~2 hours per 100 pages, or, put differently, 4-8 hours per book. Reading just 30 minutes per day means finishing a book about every two weeks; if 30 minutes sounds like a lot, consider how much idle time you spend browsing social media or stuck in a long commute (audiobooks are great for commutes; use the app Libby to connect to your local library and get access to thousands of books for free). In short, reading a few pages each day translates to reading many books in the long run.
---

1. When Breath Becomes Air — Paul Kalanithi
Few books have so profoundly influenced me as When Breath Becomes Air. The book is an intimate portrait of the life of Paul Kalanathi. The opening quote perfectly foreshadows the events to come:
"I flipped through the CT scan images, the diagnosis obvious: the lungs were matted with innumerable tumors, the spine deformed, a full lobe of the liver obliterated. Cancer, widely disseminated. I was a neurosurgical resident entering my final year of training. Over the last six years, I'd examined scores of such scans, on the off chance that some procedure might benefit the patient. But this scan was different: it was my own.
After well over a decade spent in school and training, Paul Kalanathi was finally approaching the conclusion of his neurosurgical residency program. Then the diagnosis came: terminal cancer. With the clock now visibly ticking, how would he spend his remaining days alive? How did his goals and priorities change when confronted with such a life-changing event? Paul Kalanathi beautifully details his experiences—as a student, patient, doctor, husband, and father—in When Breath Becomes Air, a book that you'll likely never forget.
---
2. Thinking, Fast and Slow — Daniel Kahneman
Every day, we each make an innumerable number of decisions: Should I eat breakfast, or skip it altogether? Is it too soon to wear my favorite sweater again? How should I spend my free time today? Faced with so many choices, how do we decide? In Thinking, Fast and Slow, Daniel Kahneman, the recipient of a Nobel Prize in economics in 2002, summarizes decades of his research on decision-making and heuristics (mental shortcuts) in an accessible, engaging way. Throughout the book, you'll find several thought experiments like the following:
Steve is very shy and withdrawn, invariably helpful but with little interest in people or in the world of reality. A meek and tidy soul, he has a need for order and structure, and a passion for detail.

Is Steve more likely to be a librarian or a farmer?
If you think Steve is more likely to be a librarian, as most do, then you've just fallen prey to one of the many cognitive biases detailed in Kahneman's book (specifically, the "availability heuristic"). Our brains are great at recognizing patterns, and since the description of Steve closely matches the stereotype of the reserved librarian (the idea is easily available), most will jump to that intuitive conclusion. In reality, the number of male farmers far exceeds the number of male librarians (by about 20-1). Statistically, Steve is far more likely to be a farmer, even though the description may lead you to think otherwise.
It's okay to commit a cognitive error every now and again—we all do. As you read through the book and make several yourself, you may find that simply being aware of these innate biases helps you to make better, more thoughtful decisions. The book is especially valuable for the pre-med student who is bound to make consequential decisions later in his or her career as a physician. If you don't have the patience for such a lengthy read, you can also read an outline of the book's highlights.
---
3. Being Mortal: Medicine and What Matters in the End — Atul Gawande
Talking openly about death is difficult. Physicians often have intimate encounters with the dying process as they help their patients navigate end of life care. Atul Gawande is one such physician, possessing a wealth of experience with this challenging subject. He is an accomplished surgeon and scientist, and the author of other great books for pre-meds, including Better and Complications: A Surgeon's Notes on an Imperfect Science.
In his latest book, Being Mortal: Medicine and What Matters in the End, he presents a collection of stories which cast light on oft-overlooked aspects of medicine: geriatrics (medical care of the elderly) and hospice (medical care for the terminally ill).
As a pre-med student, I had the opportunity to volunteer in a hospice facility for a few months. I learned a great deal from this experience, most notably that end of life care involves many tough decisions. If you're considering volunteering in hospice yourself, or are already involved, this book would be an ideal companion. Atul Gawande offers a very human perspective on the medical profession and the experiences patients face as they age.
---
4. The Emperor of All Maladies: A Biography of Cancer — Siddhartha Mukherjee
Siddhartha Mukherjee's engaging style of writing has won numerous awards, establishing his wide recognition and notable success as a physician-author. As a cancer physician and researcher, he is uniquely qualified to present the fascinating history of cancer and the stories of those intimately familiar with the disease: patients and their families, physicians, researchers, and several other exceptional individuals in a tale that spans many centuries.
The Emperor of All Maladies: A Biography of Cancer strikes the delicate balance between depth and accessibility—you'll be inundated with information about cancer and its treatment, but the captivating stories detailed by the author ensure that you will stick with the book until the end. To paraphrase one review, "The book reads like a literary thriller with cancer as the protagonist."
---
5. An American Sickness: How Healthcare Became Big Business and How You Can Take It Back — Elisabeth Rosenthal
Healthcare in the U.S. has many issues. Over the last two decades, the U.S. has stood out from other developed countries for two consistent, albeit unfortunate, achievements: the U.S. spends the greatest amount of money on healthcare (as a fraction of GDP) and, somewhat unexpectedly, also has the lowest performing healthcare system among high-income nations (Schneider et al., 2017).
Dr. Elisabeth Rosenthal is on a mission to fix the system. Treating the U.S. healthcare system as one of her patients, she identifies the issues, makes a diagnosis, and offers a prescription. Beginning with a "History of the Present Illness and Review of Systems," she walks the reader through the intricacies of the U.S. healthcare system and what caused it to fall apart. After the "chief complaints" have been identified, she details several concrete recommendations in a section called "Diagnosis and Treatment: Prescriptions for Taking Back Our Healthcare." This book is an excellent read for those interested in the economics of healthcare or for those preparing to answer interview questions on the subject.
---
Conclusion
Curating this list of books was a real challenge, as there are countless more meriting equal recognition that I could also recommend. Consider these five as a starting point. Making reading a habit will help you in the long run. During medical school interviews, you may even be asked to talk about the most recent book you read (which happened to me more than once!)
If you're looking to grow your personal library even further, I've outlined some additional books below which I have also found worthwhile.
Other Book Recommendations:
Our Alumni Enter Great Medical Schools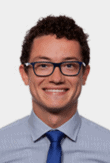 John Daines
Atlantis '17
Brigham Young University '19
Washington U. in St. Louis MD '23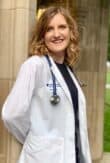 Zoey Petitt
Atlantis '17
U. of Arizona '18
Duke MD '23

Zoey Petitt
Hungary '17 || University of Arizona (undergraduate) '18
Completed Atlantis Program Location and Date:
Hungary, Summer 2017
Do you believe your Atlantis experience helped you get into your graduate program?
I believe it was very helpful.
Generally, why do you think Atlantis helped you get into your graduate program?
For me, my Atlantis experience played a key role in confirming my decision to go into medicine. This was important for me to discuss during the admissions process.
Specifically, did you talk about Atlantis in your interviews?
Yes
Yong-hun Kim
Atlantis '17
Stanford '19
Mayo Clinic MD '24

Yong-Hun Kim
Budapest, Hungary '17 || Stanford University
Program:
Budapest, Hungary – Winter 2017
Undergraduate:
Stanford University class of 2019
Major:
Computer Science
Honors:
Bio-X Grant (award for research)
Undergraduate Activities:
President and Founder of Stanford Undergraduate Hospice and Palliative Care, Volunteer for Pacific Free Clinic, Research Assistant in Wernig Pathology Lab, President of Hong Kong Student Association, violin performance
Describe Atlantis in three words:
Eye-opening. Spontaneous. Exhilarating.
Why did you choose Atlantis?
I chose the Atlantis program because it combines opportunities to shadow physicians and travel abroad, both of which I had little prior exposure to.
What was your favorite experience as an Atlantis participant?
My favorite experience as an Atlantis participant came in the stories exchanged over meals or excursions and the breadth of conversation that reflected the diversity of backgrounds within our cohort and site managers.
What was the most meaningful aspect of your time shadowing?
I appreciated the chance to speak with physicians in Budapest and hear their personal motivations for pursuing medicine because it really helped better contextualize and validate my own interest in medicine. The physicians were also just really welcoming, relatable, and down-to-earth people.
How has Atlantis helped equip you for the future?
The Atlantis program has equipped me with a better understanding of what a career in medicine looks like, which I think is an invaluable gift considering the long road ahead of those who aspire to be a physician.
How has Atlantis equipped you for active leadership in the medical field?
The ability to interact and empathize with patients of diverse backgrounds and communities is a necessity to be a leader in the medical field. I think the Atlantis program, through my interactions with mentors and their patients, has helped me take my first steps toward attaining the cultural vocabulary and literacy required of a physician.
Megan Branson
Atlantis '18
U. of Montana '19
U. of Washington MD '24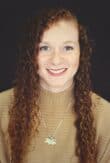 Sarah Emerick
Atlantis '19
Eckerd College '20
Indiana U. MD '25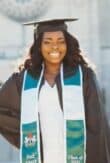 Snow Nwankwo
Atlantis '19
Catholic U. of America '21
Georgetown U. MD '26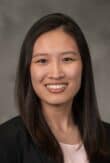 Tiffany Hu
Atlantis '16
U. of Maryland '17
U. of Michigan MD '22


Tiffany Hu
Tereul, Spain '16 || U Michigan Medical School
Program:
Teruel, Spain – Summer 2016
Undergraduate:
University of Maryland class of 2017
Admitted medical student at:
University of Michigan Medical School
Major:
Neurobiology
Honors:
Honors Integrated Life Sciences Program, Banneker/Key Scholarship
Extracurricular Activities:
American Medical Student Association Co-President & Advocacy Day Liaison, Alternative Breaks Experience Leader, Health Professions Advising Office Student Advisory Board, Biology Teach Assistant, Health Leads, Buddhist Tzu Chi Foundation, NIH Research Intern, Physicians for Social Responsibility Environment & Health Intern
Describe Atlantis in Three Words:
Educational. Eye-opening. Exhilarating.
Why did you choose Atlantis?
I wanted to expand my horizons and understand a culture of health different from the ones I am accustomed to. I had shadowed doctors in the United States and Taiwan prior to my Atlantis program experience, and being able to see first-hand the healthcare system in Spain allowed me to draw comparisons between the different complex healthcare systems.
What was your favorite experience as an Atlantis participant?
Bonding with the other participants and celebrating our time together along with the doctors we shadowed. We would discuss our interests, passions, and motivation for medicine, and it was an incredible experience to learn from and alongside them.
What was your experience with the doctors you were shadowing?
Because of the pre-established relationships with the hospitals in which we shadowed, all the doctors were very welcoming and accommodating. They were willing to translate for us and explain in detail all of their medical decisions. My doctors and I had wonderful conversations about the differences between life in Spain vs. the United States.
What was the most meaningful aspect of your time shadowing?
I was excited to scrub in on surgeries and watch as the doctor explained what he was doing throughout the operation. Before and after surgeries, as well as in my other rotations, I observed how the doctors reassured and communicated with their patients. I was able to glean insight into differences between the experience of health in Spain versus the United States through observation as well as conversations with the doctors.
How has Atlantis helped equip you for the future?
Besides the wealth of medical knowledge I gained from shadowing the doctors, I challenged myself to step outside of my cultural comfort zone and explore more than I thought I was capable of. Atlantis allowed me to make connections with people from all around the United States and abroad, and the friendships I gained helped me learn so much more than I would have on my own.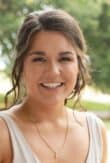 Lauren Cox
Atlantis '18
Louisiana Tech '20
U. of Arkansas MD '24

Lauren Cox
Libson, Portugal '18 || Louisiana Tech
Completed Atlantis Program Location(s):
Lisbon, Portugal
Year of most recent program:
Fall '17 – Summer '18
Season of most recent program:
Summer
Do you believe your Atlantis experience helped you get into your graduate program?
Extremely helpful
Generally, why do you think Atlantis helped you get into your graduate program?
It exposed me to shadowing that was hard to come by in the states. It also gave me a chance to see other systems of healthcare.
Specifically, did you talk about Atlantis in your interviews? If so, how much relative to other topics?
Yes – they wanted to know about my experience, and specifically how the healthcare I saw in another country compared to what I had seen in the USA.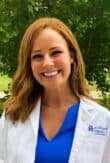 Kayla Riegler
Atlantis '18
U. of Kentucky '20
U. of Kentucky MD '24

About Atlantis
Atlantis is the leader in pre-health shadowing and clinical experience, offering short-term programs (1-10 weeks) over academic breaks for U.S. pre-health undergraduates. Medical schools want 3 things: (1)healthcare exposure, (2)GPA/MCAT, and (3)certain competencies. Atlantis gives you a great version of (1), frees you to focus on (2), and cultivates/shows (3) to medical school admissions committees.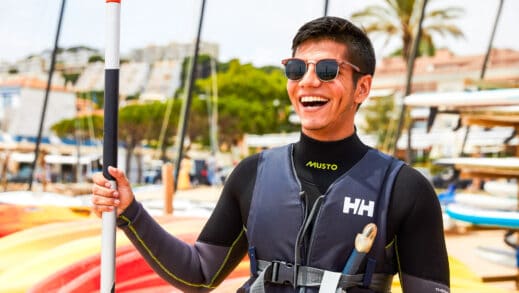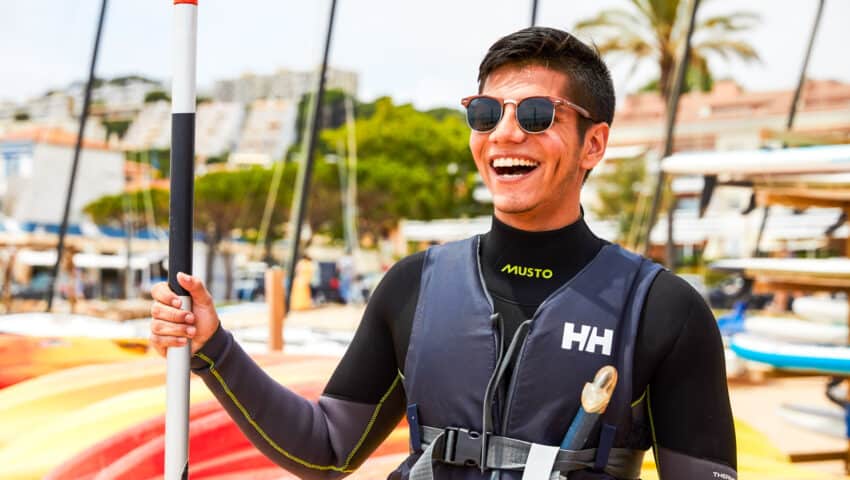 Watch Video: The Atlantis Shadowing Experience and How it Helps In Your Med/PA Admissions Future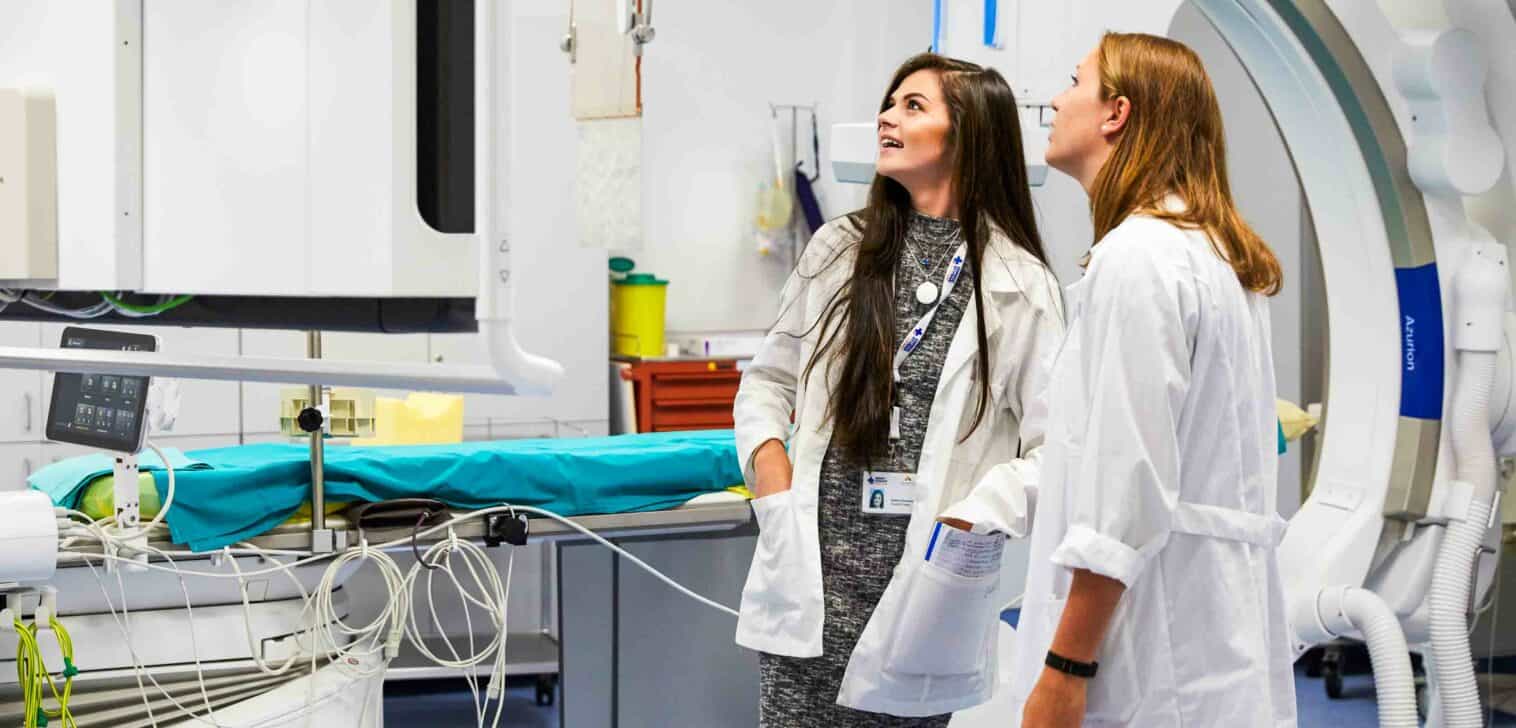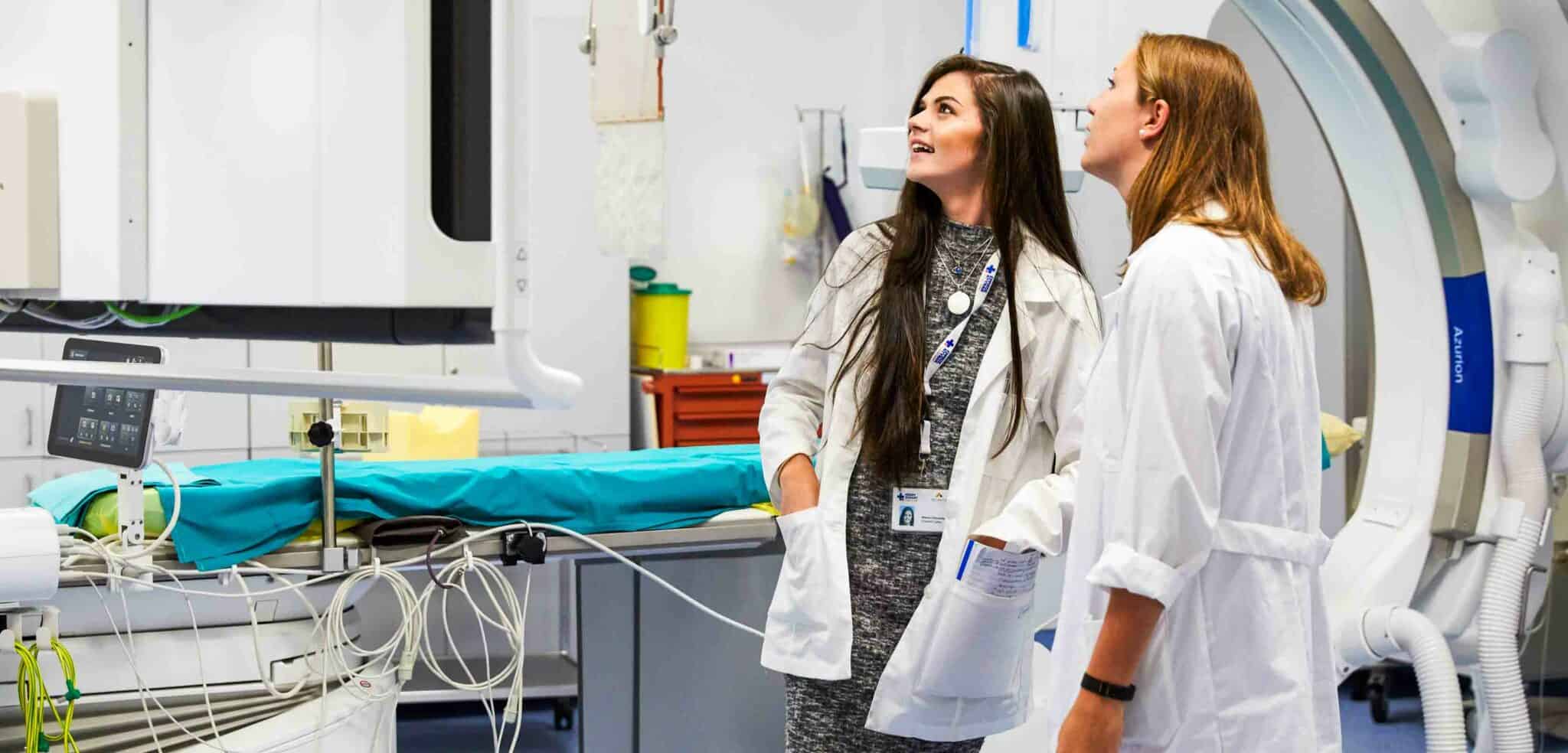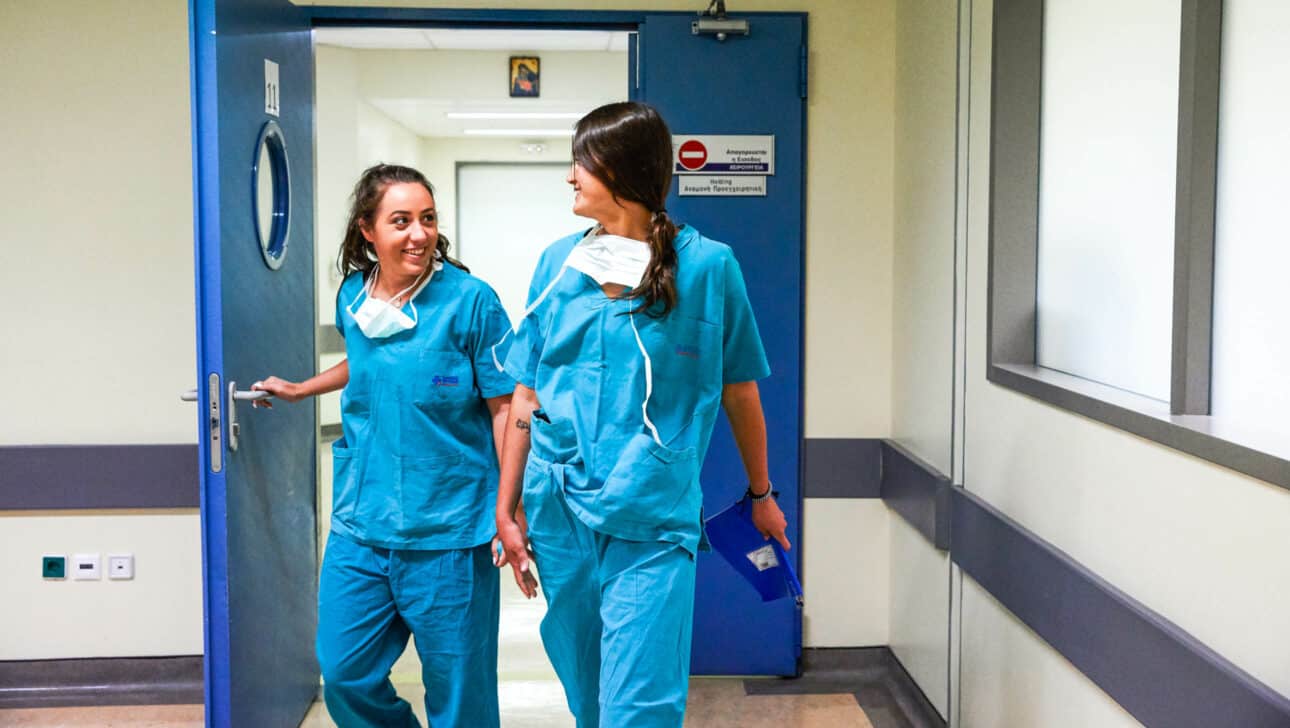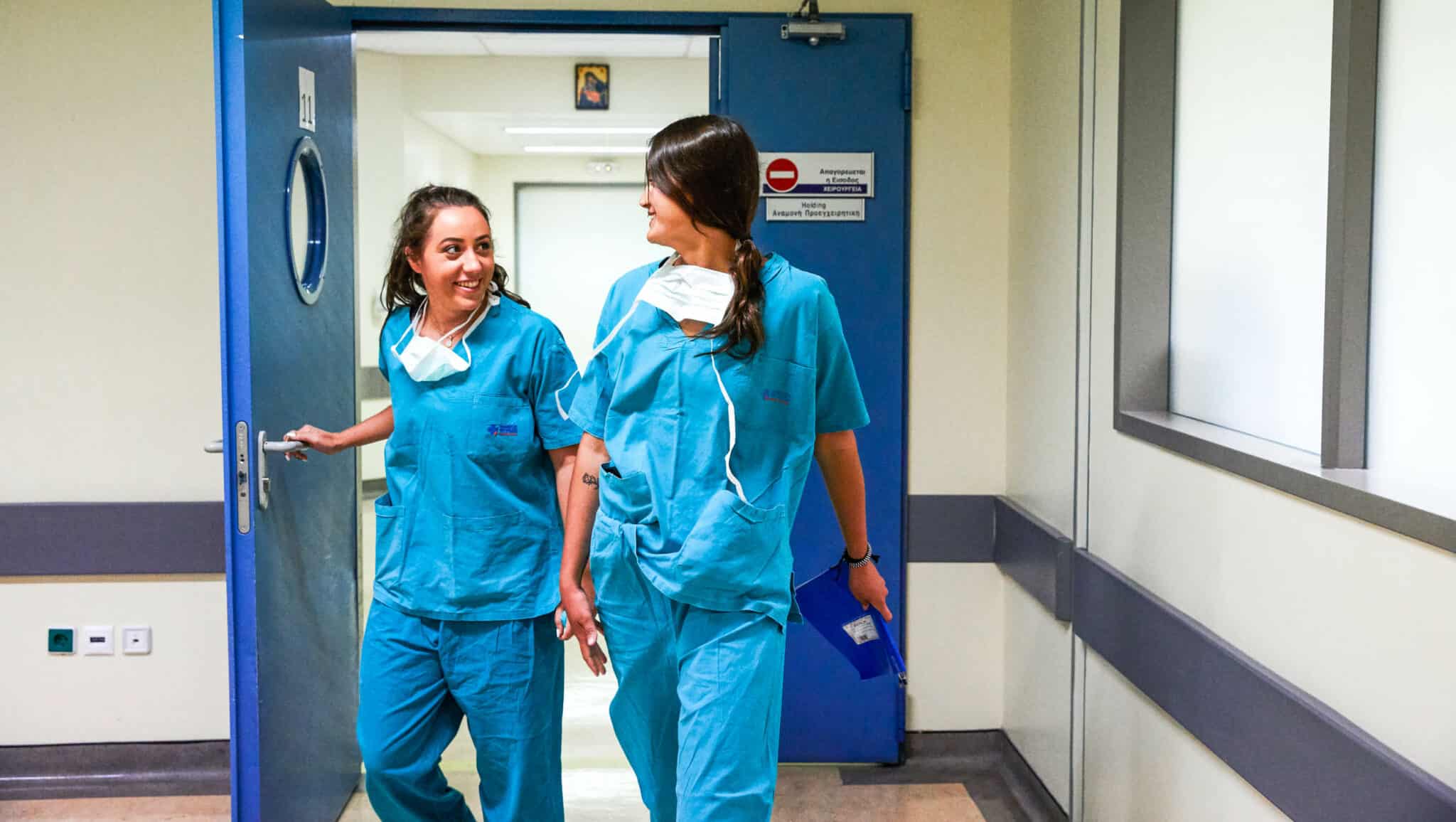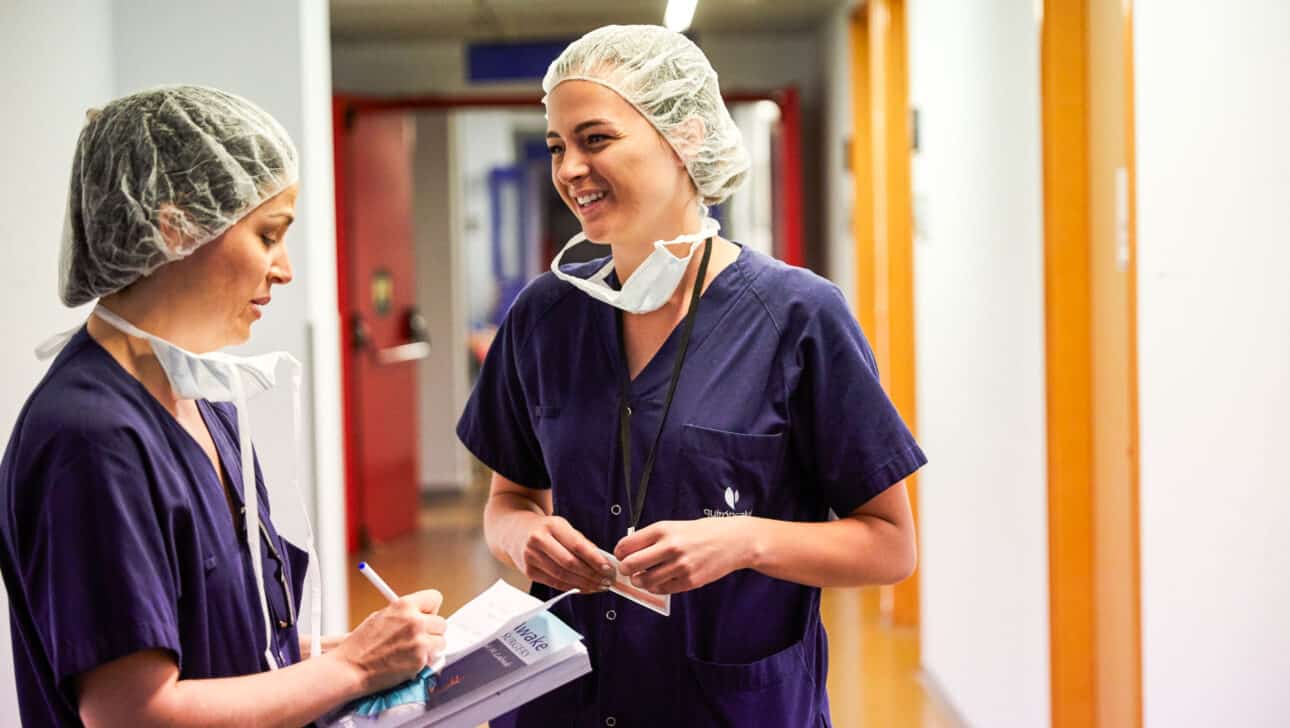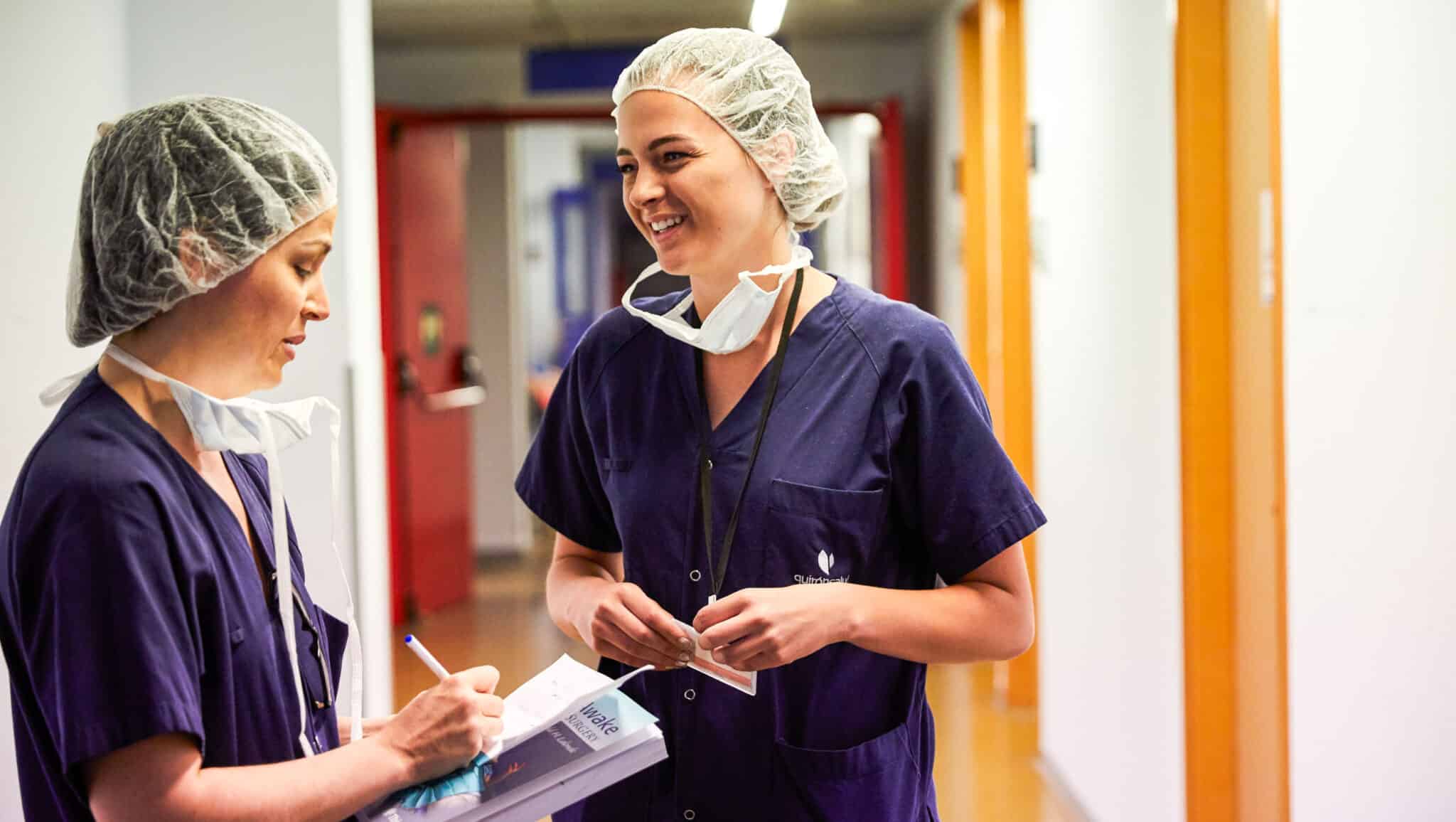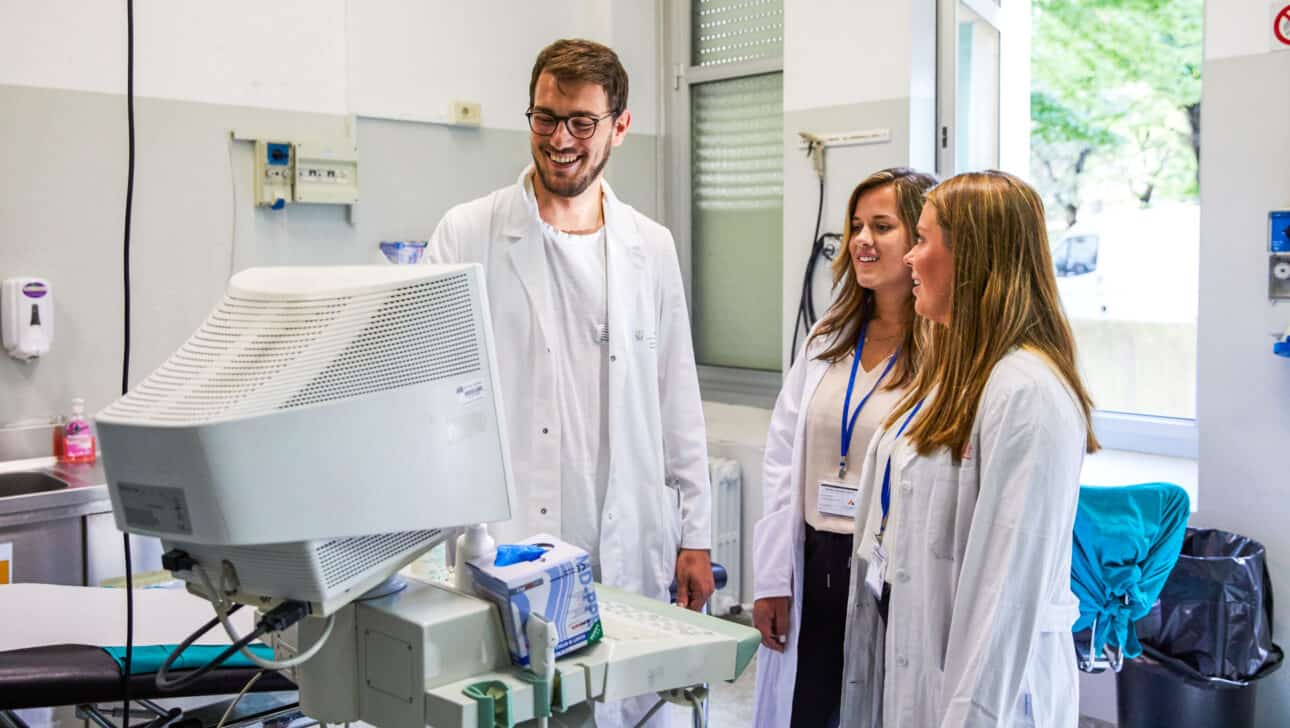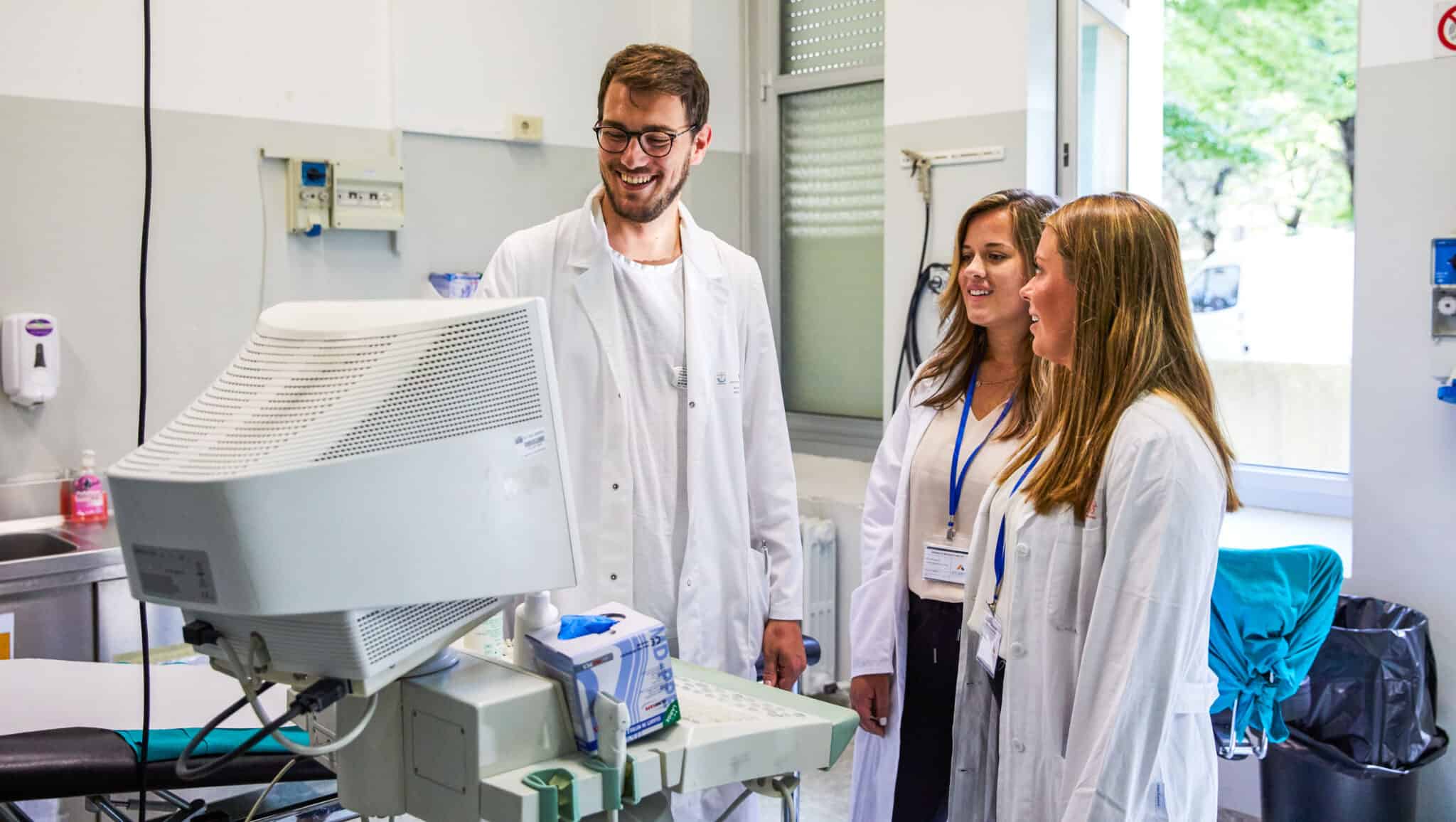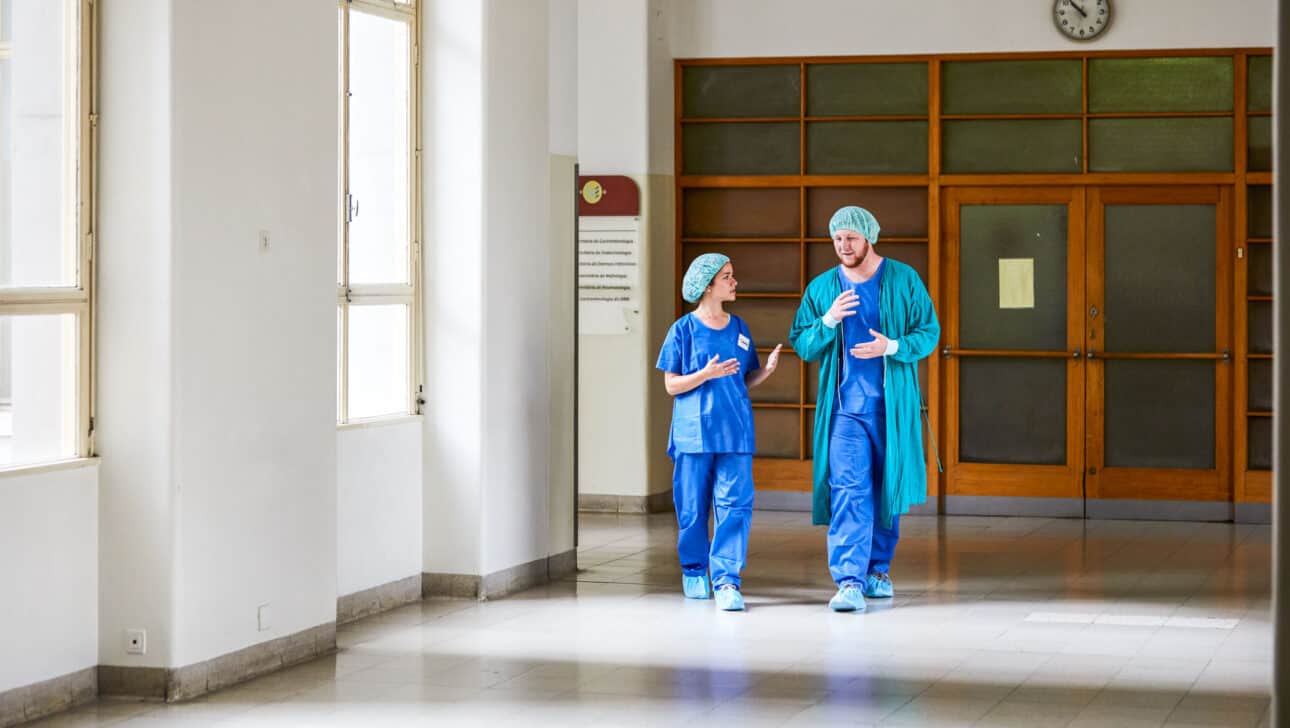 Two Atlantis alumni admitted to Top 5 MD programs wrote our widely read medical school admissions guidebook — download yours.
Get our 76-page medical school admissions guidebook, by Atlantis alumni at Harvard Medical School and Stanford School of Medicine.