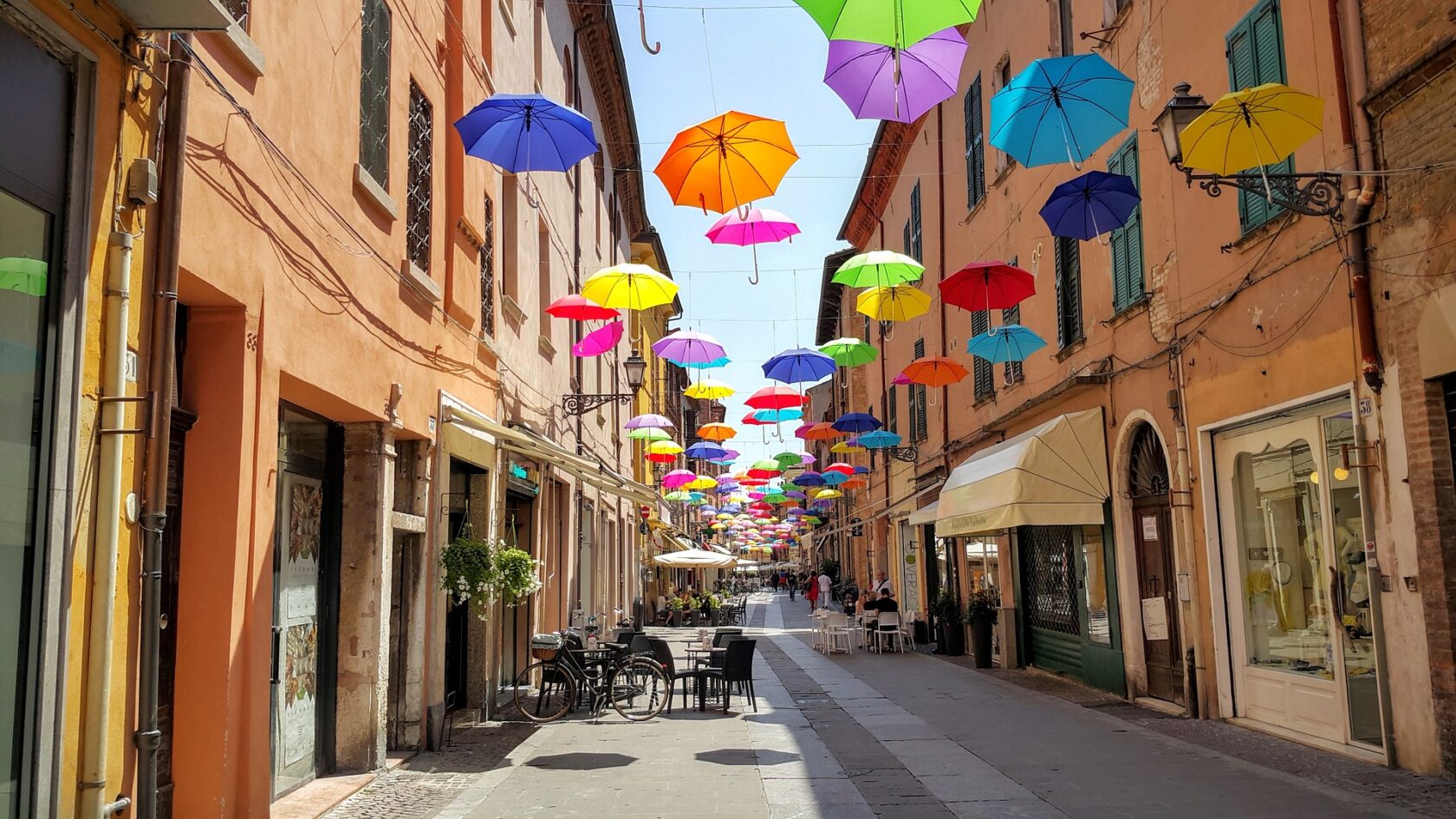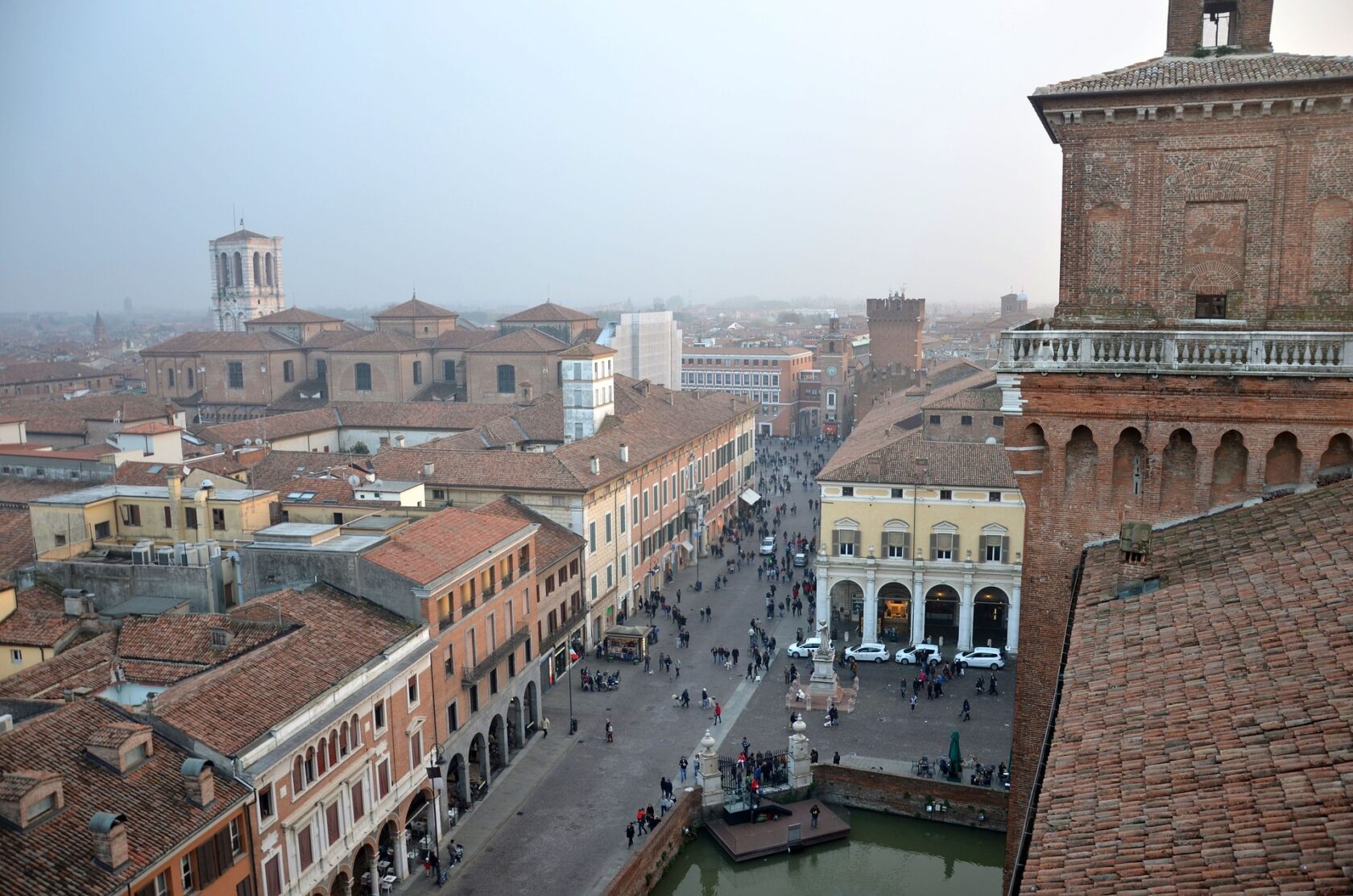 Overview
Ferrara is a small jewel in Italy's Emilia-Romagna region, in northern Italy, situated 44 kilometres (27 miles) northeast of Bologna, on the Po di Volano, a branch channel of the main stream of the Po River. Linked by rail with Bologna, Padua, Venice, Ravenna, and Comacchio, Ferrara is the centre of a prosperous agricultural area, much of it reclaimed marshland.
There is no record of Ferrara earlier than 753 CE and its origins are very mysterious, even though Ferrara was one of the most important European capitals during the Renaissance period. Ferrara is a university town, with its 16,000 students making up over 10% of its total population. 
Destination Information
Official Languages:
Italian
Almost all alumni have not spoken the local language.
The City
The town is still surrounded by more than 9 kilometres (6 miles) of ancient walls, mainly built in the 15th and 16th-centuries, and they are one of the the best preserved renaissance walls in Italy. The impressive brick Castello Estense sited in the very centre of the town is iconic of Ferrara.
You can go for a long stroll, navigating between the city's churches and palazzos, or stop for an espresso or aperitivo on the piazza. You won't see many cars in the city center, which makes it an especially peaceful place. When hunger strikes, Ferrara has iconic dishes to try. These can be tried at a restaurant or pack yourself a picnic to enjoy under the shade of the medieval walls.
Dates & Availability
May 11, 2024 - May 31, 2024 3 weeks
June 1, 2024 - June 7, 2024 1 week
June 1, 2024 - June 21, 2024 3 weeks
June 22, 2024 - June 28, 2024 1 week
June 22, 2024 - July 12, 2024 3 weeks
July 13, 2024 - July 19, 2024 1 week
July 13, 2024 - August 2, 2024 3 weeks
December 9, 2023 - December 22, 2023 2 weeks
January 7, 2024 - January 20, 2024 2 weeks
You may pay over time, fundraise, consider scholarships, and more.
Participants may transfer to another program or receive a refund up until a predefined amount of time before the start date.
What's Included
Atlantis programs include ~20h/week of shadowing, housing, some meals, transportation, travel health insurance, and more. Airfare is not included but can be very affordable.
What's Included
On Program Components
Pre/Post Program Components
Hospital Overview
The University Hospital of Ferrara "Arcispedale Sant'Anna", or more simply the Arcispedale Sant'Anna of Ferrara, is the largest and most important hospital in Ferrara and its province, as well as one of the main and largest polyclinics in the Emilia Romagna. Since May 2012, the headquarters of the hospital have been located in Cona, a district of Ferrara, where it has been transferred to a single structure. It is part of the Emilia-Romagna Health Service and is owned by the region itself. The hospital, despite being a separate and autonomous corporate entity both from an administrative and financial point of view, is strongly integrated with the University of Ferrara (Faculty of Medicine and Surgery).
Cappellacci di zucca
Cappellacci di zucca or the pumpkin hats of Ferrara – as translated in English – is Ferrara's signature pasta dish and its first recipe was written in 1584! Cappellacci are a type of fresh filled pasta made with a delicious filling of velvety, pre-cooked butternut squash, and grated parmesan cheese. This is a must try.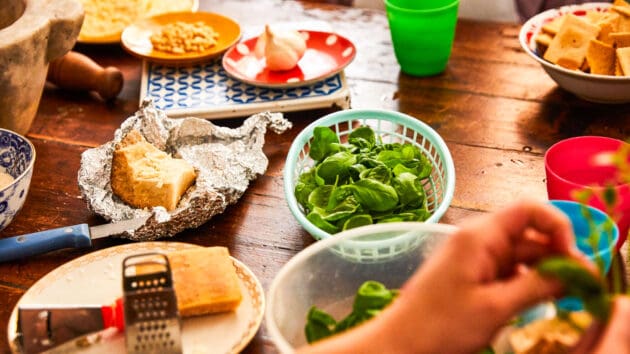 It was an incredible experience from start to finish. I learned tons and gained valuable experience in a hospital. Not just that, I made incredible friendships along the way.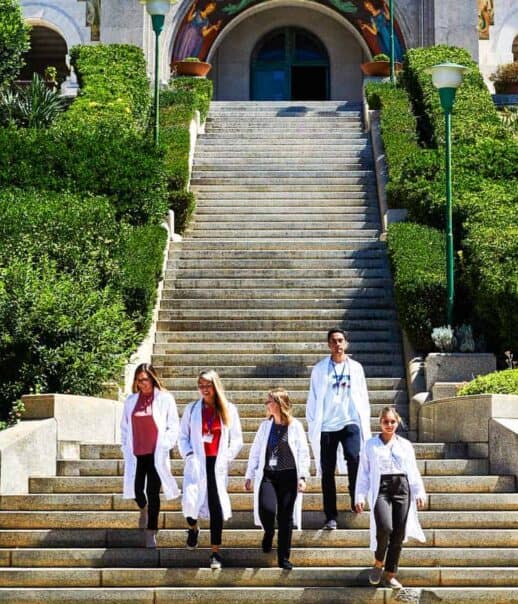 Excursions
Our excursions are designed to offer a deeper look into your host culture, for both the educational benefit and the enjoyment of exploring a new place with others who share your interests in travel and medicine. Excursions range from historical tours to culinary and cultural explorations.
Your Site Manager will inform you of the excursions they have planned during your program orientation. If you make travel plans outside of your city for a weekend and it conflicts with the events your Site Manager has planned, notify your Site Manager several days in advance so that they can plan accordingly.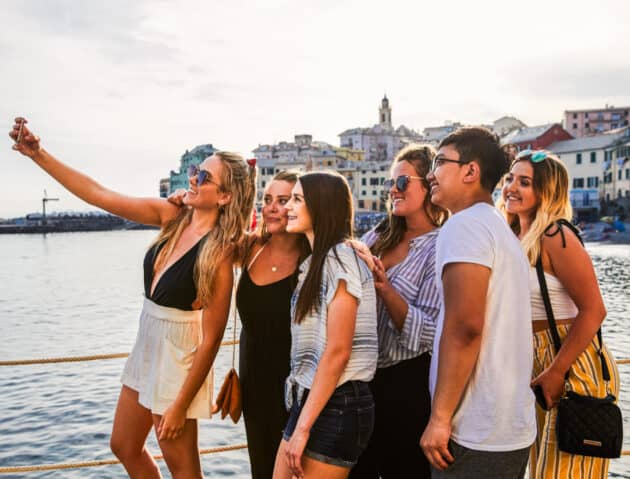 Clinical Experience that Stands Out to Schools
Medical schools want 3 things: healthcare exposure, GPA/MCAT, and certain competencies. Uniquely, "360 Shadowing" gives you the best version of the 1st, frees you to focus on the 2nd, and cultivates/shows the 3rd to medical school admissions.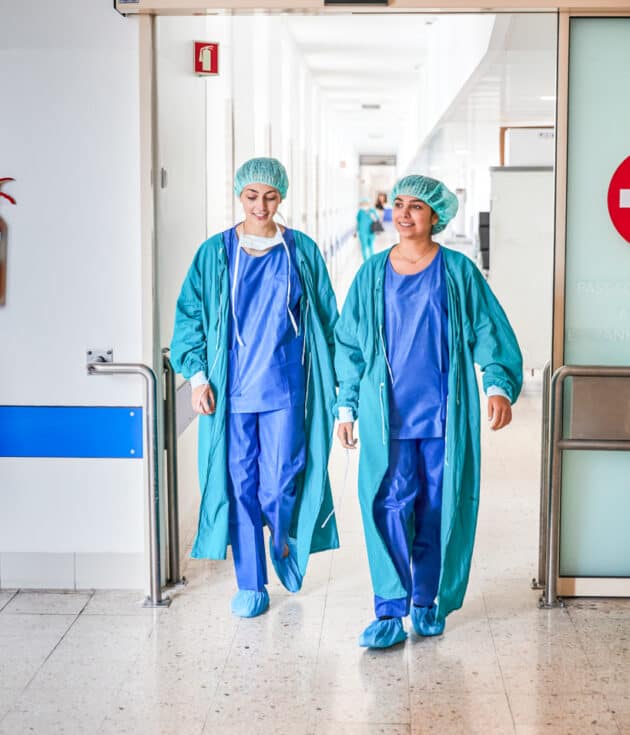 Funding Your Future
The cost of Atlantis isn't too dissimilar from the cost of many study abroad programs that you may find. And we're here to help: from our extensive fundraising guide to flexible payment plans and financing options, we make the process simple and easy, allowing you to focus on what really matters.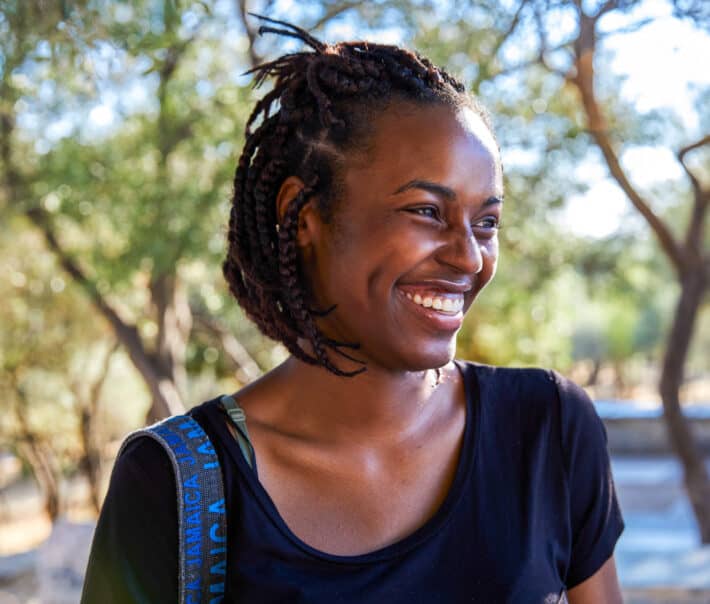 Bring a Friend
Consider bringing a friend to the same program you're applying to. Although the vast majority of Atlantis alumni have gone on programs without knowing someone in their cohort, bringing a friend allows your experience to be shared in a unique way, while still allowing you one of the benefits of Atlantis: meeting new pre-health friends from across the country. Consider sharing this idea with your friends.