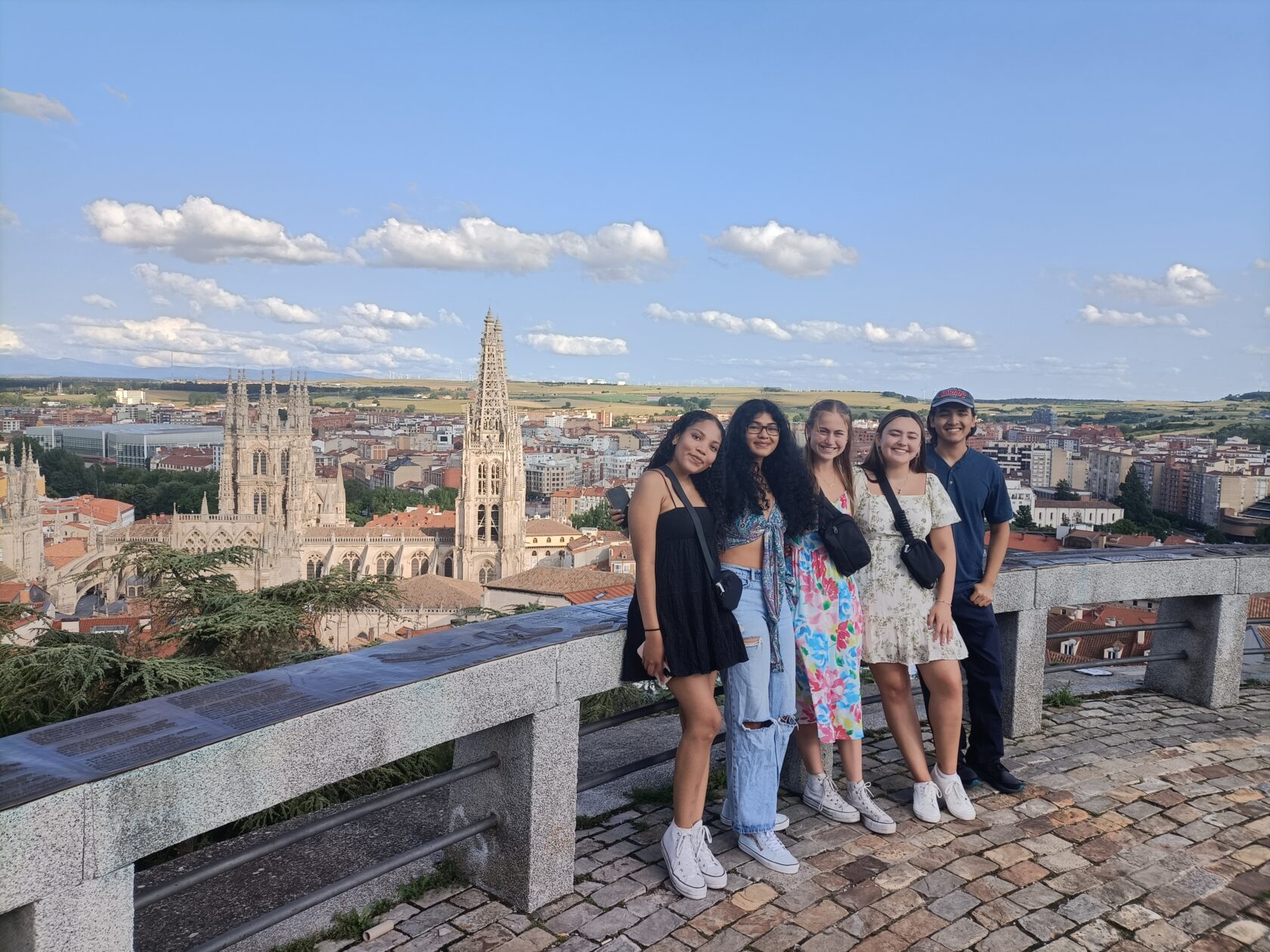 Overview
Burgos is located in the northern region of Castilla y León in Spain. With a population of about 180,000, this city is rich in historical Spanish landmarks, such as the Cathedral of Burgos, a large number of other elaborate churches, palaces, and other medieval-style architecture. The size of the city and its central location in northern Spain allows for it to have its own small airport and high-speed train station, making it a great spot for tourists to immerse themselves in Spanish culture while also being able to easily travel to other destinations in Spain and Europe.
Destination Information
Official Languages:
Spanish
Almost all alumni have not spoken the local language.
The City
In Burgos there are three cultural assets declared World Heritage Sites by UNESCO:
The Cathedral, one of the masterpieces of Spanish Gothic architecture, and the historic center
The French Way of Santiago that crosses the city of Burgos
The archaeological sites of Atapuerca, a rich fossil record of the earliest human beings in Europe, from nearly one million years ago and extending up to the Common Era
Burgos is also a gateway to the Ribera del Duero region, world-famous for its wine culture and wineries.
Dates & Availability
July 6, 2024 - July 12, 2024 1 week
December 13, 2023 - December 20, 2023 1 week
You may pay over time, fundraise, consider scholarships, and more.
Participants may transfer to another program or receive a refund up until a predefined amount of time before the start date.
What's Included
Atlantis programs include ~20h/week of shadowing, housing, some meals, transportation, travel health insurance, and more. Airfare is not included but can be very affordable.
What's Included
On Program Components
Pre/Post Program Components
Hospital Overview
The University Hospital of Burgos, inaugurated in 2012, is located in the northeast part of the city of Burgos in northern Spain. It is made up of 5 buildings, has 744 beds, and an additional specialty center where most outpatient consultations take place. With 24 operation rooms and multiple departments, this hospital is sure to inspire future physicians while providing a window into Spain's socialized healthcare system.
Cathedral
The most important cultural landmark of Burgos is its cathedral, one of the most impressive ones in Spain and a UNESCO World Heritage Site. One of the most important heroes of Spain, El Cid, is buried here. Ask any local about the history of El Cid and they will be more than happy to tell you about him!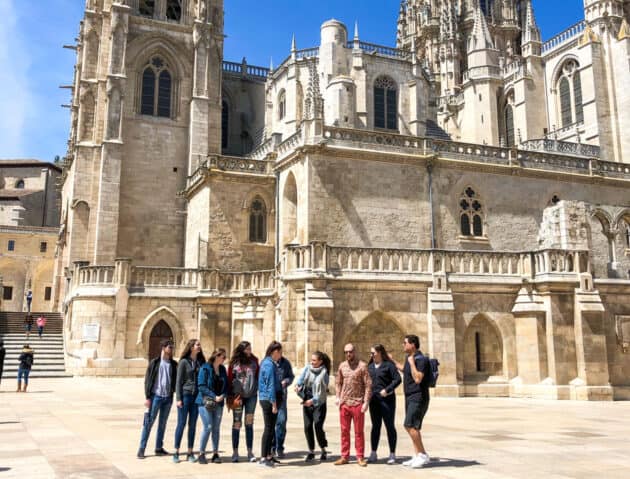 I was blown away by the experience I had. I would recommend it to anyone who is on the fence about going to medical school or stopping.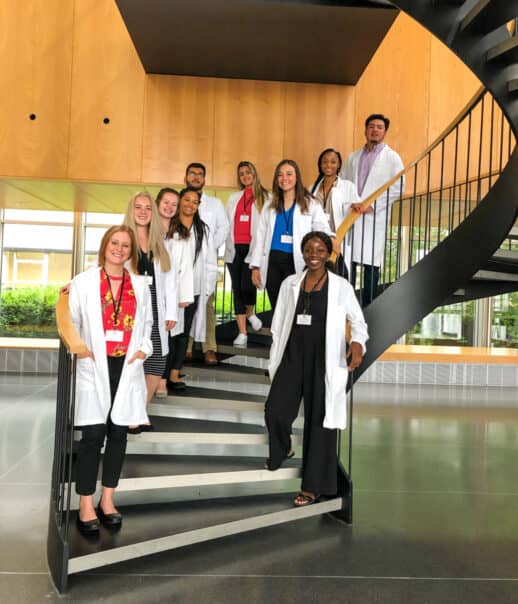 Excursions
Our excursions are designed to offer a deeper look into your host culture, for both the educational benefit and the enjoyment of exploring a new place with others who share your interests in travel and medicine. Excursions range from historical tours to culinary and cultural explorations.
Your Site Manager will inform you of the excursions they have planned during your program orientation. If you make travel plans outside of your city for a weekend and it conflicts with the events your Site Manager has planned, notify your Site Manager several days in advance so that they can plan accordingly.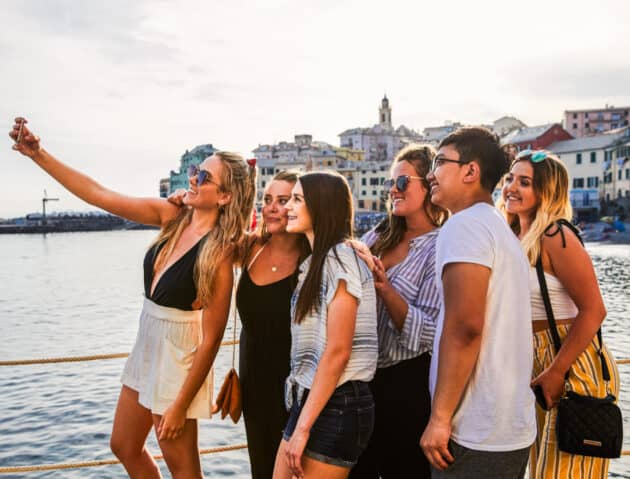 Clinical Experience that Stands Out to Schools
Medical schools want 3 things: healthcare exposure, GPA/MCAT, and certain competencies. Uniquely, "360 Shadowing" gives you the best version of the 1st, frees you to focus on the 2nd, and cultivates/shows the 3rd to medical school admissions.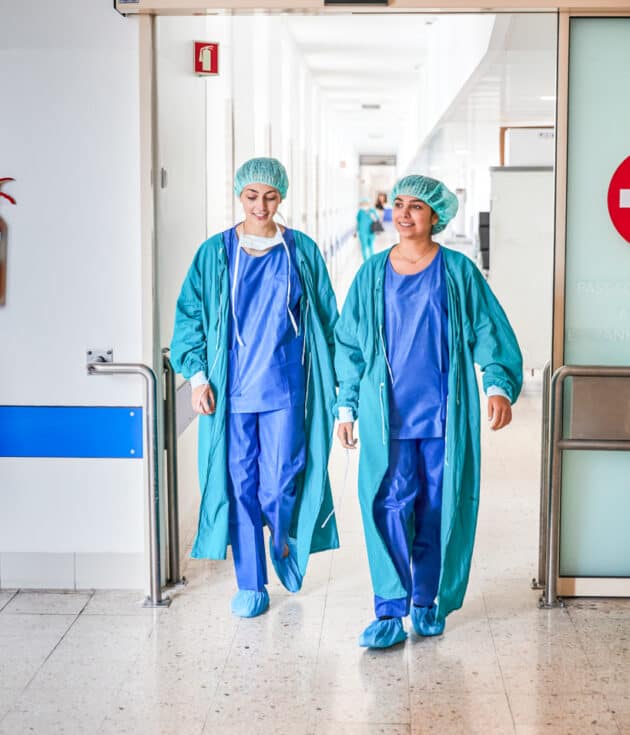 Funding Your Future
The cost of Atlantis isn't too dissimilar from the cost of many study abroad programs that you may find. And we're here to help: from our extensive fundraising guide to flexible payment plans and financing options, we make the process simple and easy, allowing you to focus on what really matters.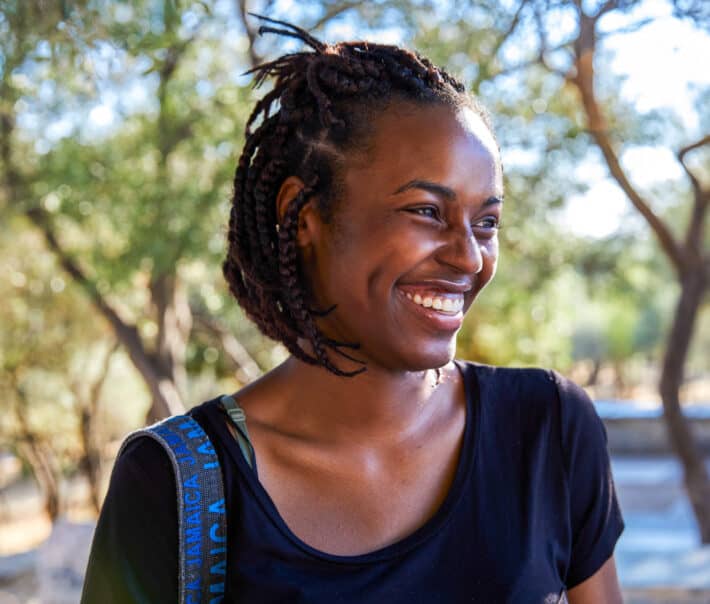 Bring a Friend
Consider bringing a friend to the same program you're applying to. Although the vast majority of Atlantis alumni have gone on programs without knowing someone in their cohort, bringing a friend allows your experience to be shared in a unique way, while still allowing you one of the benefits of Atlantis: meeting new pre-health friends from across the country. Consider sharing this idea with your friends.